To put it frankly, I had no idea what I was doing.
I figured, I'm a smart enough guy, I'll figure it out. And while I did eventually, it was more due to luck and the help of some good friends than it was due to my perceived intellect. In the meantime, I went through months of unnecessary stress, doubt, fear of being stranded in Thailand, and nearly called it quits multiple times. There are plenty of articles out there that promote the digital nomad lifestyle. They'll often advocate quitting your job, and romanticize the idea of leaving it all behind, without going into how difficult this lifestyle can truly be. In fact, it's due to this common rhetoric across digital nomad websites that I thought it would be easy, that I could just pick up and move across the world and live a carefree life of travel without putting in much legwork up front. That's why I decided to write an article that's a bit different.
I wanted to share some realistic advice from someone who started this lifestyle, nearly failed multiple times, and then finally "made it."
Being a digital nomad isn't easy, it requires a ton of work, but the rewards make it more than worth the effort. So pull up your bootstraps, hunker down, and get ready to learn the nitty gritty of what it really takes to become a digital nomad.
Is this Lifestyle Right for You?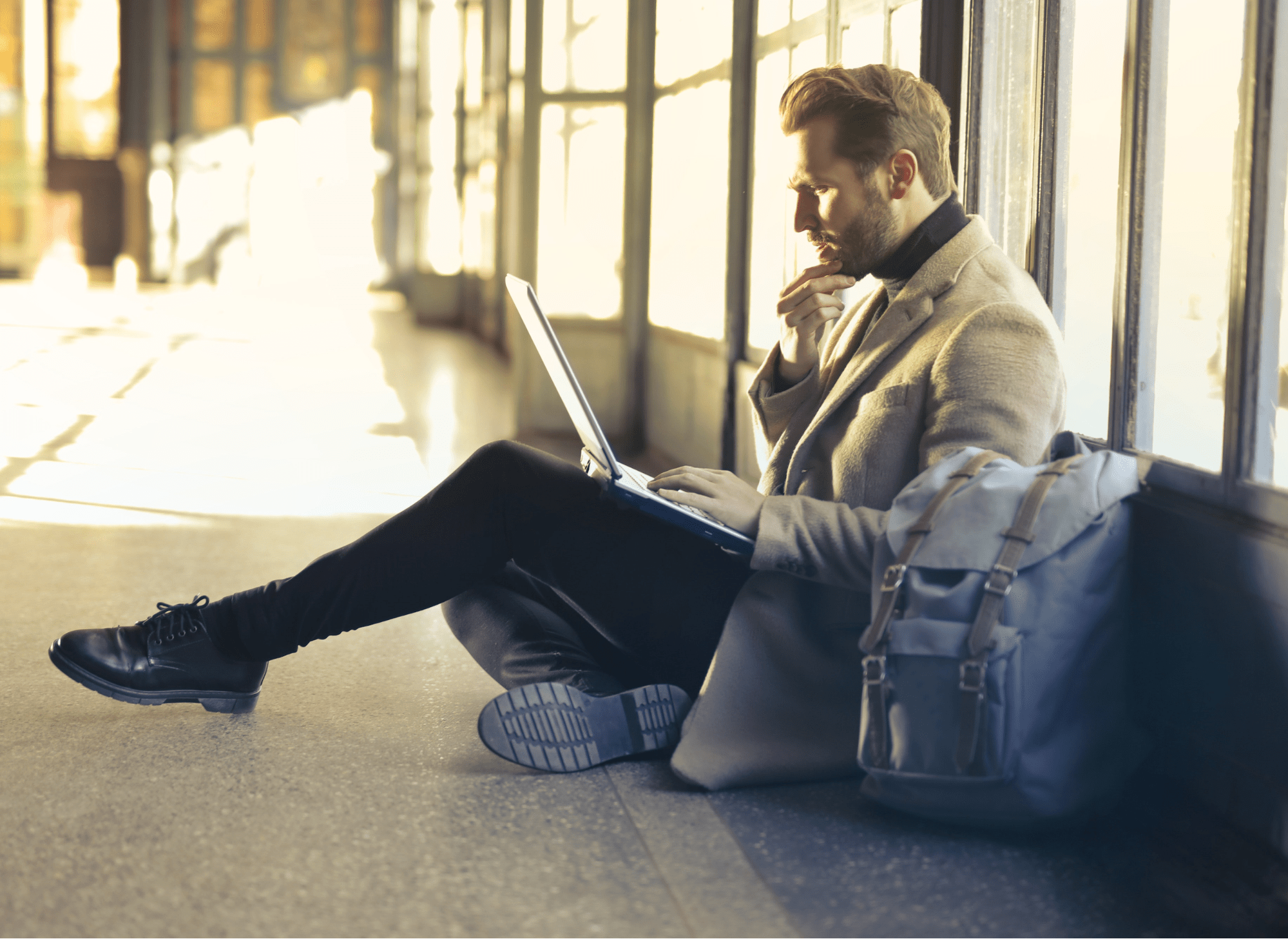 With all the work, stress, moments of absolute fear, and lack of stability that come with the digital nomad lifestyle, why would anyone choose it? This is a question that you could ask 100 different nomads, and receive 100 different answers. Everyone has their own reason for pursuing this lifestyle, but most have one thing in common: the desire to experience something new.
There are few things more exciting than regularly waking up in a new city, country, and culture.
This is why travel is so popular. It excites the senses, gives you a clearer picture of the world, and helps you to realize what a beautiful planet that we are fortunate enough to share. For many, two weeks out of a year for vacation is not nearly enough—especially when this can quickly be allocated to "obligations," such as weddings, births, and graduations. While some plan to work hard now—saying that they'll enjoy life once they hit retirement—it's important to remember that we can't always count on the future. It's for reasons like these that many seek to combine both business and leisure when it comes to travel, and make it more of a lifestyle. When you're a digital nomad it's important to keep in mind that this is not a vacation, it's a way of life. While it may have many of the same ingredients that make up a vacation, it's an entirely different dish.
If you treat it like a vacation you will fail
, and end up coming home with some good memories, but not much else.
How Much You Work Will Depend on a Few Things
Most nomads spend a lot of time holed up in coffee shops, or their rooms, staring into the glowing screen of their laptops.
Putting in 12 or more hours of work a day is not uncommon, especially in the beginning.
Weekends won't really exist in this lifestyle, which is the price you pay for giving up the traditional nine to five. On top of all this, many nomads work for incredibly low rates when starting out, although this varies greatly depending on experience, preparation, and good old fashioned luck. The amount of time that you work will depend on how much you can earn, as well as what sort of lifestyle you want to maintain while traveling. If you are the type of person who needs lots of amenities and enjoys eating at fancy restaurants, expect to put in more hours. If you okay with street food and shared facilities, then you can probably get away with working far less. Regardless, you should
make sure that you are dedicating time to exploring and appreciating your new surroundings
. After all, if you are constantly working and not enjoying the local environment, then what's the point? It's all about effectively managing your time and expectations.
Things That You Should Do In Advance
The Bobby Unser quote "success is where preparation and opportunity meet" is especially relevant to this lifestyle. While you can't always control the opportunities that come your way, you can make sure that you're prepared for them when they do show up. And well before you board that plane and start your adventure, there are several key steps that you should take to help ensure your success.
Figure Out How You're Going to Make Money
You should ideally have this figured out well in advance of your departure. For some, this is easy, as they hold positions that can be worked remotely. If this is your situation, all you may need to do is
have a conversation with your employer about the possibility of remote work.
While this may be possible for a lot of positions in today's digital world, for many people this still isn't an option. For those of us that had a job that actually required us to be physically present, don't lose hope, as there are still some good choices. First, you should acquaint yourself with the
best freelance websites
available. The most commonly used platforms are
Upwork
,
Freelancer.com
, and
Fiverr
, although they're far from your only options. And unless you have enough cash to hold you over while you start to build up your freelancer reputation, it's a good idea to create an account and get some positive reviews before ever leaving. Think about the skills and services that you are able to offer. If you're a graphic designer, writer, web developer, editor, teacher, or specialize in one of the many other things that can be done remotely, this will be an easy decision for you. For those that don't have skills outside of construction, retail, serving, or similar positions that can't be done online (such as myself), there's still hope. For example, if you're a native or fluent English speaker, you can teach English online; if you're a strong writer, you can craft content for companies; or, for those that can type fast, you can find work as a digital assistant or work in data entry. Basically, if you're creative, you can find an opportunity; this could even be a great chance to learn a new skill! I tried nearly everything before I decided to stick to writing, and it took hundreds articles before I actually started making a decent wage. You need to be prepared to try and fail, probably more than a few times before you find something that will support you. Once you find it, be prepared for a massive reduction in pay, at least up until you have a fair amount of positive reviews and experience behind you.
In the beginning, just remember that you're working for the reviews more than you are for the money
, otherwise you may grow a bit depressed (I certainly did). This can take months, which is why it's a good idea to have a profitable account, a decent portfolio, and a well crafted resume before you leave.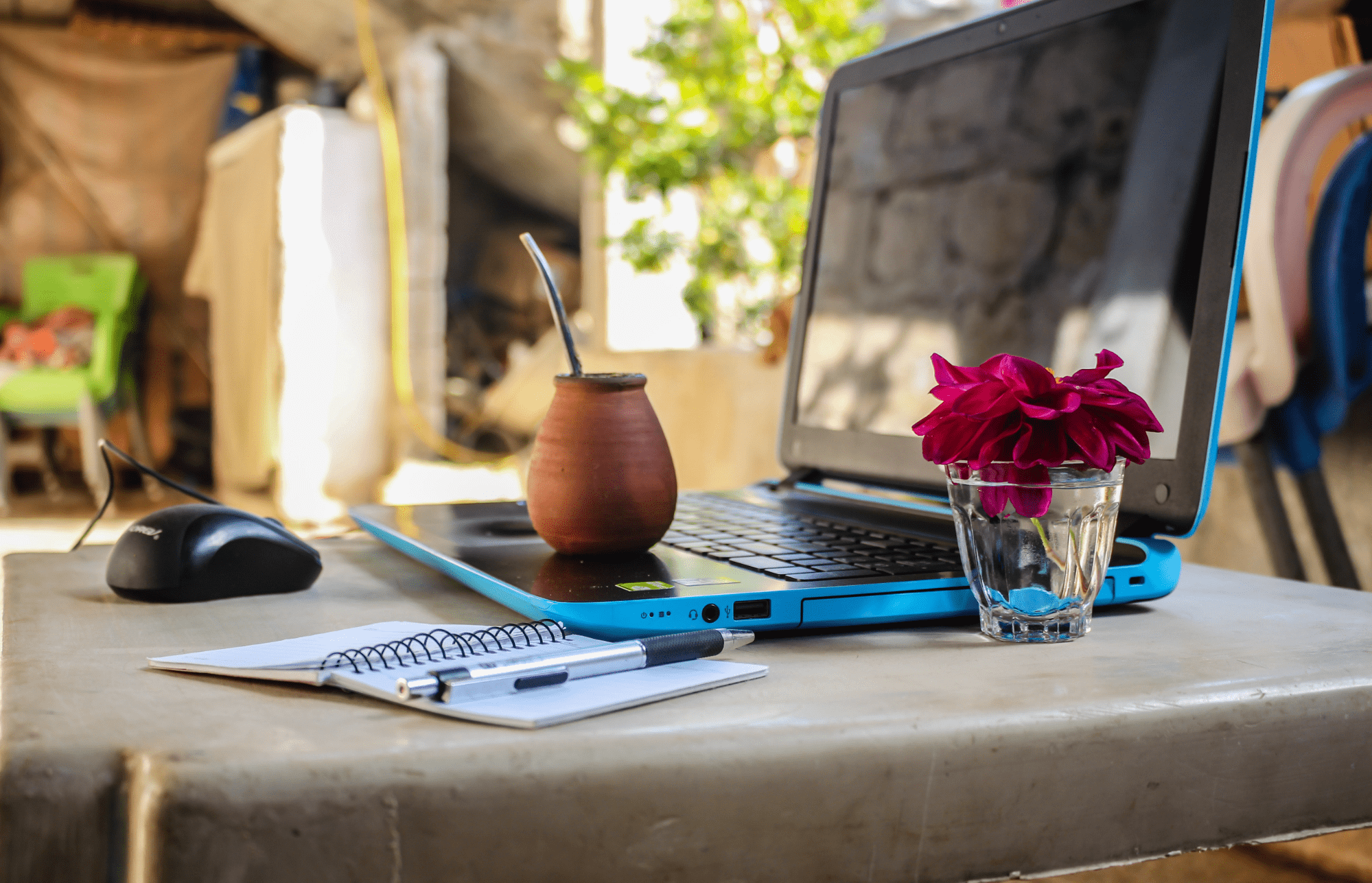 Decide What You Should Bring
Before your departure, you're going to need to resist the urge to bring everything that you own.
When you commit to a life of long-term travel, minimalism is key.
But it's also important that you bring the things that matter, as going home quickly to grab something that you've forgotten is not really an option. Fortunately, most things can, and should, be purchased abroad, so you can leave the family sized bottle of shampoo behind! Some of the important things that you should remember to pack include:
Credit card that earns airline miles This is good to have for anyone that likes to travel. I was able to use miles earned from credit card purchases to book my initial flight from Los Angeles to Thailand, which was a huge savings
Work Documents: This includes reference materials, certifications, diplomas, resumes, portfolio materials, or anything else that you may need when trying to get work; keeping digital copies on cloud storage is essential
Solid Laptop: When I say solid, I don't necessarily mean expensive. You just want something that'll be able to take a bit of a beating as you travel, since this will likely be your primary source of income
An Unlocked Smartphone: A necessity for online work in today's world. Just make sure that any smartphone you bring is unlocked so that it'll be able to use sim cards from a variety of carriers
Sim Card with Local Number from Your Home Country: Certain services, such as PayPal, will require you to have a phone number to text security verification numbers to. For this reason, it's a good idea to buy a prepaid sim card in your home country with a local number that you can use internationally
Marriage Certificate: If you're married, there may be times when you need to prove it, such as for work visa purposes

Build Your Network
If you've decided to pursue this lifestyle, there's a good chance that you're already pretty well travelled, and probably have more than one friend who's also a traveller. Therefore, you should be utilizing this valuable resource. Contact friends that have been to the countries that you're planning on visiting, and ask for any advice they may have, or if there are people they can put you in contact with. Friends can potentially be a source of work as well, so make it known through social media, as well as other channels that you're available for freelance services. It's also a good idea to announce via social media the countries that you intend to visit. You never know who may be visiting, or potentially even living in the country during the time that you're going to be there. This has helped me out numerous times, whether it's just reconnecting with an old friend in a foreign land, or free accomodations in an expat buddy's apartment, announcing to my network of friends my intended destinations has only worked out well for me in the past.
Tips for Once You're On the Road
Now that you're prepared to hit the road and start your life as a digital nomad, here's a few pieces of advice that I wish someone had told me prior to taking off. I came to all of the following conclusions through trial and error, so I'll pass on to you what I've learned from my many, many mistakes.
Get the Best Housing Deals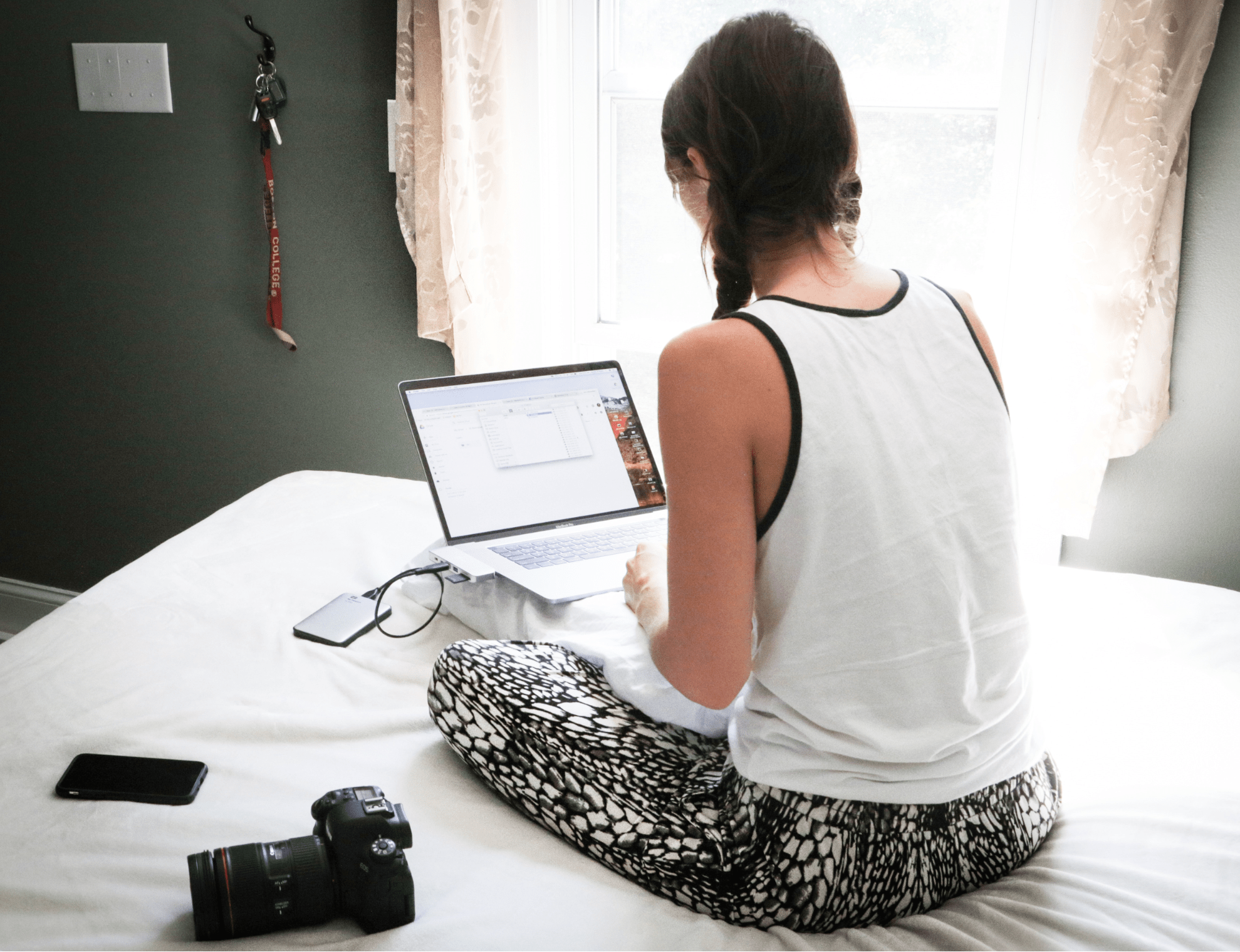 When I began travelling, I primarily booked low-quality rooms in cheap hotels and hostels, and paid a lot of money for the privilege. Then I discovered the amazing deals that can be found on Airbnb, and haven't looked back. For what I was paying for a cramped little hotel room, I'm able to rent a full apartment or house, with a kitchen, air conditioning, balconies, and sometimes even multiple bathrooms and bedrooms!
Not only do I save money by able to cook some of my own meals, I also have a comfortable place to work, so don't need to go out to coffee shops as much.
Believe it or not, this often ends up being a lot cheaper per night! When using Airbnb, you should always try and book for at least a month at a time, as you get huge discounts (sometimes up to 70% off!) when you do so. Booking a week at a time will also yield discounts, but they're rarely as impressive as the monthly rates.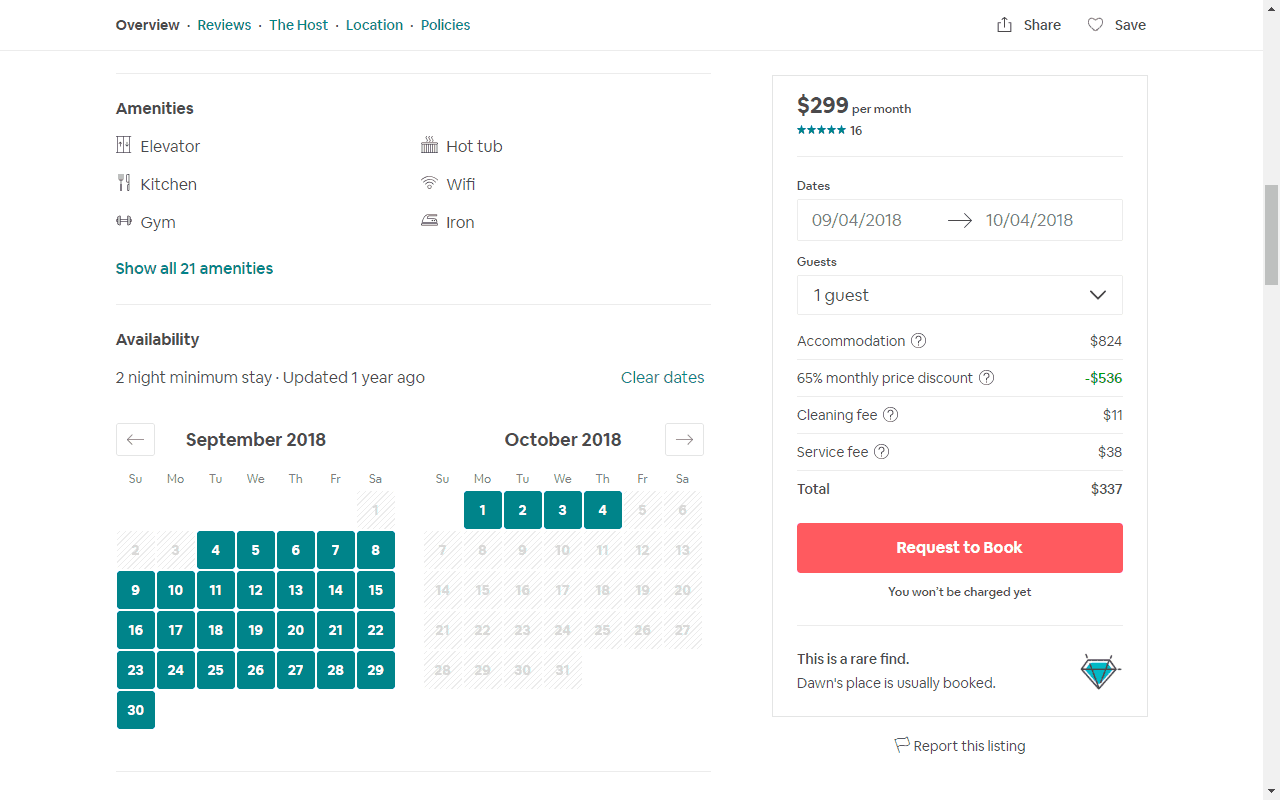 If you find an area that you really love and intend to spend three or more months there, it may be better to try and find a furnished apartment to rent. This will usually be a much cheaper option, the only issue being that most landlords require that you rent for at least six months. In some rare cases you can find desperate landlords willing to let you have a three month, or possibly even a month-to-month lease, although it's best not to count on this happening.
Utilize Social Media Groups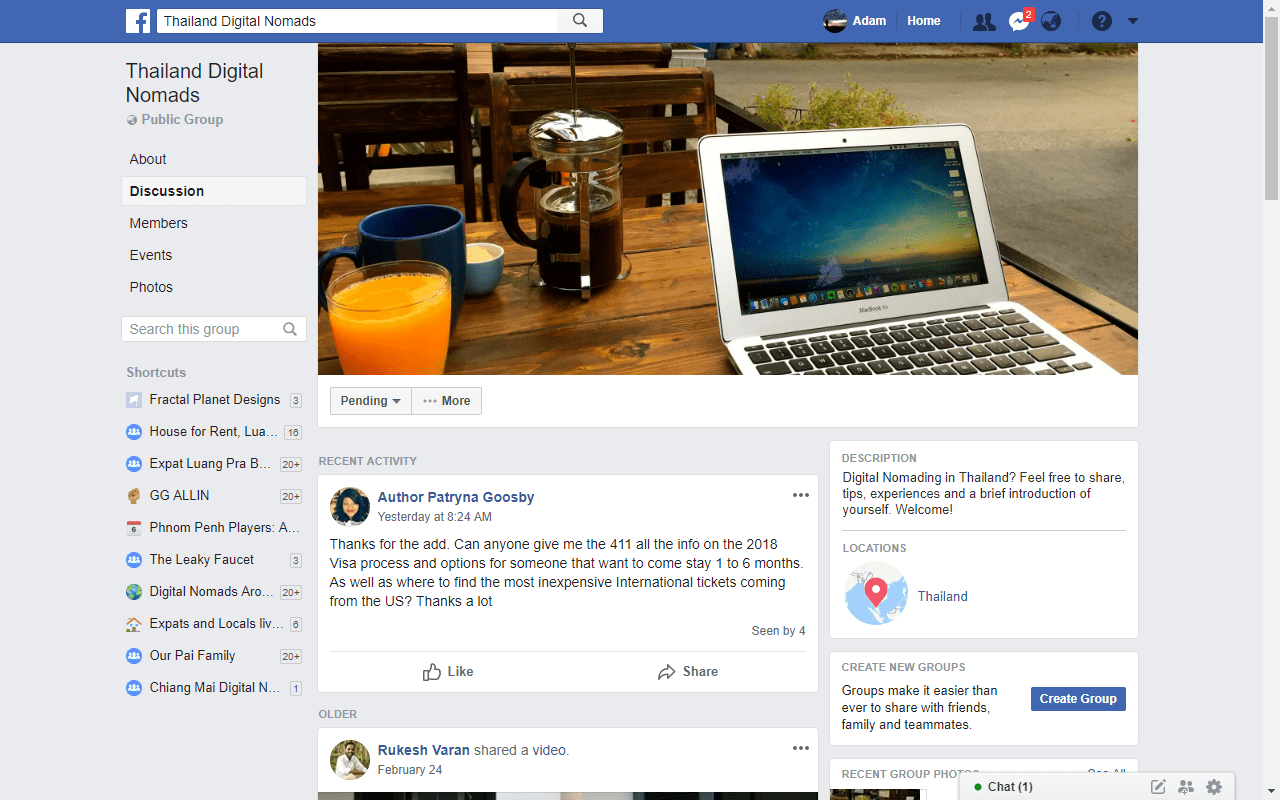 Something that has been incredibly useful during my travels are social media sites. I have already noted how they can be utilized to find out who you know in an area, but they're also great for keeping in touch with any new friends that you meet along the way. Although, one of the greatest resources available to you through social media sites such as Facebook is the access to groups for expats and digital nomads. Most countries and big cities will have a group for either expats, digital nomads, or both.
These are a great resource for finding apartments, things for sale that you may need, advice on anything from the best dentist to a quality restaurant in an area, as well as another great place to find work.
In fact, I met one of my top clients from a post in a digital nomad group that was looking for writers. I cannot overstate how useful these groups are, so if you're not joining them yet, you should start doing so immediately!
Find Ways to Stay Organized
To be a successful digital nomad, organization is key. You're going to be responsible for your own schedule, and you won't have a boss breathing down your neck to make sure that you're getting your work done everyday. While this sounds nice (and trust me, it is) it can also lead to problems if you don't properly manage your time. Everyone has their own approach to time management, but what's worked great for me is to plot out each day the night before, as well as the upcoming week and my time in a given place. I can keep track of my pending deadlines, while making sure to schedule time to explore my surroundings. Being thoughtful and considerate about your time—both short term and longer term—helps you focus on and work toward your goals, accomplishing more than you would otherwise.
Take Care of Your Taxes
One thing that can be easily overlooked, especially if you've never been self-employed or worked as a freelancer before, is to account for your taxes. Remember that you're going to need to set a portion of your income aside each month to cover taxes when the season comes. Also, since taxes for digital nomads can get a bit complicated, it may be a good idea to consult with a financial advisor to find out around how much you should expect to pay come tax time, as well as what you need to keep track of in terms of tax write-offs.
Still Think this Lifestyle is Right for You?
After reading everything that goes into being a digital nomad, are you still interested in joining this lifestyle? If so, you may be cut out for it! Just remember that with enough work and dedication, just about anyone can be successful as a digital nomad. By putting in the right effort up front, and staying motivated and creative while on the road, the opportunities can be endless.