We put eClincher's refund policy to the test. We're happy to report we received our refund in full, even though we signed up for the cheapest plan.
You've signed up with eClincher only to find out the features don't meet your requirements. Perhaps you don't like the user interface (consider
Buffer
) or you'd prefer side-by-side streams for your social inbox (check out
Hootsuite
). Whatever the reason, if you need to cancel your account, read on. This article will show you how to cancel your account and request a refund, although the refund part can be a bit tricky. As I was already on a free trial with eClincher, it was easy to upgrade to the Basic paid plan. As it comes with one user and 15 social profiles, I had more than enough resources to test the system.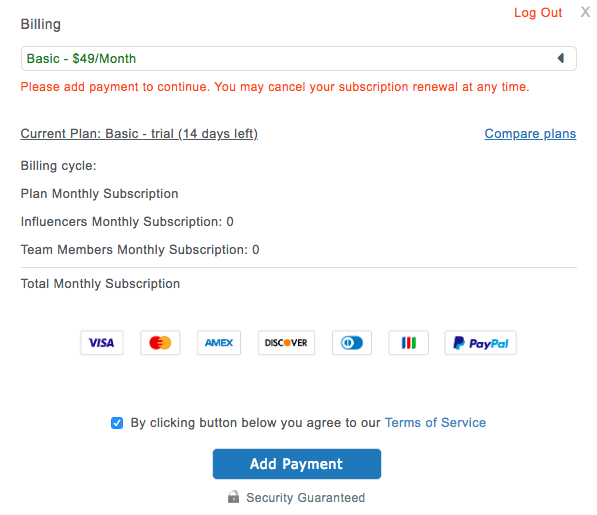 Upon paying with my credit card, I promptly received a simple yet effective welcome email that confirmed my subscription. While not overly elaborate, it successfully furnished me with all the pertinent information I needed.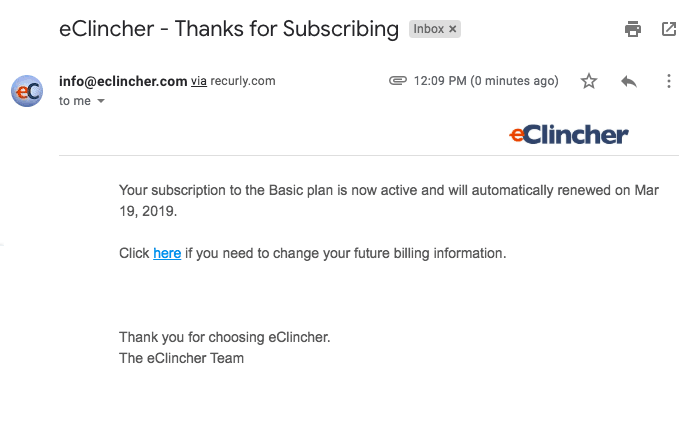 If you need to cancel your account, it is a straightforward process. From the Account Settings tab,
you simply select Cancel and then confirm
. You can still access the account fully until the end of the current billing period.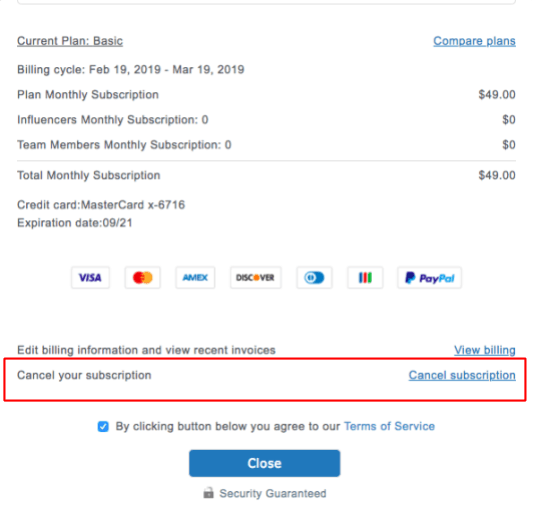 However,
as I wanted to request a refund, I needed to contact customer service
. The process started well. I simply sent a message to the live chat operator who replied within a few minutes.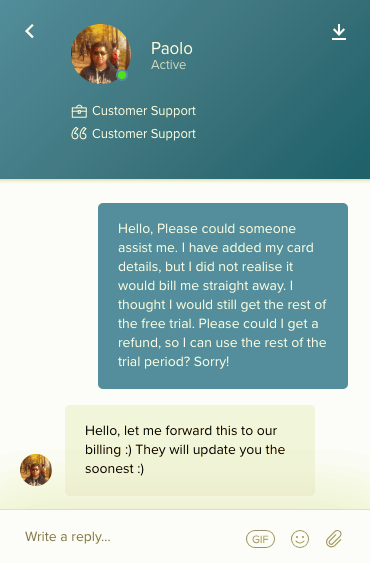 The refund policy is quite strict. Under the terms and conditions, it states
eClincher is under no obligation to provide a refund
. Be sure to consider this before you enter your credit card details and make sure you've taken full advantage of the 14-day free trial.

Nevertheless, I requested a refund on February 19, 2019. While the live chat operator was very helpful, it took me approximately 48 hours to get confirmation that my payment would be returned.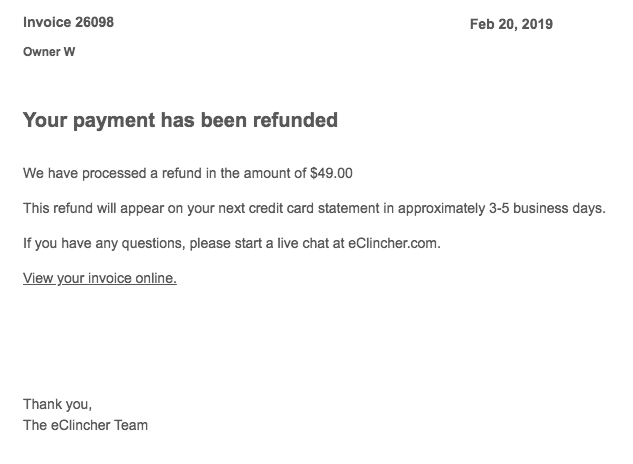 What's more,
during those 48 hours I did have to contact the team a couple of times
to check that it was being dealt with. Each time the operator was polite, helpful, and apologetic for the delay.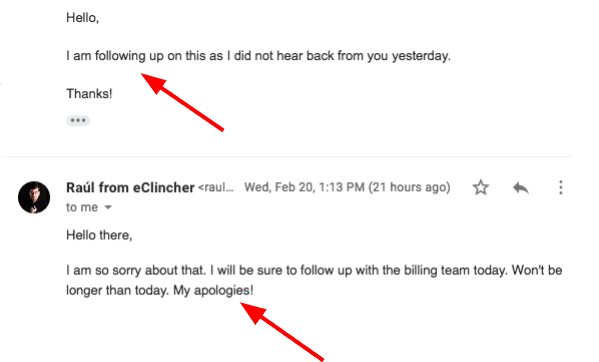 Conclusion
It did take me a couple of days to get my money back. Having said that, eClincher has a strict no-refund policy, and they did bend the rules for me, so it's not surprising that it took a couple of days to get the refund processed. Throughout the process, the team was always helpful and I was able to contact them 24/7. eClincher's a robust tool, but if you're looking for a platform with a more modern interface, I'd recommend reading about
Buffer
.