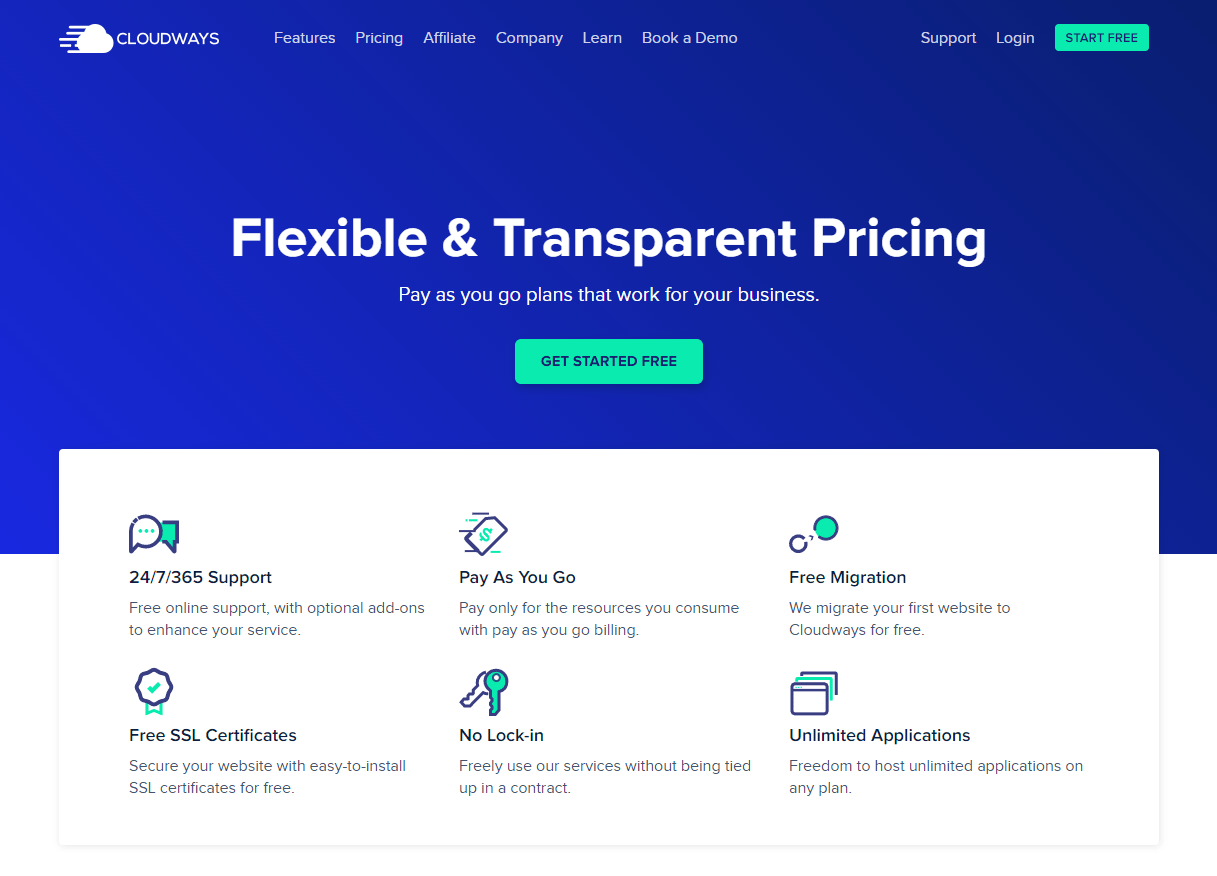 The Power of the Cloud, with None of the Hassle
As a pioneer in – and popularizer of – cloud hosting, Cloudways offers users serious advantages, including incredible uptime, extremely flexible scalability, and overall better performance than traditional web hosts.
Why should you even consider cloud hosting in the first place? Well, clouds allow multiple servers to host your site, creating a built-in redundancy that amplifies the speed and security of your site. Plus, cloud hosting allows you to quickly scale your site up or down in response to traffic surges. But if you've ever tried to set up cloud hosting on your own, you know it isn't always the easiest to understand or use.
Cloudways allows you to ignore the annoying technical complexities and focus on building your site. In other words: you can choose Google Cloud Platform, Amazon Web Services, or one of several other infrastructures to host your site, and Cloudways will actually manage your cloud hosting for you.
You could be an individual freelancer building your portfolio or a self-employed entrepreneur who sells robot pants and needs an online store. You could be the manager of the local hair salon and bait shop, and you just need to get your WordPress site on some reliable cloud hosting. Whatever the case, Cloudways' managed hosting plans are designed to help you get your content onto the cloud easily and reliably.