The perfect provider, or overly complex?
Cloudways is a serious hosting company for developers and advanced website owners who demand full power for their applications. If words like "containerized," "deployed," or even "virtual environment" make you shudder, this isn't the review for you.
Founded in 2011, Malta-based Cloudways specializes in managed cloud hosting and can accommodate a variety of different hosting needs including WordPress, Magento, Laravel, and custom PHP applications.
Here comes the technical bit. Cloudways provides a single console to integrate many cloud services and enables PHP developers to deploy containerized applications (meaning you can deploy and run PHP applications without launching an entire virtual machine for each app).
Since it has partnerships with all the major cloud providers, it offers servers located in over 42 data centers across 25+ locations around the world. It only caters to an English-speaking user base, however.
Cloudways employs more than 50 staff members to serve a global customer base of 20,000. While Cloudways has built a reputation for being fast, secure, reliable, and affordable, it still isn't a big hosting company compared to some of the industry giants.
What's more, although the plans are excellent, they include far more functionality than most beginners will need. Cloudways is best for business owners or web developers who want to maximize their productivity by leaving all the security and performance enhancement tasks to the professionals.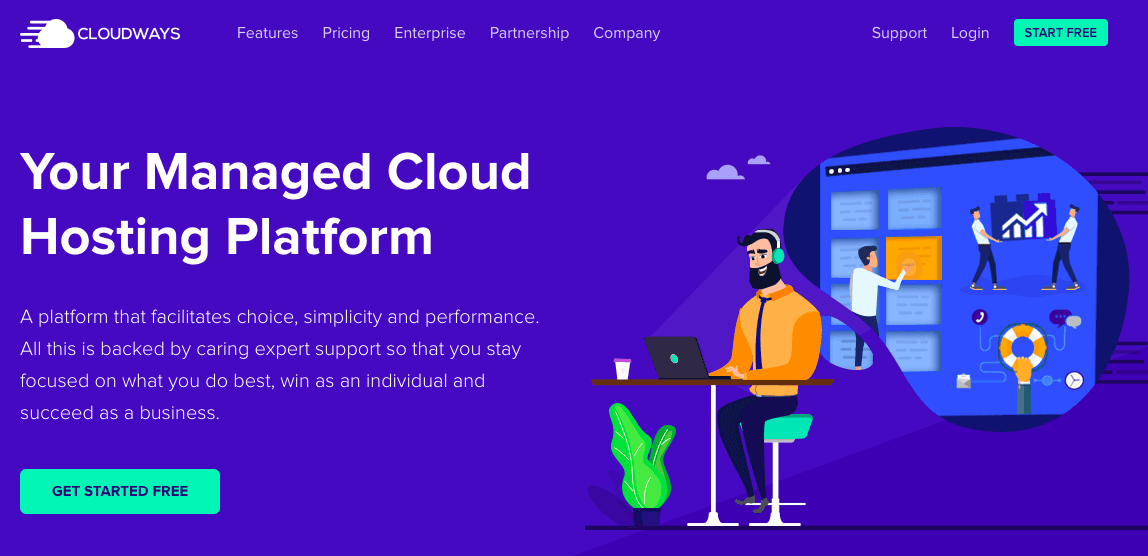 In this Cloudways review, I'll dig into the features, ease of use, performance, support, pricing, and so on. I'll answer questions like:
How easy is it to use the platform?
What's customer service like?
How fast are the ping speeds in each location?
What are the best features Cloudways has to offer?
What could be better?
If you give me 15 minutes of your time, by the end of this review you'll know whether or not Cloudways is the right company for you.