000webhost offers both free and cheap shared hosting plans. It's a subsidiary of
Hostinger
, so while it's a budget brand, you get access to a relatively robust set of features and extensive support, if you're a paying customer. Read this article for a step-by-step guide to connecting a domain and installing WordPress on 000webhost. It's an easy process, especially considering it's a no-frills provider, and by the end, you'll likely want to
learn more about 000webhost's features, support, pricing and more
.
How to Connect a Domain and Install WordPress on 000webhost
After a
smooth account creation process
, I was excited to get settled in and set up my WordPress website. As soon as I logged in, it was obvious where to navigate to in order to set up my account.
Simply scroll down the page and click Setup
.
Easy
!

As soon as I'd hit
Setup
, I was directed to the first step of a three-step process. First, I needed to select a domain. Instead of buying a new one, I opted to use one of my own.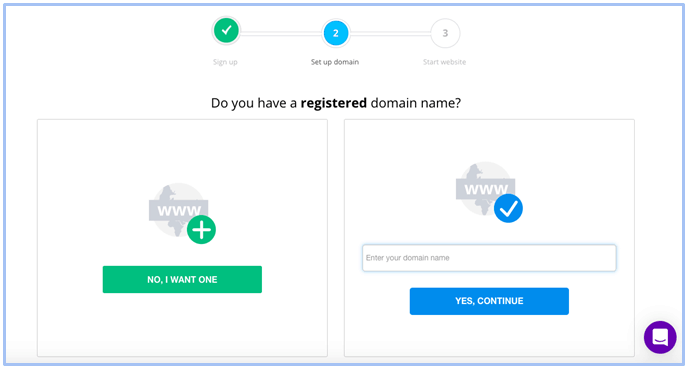 The second step was to choose whether to use my existing registrar or to transfer the domain over. I chose to keep my domain with
GoDaddy
 and map the DNS to 000webhost.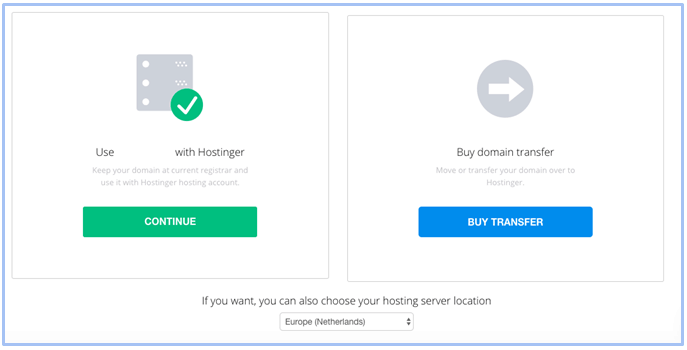 I was also asked where I would like my data to be housed. I could choose from data centers in the Netherlands, Lithuania, the U.S., or Singapore (if you're unsure, just select the location nearest to your customer base).
The whole process was user-friendly and the on-screen wizard guided me neatly through the steps
. The upcoming page proves to be an absolute lifesaver for beginners. Rather than needing to search through my welcome emails to find instructions on domain mapping, it presents all the information on a clear and comprehensible page. This streamlined approach simplified things greatly for me.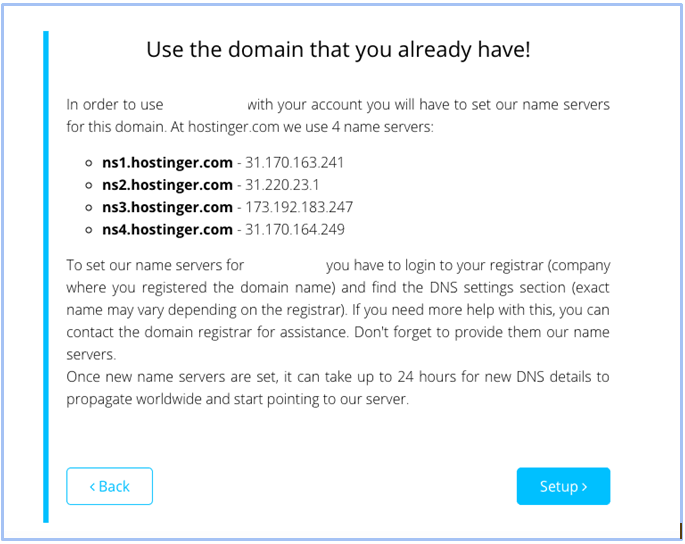 Once I'd updated my nameservers at GoDaddy, I returned to 000webhost and hit Setup. The final stage of the setup process was to install WordPress, which, again, was unbelievably easy.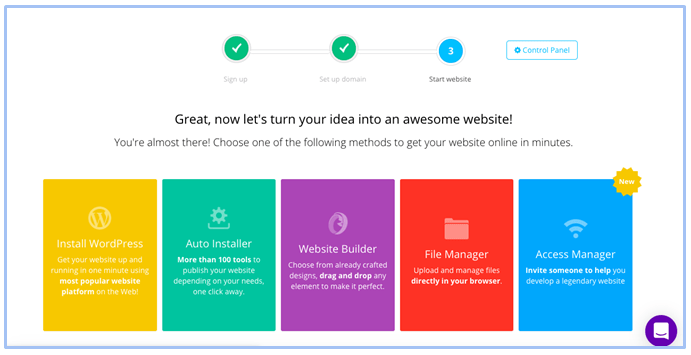 Select
Install WordPress
and then follow the on-screen instructions. Another three-step process asking me to create a username, password, and website name.
It was done in a few seconds
.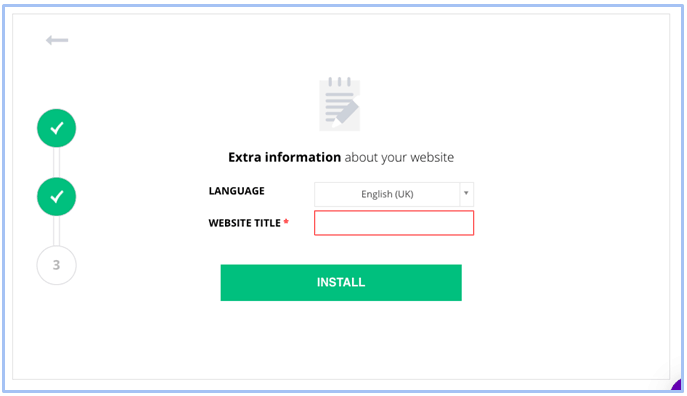 I would usually install Cloudflare CDN, but it's an added cost with 000webhost, so I decided to go without for the meantime.
A Pleasurable Setup Process
I've tested my fair share of website setup processes and this has to be up there as one of the best, particularly for beginners.
It's easy, intuitive, and visually pleasing
. Simply follow the steps in the setup wizard and within a couple of minutes, you'll have a brand new WordPress install on your very own domain. If you'd prefer a host with more features and tools for developers, 000webhost isn't the best choice – consider Digital Ocean or Vultr. However, if you've been pleasantly surprised (like me!) by how easy it is to get started with 000webhost, you'll want to read the
full review
.