Despite not being as well known as the "big names" like InMotion Hosting and GoDaddy, iPage is not new to the hosting scene. It provides a good variety of hosting products targeted mainly toward customers at the introductory end of the market. As such, I expected an easy entry into hosting that doesn't intimidate or confuse customers. Let's see if my experience matches my expectations. First things first. If you think this host might be the one for you, I encourage you to read my
iPage review
before joining me on the journey of creating a hosting account. Don't forget to come back here when you're done. Still tuned? Good, because now you can read all about the good, the bad, and the ugly aspects of creating an account with iPage.
Creating a New Account
First, you need to
decide which plan you want
, which in my case was made easier because there are only two WordPress plans on offer.
I chose the "recommended" WP Essential plan
rather than the WP Starter plan. As usual for this kind of hosting sign-up, you start by specifying whether you would like to buy a new domain or transfer an existing one. The simple interface makes it
easy to search for and add your desired domain
, and it's
clear that the domain comes at no cost
: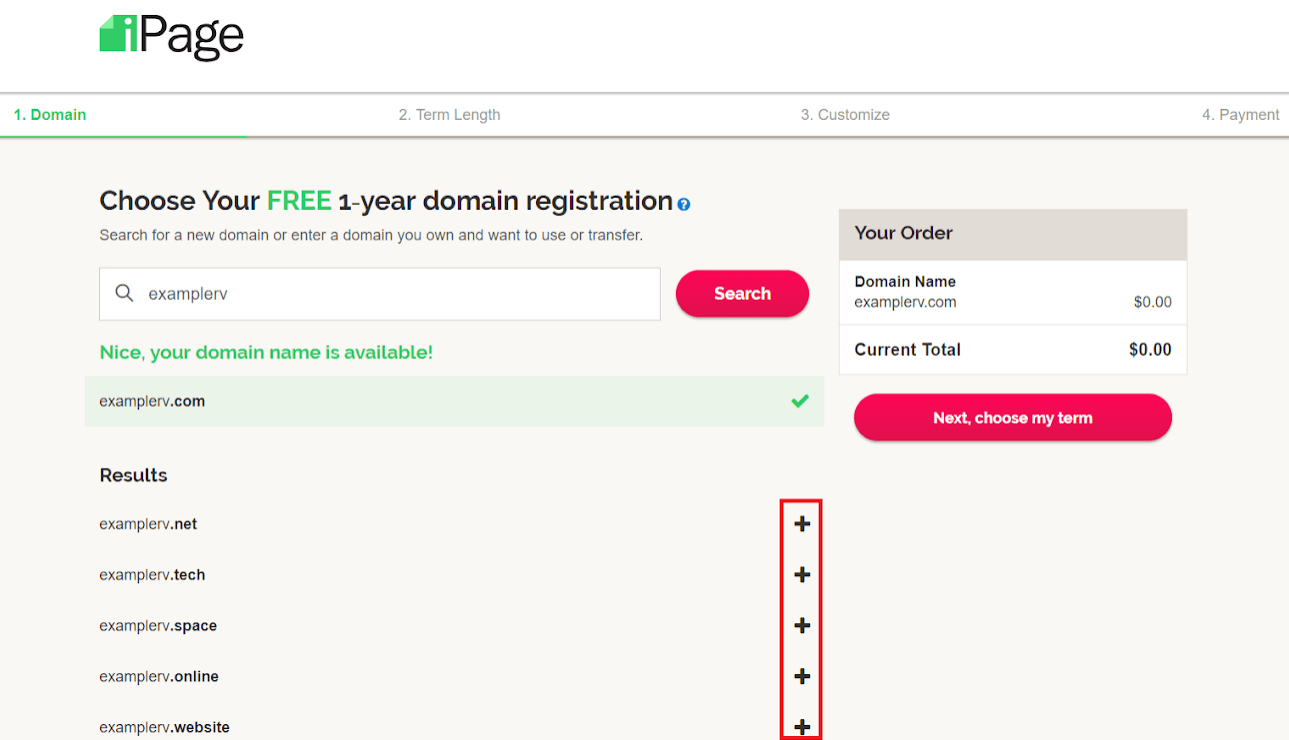 The next step is to
select the term length
, from one month to three years, noting that
the three-year option is preselected
. You might be happy signing up for a full 36 months since the
30-day money-back guarantee
should get you out if it all goes wrong within the first month. But I chose to change it to the minimum monthly commitment: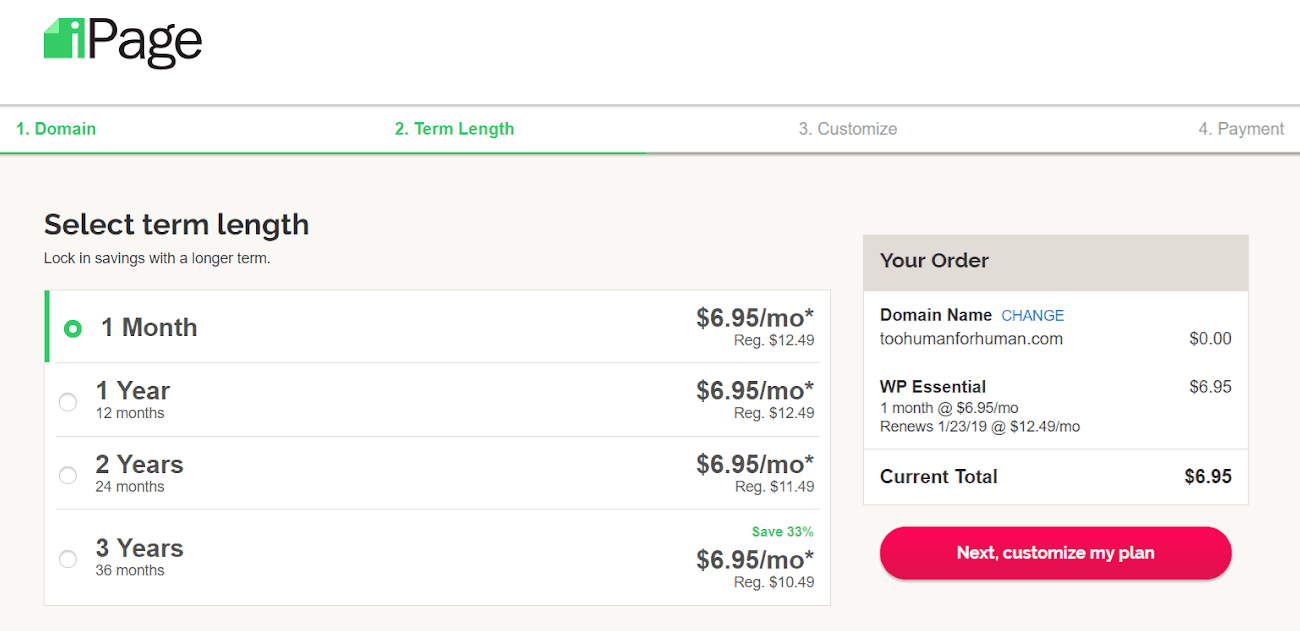 Now you can customize your hosting plan by adding features. Although I'm not too keen on upsells, I do like the fact that iPage places them all on one page rather than sprinkling them throughout the account creation process. At this point, your
free Let's Encrypt SSL certificate
, and
domain privacy (at an extra cost)
will be automatically added to your cart, but all the other optional features will remain unchecked unless you select them. Some selections – such as Website Security and Site Backup – can't be made unless you chose an annual plan. Note that the renewal date and price for each selected option is displayed in the cart: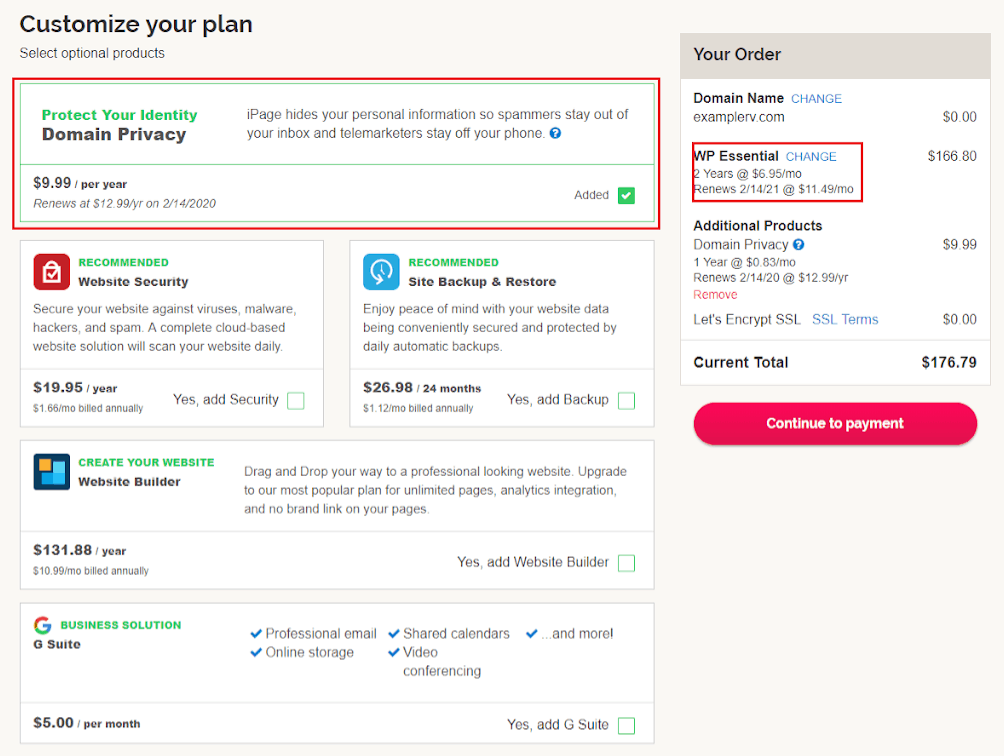 You can finally create your account by providing a few personal details and making your payment by credit card or PayPal. The confirmation page reminds you of what you just bought, and it gives you something to read (for a minute or two) while you wait for the confirmation email that tells you your account has been set up: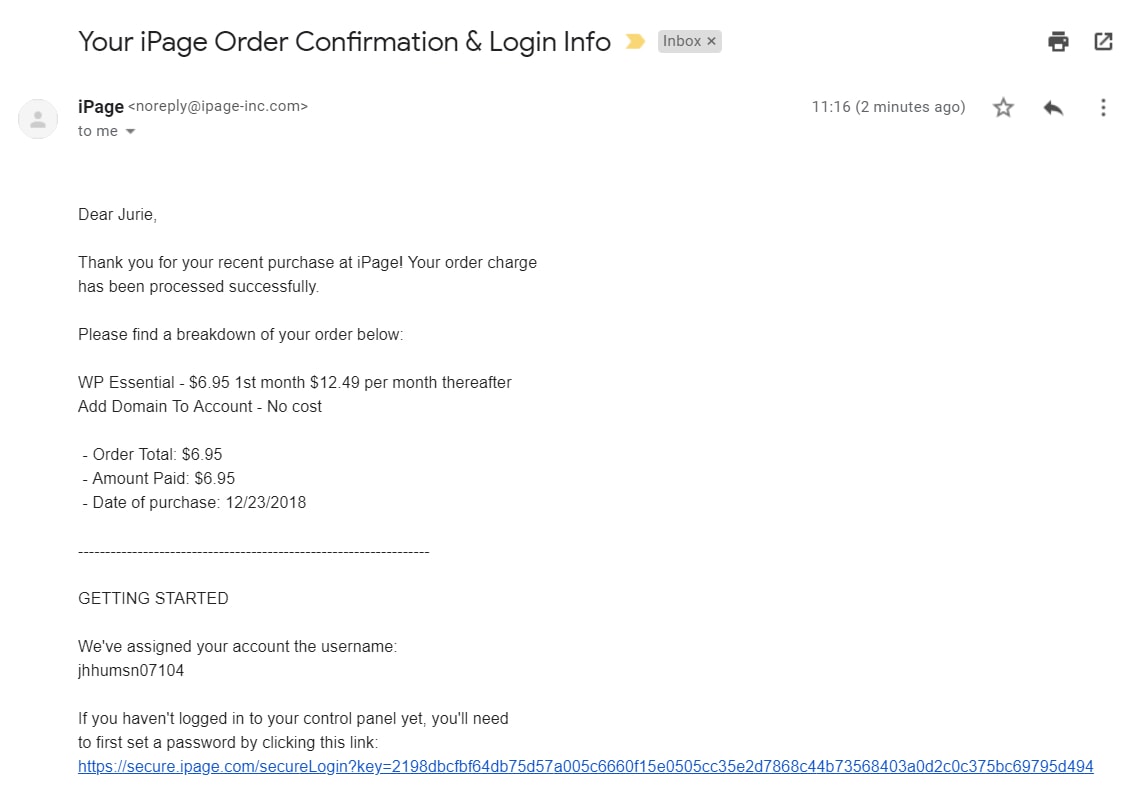 This email contains step-by-step instructions on how to log into your account once you've created a password (within 48 hours) by following the provided link. You'll also need to set a security question to help you recover your password if you ever forget it. After being invited to "Tell us about yourself" (which you can safely skip), you'll be prompted to choose the
WebSiteBuilder
or
WordPress
to build your website, or you can simply skip to the control panel: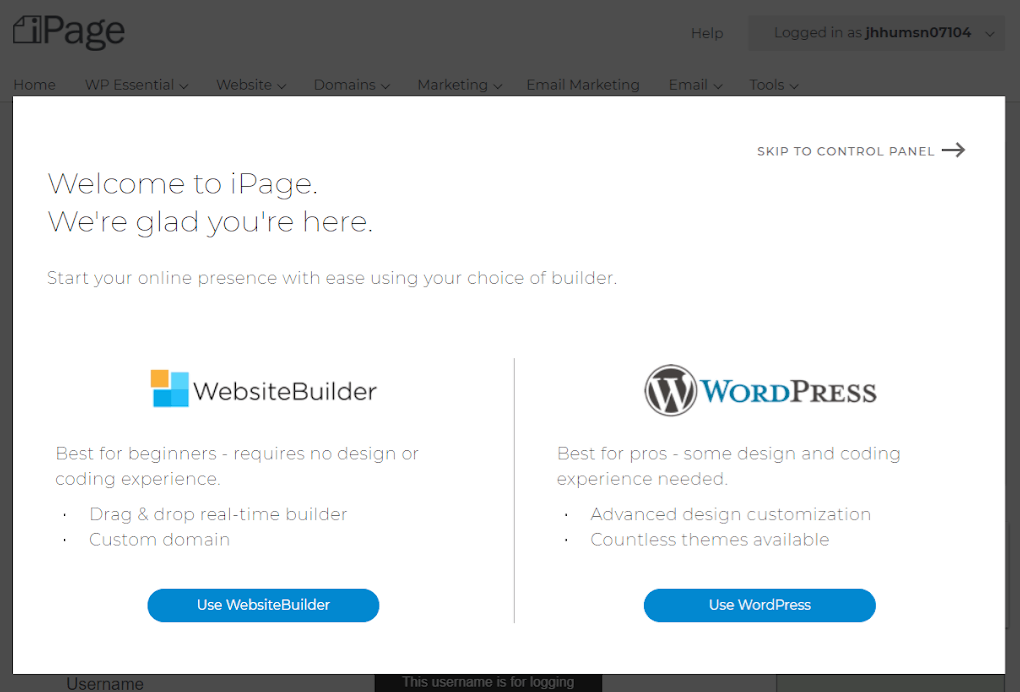 Selecting the WordPress option will lead you through an installation process via the Mojo Marketplace, but I decided to skip ahead. That's all you need to know about creating your iPage account. In my next installment, I tell you
How to Connect a Domain and Install WordPress on iPage
.
Conclusion
Signing up to purchase a hosting package with iPage is pretty easy, with just a few annoyances such as (optionally) being asked to tell the company about myself being able to create my password. On the plus side, the end-of-term renewal prices were clearly displayed in the cart, and there were no "secret prices" (for example, if you back out halfway through) as far as I could see. In total,
it took me about 7 minutes and 30 seconds to sign up with iPage
. Don't forget to read my full
iPage review
if you didn't already. And remember that iPage is not the only host. Go to
GoDaddy
for fast setup and a user-friendly dashboard, or head over to
InMotion
for superior performance and the cPanel control panel.