Founded in 1999, InterServer is a budget brand that focuses on catering to newer website owners. Not only does it come with a wealth of user-friendly tools, its plans are affordably priced, too. This article is part of an in-depth series about
InterServer
, where I cover the ins and outs of this website hosting vendor. If you're just getting started with the company, this guide will take you step-by-step through the process of connecting a domain and installing WordPress. Ready? Let's go!
How to Connect a Domain and Install WordPress
I'll let you in on a little secret.
InterServer uses cPanel and Softaculous
, so if you've had experience with this combination before, you'll have no problem with the process. If you haven't, you're in for a treat.
Step One: Log Into Your Admin
The first step is to log into your admin. If you're not sure about your login details, you can find them in your welcome email. Once you're inside the rather retro-looking admin panel, you can begin to set up WordPress installation.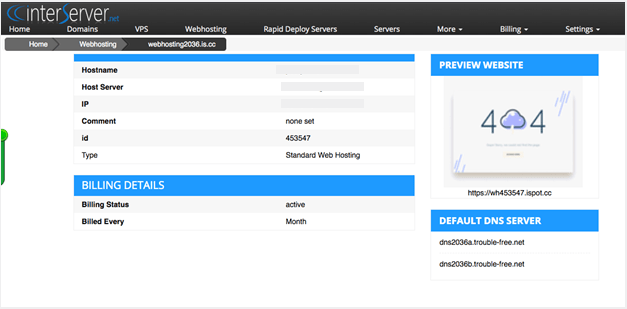 Step Two: Enter the cPanel
Since InterServer includes cPanel access and Softaculous, the process is simple and easy to navigate. First, scroll down the bottom of the main page in the admin and select
Login to cPanel
.

Step Three: Enter the One-Click Installer
Once you're inside the cPanel, scroll down to
Software
and select
Softaculous Apps Installer
. This is where all the programs included in the one-click installer can be configured.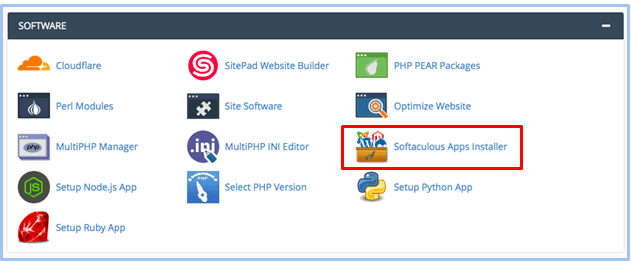 Step Four: Select WordPress
From the Top Scripts section, hit
WordPress
. It's right at the top, so it's hard to miss.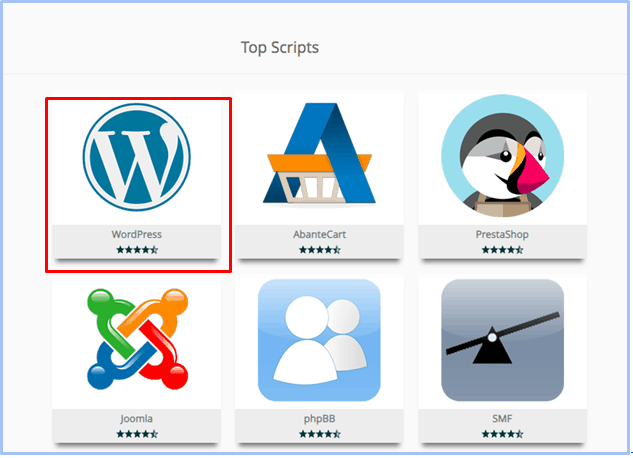 Step Five: Install WordPress
Installing WordPress using Softaculous is simple. Hit
Install Now
and then follow the series of on-screen prompts to complete the install.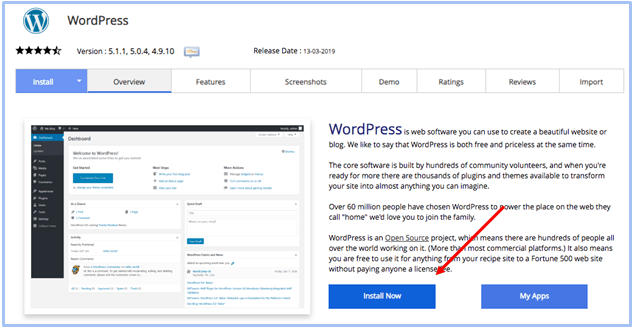 Step Six: Choose Quick Install
When you're installing WordPress, you can choose from Quick Install (recommended) or
Custom Install
.
I highly recommend opting for the quick install
, especially if you're a newer website owner.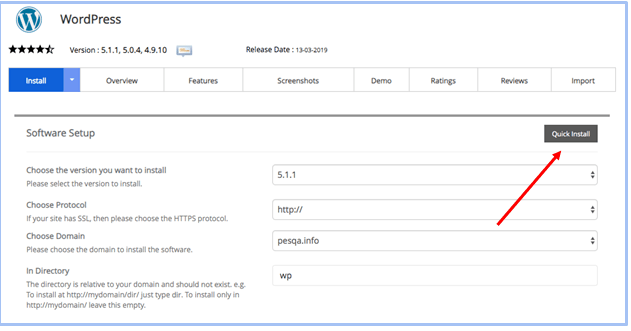 Step Seven: Wait for the Installation to Complete
Once you hit
Install
, all you need to do is wait. It took less than 60 seconds for me.

Step Eight: Map Your Domain to InterServer.net
If you've purchased a domain from InterServer, you can skip this step. However, if you're using one of your own, you need to map the domain over to InterServer.net before you can access your WordPress installation. In your welcome email, you'll find the nameserver information for InterServer. Like the signup process, the welcome emails are functional and include the information you need, but they are not overly pretty. Nor are there any instructions, which may be confusing for some website owners. Basically, you need to head over to your domain registrar and update the nameservers to the ones provided by InterServer.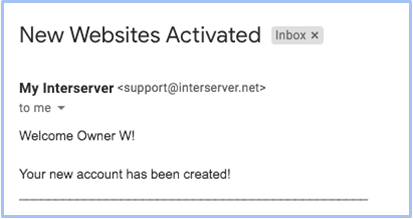 Step Nine: Install Cloudflare CDN
The hosting packages come with a free Cloudflare content delivery network (CDN), and it's easy to install. Head back to the cPanel, scroll down to
Software
, and select
Cloudflare
. Follow the on-screen instructions to create an account with Cloudflare. It only takes a minute or two, and once it's complete, you will see an on-screen message stating
Cloudflare Activ
e.

Fast, Easy, but Not Pretty
The entire process proved to be swift and effortless, consuming less than 10 minutes in total. Although the interface might not be exceedingly attractive, this is primarily attributed to cPanel and Softaculous. While the welcome emails lack comprehensive help documentation, rest assured that if you encounter any obstacles, you can readily engage in live chat support. If you're looking for a vendor with better help documentation, try
Hostinger
, or if you're looking for a vendor that specializes in managed WordPress hosting, click here to read about
Liquid Web
. Alternatively, if all you need is cPanel and Softaculous to get you going, I'd recommend reading the in-depth
InterServer review
.