We put Heficed's refund policy to the test. We're happy to report we received our refund in full, even though we signed up for the cheapest plan.
Did you sign up with Heficed and realize it's not perfect for your needs? Perhaps you're just starting out with development and the setup process is overly technical Or maybe you're tired of waiting on live chat for an hour for the (very minimal) support? Check out
Vultr
for a mix of advanced features and ease of use, or click here to see our other
recommended alternatives
. Whatever has led you to cancel your account, don't worry. This guide will take you through the
easy process to cancel and get a refund
. If you're concerned the cancellation process is as involved as the setup, surprisingly, it's not.
To cancel your Heficed account, just follow these easy steps:
Log into your Heficed terminal.
Navigate to the server(s) you would like to cancel.
Inside the page for your service, hit Delete on the top right of the screen.
Enter your reasons for leaving on the next page.
You can select to cancel immediately or at the end of the billing cycle. If you are within 14 days of purchase and cancel immediately, you will be refunded.
Check your payment method a few days later ensure the payment has been returned.
My Cancellation Experience
If you've read about
my experience with support
or the
WordPress installation process
, you'll know that Heficed offers very hand-off support. If you haven't read those articles (go on, you know you want to), in a nutshell, it didn't provide any help documents to assist with the complicated setup process, nor would it offer me any support on live chat (unless I paid a hefty hourly rate). I found myself pleasantly surprised by the cancellation process. Heficed not only promptly responded to my email inquiring about the cancellation procedure but also provided a tutorial document on how to initiate the cancellation. I am not sure I'll ever understand why you would you provide documentation on canceling, but not on getting set up. It's certainly a unique situation.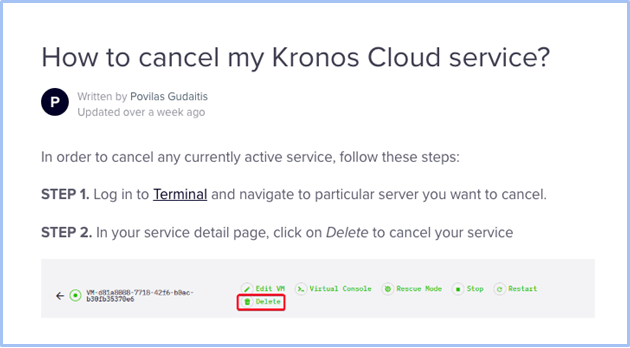 I easily followed the steps in the help documents to cancel.
It could be done entirely via the dashboard with a couple of clicks
. You do need to leave feedback, but there's no pressure to stay.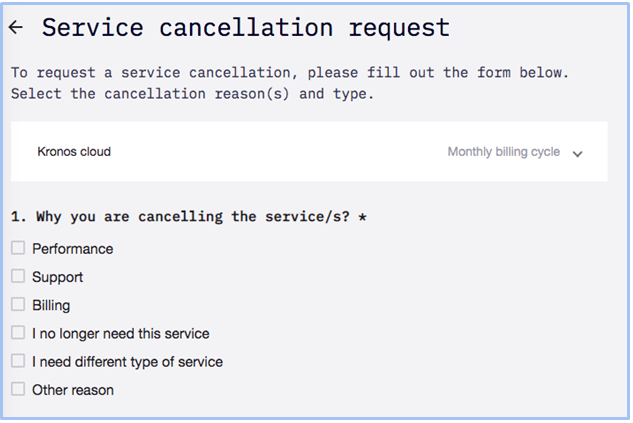 As the form hadn't mentioned how long it would take for me to receive my refund, I hopped on live chat to ask. I waited for about an hour for confirmation. The whole process was done in less than one minute. It was easy, beginner-friendly, and a total contrast to the setup process (luckily).
Best Heficed Alternatives
If you cancel your account with Heficed, you may find yourself on the hunt for the perfect host again. Here are our top Heficed alternatives:
If you need a more beginner-friendly service, you'll find a ton of features with SiteGround to help you get started with just a couple clicks.
If you're a developer and you'd still like the power of Heficed, without all the hassle, consider Vultr for its unique mix of ease and functionality.
Is budget the most important factor for you? If so, I'd recommend heading over to Hostinger for a selection of wallet-pleasing plans.
Much Easier Than Expected
Oddly, Heficed makes it far, far easier to cancel than to get set up. You can do it without any interaction from customer service and your refund is automatically applied back onto your payment method. If you're on the fence,
go ahead and test Heficed for 14 days
; with this easy cancellation process, there's no downside.