We noticed that ever since Hostinger reduced their prices, many users are closing their accounts with iPage.
iPage prides itself on providing hosting products primarily to customers with relatively simple hosting needs. If you made the right choice, then you should have little trouble with iPage. But what if you decide you need to ditch them in favor of another host such as
InMotion Hosting
 that offers additional features? Let's see what happened when I tried to cancel my iPage hosting plan.
Cancellation and Refund
iPage offers a
30-day money-back guarantee
on all of its web hosting products, so on the face of it, you do have an opportunity to get out if it all goes wrong within the first month. The only caveat is that there is a
non-refundable $15 fee
, but you can
continue to use your free domain for the rest of the domain registration term
. There is
no online cancellation option
, so you have to contact an agent who will ask you why you want to leave.
It's okay not to give a reason, and you'll still get your refund
. As you can see from the following live chat transcript, the agent offered me an opportunity to stay (on a different kind of plan), but then swiftly started the deletion process: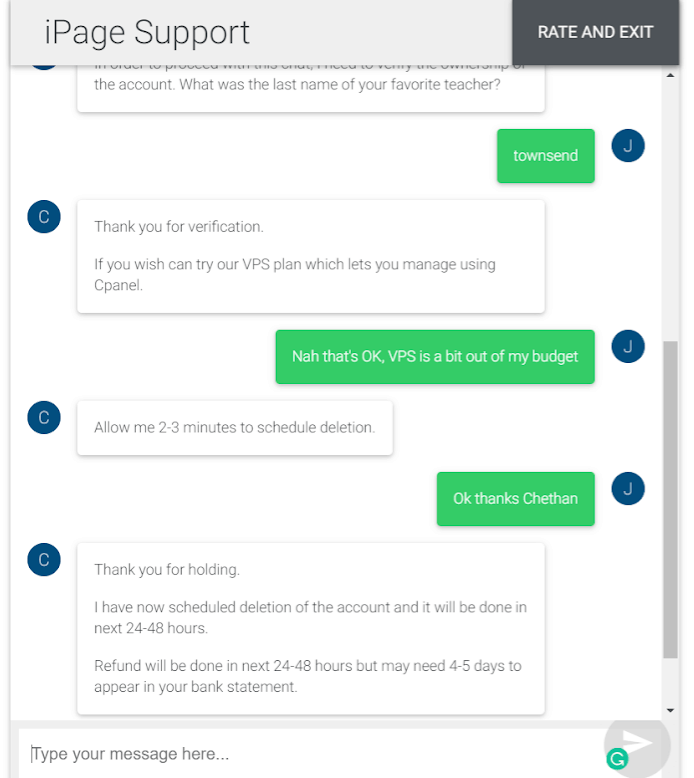 About two minutes later, I received an email confirming that my account would be canceled immediately: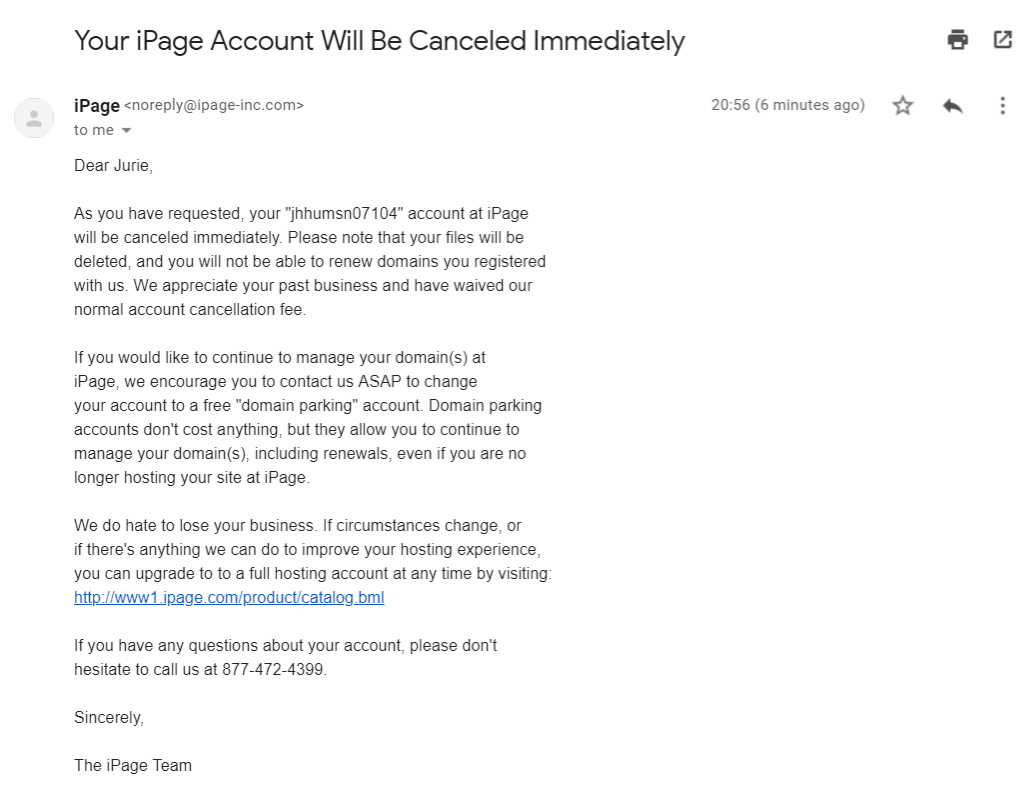 In this case, 'immediately' actually meant that I could access my account for another 24-48 hours, which is quite generous. I would then have to wait around five days for my refund to be processed; apparently. Sure enough, two days later I received two more emails (one shown below) confirming the cancelation of my account but making no mention of my refund: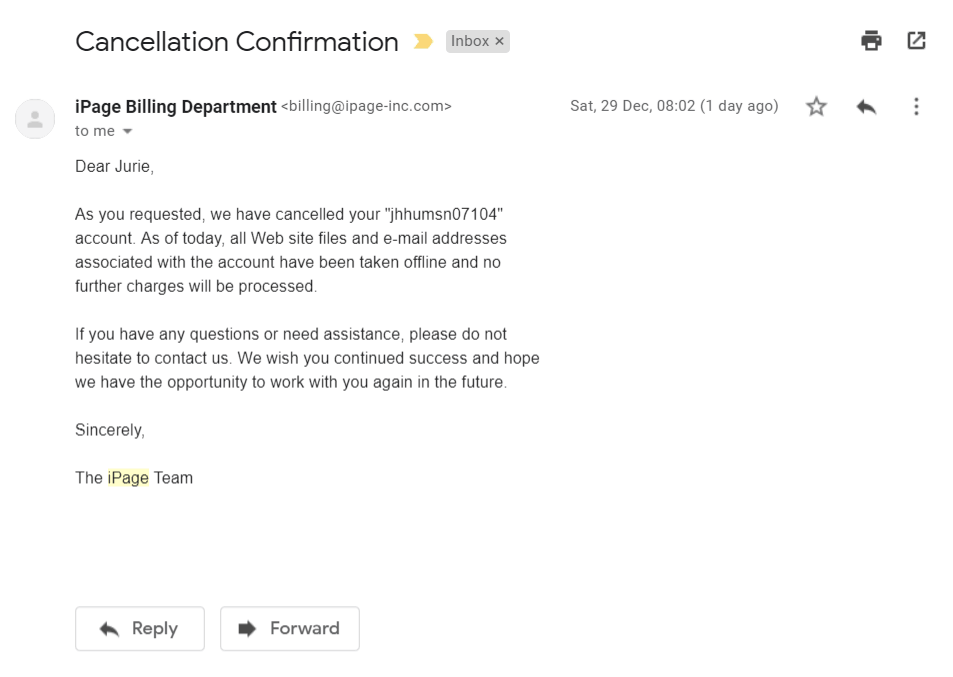 I needn't have worried about my refund because it went back to my bank account later the same day. And unlike my experiences with other hosts,
the refunded amount almost exactly matched my original payment
, with the discrepancy only being because of exchange rate fluctuations. The complete cancellation and refund process took only two days from start to finish, which is pretty impressive.
Conclusion
I'm pleased with the ease of canceling my iPage account and receiving a complete refund. This experience instills confidence when initially enrolling with them. I would be even happier to have had access to a cancellation button that didn't require me to talk to an agent via live chat, and another bonus would have been if the cancellation confirmation email had reassured me about my refund. But all's well that ends well, and this one ended very well indeed. If you do want the ability to delete your account without having to account for your decision to a live chat agent, I suggest you check out
Flywheel
 as an alternative host. This slightly pricier host features a superb beginner-friendly interface with that all-important cancellation button.