There Aren't Tons of Themes, but They Look Good
Weebly's template library is on the smaller side, with about 50 themes (Weebly's term for templates) in a few different categories, covering personal sites and portfolios as well as businesses and online stores. The personal and blog categories have more themes than the business-related categories, but no matter what you need, you'll find some solid choices.
What Weebly lacks in theme quantity, it makes up for in quality – these aren't just the same layout recycled a dozen times. You'll find unique themes in different styles and for different purposes, so it's very likely you'll find a theme that works for your site.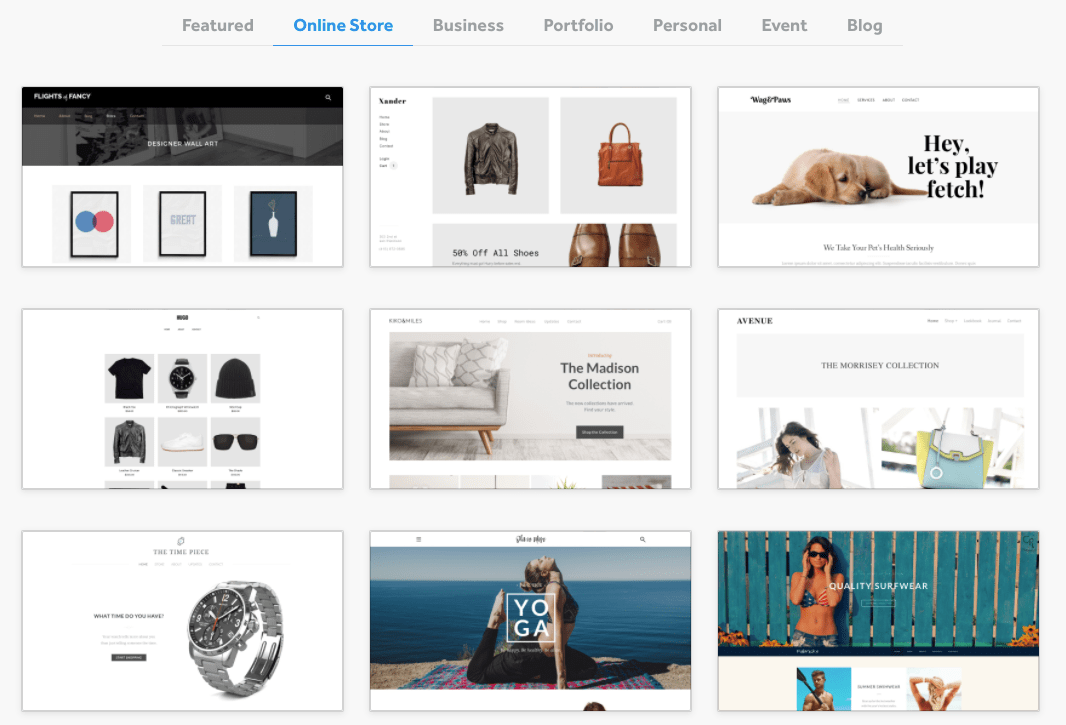 You can use these themes on both the classic and e-commerce site editors, and both allow for basic customization. That said, you can customize a bit more in the classic Weebly builder, with more options for colors and fonts. All themes are mobile-responsive, so there's no need to worry about how your site will look on a smartphone or other smaller screens.
If the Weebly selection doesn't quite have what you need, you can also purchase a theme on third-party platforms like ThemeForest (read our expert review) and Webfire Themes. Some reviews and support comments suggest that these require more technical knowledge, so keep that in mind if you choose this route.