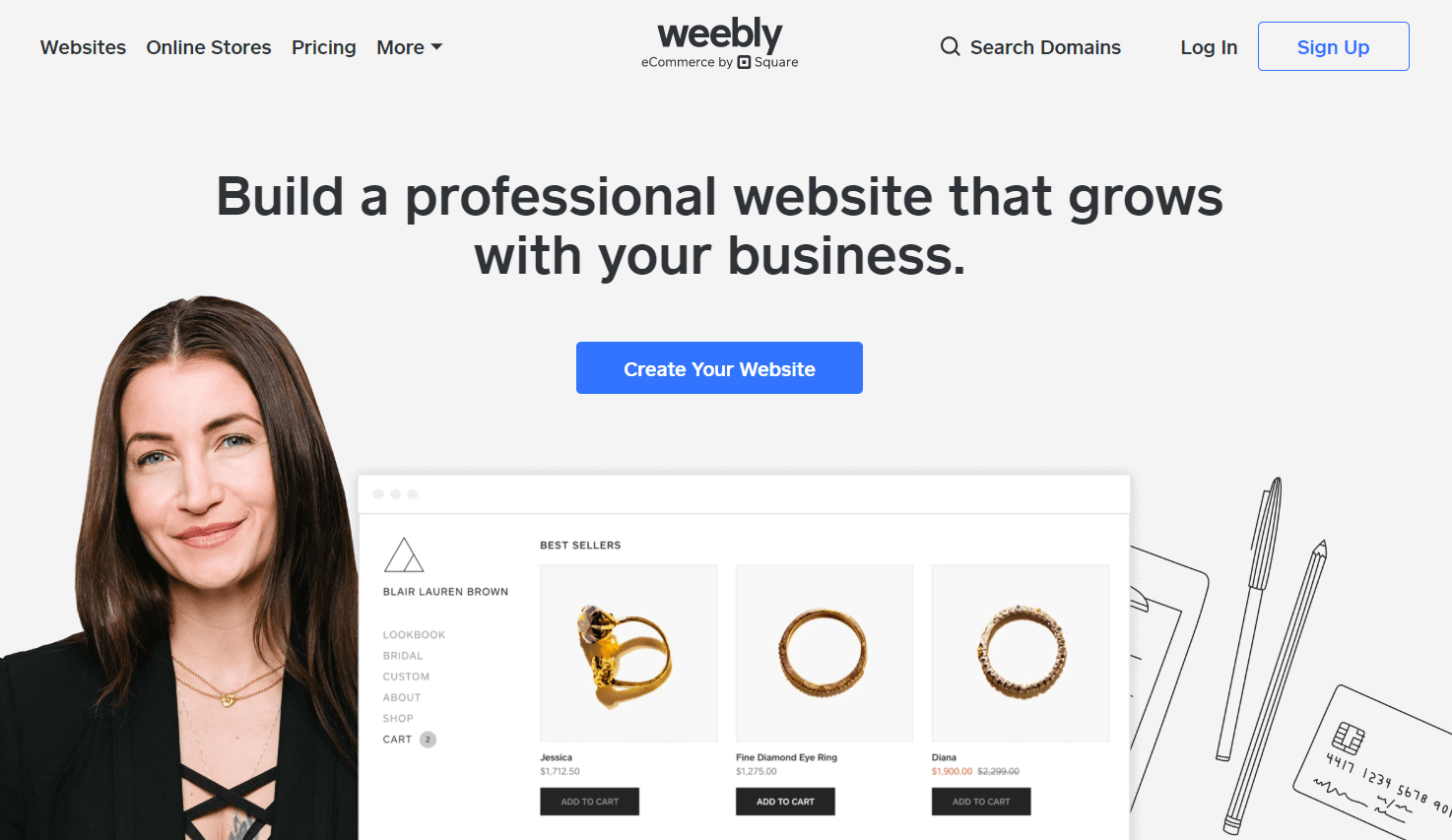 Weebly Is the Easy Option, but Is It Really the Best One?
Weebly has gone through many changes in recent years, growing from a simple website builder anyone could use to create a quick site, to a professional tool with a focus on e-commerce sites.
The good news is that Weebly is still easy to use, whether you're building a simple personal portfolio website or a full-fledged online store. 
The bad news is that… well, Weebly is still easy to use. Perhaps a bit too easy. With its emphasis on ease of use, Weebly seems to have let other features fall behind. For instance, it offers fewer templates and fewer customization options than other popular site builders, like Wix and Squarespace (two of the top website builders that also provide decent e-commerce functionality). This might not be what you want when you're building a serious e-commerce site.
That's not to say that Weebly doesn't have a lot to offer. It might even be the perfect solution for your website, depending on your needs and expectations.