Working with freelancers through the internet sounds great. Unlimited options, instantaneous availability, freelancer websites and innumerable eager candidates – it sounds as if an online employer today just can't lose.
This type of misleading allure tends to engulf some online phenomena, usually of the 'novel' kind. Everything sounds down right simple – until you actually try doing it in the real world.
Not Sure You Have The Right Guy? – Nip It At The Bud
The biggest problem when starting out as an online employer is also one of the field's greatest attractions – endless selection. There are just so many people out there. Too much variety may sound like an oxymoron, but finding the right professional, with the relevant skill set, tidy conduct, and affordable price can be challenging to say the least.
Sure, you would normally have filtering options, and portfolios, and feedback from other employers to look over. Still, you can never be sure you've hired the right freelancer until she completes the job to your satisfaction. When operating in a market that has a surplus of supply, you simply can't afford to spend time on anyone who can't make your cut. And if you're an honest and generous employer, supply of contractors will always be bountiful.
Getting the complete bundle
Advising to replace inappropriate contractors early on may sound obvious. The truth of the matter is that many times it's your own optimism, and the contractor's good will – that fail you. If you hire someone that is only –
A top notch professional in his field
Communicates clearly and has a great mindset
Highly organized, punctual and attentive to details
Than you really have nothing. You need all three to get the job done.
A lot of the time you may be tempted to work on a contractor's weak points, especially if she performs one aspect of the work exceedingly well. You would find that you are telling yourself things like – "If I could only get her to keep to a deadline she would be perfect!" or "If he could only become a bit more detail oriented, he's just what I need".
The odds of not coming through
You may be right, there's a small chance you could turn them around. But the truth of the matter is you simply can't afford to take the risk of time lost when it turns out you misjudged them. When in doubt, don't hesitate. If you find the contractor that's up to par with your expectations, you'll sneer at your temptation to compromise, and you'll thank me for saving you time.
Keeping It Personal, With Thousands Of People
So how do you really head out into the freelancing ocean and come back with a catch? Well, how does one, (or even several people) approach the host of multitudes? With templates. The basic idea is to try and write the absolute minimum of letters that cannot be reused. Always think on how the communication you are making right now can be useful tomorrow or next week.
Ask yourself – "Will I be able to reuse the instructions I'm writing right now?, Could I make them somehow different so I could?". Whether it's a job listing, a project specification, or even a reproach on keeping deadlines – make sure the structure is flexible and portable, so you won't write anything twice, well, almost. This way you will only write from scratch things that are unique and necessary.
Some things to remember –
Mark unique parts of the communication clearly. It would hardly reflect well on you to send Ashley an email opening with "Dear Mr. Wadud".
Put everything in there. If you have issues that require special attention, a thorough introduction or general guideline, have those ready and in place before hand.
Be organized when putting your templates away. Indicative headlines, and structured archiving system will ensure you won't rewrite things you've already put down once.
Be engaging. If you wait for contractors to ask questions or make suggestions regarding the work process you're in the pits. Anticipate what's coming and set the guidelines in advance to promote uniformity in replies.
When going through the early stages of hiring you may find yourself communicating back and forth with dozens of professionals. Be personal and pragmatic with all of them, but only do it once for each scenario. And don't forget to put in those little relevant contextual tweaks, at a bare minimum they will make a huge impact.
Turning community into communication
Probably the hardest problem one faces when approaching a global work environment is bridging the gaps in culture and mentality between nations. A problem that may be second only to the issue of immense selection of contractors mentioned before, it can be much more severe since it persists well after the recruitment stage. If you don't address it, it'll just keep coming around.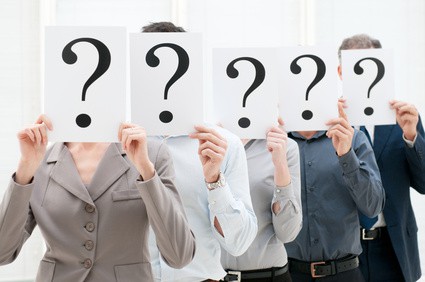 Easy Excuses
Most people find it easiest to ignore this problem in various ways – "This guy has no common sense" or , "You just can't work with people from X" are commonly heard. One obvious and pointless solution, is to work only with people from areas with a similar mentality to wherever you're from. This may be effective, but is bluntly counterproductive, why seek professionals online if you're going to go for the guy living next door anyway? Why go online if you're not going to use the global treasures of the web to their full extent?
So what's my solution for this colossal conundrum? Can I bring about world peace? Afraid not. I could however divulge from my experience about the right mindset and the right perspective to take on if you want to find people online you can collaborate with prosperously.
Ready? – Seek those who are similar to you.
It may sound like I'm repeating myself, but people from your area aren't necessarily similar to you personally, nor do those similar to you necessarily live in your area. So lets stop for a second and ask what I mean when I say similar mindset.
Expectations. You both have the same idea of what "Quality" is.
Expectations. You both know where your responsibilities start and end.
Expectations. You both have a feel when to ask a question, when to wing-it, and when to stop and wait for input from the other side.
Solution?
I'll admit straight off this solution won't help you much in the recruiting phase, in fact it might make it slightly more cumbersome because you'll need to do some massive filtering work. On the other hand you won't be giving up on the huge advantages "the rest of the world" has to offer. Among them –
Highly competitive pricing
Abundance of rare and unique occupations
The majority of contractors
This advice may come off as a bit frivolous. How do I know these people even exist? I know they exist, because I've found them, and I can now say that finding a true professional, with a mindset close to your own somewhere far away in the world, is one of the most satisfying experiences the web has to offer. This applies to both employer and employee, since it has such a powerful impact on both as persons, not professionals.
Nowadays freelancers and employers are given an array of platforms which allow them to make a living on their own terms, a vivid testimony to how the spirit of the web continues to evolve. For this reason, as well as the more grounded considerations I listed, this one has every intention to go on hunting for collaborators in the online jungle.