It's all well and good having a web builder platform, but design is also of utmost importance when it comes to creating your small business website. Picture it; you have all the features, usability and functionality at your finger tips, but the theme you are using is like something straight out of the 1990's. You instantly lose credibility and professionalism.
As themes are such a big part of web design these days, we wanted to have a look at what Weebly have to offer in their theme gallery. Therefore, we will look at what themes are the most popular for users, what kind of categories they offer, and how they can take your site to the next level.
Weebly Theme Categories
When you come to select your Weebly theme, for your brand new site, you will be confronted with around 8 category choices that are there to help you better choose a theme. The screenshot below will show you the kind of category choices you have, which will then filter all the different themes under them.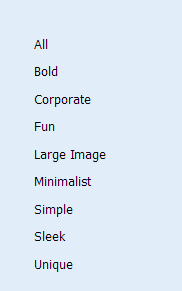 For example, if you want a minimalist theme then you just need to click this category option and you will be presented with themes that fall under this filter.
Once you have had a browse through the themes and found one that you are happy with you can preview what it will look like before you install it into your site. The example shown below is the theme called 'Photograph' which is available in grey and black.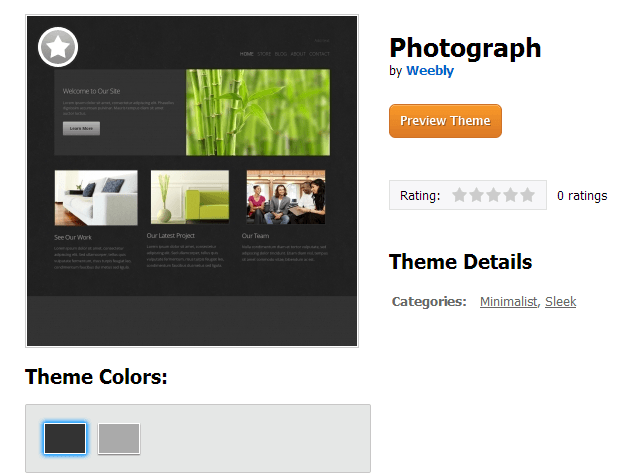 Weebly's Most Popular Themes
With every theme that is found in the gallery, you get a chance to rate what you think of them.
The rating system is a simple 5 star rating with 5 being excellent. The more positive ratings a theme gets, the more popular that theme becomes, and it also gives you an insight into what kind of themes people are picking for their site.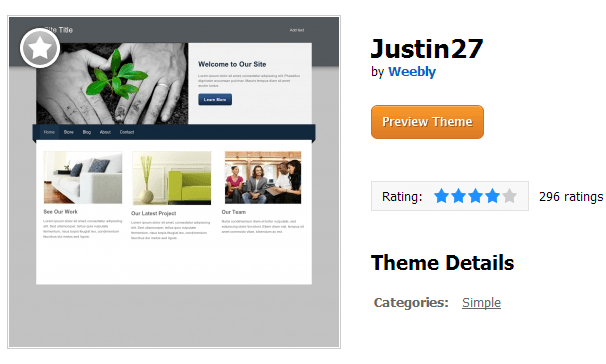 You can see the theme I chose above is yet to be rated, but the theme you are about to see if currently sitting at #1 in the most popular list.  This theme has an average rating of 4 stars from nearly 300 votes.
Summary
Choosing a theme is an important step in the web builder process, as it acts as the template design for the whole of your site. Taking your time is key to getting this right, so check out ratings, and popularity of themes before you dive in.
Remember, when you chose a theme it is a good idea to select a theme that is easily viewable on Smartphones and tablets, as traffic from these sources is constantly on the rise.
If you are ready to pick a theme, then head over to the Weebly site and start exploring the hundreds of themes that they currently have listed in their gallery. If you are a theme designer, you even have the option to submit your own theme for approval, which can appear in the gallery. Visit Weebly