Vultr is a versatile and adaptable cloud hosting provider, which both beginners and advanced website owners will find easy to use.
Spoiler alert: Creating an account with Vultr is easy. Very easy. This article will take you step-by-step through the process. By the end, you may want to head over the full review and learn about the features, support, pricing, and so on.
How to Create an Account with Vultr
First, start by entering your email address and password. As you can see from the screenshot, the user interface is clean and modern. The form is simple and only asks the bare minimum amount of information to get you started.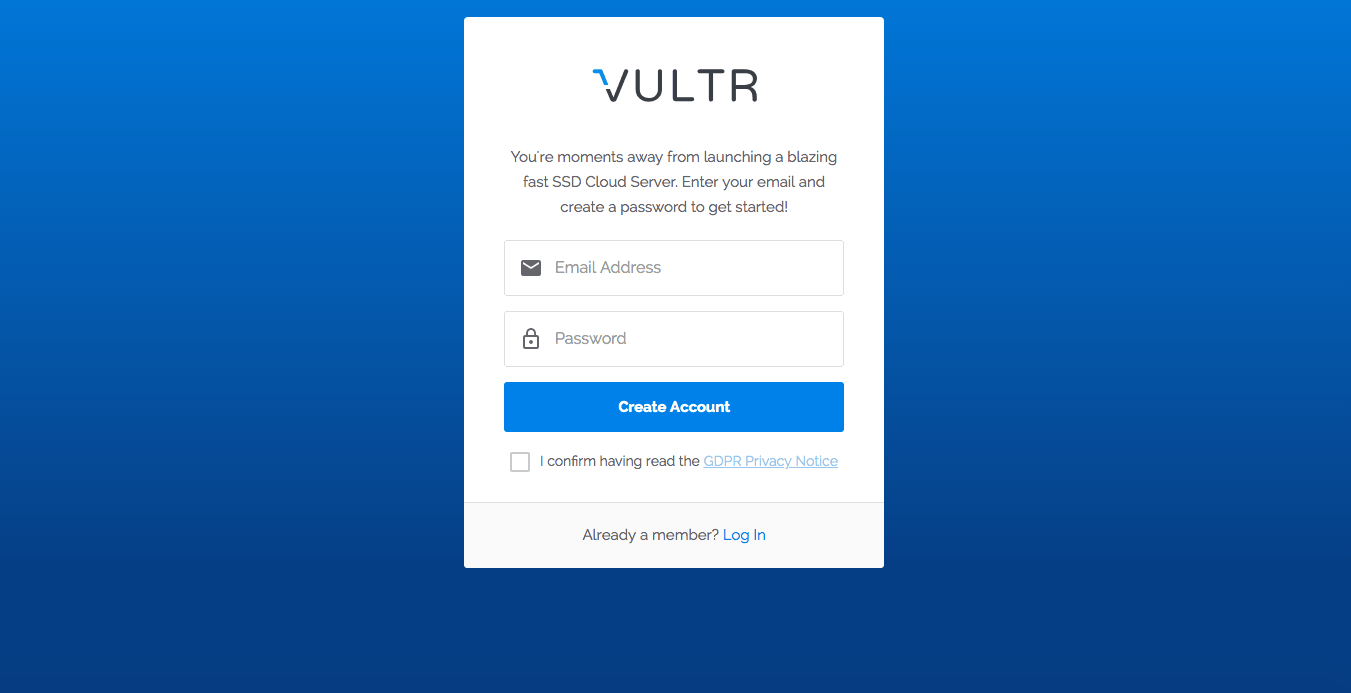 Remarkably, after entering only two fields of information, you are immediately logged into the dashboard. However, at this point, you are required to enter some more information.
Next, you are required to enter your credit card information. You can choose to pay by credit card, Bitcoin, PayPal, Alipay, or WeChat Pay.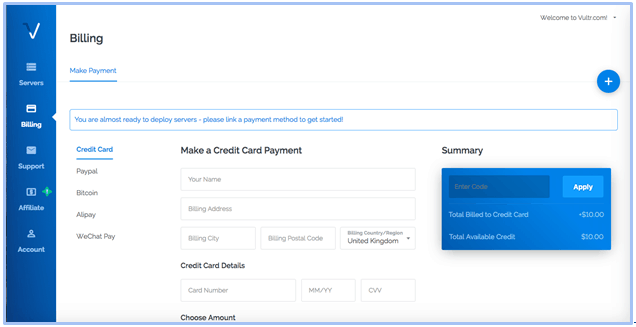 Then, you can choose to either make a deposit on your account or simply link your payment method to pay at a later date. As I'd read about a no-refund policy, I opted for the latter.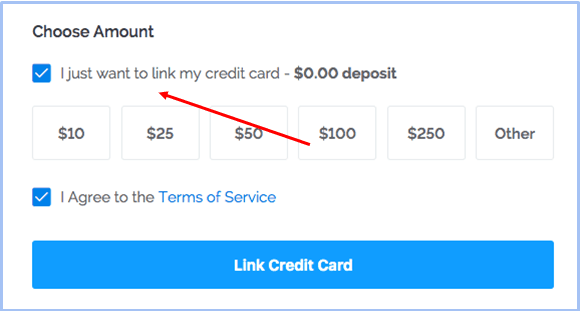 Once you've successfully entered your credit card details, the final step is to verify your email address. This is as simple as clicking on the link in an email. As soon as that's done, you are redirected to the dashboard and your account is created.

Easy as One-Two-Three
The account creation process took me less than five minutes in total, with only three steps. The whole process could easily be handled by a new website owner without any technical skills, which is quite unusual for an advanced host such as this.
If you're looking for a more basic web host, I'd recommend reading about SiteGround. If you'd prefer a fully managed solution, consider Cloudways. But if this article has convinced you that Vultr is a modern, easy-to-use, but powerful host, I'd head over to the in-depth review to learn about the features, pricing, support, and more.