Vultr is a specialist cloud hosting provider that strikes a good balance between
high-performance edge services and easy scalability
. It offers cloud computing, block storage, bare metal, and dedicated servers. Unlike other cloud hosts like, for instance, Digital Ocean, it's surprisingly easy to get started with Vultr. While you can use code if you want to, it's also possible to do the whole setup with limited technical knowledge.
How to Connect a Domain and Install WordPress on Vultr
Getting started with
Vultr
is ridiculously simple. Unlike similar cloud hosts,
you don't need any technical knowledge to connect a domain and install WordPress
, making it one of the most beginner-friendly setups of this kind. The first step after creating your account is to deploy your server. To do so, first, select a server location.
I recommend choosing the one closest to your primary customer base
, as low latency is important.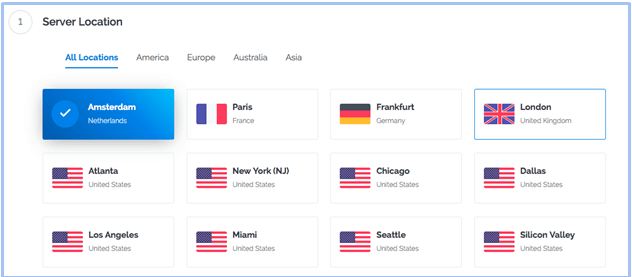 Second, you need to select your server type. By toggling across to the Application tab, you can select a server pre-configured to the settings required by several popular applications including Joomla!, cPanel, and (if you scroll right down to the bottom) WordPress.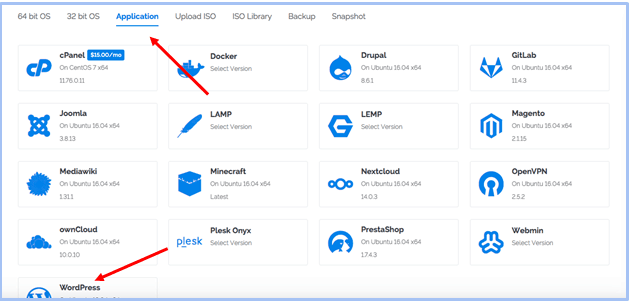 Select WordPress and then select your monthly plan price. By default, it's set to the second cheapest, but for the purpose of getting started, I'd recommend selecting the cheapest plan (you can always upgrade at a later date).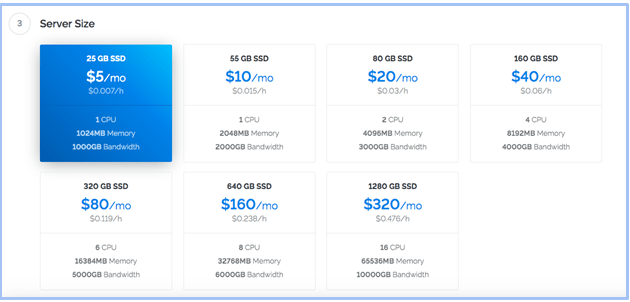 Next, you'll be offered
a series of optional paid add-ons
. None of them are checked by default and none are required, so you can leave them blank for now. Nothing is set in stone and you can always change these options at a later date.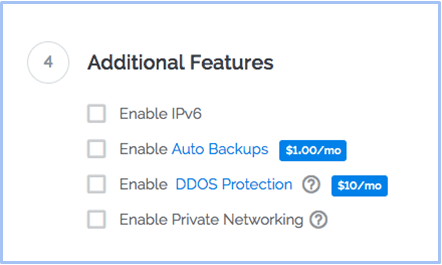 Then, simply enter a memorable name for your server hostname. It can be anything, so I opted for MyTestWebsite.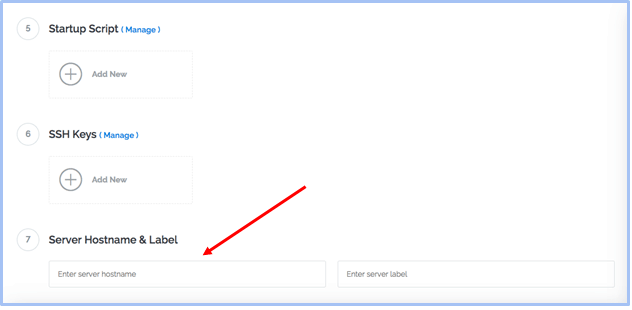 Once you've chosen your hostname, hit
Deploy Now
.

Once you've hit deploy, you need to
wait for around 60 seconds for the installation to be completed
. It's quick and you'll see a notification on-screen when the process is finished.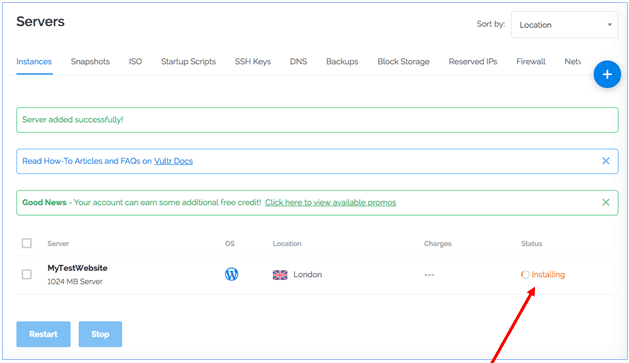 When it's successfully installed, your next step is to complete the WordPress installation.
The steps are clearly outlined inside the server dashboard
when you click into the server instance.

All you need to do is follow the step-by-step instructions. First, visit the IP address for the new server and login with the credentials provided. Second, follow the steps which are required by WordPress including setting the website name, user name, and password.
It's all easy and well-documented
.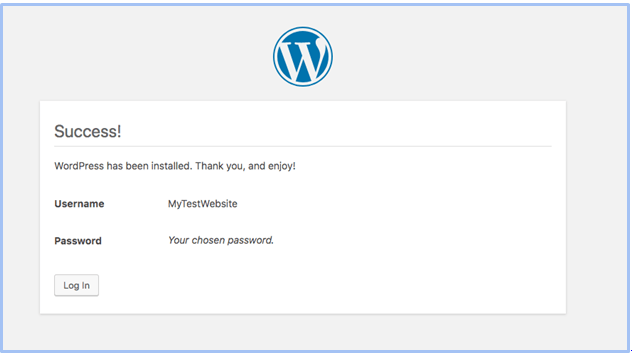 Now your WordPress website is set up, all that's left to do is connect your domain to the instance. Again, it's all super easy, as the kind folks at Vultr have left instructions inside the dashboard. Head over to your domain registrar (
GoDaddy
) and update your A record to point to the new IP address. The final step is to edit the WordPress URL to match the domain name and wait for the domain name to propagate.

Note, as Vultr didn't provide a free Cloudflare CDN with my package, I wasn't able to test the installation. The
whole process only took a few minutes and could be done 100% without input from customer service
. It was a refreshing change from other similar hosts that require you to get your hands dirty with the command line and SSH keys.
Beginner and developer-friendly
Finding a cloud hosting provider that beginners can use easily is a rarity. For example, while other providers offer a sleek interface, you still have to engage with the command line to install WordPress. With
Vultr
, you can choose to install applications using advanced methods, but for those who are more comfortable with a one-click installer, this can be used entirely without any technical experience. I'm really impressed with Vultr. If you are too, I'd recommend reading the
in-depth review
. However, if you're looking for a managed hosting solution, I'd recommend considering
Cloudways
.