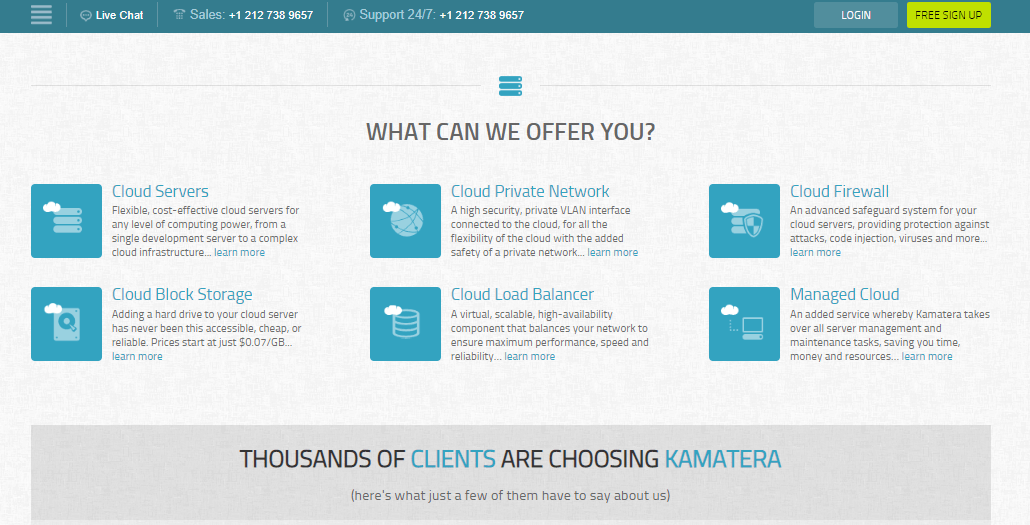 International cloud services platform provider Kamatera has been around for a long time. It serves tens of thousands of clients with hosting on thousands of servers located in 13 global data centers. Kamatera customers get tailor-made cloud infrastructure that is monitored 24/7 by professionals.
While Kamatera does offer advanced hosting solutions, that might not fit your business needs. You can check out our top web hosting providers before making any decisions, and see which provider would work best for you.
Features and Ease of Use
If you need higher levels of computing power than that provided by standard hosting platforms, Kamatera can offer flexible and abundant computing resources. You can choose between basic cloud VPS and a fully managed cloud VPS service that can be scaled up quickly to match your growing resource needs.
The cloud servers come with the following features:
Add-on domains
SMTP, POP3 and IMAP services
MySQL or MS SQL databases
DNS Management
Anti-spam protection
Public IPs
The cPanel/WHM control panel (for Linux) lets you import files using FTP, configure web servers, create and restore backups, deploy SSL certificates, enable and disable domains, manage account users, and more. The Plesk control panel supports multiple operating systems; it lets you manage your sites and it includes a built-in app installer.
Via the Kamatera Management Console, you can purchase software product licenses at a lower cost thanks to Kamatera's status as a Microsoft licensed partner. You can enjoy reduced installation time and automatic upgrades.
Pricing and Support
Kamatera's pricing calculator lets you can compute your required resources before deploying your cloud servers. You can choose your operating system (from CentOS, CloudLinux, Debian, Ubuntu, and Windows Server) and select your SSD storage (from 30 GB to 1,000 GB). You can also specify the number of CPU cores, main memory, public IPs, and monthly bandwidth (up to 500GB):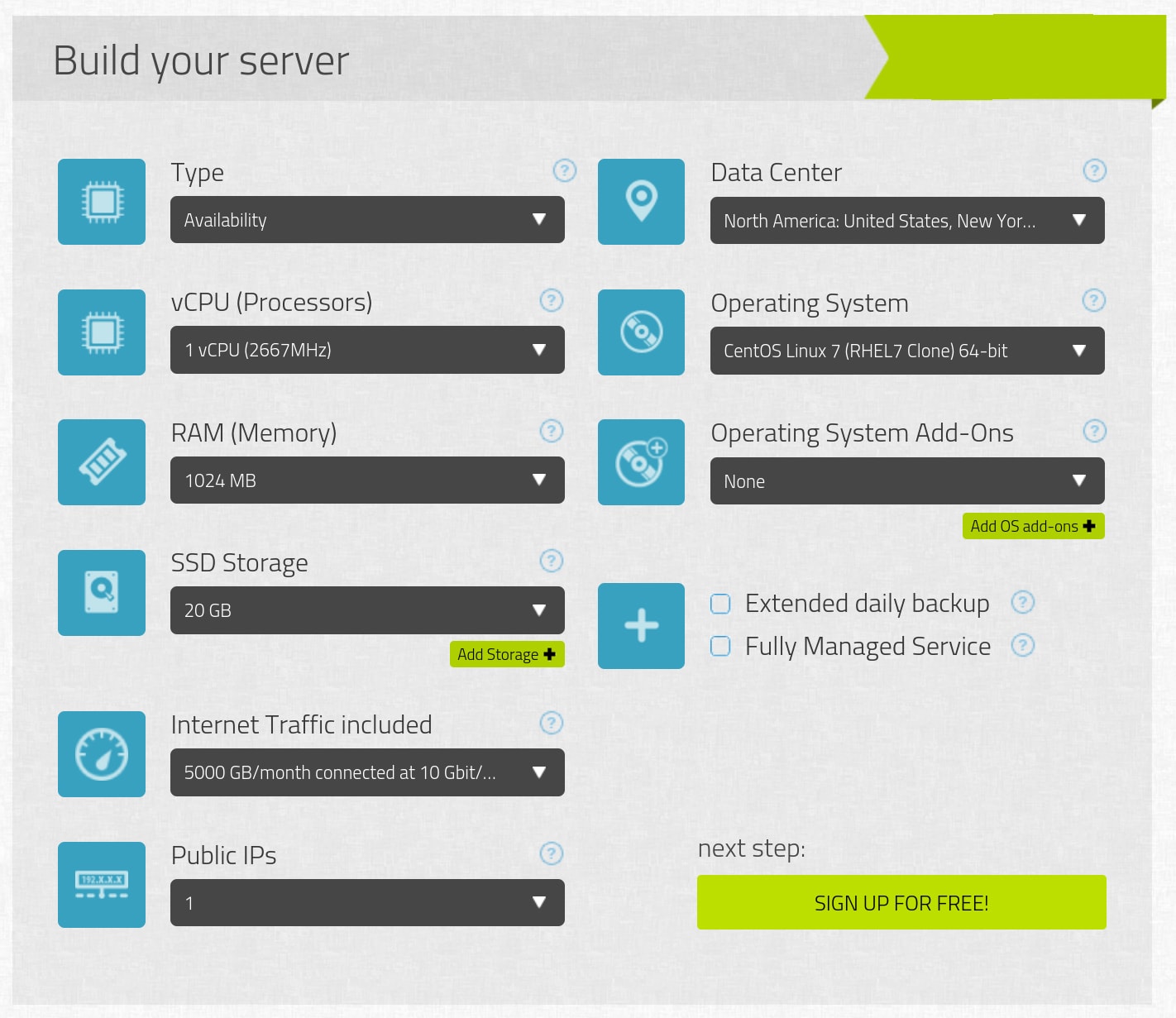 All plans are transparent, with no hidden costs, and you also get a 30-day trial window (which is unusual for performance cloud services).
Kamatera's skilled and dedicated cloud engineers and support technicians can be contacted 24/7 via telephone and email. Let them guide you through server setup, configuration, and updates, or choose a managed service instead so that you don't have to worry about the technicalities at all.