You're looking for a website for cheap, but are you looking for a cheap website? Most of you probably default to "I want a website that will save me the most money." If that's the case, you'd go with a free website builder, and if you're ready to spend money on your website, you know that's not a viable option.
A free website means having to use a sub-domain and getting less (sometimes crucial) functionality. That might be enough when startting your first blog, but not when you start getting visitors – and definitely not if you're a business. You need a website builder that gives you everything you need, for a price that won't break your bank.
And that's why you need the best value-for-money website builder.
Best Cheap Website Builders – Our Top Picks:
Wix – Offers the largest number of templates that allow you to create a truly unique website
Weebly – Has great e-commerce functionalities without paying commissions for sales
Squarespace – Gives you the tools to design a professional look and feel for your website
Site123 – Walks you through the most simple website building experience
SimpleSite – Lets you upload unlimited media files to enrich your site
What We Look For in the Best Cheap Website Builders
When looking for a "cheap" website, you don't want anything cheap at all. What you're looking for is a website that gives you the most value for your money along with all the tools you want for your website. It also means you don't want to have to spend a ton of money on add-ons and other features unless absolutely necessary. Also, you don't want a website that's going to start out cheap and then later hike the price.
You're in luck, as there are plenty of cheap website builders that can get your website or even your e-commerce store off the ground and leave you with plenty of capital left over to focus on expanding your brand.
1. Wix – Best customization options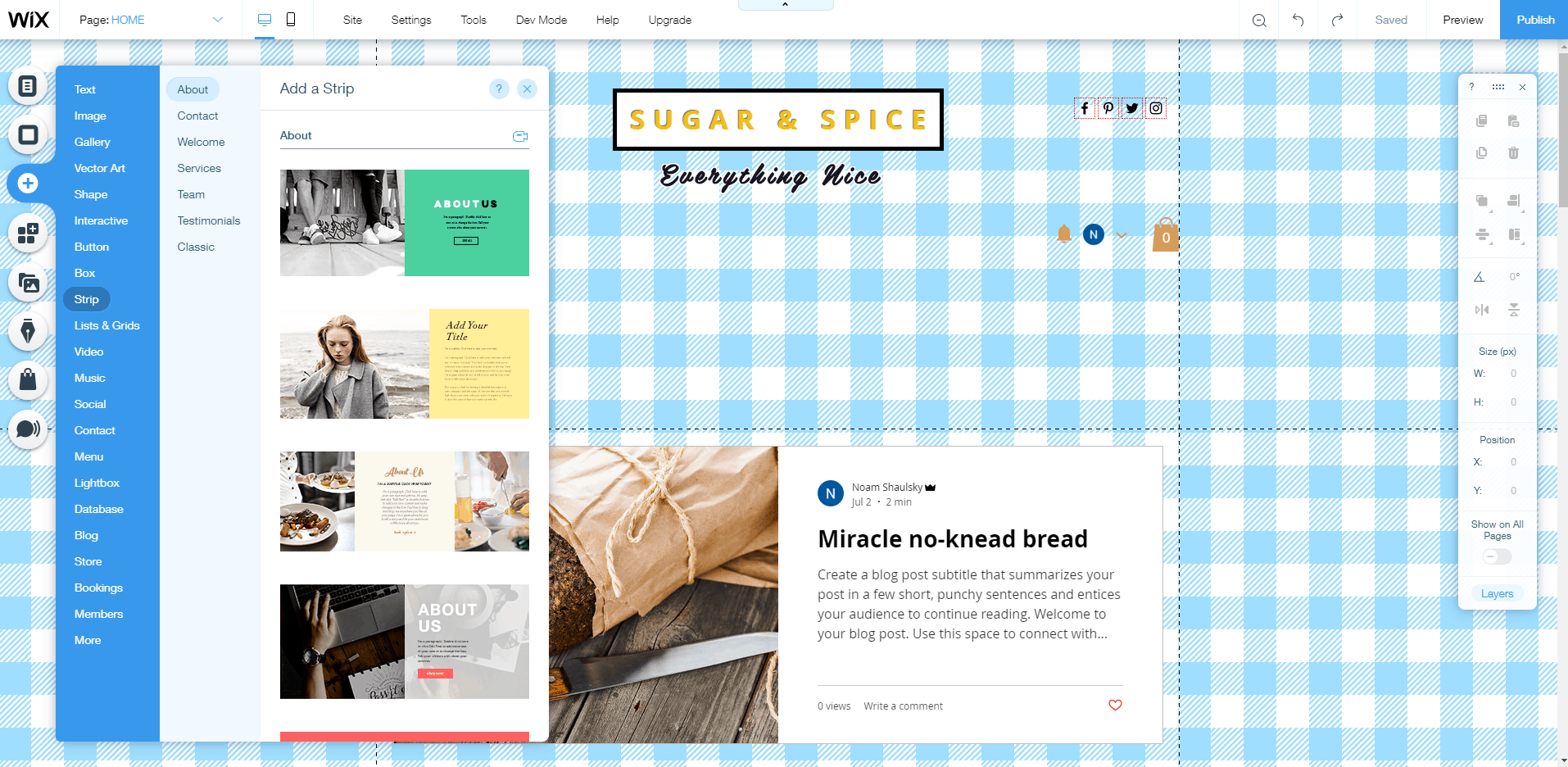 Most of you know about Wix's free plan, but they offer several levels of paid service at very reasonable prices. If you're looking for cheap, their Connect Domain plan is about as affordable as they come, with pricing less than a lunch at McDonald's every month.
With their Connect Domain plan, you get full access to their drag-and-drop builder, templates, advanced design features and more. However, you have to connect your own domain, which means you will pay the one-time charge for the domain.
Most assume that the Combo plan is a better value since it comes with a free domain. While it does allow you to remove Wix ads and gives you a bit better bandwidth and storage, if you plan to upgrade, their best value is in their Unlimited plan.
With unlimited, you get 10GB of storage, unlimited bandwidth, a free domain for a year, and $300 in ad vouchers. Their website builder and form builder apps in the plan are worth $100. The added value of the ad vouchers and apps make the Unlimited plan about as cheap as the Connect Domain.
If you're looking to start a Wix e-commerce website, the Unlimited plan is the way to go. It offers a full range of e-commerce tools at about half the price of comparable websites.
Want to learn more about Wix? Read our expert review.
2. Weebly – Best value for online stores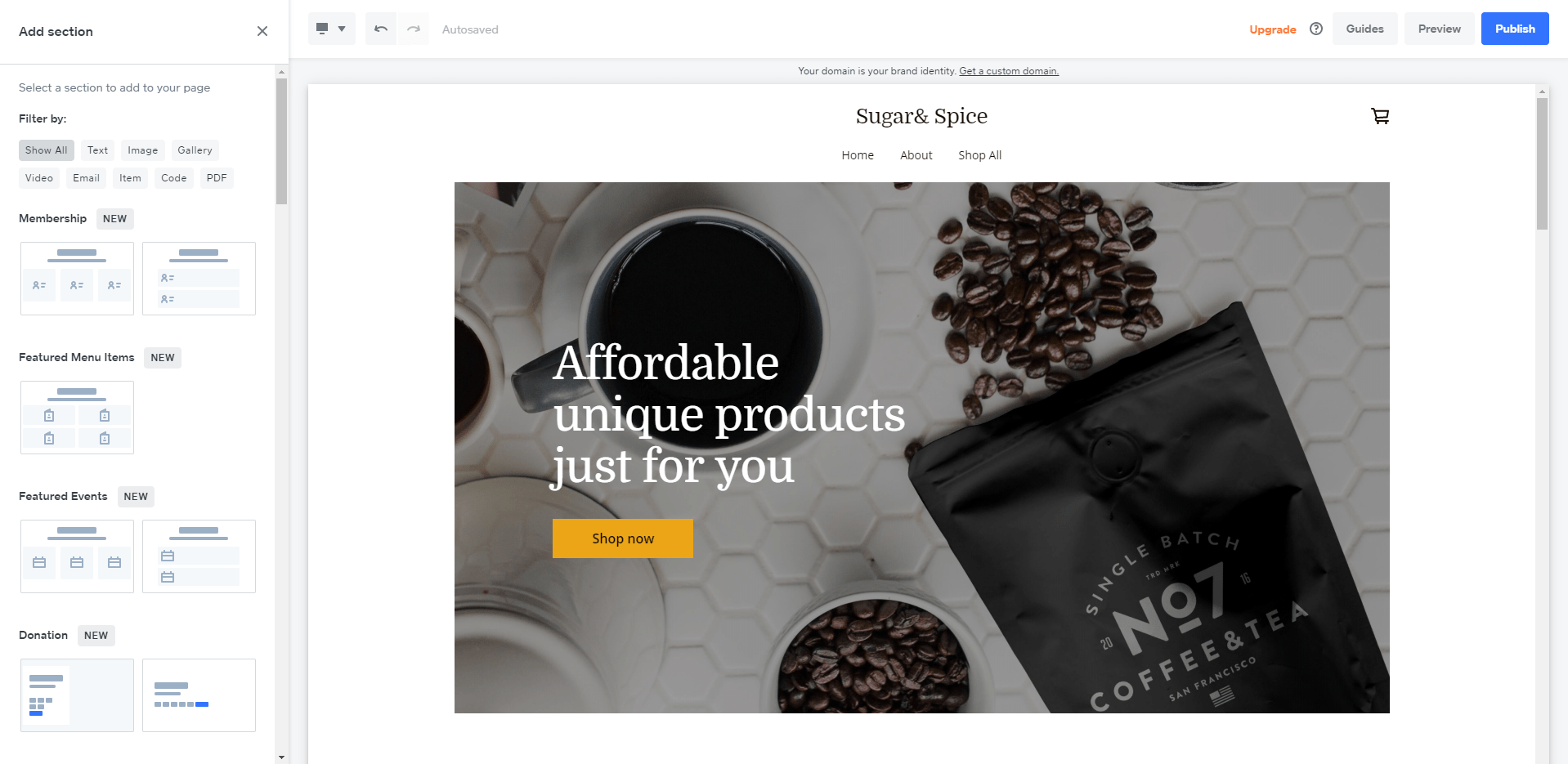 Weebly is more than capable of handling both business and e-commerce websites, but their strength lies in their e-commerce capabilities. Every paid plan comes with a free domain along with the ability to open an e-commerce store and use Weebly.com checkout tools. While most plans charge a transaction fee, it is lower than you'll find on most websites and frankly worth the convenience of having an all-in-one setup.
Whether you go with Weebly's Starter, Pro, or Business will depend on the type of website you're looking to build. For standard personal and business landing pages, the Starter plan is going to be your cheapest option. It comes with $100 in Google Ads credits along with unlimited storage, unlimited bandwidth, and awesome website design tools such as a drag-and-drop builder, numerous templates, and the ability to host video and audio on your website.
For E-commerce websites, Starter is a good option for limited product lines, as it hosts up to ten products. If you have a more extensive product line, you can upgrade to Pro for a 25 product line for about the cost of a movie ticket. Pro is also suitable for personal websites that require HD video or want features such as website search, password protection, and video backgrounds.
Compared with other services, Weebly's Business plan is still remarkably cheap, and you get their full range of features, including the ability to offer unlimited products, offer digital goods, and the ability to offer coupons, tax calculators, and more to the customer. Best of all, the Business plan takes no commission from sales. That fact alone will make the Business plan cheaper for larger e-commerce stores.
Curious about Weebly? Read our in-depth review to learn more.
3. Squarespace – Best for professionals
Squarespace is one website where their best value is not the lowest-cost plan. Their personal plan is their lowest-cost plan, and while good, your best value is going to be with their Business plan, and here's why.
With business, you get the ability to host almost any type of personal or business website with the following Squarespace features:
Unlimited storage and bandwidth
Free domain with an annual payment
$100 in Google Ads credits
Fully integrated e-commerce store
Fully customizable websites through CSS and JavaScript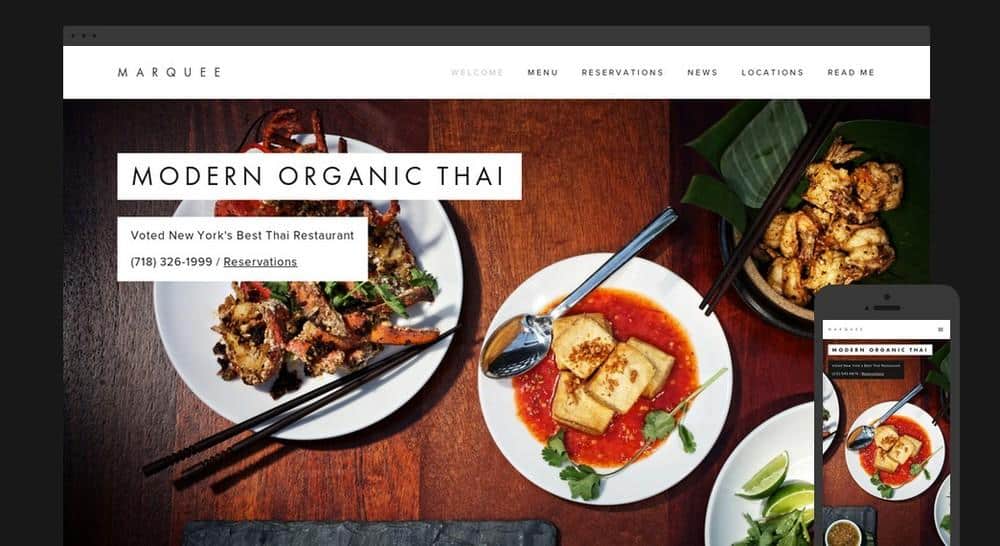 One of Squarespace's beautiful templates
Why this website is perfect for both personal and e-commerce is that you can sell unlimited products and accept donations with the Business plan for just a low 3% transaction fee. Note that the best value with Business, or any plan at Squarespace, is to purchase annually.
Learn more about Squarespace in our in-depth review.
4. Site123 – Best for basic websites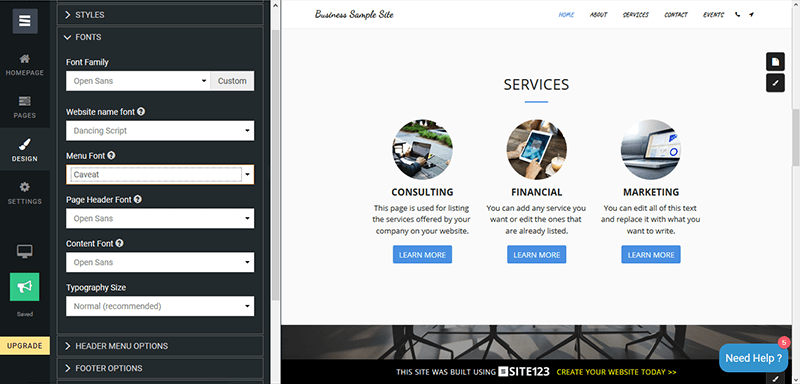 Site123 is one of the cheapest builders for standard websites. While their Basic plan doesn't offer unlimited access, you get 10GB of storage and 5GB of bandwidth, more than enough for most websites. You also get the following options:
Free domain
100 mailing list message monthly
E-commerce capabilities
Mobile-optimized site
Smaller e-commerce stores will benefit from the Site123 Basic plan, as you can sell up to ten products each month. For just a few bucks more each month, you can upgrade to a plan with 50 products. For many websites, the Basic and Advanced plans are going to offer the best value.
For larger businesses, Site 123's Professional and E-commerce plans offer excellent value as well, with the ability to host 500 or more products each month. You also get to offer your store in additional languages and get advanced E-commerce features you don't get on the other plans, such as abandoned cart recovery tools and more.
Find out more about Site123 in our expert review.
5. SimpleSite – Best for media-heavy sites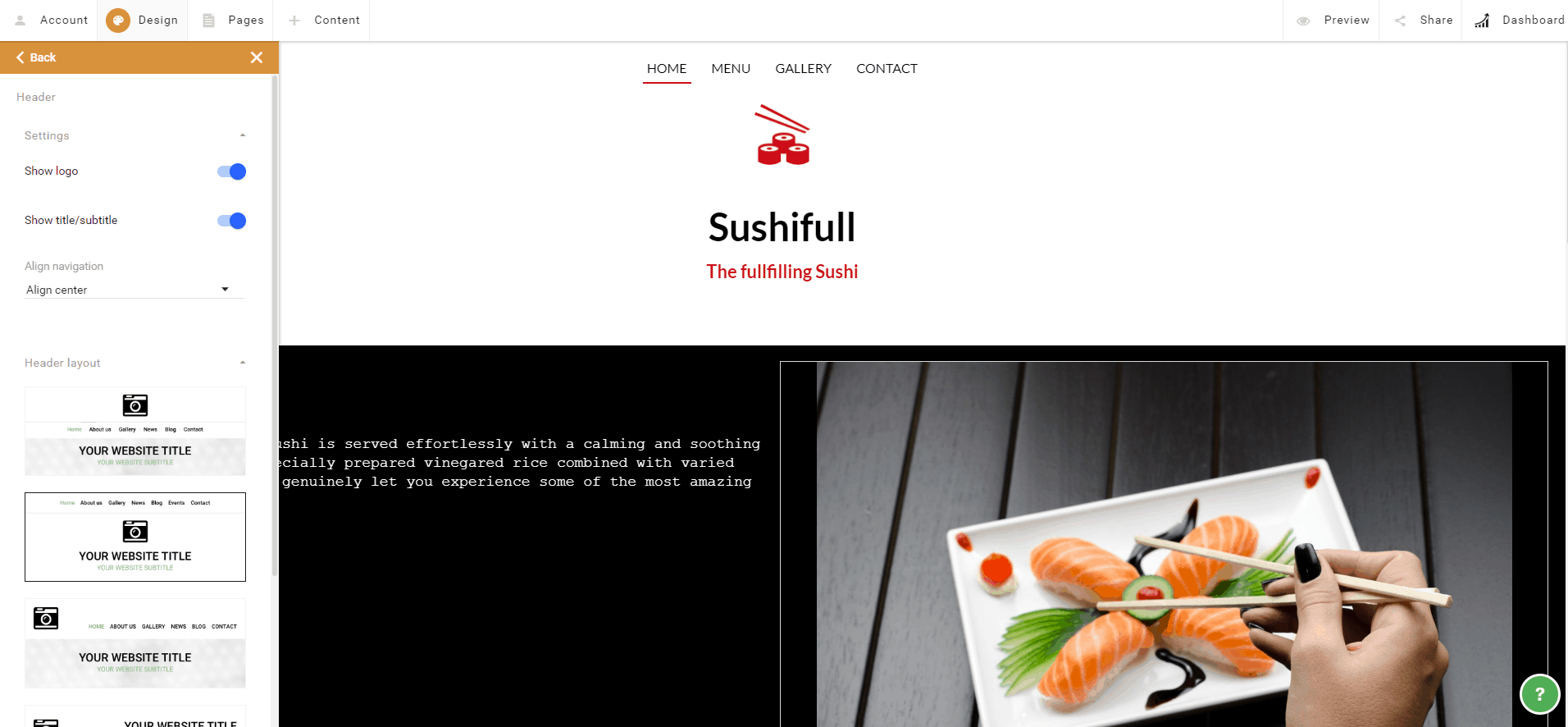 What makes SimpleSite an option for a cheap website is their available features. Their Pro plan appears to be a bit pricier than some of the bottom-tier plans on other websites, but you get all of the following features:
Free domain name
Unlimited webpages
Unlimited images
Unlimited video minutes
Five email addresses
Host up to five products
If you need a more robust store, SimpleSite's e-commerce plan is still cheaper than similar plans on other websites. You get all of the same features as Pro, but with the ability to offer unlimited products. What makes this SimpleSite option cheaper than other e-commerce plans? No commissions on sales. The saving there will more than make up for the difference in price.
To learn more about SimpleSite, read our in-depth review.
A Cheap Website Means Getting More For Less
When looking for a cheap website builder, it's all about maximizing your value. If you know what features you need for your website, you need to seek out the website builder that will give you the options you need for the least amount possible.
Remember to shop around and check multiple builders. Look over their features, especially those that are most relevant to your website. Also, consider whether the plans will allow for growth and what costs you may incur when upgrading.
Furthermore, you need to consider the long-term when purchasing your plan. For example, a plan costing you $20 per month with no transaction fees on sales will save you more money in the long term over the $10 per month plan with 3% transaction fees.
The business world is all about doing more for less, and you need to adopt the same attitude when hunting for a cheap website builder. A cheap website doesn't mean getting less, but rather doing more with less to build the best website for your money.