Free web hosting sounds too good to be true – and that's because it usually is
. Running a web hosting service comes at a price, and you can be sure that the companies offering free hosting aren't doing so out of the goodness of their hearts! A provider of free hosting is often looking to use your site to generate revenue via forced advertising. Or to sell you endless add-ons until you finally get so frustrated that you give in to a paid option. The quality of the service is often of little concern to free hosting providers, as well. And in the worst cases, the whole "free web hosting" offer is just a scam to get your data.
That's why I'd recommend choosing an "almost-free" option instead
– paid hosting where the prices are so low that it will suit the tightest of budgets, such as Hostinger's low-cost plans. You'll get
much
better hosting quality if you pay even just a couple of dollars per month. Or, if you don't need WordPress,
you can try Wix's free web builder plan
for the quickest, easiest, and least expensive way to get a site up and running. Or, read on to find out which host is the right one for your needs.
Short on Time? These Are the Best Web Hosts for Free Web Hosting in 2023
Wix

– Easy drag-and-drop site builder with free hosting included

Hostinger (Almost Free)

– Impressive performance for low prices

000webhost – Forever free, ad-free plans with decent specs
What We Look For in the Best Free Web Hosting Solutions
When we put free web hosting solutions to the test, this is what we look for:
Trustworthiness.

Searching for a free web host can feel a bit like the wild west – there are lots of options, but many are just looking to scam you. I've personally tested the free hosts below so you can rest assured that it is a genuine hosting service.

Enough storage and bandwidth for a simple website. You need to know that you have enough storage space, and that your website isn't going to suffer downtime due to insufficient bandwidth.
Installation of WordPress and other CMS. Basic website builders are nice for some purposes, but your site may need more. Your free web host needs to offer easy installation of more advanced applications, WordPress in particular.
Easy-to-manage control panels. You want a hosting solution that makes it easy to manage your files and other aspects of your web hosting space, using a control panel such as cPanel.
Freebies.

Extras like a website builder, website templates, email hosting, stock imagery, and more make setting up your website that much more cost-effective and easy. Many of the selected hosts provide these extras at no additional cost.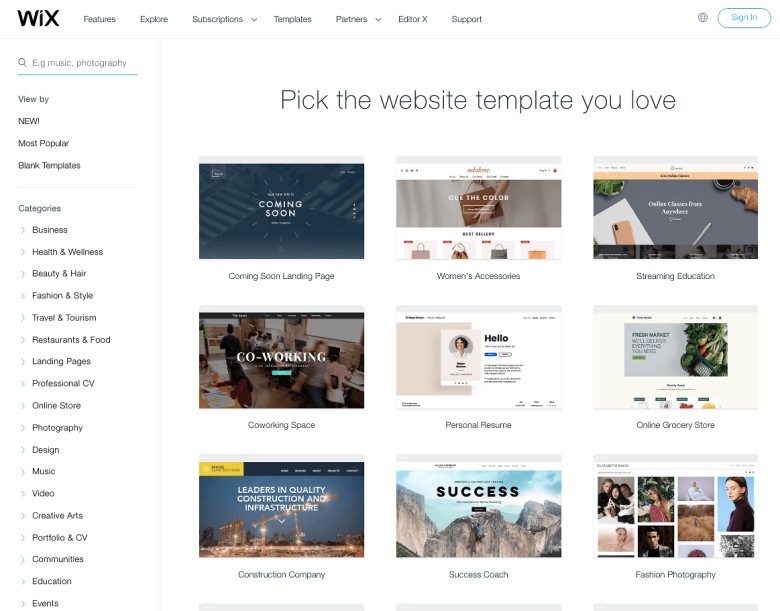 Wix is our top-ranked website builder, and for good reason.
It offers over 900 website templates to choose from – all of which are fully customizable
. You can create a professional-looking website quickly with simple drag-and-drop editing, and no coding skills.
In addition, Wix provides free web hosting alongside the builder itself.
In this case, the Wix forever-free plan is well worth mentioning,
though it isn't without some significant downsides. You won't be able to connect a custom domain name, ads will be forced onto your site, and storage and bandwidth will be heavily limited. You also won't be able to set up online payments.
Upgrading to a premium Wix plan nets you a much better deal
. The affordable, ad-free Combo plan offers upgraded resource limits and a free domain name for a year. If you take your site seriously, this is your best bet. There is also a Connect Domain, which allows you to add your custom domain, but still shows Wix ads.
Features
Free placement of site elements

– Other site builders tend to restrict your creativity regarding setting guidelines and grids. However, Wix allows you to place text, images, and other elements wherever you wish, so that you can create a truly unique site.

Wix App Market

– There are 500+ (and growing) apps available in the Wix App Market, which lets you expand the functionality of your site easily. Some of which are also free to install and use, like Wix Chat, and Google AdSense. With paid and free apps, you can add ecommerce storefronts,  marketing tools, and various other types of social media widgets – and more..

Easy SEO

– The Wix SEO Wiz shows you how to optimize your site for search engines. It generates a simple checklist for you to follow, ensuring your site is desirable to Google searches. Plus, there are more SEO-optimization Wix apps you can add to get the task done.

Wix Artificial Design Intelligence (ADI)

– Wix ADI is a free feature that offers an even easier way to create a site. By just answering a few questions about the type of site you're looking to make, what features it needs, and so on, Wix will automatically generate a functional site for you in minutes. One which you can then leave as is or fine-tune further.
Check out our expert Wix review to learn more. 
| | |
| --- | --- |
| Free SSL Certificate? | ✔ |
| Trial or Money-Back Guarantee For Paid Plans | 14-day money-back guarantee |
| Support | 24/7 ticket and callback support in all plans, priority support available |
| Starting Price | Free |

Before going with a free web host, you should at least consider Hostinger's incredibly cheap hosting plans
. Starting at just

$

1.99
per month, you get a fully-fledged hosting experience, complete with an easy-to-use control panel, 24/7 live chat support, and automatic weekly backups. 
Hostinger also provides top-notch performance
. In our tests, it served web content faster than many other budget-friendly hosts. It was far more reliable than most – we recorded barely any instances of downtime in two months. This kind of speed and reliability is
far
better than anything a free host could provide – and outclasses most budget hosts as well.
Of course, Hostinger isn't perfect. Its support agents aren't always willing to go the extra mile with more complex queries, instead sending links to online documentation. However, this issue is a relatively minor one given that many free hosting providers lack support entirely.
A free domain name is included with some hosting plans from Hostinger
Features
Optimized WordPress platform

– Hostinger uses the LiteSpeed web server, which provides a nice speed boost. It's particularly good for WordPress sites – and it works with the LiteSpeed cache plugin to optimize your content for maximum performance.

Robust security

– Unlike many free providers, Hostinger takes your security seriously. You'll be protected from DDoS and other attacks by a combination of firewalls and anti-malware solutions, such as  BitNinja, Monarx, Cloudflare, and Imunify360.

Great-value advanced plans

– Hostinger's Premium shared hosting plan only costs a few dollars extra, yet offers a free domain name for a year and up to 100 email addresses and subdomains. So it's an even better deal than the entry-level Single plan.

Extensive knowledge base

– While Hostinger's support can be slow to respond, it does offer a very detailed knowledge base filled with simple tutorials and guides. Even complete beginners should have no trouble following along.
Read our Hostinger review for all the details.
Free SSL Certificate?

✔

Trial or Money-Back Guarantee For Paid Plans

30-day money-back guarantee

Support

24/7 live chat and ticket support

Starting Price

$

1.99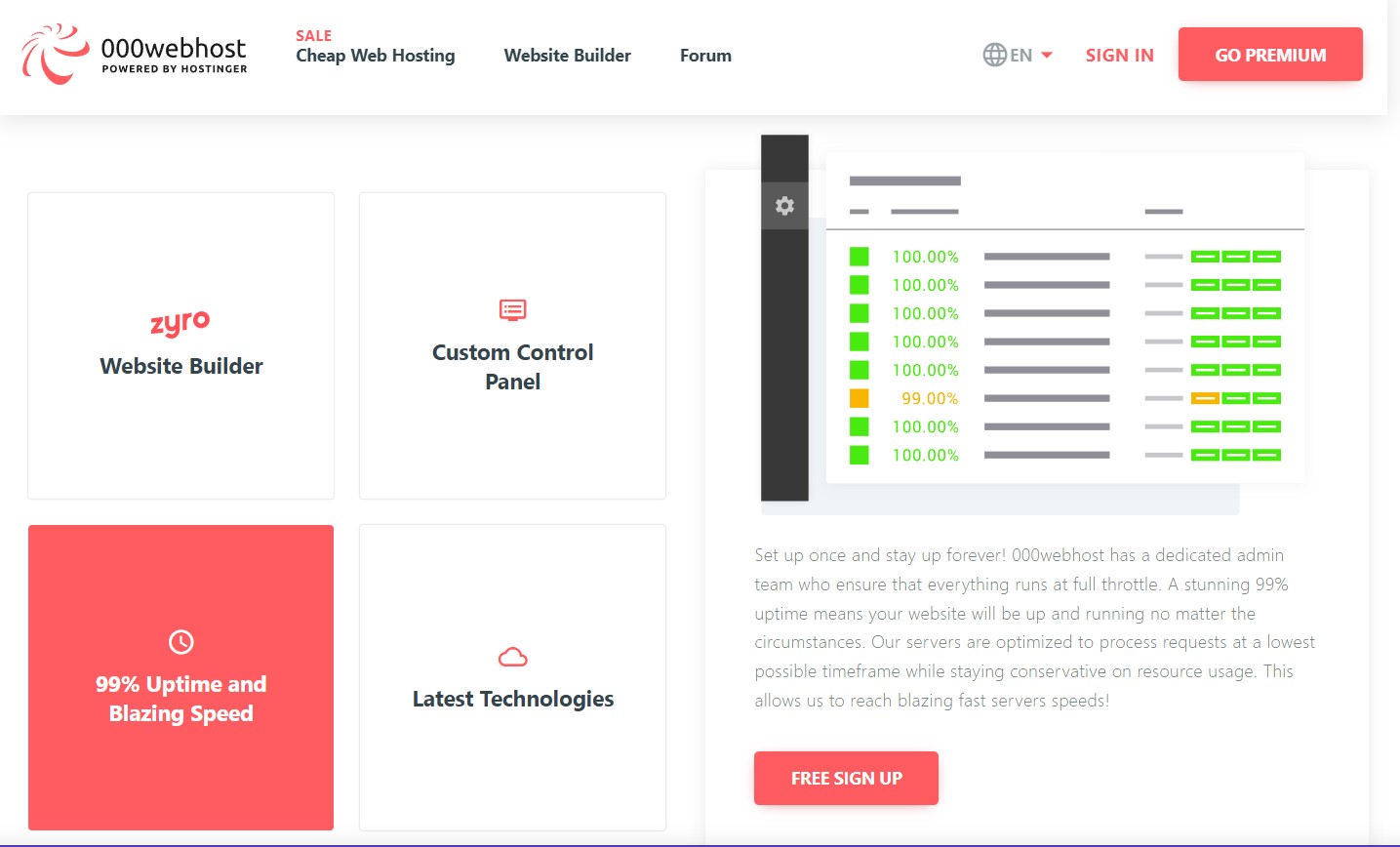 000webhost is Hostinger's free hosting service.
Expect decent specs with its forever-free plan
, including 300MB SSD storage, 3 GB bandwidth, and a 99% uptime guarantee
. No, you don't get a free domain name, email account, premium tech support, or the LiteSpeed web server as you would with Hostinger's entry-level plan. However, for a starter or test website – which is what I imagine you're planning on hosting – the 000webhost free plan does nicely.
You can also upgrade to better specs later on
by signing up for a paid plan if need be. Expect similar offerings to Hostinger's low-cost plans as far as both pricing and specs go – mainly because the paid plans advertised are from Hostinger.
Features
Zyro website builder – All 000webhost plans, including the free plan, come with access to this easy-to-use website builder. On average, it takes around an hour to create and publish a basic website if you start with one of its handy templates.
Custom control panel – While some free hosts offer a control panel at a price, you need not worry about that with 000webhost. Its free, in-house, custom control panel makes it easy to manage your account and your site.
Developer support – PHP, MySQL, Curl, GD2, Zend, XML, fopen(), PHP Sockets, Ioncube Loader, .htaccess, and more are all supported with no restrictions – whether you're on a free or paid plan.
WordPress auto-installer – Want to create your website on WordPress instead? Start building in minutes – 000webhost plans support WP, including providing a handy auto-installer for the platform.
Find out more about 000webhost in our full review.
Free SSL Certificate?

✘

Trial or Money-Back Guarantee for Paid Plans
30-day money-back guarantee
Support
Only with paid plans
Starting Price

$

0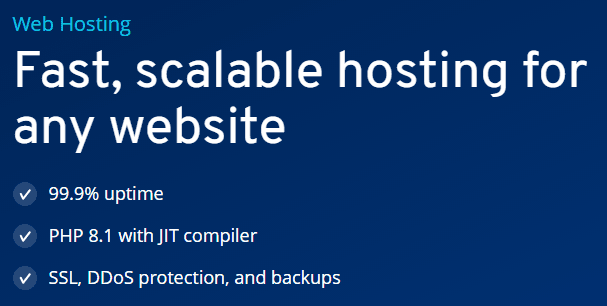 1&1 IONOS is an interesting one, focusing heavily on low initial prices and flexible resources
. And I mean
really
low prices – the IONOS Plus plan
 is just

$

1.00
 per month if you commit for a year.
All paid IONOS hosting plans also grant you ad-free hosting, a free wildcard SSL certificate, and a 30-day money-back guarantee
. Your site is protected via daily automatic backups and replication across multiple data centers, keeping your content safe.
So, for such a small fee, you get access to all these premium features that would never be possible with a free host. What's the catch? Well, IONOS' great prices are just for the first year of hosting – upon renewal, fees rise sharply. All of its plans actually end up being more expensive than Hostinger in the longer term.
A free domain name is included with some hosting plans from IONOS
Features
Scalable performance

– With most providers, if you want to increase your site's loading speed, you'll need to upgrade to a different hosting plan. IONOS allows you to upgrade your performance for a small extra fee so that you can avoid paying for extra features and resources you don't need.

Free domain name

– Even the cheapest IONOS plan comes with a free domain name for a year. You'll have to pay full price when the first year is up, though this is only a small annual fee.

Dedicated personal adviser

– All customers are assigned a dedicated support agent, who will be your primary point of contact for support. They will be happy to give advice for all things web hosting, which can be very helpful for a beginner.

Manage your hosting on the go

– IONOS offers a free mobile app that allows you to manage your website(s) wherever you may be. It's responsive and easy to use. You can even access the MyWebsite builder via the app to edit your website design.
Take a look at our comprehensive IONOS review to learn more.
Free SSL Certificate?

✔

Trial or Money-Back Guarantee For Paid Plans

30-day money-back guarantee

Support

24/7 live chat and phone support

Starting Price

$

1.00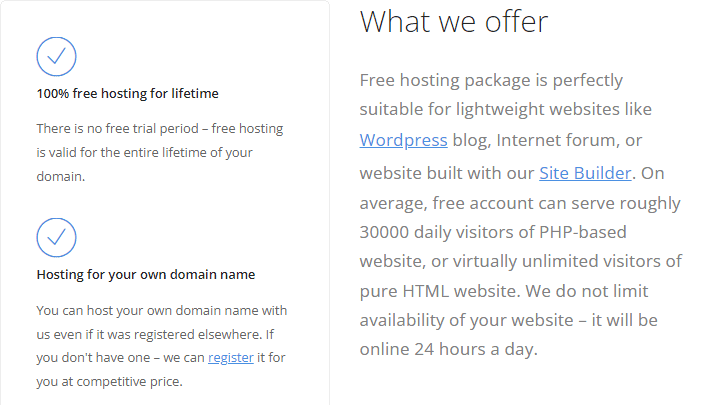 FreeHosting's relatively high resource limits stand out.
Unmetered bandwidth and 10GB storage is several times better than what you're going to get with many other free hosts. 
Unlike many free web hosting providers, FreeHosting doesn't give you a subdomain (e.g. yourusername.freehosting.com)
. This has advantages and disadvantages. Your website will look more professional with your own domain name, but then again, domain names do cost money.
Unless you already have a domain name hosted elsewhere, you'll have no choice but to pay a fee to get started. You'll likely get better value for money if you pay for a budget entry-level plan from Hostinger or IONOS that includes a free domain name, but if you already have a domain name registered somewhere, you can simply connect it to your Freehosting website.
Features
cPanel

– The popular cPanel is included with the free plan, allowing you to modify your hosting space settings. Access also includes the Softaculous app installer, allowing easy installation of over 400+ apps.

Apache/PHP management

– FreeHosting comes with all PHP functions enabled. You may also configure Apache to meet your own needs.

Premium features available

– FreeHosting offers you the opportunity to acquire premium features through one-time fees. These features encompass SSH access, subdomains, SSL certificates, and more. Additionally, the free plan ensures a completely ad-free experience.

Free email account

– You get a single

[email protected]

email address included with your plan – with the option to purchase more addresses as and when you need them.
You can see the results of our performance tests in our full FreeHosting review
.
| | |
| --- | --- |
| Free SSL Certificate? | ✘ |
| Trial or Money-Back Guarantee For Paid Plans | 30-day money-back guarantee |
| Support | Tickets with no guarantee of a response, and a paid hands-on support option |
| Starting Price | Free |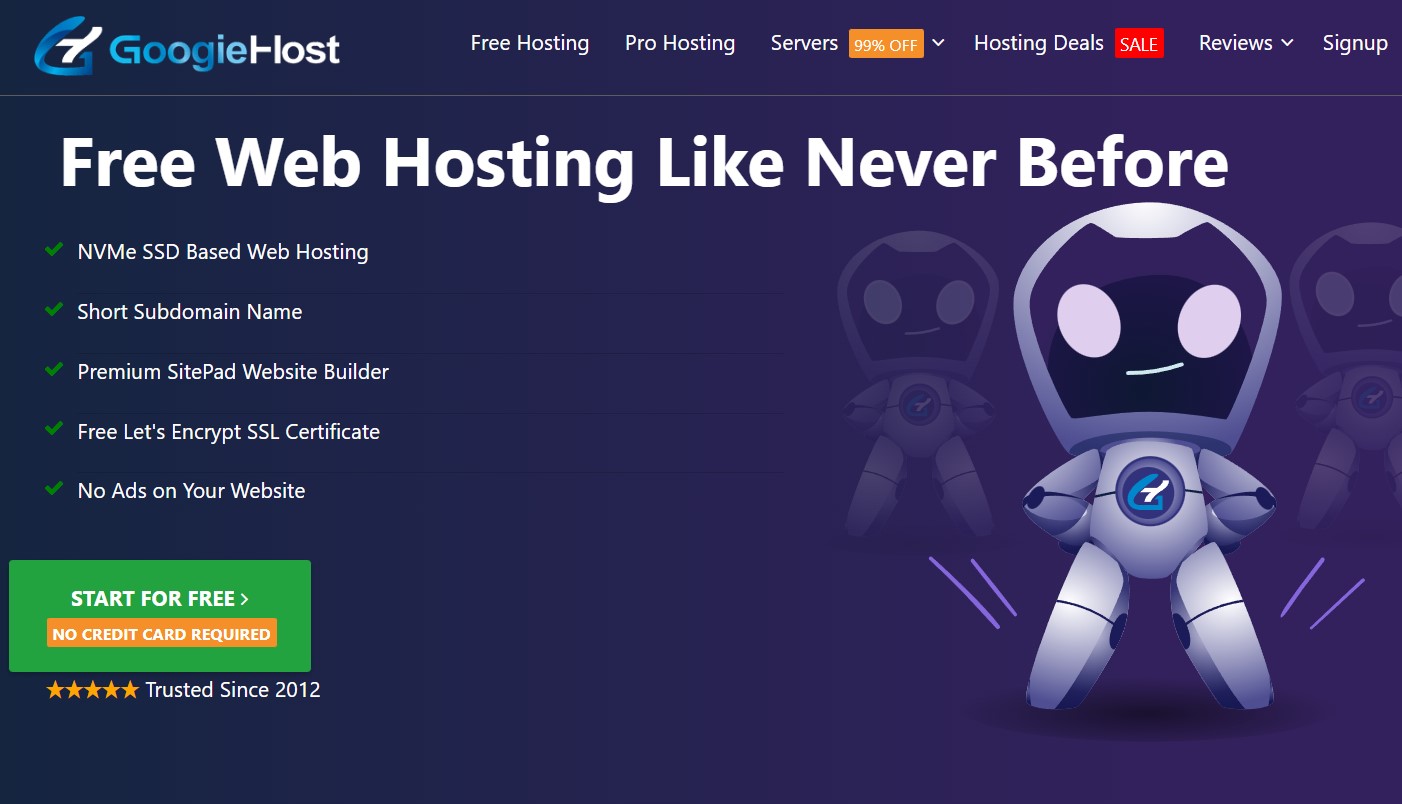 If you're looking for a free shared web hosting solution that can deliver decent performance,
GoogieHost offers a decent
setup. Of course, you can't expect its hosting to compare to paid solutions like Hostinger, but GoogieHost does manage to outperform most free hosts. GoogieHost utilizes subdomains, similar to many other free hosts. Nonetheless, if you have your own domain name, you can link it to your GoogieHost account. This plan is devoid of ads, provides malware protection, and grants access to the SitePad website builder. Because you can only host a single free website, GoogieHost performs checks to ensure you're not trying to cheat the system, so there's often a delay before your free account is approved. If it thinks you have multiple accounts, you'll be banned from the platform – and you'll lose your website.
Features
LiteSpeed web servers

– Like Hostinger, GoogieHost uses LiteSpeed web servers for better performance. Doing so allows WordPress sites to take advantage of the speed-boosting LiteSpeed Cache plugin.

NVMe SSD storage – GoogieHost offers 10 GB of NVMe SSD storage, which provides better performance than both regular SSDs and HDD drives.
Free SSL certificate

– You'll get a free SSL certificate to secure your site. Your visitors' data will be safe and search engines will recognize your site as trustworthy, giving your search rankings a slight boost.

Cloudflare CDN

– The free plan also comes with access to Cloudflare's content delivery network (CDN). This helps your site load faster for international visitors, while also offering some protection against DDoS attacks.
Read our full GoogieHost review to discover more pros and cons.
| | |
| --- | --- |
| Free SSL Certificate? | ✔ |
| Trial or Money-Back Guarantee For Paid Plans | No paid plans |
| Support | 24/7 email, ticket, phone, and community forum support – in English and Hindi |
| Starting Price | Free |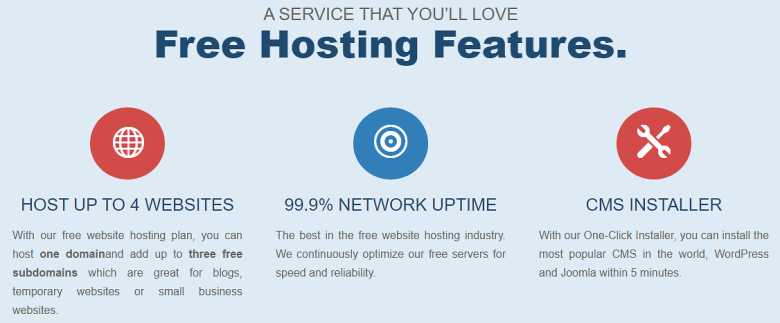 AwardSpace allows you to run a total of four websites
on a single free account, but three of these can only be subdomains. This gives you the option to host subsections of – or companions to – your main website.
You'll also benefit from automatic firewall protection
that keeps your website secure from malicious attacks. While this is nice, AwardSpace's free plan lacks a critical security attribute – an SSL certificate is only included with paid plans.
With AwardSpace, you're also restricted to just two CMS options – WordPress and Joomla, which is a huge limitation. Considering the other free web hosting solutions in our showcase, we feel this provider could do better. That said, you do get access to its in-house Zacky Website Builder for free – both on free and paid plans. With it, you can build your ad-free website for nothing.
Features
Instant account activation

– AwardSpace offers an easy sign-up process. With a few clicks, your account will be activated, and you'll then be able to build your site. 

You can also join up faster using your Facebook or Google account.

50 Gbit/s Network

– Despite a rather low 5GB monthly bandwidth limit, you'll get the same 50 Gbit/s network uplink as paid customers. This can deliver better network performance than most other free hosts.

Easy-to-use control panel

– If cPanel seems a little complex to you, AwardSpace offers its custom control panel, which you might find more user-friendly. This panel includes a customizable dashboard, allowing you to conveniently pin your frequently used functions for quick access.

Spam and malware protection

– You'll get a single email account connected to your domain with forever-free virus and spam protection.
Check out our expert AwardSpace review for more information.
| | |
| --- | --- |
| Free SSL Certificate? | ✘ |
| Trial or Money-Back Guarantee For Paid Plans | 30-day money-back guarantee |
| Support | 24/7 ticket support |
| Starting Price | Free |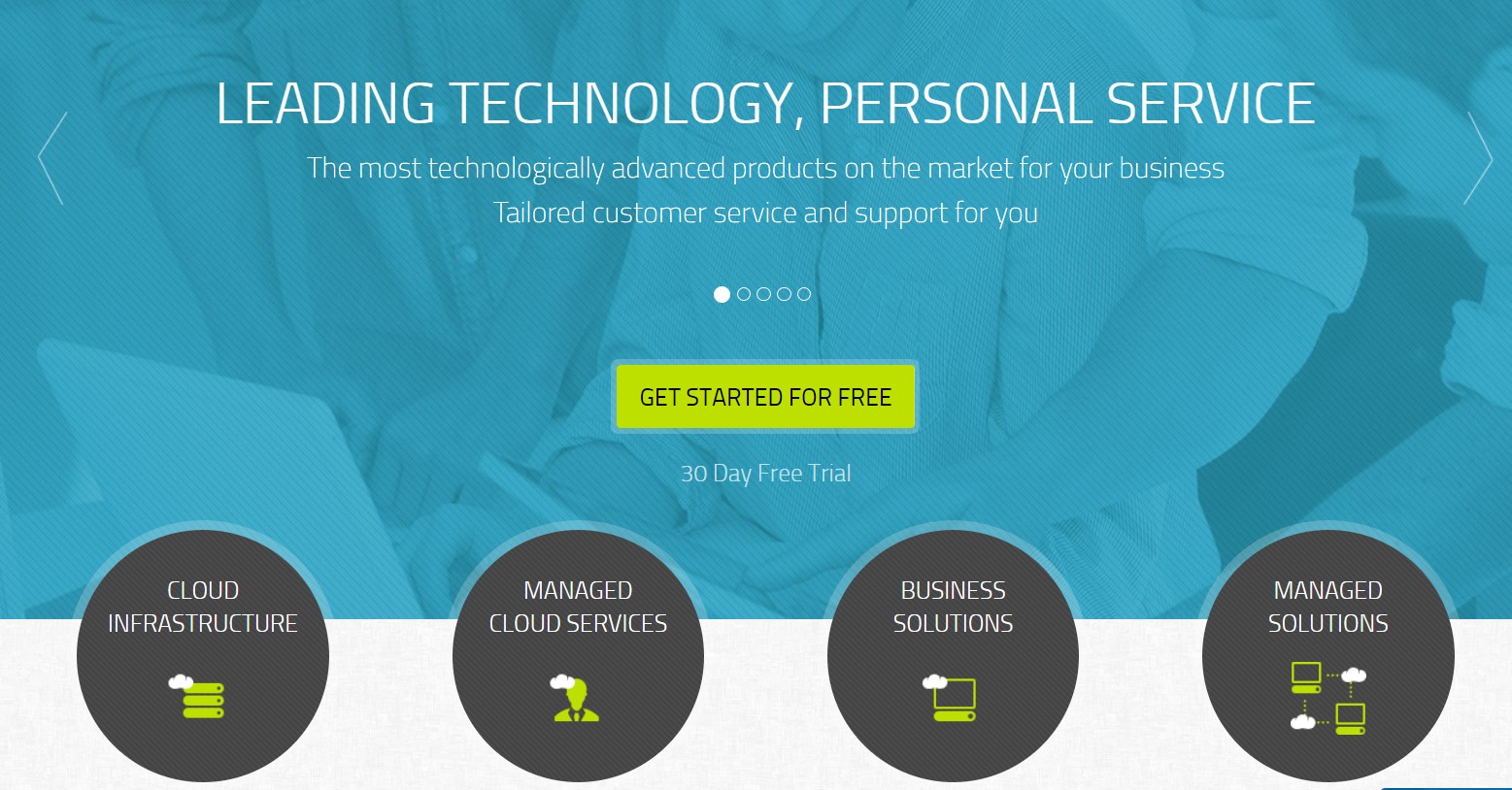 Not sure if free or almost-free budget hosting will cut it for the project you have in mind? A free trial may be more fitting, allowing you to try out a more powerful plan without paying up front.
As far as free trials go, Kamatera is one of the top options available.
Try out one of its cloud VPS hosting plans for free for up to 30 days to see if you like it.
With both cloud and VPS hosting plans starting at 5 TB bandwidth and 20 GB SSD storage, high-traffic websites are accommodated
. The host also offers a wide range of services, such as managed hosting, daily back-ups, and application hosting. However, when you sign up with Kamatera, you won't have access to a
free website builder
, templates, or preinstalled software for server operation. Setting up a server instance will require sysadmin-level knowledge, or alternatively, you can opt to pay for managed support.
Features
Global servers – Choose from servers located around the USA and Europe and in Israel, Canada, and Hong Kong.
Ultra-customizable plans – With Kamatera, you can select exactly the specs you need, from OS to storage space. Options range from 20-16,000 GB of storage, 1-524 GB of RAM, and 1-4 public IPs.
99.95% uptime guarantee – Kamatera promises to do its best to keep your website up and running. If not, it will refund you for any issues.
Advanced security features – Keep your website safe from attacks with DDoS protection, anti-virus, and cloud firewall – but again, you need to know how to configure and maintain a virtual server, and many of these services incur extra charges.
Read our detailed Kamatera review to find out more
.
Free SSL Certificate?

✔

Trial or Money-Back Guarantee for Paid Plans
30-day free trial
Support
24/7 – live chat, email, and phone
Starting Price

$

4.00
Free Hosting Has Its Uses, but Beware the Limitations
While decent free web hosting options do exist, for just a small fee you can get much better service
. Free hosts can work for personal projects or prototypes, but if you're looking to serve an audience reliably, I'd recommend going with a quality budget host.
Still not sure? Here's my two cents:
If you really need a free solution, I'd recommend Wix. It's one of the best site builders on the market today, being both easy to use and flexible enough that you can create something unique. The forever-free plan comes with limitations, but you can easily upgrade to a paid solution as you grow.
For the cheapest long-term solution, I'd choose Hostinger. With prices that start lower than much of the competition, and remain low even after renewal, Hostinger is one of the most budget-friendly options out there. Best of all, it offers impressive performance on par with more expensive hosts.
If you're looking for a temporary free solution, go with 000webhost. Its free plan is more than satisfactory, and can be easily upgraded later on. You also get access to other free perks, including a custom control panel, website builder, and WordPress auto-installer.
Here's a handy comparison table to help you make up your mind:
Standout Feature
Bandwidth
Storage
Starting Price
Wix

900+ templates for the easy-to-use site builder

500 MB

500 MB SSD

Free
Hostinger

Low long-term prices, great performance

100 GB

50 GB SSD

$

1.99

000webhost

Forever-free hosting plan

3 GB

300 MB SSD

Free
IONOS

Huge discount for new customers, unlimited resources

Unlimited

Unlimited HDD

$

1.00

FreeHosting

More resources than most free hosts, some advanced config available

Unmetered

10 GB HDD

Free
GoogieHost

Better performance than most free hosts

100 GB

1 GB NVMe SSD

Free
AwardSpace

Host up to 4 websites

5 GB

1 GB HDD

Free
Kamatera

30-day free trial for premium plans

5 TB

20 GB

$

4.00
FAQ
Which is the best free web host?
I'd recommend Wix. Its forever-free plan allows you access to its large collection of templates and all site building and editing features – your only limits will be to storage and bandwidth. While you are forced to run ads, at least you can count on reliable performance, which is better than most free hosting solutions. Read more about Wix in my detailed overview above. That said, if you're serious about your website, free hosting probably won't do – the last thing you want is a site that's down all the time or takes forever to load. These days, Hostinger's plans are starting at

$

1.99

per month, so there's really no need to compromise on low-quality hosting.
Is free hosting safe?
Some free hosts offer very basic security features, but in most cases, you'll have to upgrade to a paid plan just to get an SSL certificate. If you're planning on having any sensitive data on your site, free hosting isn't your best bet. Hostinger offers a combination of robust security solutions, including a free SSL certificate, while remaining incredibly cheap – you can learn more in my review above.
Should I pay for web hosting?
While you can get basic web hosting for free, free hosts really can't compare to what you'd get from a paid hosting service. A paid hosting plan will give you much better performance and reliability, and you won't have to deal with constant downtime or pesky ads on your site. You can also connect your own domain name instead of settling for an awkward subdomain (many web hosts will even throw in a free domain name for your first year). To get started, check out Hostinger's best almost-free hosting services.
Does it matter where you host your website?
Yes. With a bad hosting provider, your website may be plagued with slow loading times, a lack of proper security, and extensive downtime. It's really important to choose a web host with a discerning eye. If this is all new to you, I'd recommend checking out the beginner-friendly free web builder plan from Wix Each plan (both free and paid) includes access to its website builder – which happens to be one of the most user-friendly out there. You can even try it out for free before you sign up or create your site.