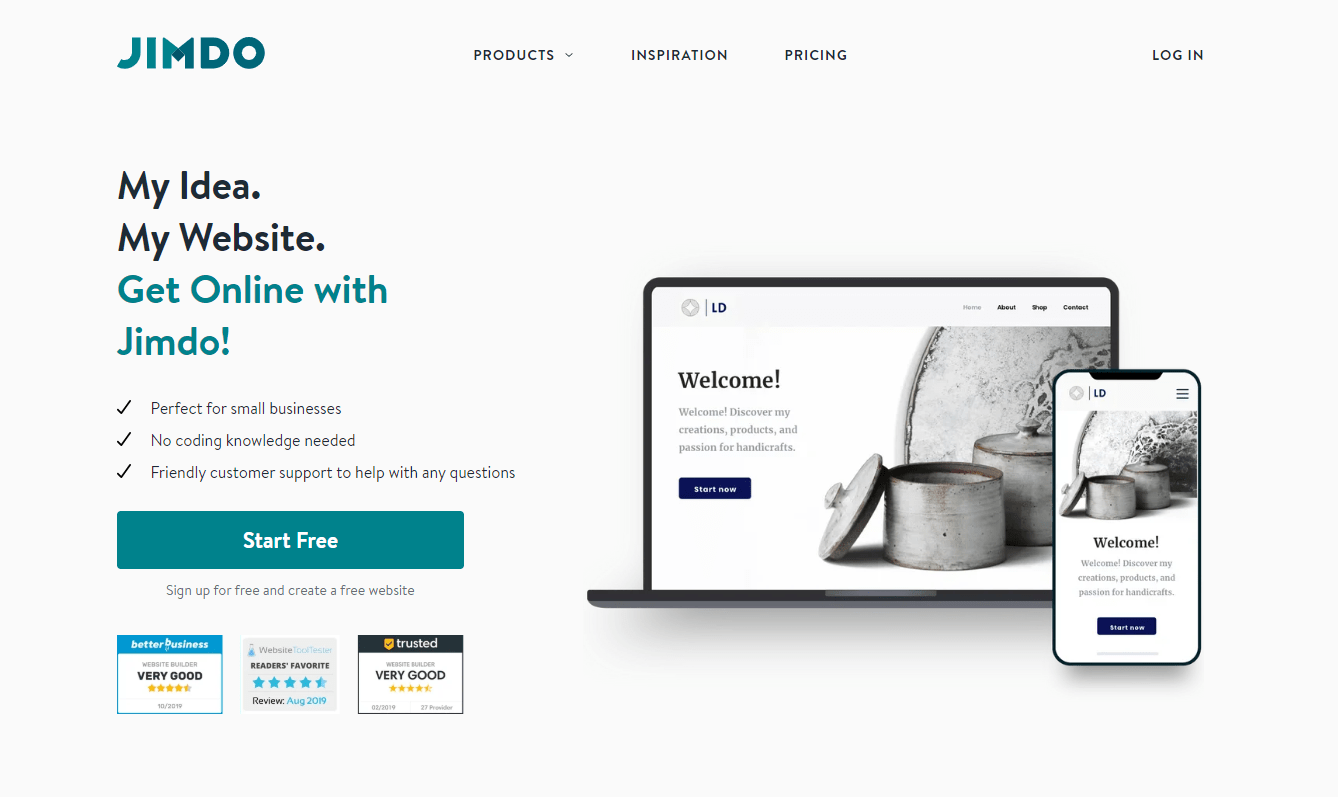 What Does a 3-Minute Website Look Like?
Jimdo is all about ease of use, but does it offer enough features for us to take it seriously?
German-based Jimdo is definitely an easy platform to work with. It requires no coding knowledge or technical experience, and it's so much fun to use, it doesn't even feel like work. Seriously, it's so easy, even my grandmother could get her first site online within three minutes.
But you are not my grandmother. Sure, you want a site builder that's easy to use, but you also want to make sure you're going to get a fully functional website that can do everything you need it to do, like you'd get with Wix or Squarespace. You want your site to look great, and you want to be able to customize it according to your specific needs.
You don't want to waste a lot of time on the platform only to discover it's overly simple or too restrictive, and you certainly don't want to invest a lot of money in the wrong solution.
I'm here to help! I signed up with Jimdo and built my own 3-minute website, but I didn't stop there. I checked the features, the templates, the plans, and the pricing, and now I have all the answers you're looking for. Read on to find out if Jimdo is the right site builder for you.