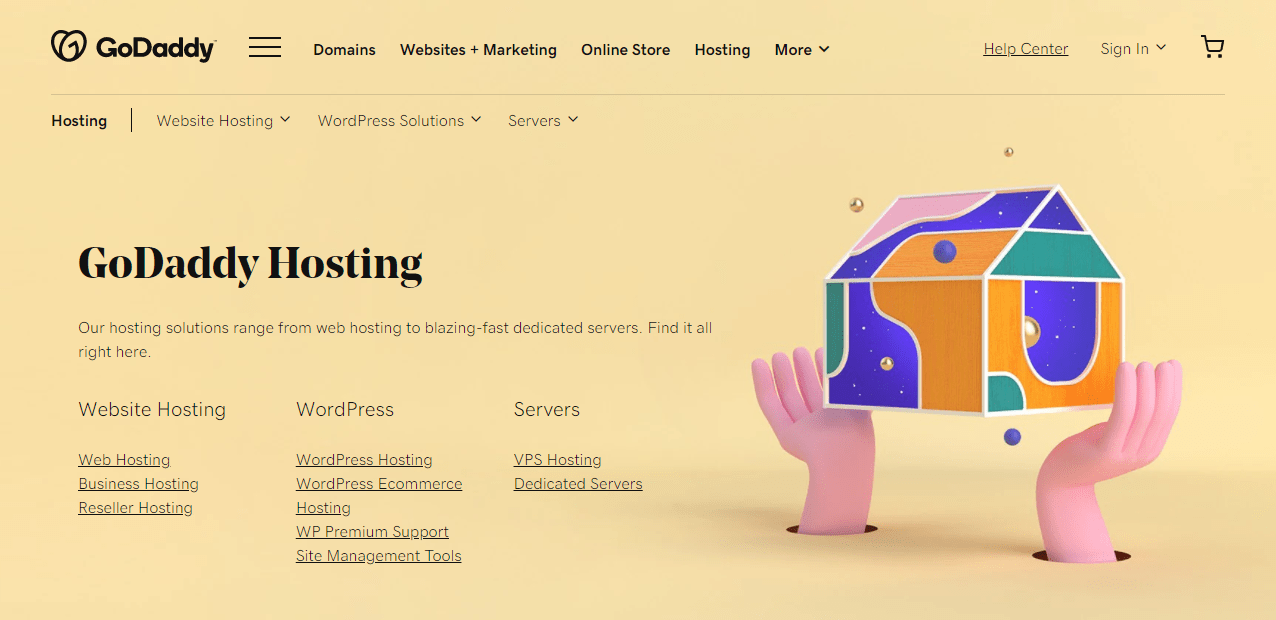 Hosting from the World's Most Famous Domain Company
If you've been around the internet for a while, you've probably heard of GoDaddy. It's the most well-recognized brand in domain name registration, even if that branding has changed some. Gone are the days of race car driver Danica Patrick on the home page. Now, GoDaddy wants to be your provider of all things website-related.
What's on offer from the hosting division? Regular shared hosting, reseller hosting, WordPress-specific plans, VPS hosting, and dedicated servers.
You'd think that with over 20 years of experience offering web services, GoDaddy would know exactly what it's doing. Well, branding isn't everything, so I ran a test website on GoDaddy – twice – for several months to find out just how badly… I mean, ahem… just how well it could perform. I did this as part of Website Planet's huge web hosting comparison project, where we tested all the big names in the industry.
Hostinger Coupon January 2021
Spoiler warning: I'm sorry, but GoDaddy's hosting is not great. It's really not great. I've written a couple thousand words about how it's not great, and if you're considering signing up for a GoDaddy hosting plan, you should read them – for the sake of your website and your wallet. You could say that I've come from the recent past to save your future.
But of course, you could also just save yourself some time and check out Hostinger's latest deals – this is the host that achieved the best performance scores in our testing, and its prices are pretty unbeatable.