Can Bluehost Still Make It in Today's Crowded Web Host Market?
With over 20 years in the website hosting business, Bluehost has definitely managed to make a name for itself.
Is it a good one? Depends on who you ask. While some celebrate it as reliable and easy to use, not everybody on the internet has been so kind.
The company's services are available in English and include shared, VPS, and dedicated hosting solutions. Sadly, despite powering over 2 million websites, Bluehost does not provide any information regarding the location of its data centers.
Wanting to check it out myself, I signed up to Bluehost's basic WordPress plan and took the service for a ride. I'm here to share with you everything I found, along with my honest opinion.
It's been quite the experience. I saw things with Bluehost that I've never encountered with any other web host. With any other company, actually. If you need hosting, I recommend staying far away from Bluehost and signing up with Hostinger.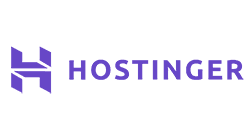 Save up to 75 % on your Hostinger plan!
Limited-time offer - Don't miss it!
7002 users used this coupon!
Now, If you research Bluehost online, you're going to see that many sites rank it very high. I suspect the reason for that has less to do with their honest opinion on Bluehost, and more with the generous affiliate programs that Bluehost offers. We're going to go a bit more in-depth, and see if it's really worth your money.
It's time to find out if Bluehost can provide your website with the speed, availability, features, and support it deserves. Ready? Let's go.