Let's get right to it — you need a website, and you don't want to build it from scratch. I'm here to convince you to build it with WordPress. I use WordPress myself, and have been using it for nearly a decade. I've built sites for myself and for clients, and I regularly write for websites that use WordPress as their blog engine.
But don't just take my word for it. WordPress is the single most popular content management system on the internet, and its popularity with users is only growing. There are, as the title indicates, ten very good reasons for this.
But before we dive in, we have to answer one question: Which version of WordPress are we talking about? There are two primary versions.
First, there's the version you'll find at WordPress.org. This is the official release you can download and use on your own web hosting, free of charge.
Second, there's com, where you can start a WordPress website with the free plan, though there are also paid plans with increased functionality. The advantage of this platform is that hosting, maintenance, and many other considerations are handled for you. You can just focus on setting up your site and writing the content.
WordPress.com is the platform I'm specifically discussing today. It's far simpler to use than the self-hosted option, but still quite complex and powerful compared to other website builders.
It also powers about one-third of the internet, according to current estimates, and is trusted by some of the world's largest brands. Here, you might recognize a few of them: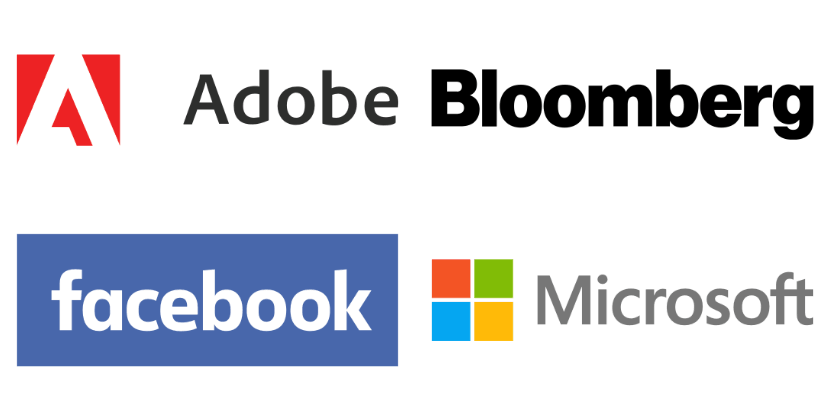 Adobe uses it for its blogs. Yeah, pretty much all of them.
Bloomberg uses it for Bloomberg Professional Services, the site where Bloomberg offers… well… its services.
Facebook uses it for its Newsroom site.
Microsoft uses it for its general news blog.
So why should you, specifically, use it?
Reason #1: It Has a Massive Community
WordPress is, at its core, open-source software. That means everyone has access to the base code, and a whole lot of people are contributing to its development. Beyond the developers, there's a huge community of fans marketing it, writing tutorials for it, discussing ways it can be improved, and generally just using it.
The future of any software lies with its community, and WordPress' community is rivaled by no one. And I do mean no one: not Squarespace, not Wix, and not Weebly. They have their fans, and they deserve them. But WordPress has an army by comparison, and that's going to matter in many of the points I list below.
Reason #2: It Has a Wealth of Support Options
If you're on a paid plan on WordPress.com, you get professional 24-hour support (five days a week, unless you're on the Business plan or higher). That's the most obvious way to make sure your site stays up and running. But even if you're on the free plan, you can find loads of tutorials, guides, and community support on the internet, in just about every language.
What's more, you can ask for help with WordPress on just about any technology-focused forum like Stack Exchange (which has a whole subsite dedicated to WordPress), and someone there will have experience with the platform.
See? I told you the community would be important. When you need help, it's out there.
Reason #3: It Has More Plugins than You Could Reasonably Count
Another thing the community has been up to is writing third-party plugins for WordPress. These plugins can do anything, from giving you a way to change the look of your website a little bit, to transforming it entirely.
WordPress might start out as a blog engine, but with plugins, you can turn your website into:
A community forum
A basic social media site
An online store
A podcast site
A wiki and/or knowledge base
A real estate listing site
Just about anything else you can imagine
You should note that to use plugins on WordPress.com, you must upgrade to at least the Business plan. It's worth it for that kind of power.
Reason #4: It Has More Themes Than You Could Reasonably Count
With WordPress, themes are powerful. Sure, themes can transform the look of your website, but they can also change the way it works. That's why when building a community forum on WordPress, for example, plugins are paired with specialized themes to make everything work.
And there are thousands upon thousands of themes available (including third-party themes), because anyone can make one. Of course, some are better than others. Some are free, and some are paid. On WordPress.com, the free plan gets you free themes; the premium plans get you access to more.
If you're paying for the Business plan, you can upload any theme you like, such as one you might buy from TemplateMonster. This also means that you can start out with a pre-made design for your site, but you can always hire someone to build you a custom design when you have the budget.)
No other site builder has anything like the theme diversity that WordPress has. When you count those third-party themes, even Wix, with its hundreds of templates, cannot compare.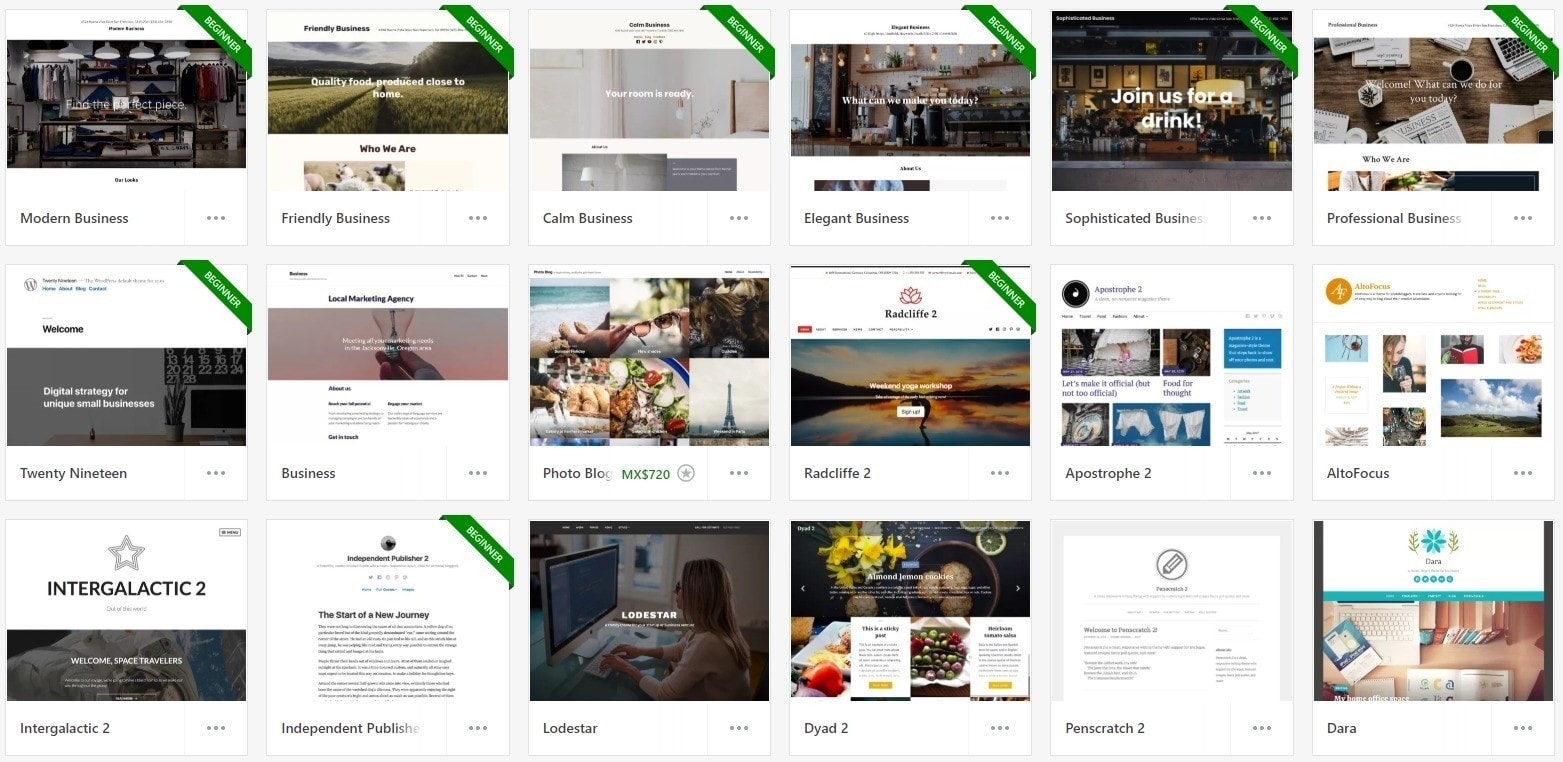 Reason #5: It's Complex, but the Complexity Is Handled for You
Here's where WordPress.com shines. See, the base version of WordPress is designed to give you pretty granular control over all aspects of your website. Some of that control is hidden from you, and restricted to developers — but it's there. That can be a pretty big obstacle, if you've never built a site before.
WordPress.com as a platform, however, is designed to be powerful, while still accessible to people who might not know everything about web design. They walk you through every step of setting up your site.
So do we, for that matter: If you need a little help getting your WordPress.com site started, I wrote a comprehensive tutorial to help you with the basics.
Reason #6: It's Very Good at Integrating With Other Software
WordPress is designed to be connected to other services when you need them. Most of this functionality is provided through plugins, but with those plugins, you can do a lot:
Embed Google Docs, or Dropbox Paper docs
Automatically Tweet links to your newest posts
Automatically generate posts with your latest YouTube videos
Send newsletters via a service like Constant Contact
Basically, if it's an existing service, someone has at least tried to integrate it with WordPress.
You can also, by default, embed posts from Twitter, Facebook, Reddit, YouTube, and lots of other sites into your WordPress content.
Reason #7: It's Pretty Secure, as These Things Go
Well, it's a computer program connected to the internet. This being the case, there's no such thing as "100% secure" because computers never do what we want… only what we tell them. The best you can do is keep improving.
Remember how I said WordPress is open-source, and anyone can access the base code? While that might sound like a flaw, what it really means is that thousands upon thousands of people have looked into that code, and reported every single bug and security hole they could find. The WordPress team is constantly releasing security fixes, and they're almost always on top of things.
Best of all, WordPress.com comes with built-in backup solutions. If anything ever happens on the service, the support team can easily get your website back up and running with an earlier version. At worst, you might have to re-post an update or two.
You can also use plugins to enhance your security.
Reason #8: It's SEO-Friendly
A website is successful only as long as people can find it. The good news is that, by default, WordPress sites are pretty easy for search engines to find, and quite machine-readable. You can always improve on that, of course, but search engine optimization is a whole other discipline that requires its own series of articles.
You should note that some badly built third-party WordPress themes can hinder your SEO. Thankfully, these aren't too common, but be careful where you get your themes.
Reason #9: It Leaves Room for Your Website to Grow
Because of WordPress' flexibility and extensibility — because of the fact that you can do almost anything with it — your site can grow exponentially without you having to switch platforms.
You can have multiple authors. You can use plugins to add features when you need them, and not before. You can change the design to fit a change in the direction of your website, almost at will. As previously mentioned, you can have a professional build you a whole new custom design.
Some other website builders provide similar room for growth, but not with this kind of potential. Bare-bones site builders like SimpleSite don't even have third-party apps or plugins, thus drastically limiting what you can do down the road.
Reason #10: It's Going to Be Around for a Long Time
As I mentioned, WordPress powers a third of the web. That fact alone gives the software considerable longevity. But even if, in a horrible the-universe-hates-us stroke of luck, every member of the WordPress team had to quit working, the project and software wouldn't die.
The community-based, open-source nature of WordPress means that even if the service shuts down, the software will still be out there. You can migrate to another service.
Some website builders are having a boom right now, but their closed-source business model means that when they're gone, so is your website, and migration is harder.
Now, I don't think the big names like Wix are going anywhere in a hurry, but it's something to think about.
So That's a Lot of Good Reasons…
So WordPress is perfect, right? Well… no. It's not. For all of its extensibility and potential, it started as, and remains, a blog engine at its heart. If you want to build a site by dragging and dropping things around a pretty page, well, it's not great. There are plugins for that, of course, but almost any of the other major website builders will do it better, faster, and easier.
WordPress excels at complexity, and publishing at scale. If you need a small brochure site to promote your business, and you need it today, then Wix or Weebly are better options. If you want a site that's somewhere in between Wix and WordPress on the complexity scale, Squarespace has you covered.
So if you need something dead simple and fast, go with another service. However, if you have a web strategy that requires building something big, something ambitious, WordPress is a great platform to choose. Also, it does really, really good blogs.
Still not sure if WordPress is the right choice for you? Click here to read our expert review.