With an online portfolio, the world's your stage, and anyone from anywhere across the globe can see you in your best light, presenting your best work. Not only does this open more exciting opportunities for you, but it also shows everyone how good you are at what you do.
Wix is a popular platform people use to build different kinds of websites, including online portfolios.
While Wix's user-friendly interface provides you with a way to quickly create your own portfolio website, its numerous customization options give you lots of creative freedom, too.
And you'll be showcasing your best work and presenting yourself in the best light, fast.
To help you begin in the right direction, review this quick how-to guide on building a Wix website to showcase your portfolio. It's much simpler than you may think, and the end result will be professional, but also uniquely personal.
Why Wix For Your New Portfolio Website?
With numerous website-building platforms to choose from, you might wonder why you should use Wix for your portfolio. Regardless of the type of work you want to showcase — whether your
art, photography, videography, or writing
— Wix boasts great features that can help you craft your perfect portfolio:
Template categories

suited to your line of work, to give you design inspiration and help you get started

Full customizability

of your template, so you can show off your unique personality

A simple drag-and-drop editor

, for painless tweaks to your portfolio's various sections

Multiple grid layout options

, to help you best present and organize your portfolio items

A slide-show add-on

for multiple HD images you may have

The ability to produce and edit videos

and display them easily

Live chat and 24/7 support

, if anything goes wrong or you need help
Step-By-Step Guide
Step 1: Research and Explore Design Ideas
After you've created a Wix profile and filled out your personal details, be ready to get creative. Select the "
Portfolio & CV
" category and then research design ideas. There are hundreds of templates on Wix you can use for a small fee — or even for free!
Templates are categorized by industry; if you select the field you belong to, you're already off to a great start.
But don't let those templates stifle your own creativity. If you have an idea of the kind of portfolio website you want, you can use Wix to design something similar using its user-friendly drag-and-drop editor.
Here are three popular portfolio template designs from Wix to get your creative juices flowing!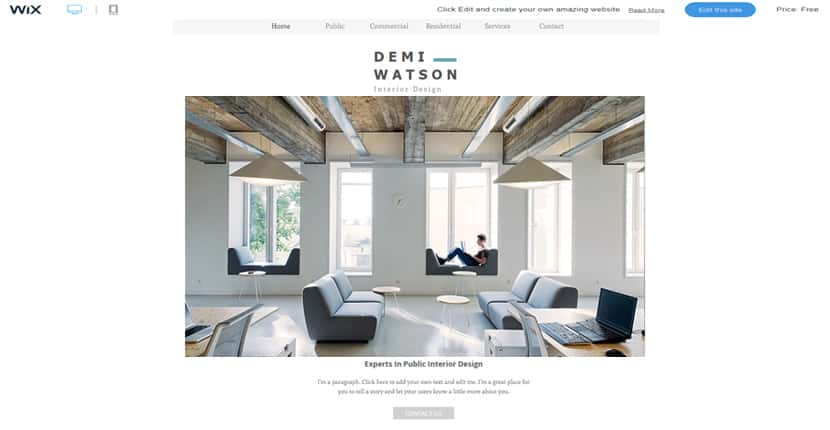 Design 1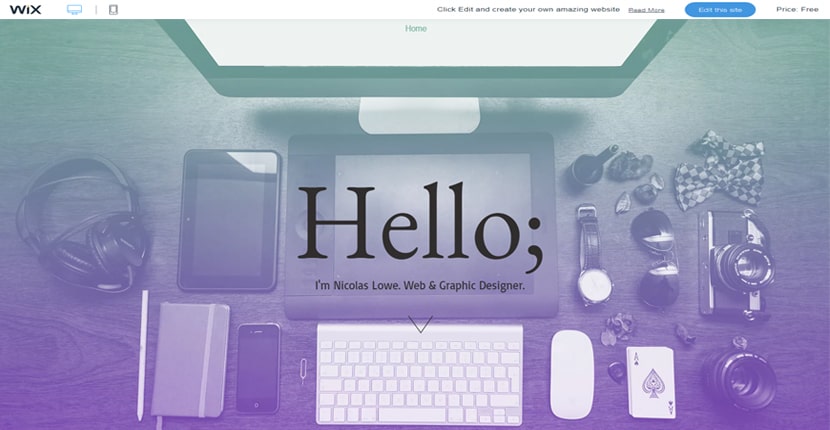 Design 2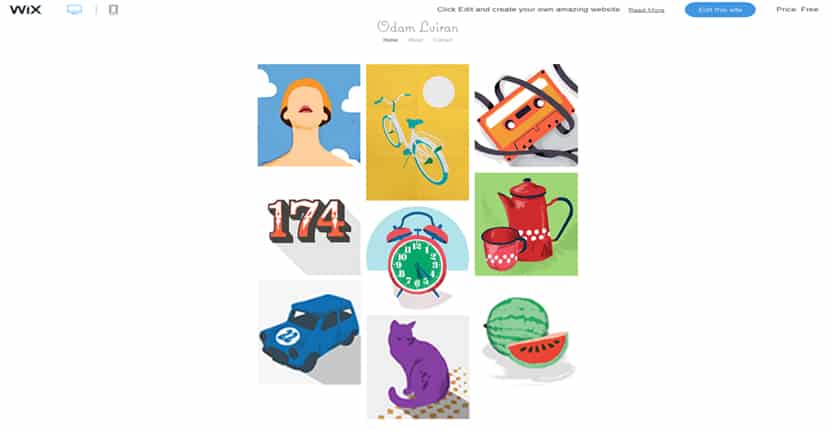 Design 3
Step 2: Think of Content
Every webpage of your portfolio needs to have interesting content that will influence your viewer to love you even more. Use Wix's user-friendly editor to make them one by one. Since you're creating a portfolio, you won't need too many pages, and it's better to keep it simple. Below are some webpage ideas along with the kind of content you may want to put on them. And if you want to add more, that's fine; it's all about letting your creativity shine.
Homepage
This is potentially the first impression a new visitor will ever have of you, so make it count.
Your homepage is the most important page on your whole portfolio website,
and it must be as creative as possible. This is your time to show everyone how great your work is.
Aim to keep this webpage as minimalist as possible; don't stuff it with text. Just welcome the viewer to your website and introduce yourself briefly. Be informative, but also personal. This will help with your SEO and ranking on Google. And if you like, Wix has a functionality widget you can purchase to help get your ranking up to the top.
About
If you included only a few personal details on your homepage, the About section is where you should let the viewer get to know you more. Perhaps you can share a funny story, or some interesting quirk about you that will make you memorable. Tell your portfolio visitors a little more about what you do and love. Wix's templates will give you ideas on how to organize your information to make it stand out.
Previous Work
Do you have compelling work or masterpieces you want to show off or tell the reader about? This is the perfect section for it. Select the Wix layout grid that will best showcase your work. Insert pictures, and perhaps talk about what you did throughout the project and what challenged you most.
If you've worked with big clients — or brands! — then this is where to showcase them.
Make sure they're at the top of your page so all your portfolio visitors will be super impressed.
Contact
One of Wix's best features is the contact form. It allows visitors to contact you — maybe to hire you! — simply by filling out some details. When they do, all inquiries can go straight to your email. You can highlight the form in a different color or maybe even create a website pop-up that tells the viewer they can get in touch if they want to work with you. Don't miss this opportunity to get more clients and customers!
Step 3: Add Extras and Make it Look Professional
It's your portfolio and you can make it however you like, but definitely keep it professional.
Don't be afraid to let your personality shine through and add extra features you've seen on other websites.
The most important thing is that you leave the viewer with a good impression of you.
And if you're a website designer or developer, you can try out
Wix Code
, which can help you make your portfolio website even more interactive, dynamic, and ultimately more impressive. You can also add widgets through Wix to make it more memorable and unique.
Ready to Design Your Wix Portfolio Website?
Never has it been easier to create an online portfolio than with Wix .
With its user-friendly and intuitive interface, efficient drag-and-drop editor, and fully customizable templates, you'll be showcasing your best work in no time.
And for those who've never created their own website before, if you ever need help, Wix has great customer support, 24/7.