There are a lot of Mailjet alternatives out there, but not all of them are better. Some even have the same issues as Mailjet.
Using Mailjet means you're stuck with a fraction of the email templates and app integrations that other platforms offer. You also have limited access to marketing automations and key tools like landing pages, SMS marketing, and chatbots. As a result, you could waste time designing workflows from scratch or lose valuable leads due to juggling multiple apps.
Some people like to compare Mailjet vs. MailChimp, but in my experience, there are far better email marketing tools to consider. Email platforms offering better automations, more integrations, and a wider range of built-in tools tend to give my agency clients a superior return on investment (ROI).
I tested all the major alternatives to Mailjet to help you find the email marketing service that delivers the best value for your business or clients.
Short on Time? These Are the Best Alternatives to Mailjet in September 2022
ActiveCampaign – Has the most advanced marketing automations and machine learning features
Benchmark – Offers the most mobile-responsive email templates and marketing integrations
GetResponse – Supports complex marketing funnels with email, social ads, and webinars
What I Look For in the Best Alternatives to Mailjet
When testing Mailjet competitors, I looked for features like:
Responsive email templates – Mailjet has only 14 email templates, a drawback that limits the prebuilt options I can adapt for my clients. To save time on design, I looked for an email marketing service with more responsive layouts.
Advanced marketing automation – Although Mailjet has some premade automation workflows, they're only available with the higher-priced plan. I wanted to find a more affordable alternative that would let me set up autoresponders and drip campaigns.
Marketing integrations – With around 80 marketing integrations, Mailjet only covers the basics. I sought out platforms with many more integrations that would let me streamline marketing efforts for my clients.
Lead generation tools – Many of my clients rely on email marketing for lead generation, but Mailjet doesn't offer much in that area. I looked for an email platform that offers built-in SMS marketing, chatbots, and customer relationship management (CRM) tools.
Enhanced free plan – The Mailjet free plan could work for some of my clients, but it's relatively limited. The free account has a sending capacity of 6,000 emails per month, and it doesn't include segmentation or automations. I wanted to find a service with a better free option.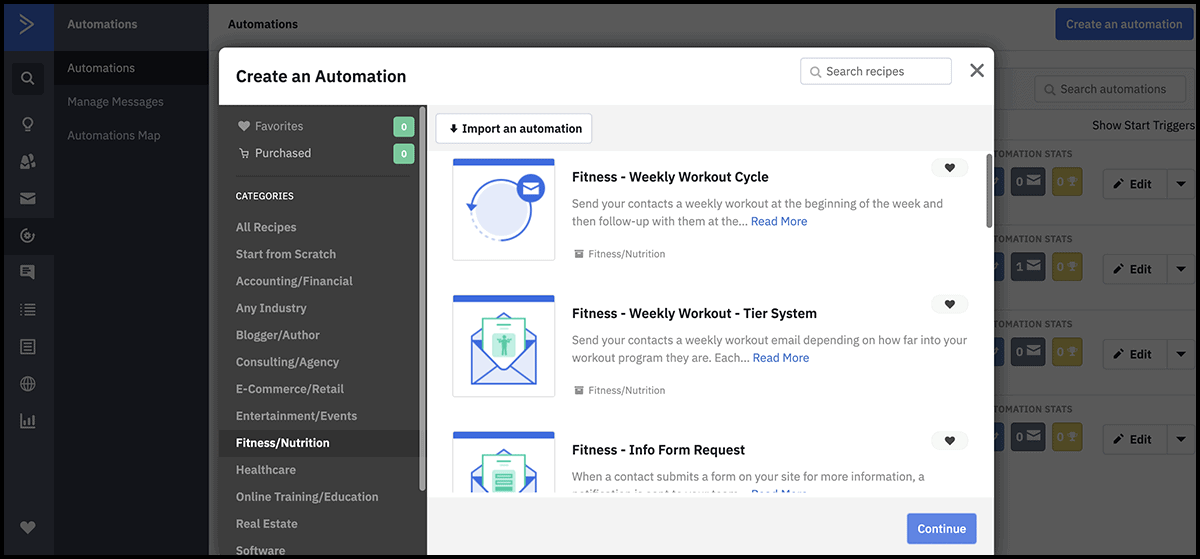 ActiveCampaign offers basic tools like email newsletters and contact management, but it's really an automation platform. ActiveCampaign's innovative automations are great for streamlining your marketing workflows. The built-in CRM and lead scoring tools are ideal for lead generation.
Although ActiveCampaign offers several advanced features, I found the interface to be relatively beginner-friendly. The dashboard was one of the easiest to navigate, as we also found in our expert ActiveCampaign review, and the tools have an intuitive design. As a result, I was able to start using the platform almost instantly.
If you're looking for a free alternative to Mailjet, however, ActiveCampaign isn't your best bet. The platform doesn't offer a free plan. Instead, you pay based on your subscriber numbers.
ActiveCampaign Features
User-friendly drag-and-drop editor – Like most marketers, I don't have a ton of time to figure out new software. While the Mailjet email editor is serviceable, the ActiveCampaign drag-and-drop editor was much easier to use. I was able to find what I needed quickly, and save frequently used content blocks to improve efficiency.
100+ marketing automation workflows – My clients need welcome series, lead nurturing sequences, e-commerce emails, and many other common automations. ActiveCampaign has more than 100 pre-built automations, giving you far more time-saving options than the few premade workflows Mailjet offers.
Split-testing – Mailjet has A/B testing, but only with higher-priced plans. ActiveCampaign includes A/B testing in all plans, as split-testing is critical for improving email performance. ActiveCampaign lets you test subject lines, sender names, and email content to help you find the right combination.
CRM with sales automation – While Mailjet has CRM integrations for contact management, I preferred the native tool ActiveCampaign offers. The ActiveCampaign CRM's built-in sales automation helps you improve your overall lead generation results.
Machine learning technology – Mailjet has some basic automation features, but they don't come close to ActiveCampaign's advanced technology. ActiveCampaign's machine learning technology guides the platform's predictive sending features, which helps you save time while driving more sales.
| | |
| --- | --- |
| Free Plan | No |
| Email Templates | 12+ |
| Marketing Integrations | 320+ |
| Built-In Marketing Tools | CRM, SMS marketing, landing pages, social ads |
| Customer Support Channels | Chat and email |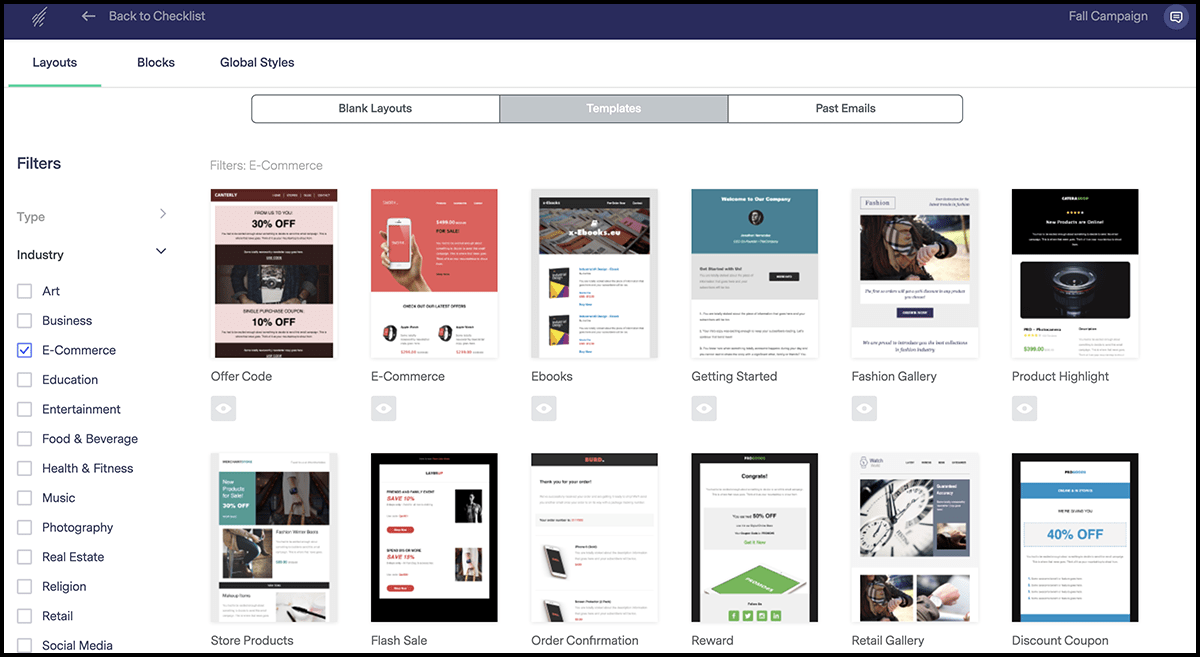 Like Mailjet, Benchmark focuses primarily on email marketing – but I found that Benchmark does almost everything better. It has more than five times more email templates than Mailjet, saving you time on design work. Benchmark also offers marketing automation with every plan.
In addition to email marketing, Benchmark has landing pages, which are great for lead generation. To help teams collaborate more easily, the platform also has an image library for storing brand assets. Because it integrates with so many apps and tools, Benchmark lets you manage dozens of marketing tasks in one place.
While Benchmark has a free plan, it's very limited. The free account has a sending capacity of just 250 emails a month. Fortunately, Benchmark offers either list- or send-based pricing, which makes it easier to find an affordable plan.
Benchmark Features
Hundreds of email templates – In my experience, one of Mailjet's biggest downsides is its small library of email templates. In contrast, Benchmark has hundreds of premade email designs, including categories for industries and holidays. This large selection gives you access to templates for e-commerce, food and beverage, health and fitness, and more.
Largest selection of integrations – With more than 1,500 marketing integrations, Benchmark works with many more apps than Mailjet – and most other platforms in this space. Benchmark's integrations save you time by connecting email marketing to social media apps, blogging platforms, e-commerce sites, and much more.
Polls and surveys – Polls often help my clients learn more about their audiences' needs and goals, but Mailjet doesn't directly offer this feature. Benchmark's built-in polls and surveys can improve your audience research and drive better results.
Email delivery management – Mailjet has a deliverability service, but it comes with a premium price tag. I liked that Benchmark offers email delivery management with every plan, even the free option. This service helps you connect with more subscribers and prevents your emails from going to spam.
List verification – Having a clean contact list is important for a high-performing email strategy, but manual list maintenance can be time-consuming. I appreciated that Benchmark includes list verification with paid plans and lets free account holders pay a nominal fee to use this feature. Mailjet offers list verification only through third-party integrations.
| | |
| --- | --- |
| Free Plan | Yes, free plan available, with up to 250 emails per month |
| Email Templates | 200+ |
| Marketing Integrations | 1,500+ |
| Built-In Marketing Tools | Landing pages and surveys |
| Customer Support Channels | Chat, email, and phone |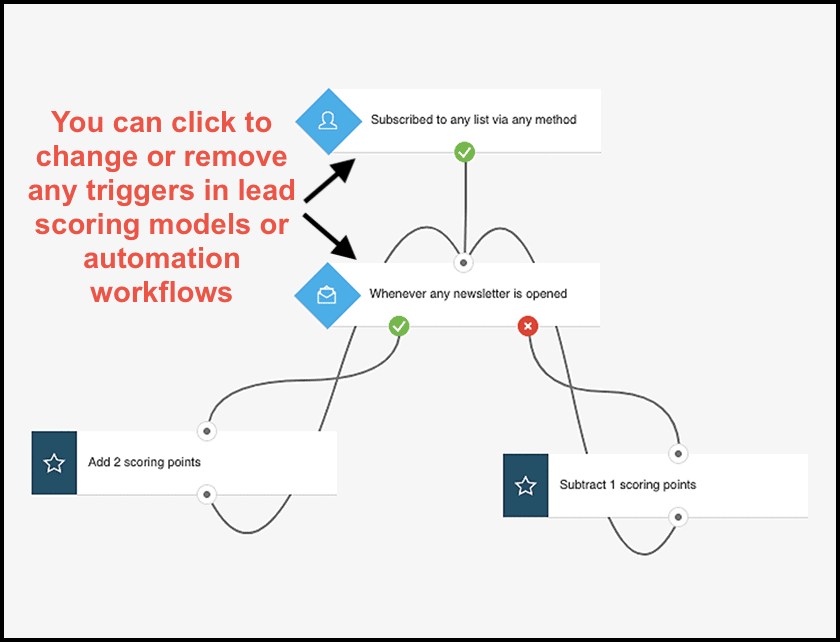 Along with standard email newsletters and autoresponders, GetResponse offers automation workflows, sales funnels, and social ads. With its dual focus on email marketing and conversion funnels, GetResponse is ideal for lead generation and nurturing.
GetResponse has several built-in tools that enhance its conversion funnel capabilities. Its e-commerce tools, webinars, and lead scoring would be great for driving conversions, whether you sell physical products or online services. GetResponse also supports user collaboration, which makes this platform a good pick for teams.
Because GetResponse has such strong funnel offerings, it's not ideal for companies or freelancers who want to focus solely on email marketing. Yet GetResponse offers a free 30-day trial, making it easy to test out the service yourself.
GetResponse Features
Marketing automation templates – Mailjet has some premade automation templates, but they only cover basic scenarios like onboarding and anniversaries. In contrast, GetResponse includes a wider range of workflows with every plan (which you can see in detail in our GetResponse review). The basic plan has engagement retargeting and course promotion scenarios, which would work for every stage of the funnel.
Lead scoring – I find sorting through leads incredibly time-consuming, especially if I have to develop a manual process. Mailjet can streamline lead nurturing and scoring, but only with an app integration. GetResponse offers lead scoring workflows, which lets you identify and pursue client leads automatically.
Marketing funnels – Designing effective conversion funnels can be complicated and expensive, which is probably why Mailjet and most email marketing services don't offer it. GetResponse has funnels that use the platform's many built-in tools, from email and e-commerce to landing pages. Since this feature is included in the standard price, it would be great for developing more affordable funnels.
Webinars – Hosting online webinars is important to my service-focused clients, but neither Mailjet nor most other email platforms support this feature. In contrast, GetResponse includes webinars and related funnels in most plans. Webinars can include multiple presenters, which would be great for inviting collaborators.
Social ads – Facebook and Instagram ads are critical to many of my clients' sales strategies. Mailjet doesn't include this feature, but GetResponse has a built-in social ad interface. GetResponse also offers social ad templates, which can help you design creative assets more efficiently.
| | |
| --- | --- |
| Free Plan | No |
| Email Templates | 220 |
| Marketing Integrations | 150 |
| Built-In Marketing Tools | Landing pages, surveys, e-commerce, webinars, social ads, sales funnels |
| Customer Support Channels | Chat and email |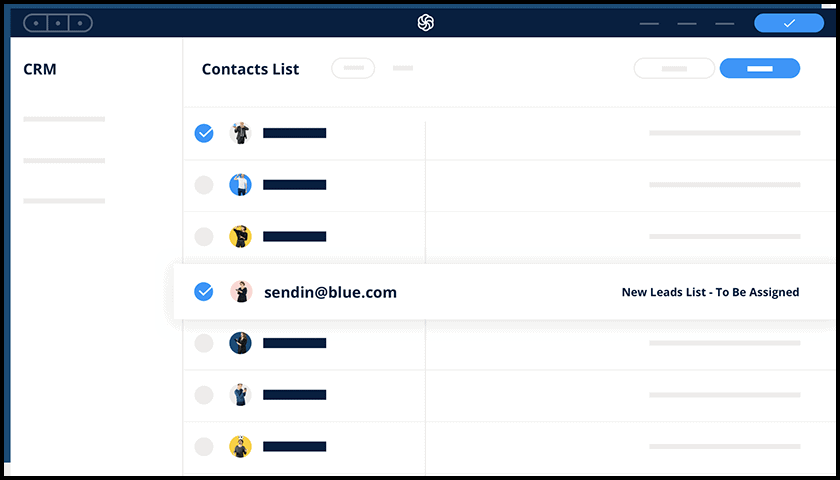 From its email newsletters and automation workflows to its built-in marketing tools, Sendinblue outdoes Mailjet in just about every category. Sendinblue offers audience segmentation with all plans, better support options, and four times more email templates – there's a reason it scores so highly in our Sendinblue review.
Sendinblue also has several tools Mailjet doesn't offer. Sendinblue's CRM, SMS marketing, chatbots, and landing pages would be great if you want a full-featured marketing platform.
Sendinblue has one of the best free email marketing plans, too, which is ideal if you want to set up a free account while you grow your list. Although the platform's paid plans are priced higher than Mailjet, Sendinblue's plans include more features and sends.
Sendinblue Features
Contact management – Mailjet's segmentation and contact management features are relatively basic, and the platform lacks a CRM. In contrast, Sendinblue offers advanced segmentation and a built-in CRM. These features are great for managing your contacts and adding them to groups for more targeted messaging.
SMS marketing – Many of my clients like the high open rates that SMS marketing offers, but Mailjet doesn't have this feature. I was glad to see that Sendinblue has a native SMS marketing tool, which would be ideal for developing more full-funnel marketing strategies.
Chatbots – Mailjet doesn't offer chatbots either, so I appreciated that Sendinblue does. Website messaging lets you connect with more leads, which could turn into conversions or sales.
Retargeting ads – Although many Mailjet alternatives offer social ads, most only have lead ads. I was glad to see that Sendinblue offers display ads that can retarget email subscribers, which is often an important part of the sales funnel.
Superior free plan – While Mailjet has a decent free account, I found the Sendinblue free version superior. Not only does it have unlimited contacts and up to 300 emails per day, but it includes most standard Sendinblue features. That means you can send email newsletters, transactional SMS, chatbots, and even use the CRM at no cost.
| | |
| --- | --- |
| Free Plan | Yes, free plan available, with unlimited contacts and up to 300 emails per day |
| Email Templates | 60 |
| Marketing Integrations | 50+ |
| Built-In Marketing Tools | CRM, SMS marketing, chatbots, landing pages, social ads |
| Customer Support Channels | Chat, email, and phone |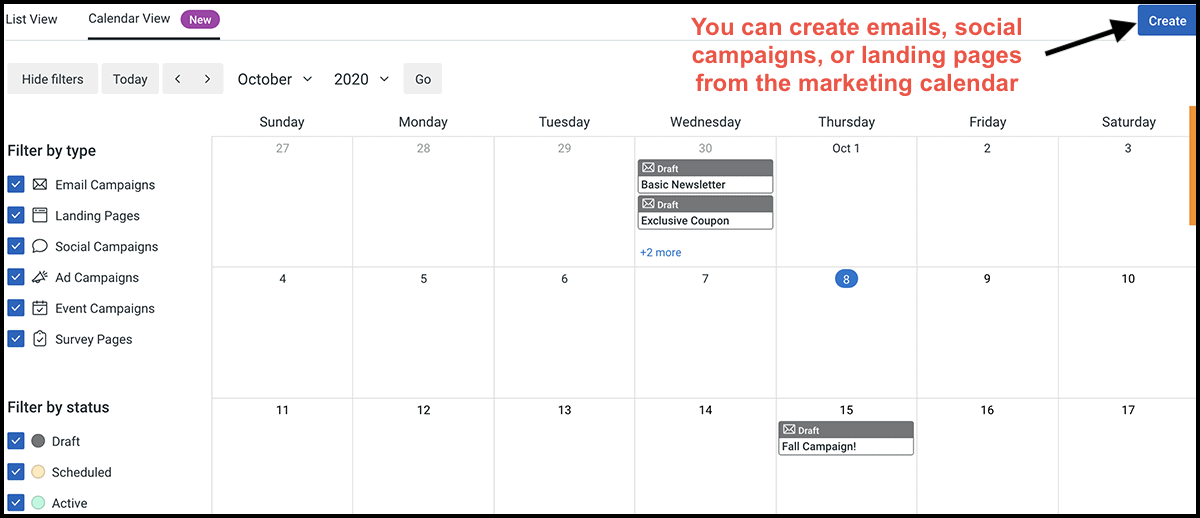 Constant Contact was one of the first email services on the market, but it's evolved into a much more comprehensive marketing suite. If you want to use a single marketing tool to handle several different channels, Constant Contact would be a good choice. Along with the built-in tools that other platforms offer, Constant Contact also has a website builder and a marketing calendar.
Despite its advanced offerings, I found Constant Contact beginner-friendly – it scores really highly for ease of use in our Constant Contact review. Its embedded tutorials simplified the learning process, and I appreciated the platform's phone support when I needed help with a tech issue.
While Constant Contact would be great for companies that need a complete marketing suite, it's not ideal if you just want a solid email marketing tool. Its templates and marketing automations are somewhat limited compared to other options on this list.
Constant Contact Features
Built-in e-commerce tools – Mailjet offers e-commerce integrations, but Constant Contact takes this feature a step further. Constant Contact's e-commerce platform is ideal for selling products or downloads. Since it includes tax and inventory management, it could help streamline your sales workflow even further.
Website builder – Building a website can be a big undertaking, so I was glad to see that Constant Contact includes a simple website builder. Few other email marketing services have website builders, including Mailjet. Since this platform offers hosting, storage, and SSL certificates, you can handle all your website needs in one place.
Marketing calendar – Marketing campaigns often have a lot of moving parts, which can be tough to visualize. Constant Contact's marketing calendar lets you map out newsletters, autoresponders, and seasonal campaigns, while Mailjet only offers this type of planning tool via app integrations.
Automated email resends – Sometimes it takes more than one attempt to get subscribers to open my clients' emails. Constant Contact streamlined this process by automatically resending emails to subscribers who didn't open the first time. Mailjet doesn't have this feature, a shortcoming that could lead to lower conversion rates.
Multiple users – Mailjet has smart collaboration tools for teams, but they're only available with higher-priced plans. Constant Contact allows up to three users, even with its base-level plan. This feature would be great for teams that don't need the most expensive option.
| | |
| --- | --- |
| Free Plan | No |
| Email Templates | 100+ |
| Marketing Integrations | 500+ |
| Built-In Marketing Tools | Landing pages, website builder, social ads, surveys, e-commerce, marketing calendar |
| Customer Support Channels | Chat, email, and phone |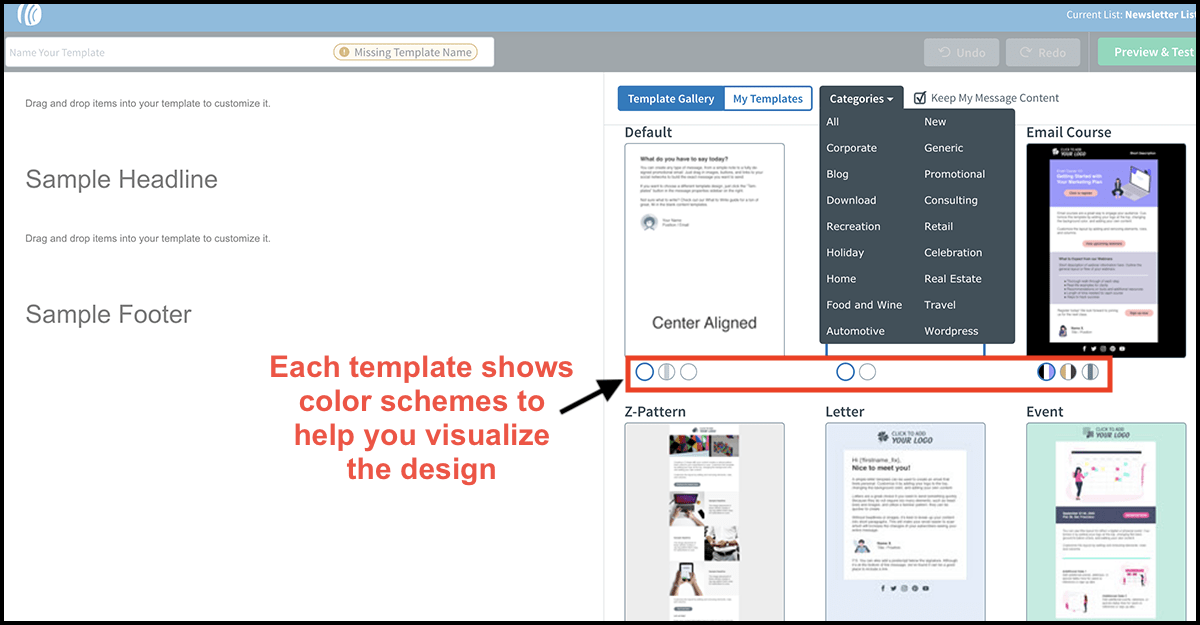 AWeber has one of the largest email template libraries you can find anywhere, and it has about 50 times the number of options Mailjet offers. If you want to save time and avoid designing templates from scratch, AWeber would be a smart option.
Like Mailjet, AWeber also has a free plan that would work well for marketers on a budget. However, AWeber's free plan comes with a range features that add even more value, such as unlimited users and landing pages.
Although AWeber has some native marketing tools like e-commerce and transactional emails, it doesn't have the extensive options that some of the other alternatives offer. If you need a tool with a website builder, social ads, or a CRM, I'd go with a different option instead.
AWeber Features
Largest selection of responsive templates – With more than 700 email templates to choose from, AWeber's designs worked for all of my clients. Unlike Mailjet, AWeber also organizes templates into convenient categories. I found it easy to pull up AWeber templates for retail, holidays, and even industries like consulting and travel.
Advanced subscription forms – Building lists is important for many of my clients, but in my experience, it's tough to tell which strategies are working. Although Mailjet has subscription widgets, they're pretty basic. To help you find the most successful list-building methods, AWeber offers subscription forms with split-testing.
Team capabilities – Some of my clients have large teams, and everyone needs access to the tools we use. That's why I liked that AWeber allows unlimited users with every plan. Mailjet allows small teams with higher-priced plans, but user numbers are limited.
Unlimited landing pages – Mailjet offers landing pages via integrations only, but AWeber includes a built-in landing page creator. AWeber lets you create unlimited landing pages, which is ideal for lead generation and conversion funnels.
Around-the-clock support – My clients work in several different time zones, so I need a tool that's as flexible as my schedule. Mailjet offers online support during limited hours, which can be problematic. On the other hand, AWeber has 24/7 online and phone support.
| | |
| --- | --- |
| Free Plan | Yes, free plan available, with up to 500 subscribers and 3,000 emails per month |
| Email Templates | 700+ |
| Marketing Integrations | 500+ |
| Built-In Marketing Tools | Landing pages, e-commerce |
| Customer Support Channels | Chat, email, and phone |
Which Mailjet Alternative Is Right for You?
Mailjet offers basic email marketing and a decent free plan. But its small list of native tools and limited app integrations mean that Mailjet won't meet all marketers' needs.
If you want a tool with better email marketing options, go with Benchmark – it has hundreds more templates and premade automations and connects to 1,500+ apps. If you're looking for a service with a wider range of marketing features, go with ActiveCampaign or GetResponse because they offer built-in tools designed to enhance your e-commerce and lead generation efforts.
For more recommendations, check out our list of the best email marketing services in 2022 to find the tool that best meets your needs.
| | | | | | |
| --- | --- | --- | --- | --- | --- |
| | Email Templates | Marketing Integrations | Built-In Tools | Free Plan | |
| ActiveCampaign | 12+ | 320+ | CRM, SMS marketing, landing pages, social ads | No | |
| Benchmark | 500 | 1,500+ | Landing pages and surveys | Yes, with 250 emails per month | |
| GetResponse | 220 | 150 | Landing pages, surveys, e-commerce, webinars, social ads, sales funnels | No | |
| Sendinblue | 60 | 50+ | CRM, SMS marketing, chatbots, landing pages, social ads | Yes, with 300 emails per day | |
| Constant Contact | 100+ | 500+ | Landing pages, website builder, social ads, surveys, e-commerce, marketing calendar | No | |
| AWeber | 700+ | 500+ | Landing pages, e-commerce | Yes, with 3,000 emails per month | |
FAQ
Who are Mailjet's competitors?The biggest Mailjet competitors include Sendinblue, Benchmark, and MailChimp. Each platform offers email marketing services as well as extra features that provide more value, such as SMS marketing, chatbots, website builders, or app integrations. If you're looking for the best alternative, I'd suggest looking at our list of the best email marketing services in 2022.Which is better: Mailjet or MailChimp?Many companies weigh Mailjet against MailChimp because, on paper, the two services look similar. Although both offer free plans, Mailjet's free plan is better because it has a free SMTP server that can integrate with any system, giving you more sending options and impressive deliverability. If you're still not convinced, take a look at our Mailjet review!How much does Mailjet cost?Mailjet has four plans: Free, Basic, Premium, and Enterprise. Aside from the Free plan, each option is priced based on the number of emails you plan to send each month. The pricing structure includes a discount for purchasing an annual plan instead of a monthly plan, and don't forget to check out our coupons page so you can save yourself more money.What are the best alternatives to Mailjet?The best alternatives to Mailjet are all in this article and summarised below: