ActiveCampaign is an excellent email marketing platform, but its plans can get quite pricey. If you're currently paying more than you can afford, I recommend downgrading to
ActiveCampaign's Lite plan
 – there's still so much you can do with the platform's cheapest option. Or it's easy to cancel your plan altogether, too. Read on to learn more.
ActiveCampaign tops many of the lists of best Email Marketing Services (EMS) – but that doesn't mean it's the right choice for everyone. Maybe navigating the platform's plethora of features is giving you a headache, or perhaps the cost is a little more than you originally anticipated. Unfortunately,
ActiveCampaign's refund policy is quite strict, offering neither partial nor full refunds.
Still, if you find yourself facing budget issues, there are a few things you can do. First, you should double-check your number of contacts to make sure you're not overpaying for unused subscribers. If you're taking a break from email marketing, you also have the option to pause your account. Alternatively, you can downgrade to a cheaper plan – which is what I did. And
canceling your ActiveCampaign is relatively straightforward – it only takes a few clicks.
Just bear in mind that once an account is deleted, its data can't be recovered. For those of you looking for free alternatives, I recommend you check out Sendinblue instead. While not as advanced as ActiveCampaign,
Sendinblue's free plan lets you send up to 300 emails a day
 and offers access to most of the platform's email marketing features.
Quick Guide: How to Cancel ActiveCampaign and Get a Full Refund
Like most EMS, ActiveCampaign doesn't issue refunds for pre-purchased subscriptions.
That said, if you accidentally committed to an annual plan when all you wanted to do was just test the service, your best bet for a refund is to contact the ActiveCampaign customer support team ASAP. If you want to go ahead and delete your account, you can easily do so by following these simple steps:
Step 1:
Log in. Enter your account details on
ActiveCampaign's website
 – you only need to type in your username if you've logged in before and have accepted cookies. You can also use the unique login link you were given when creating your account (it looks something like
lettersandnumbers.activehosted.com
).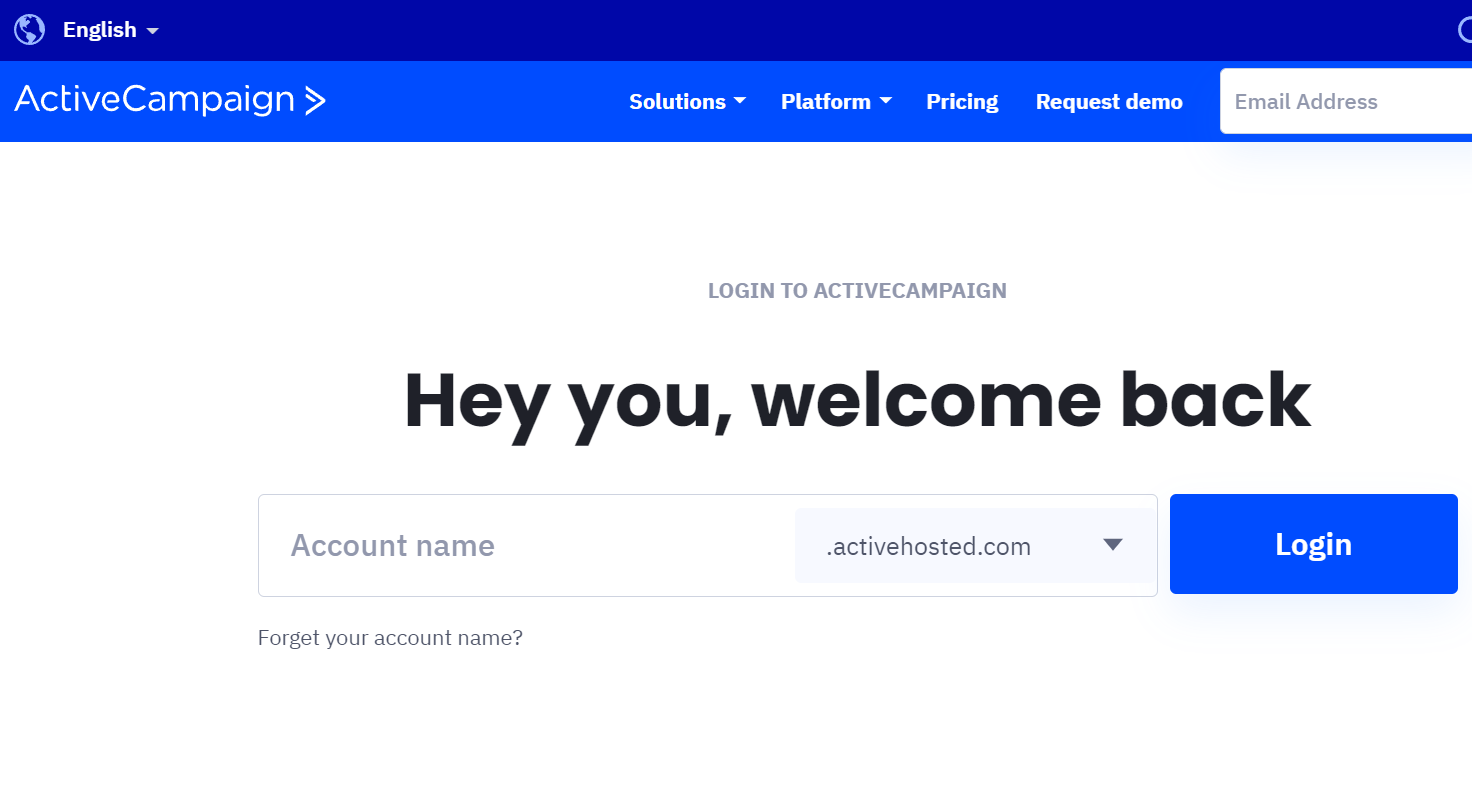 Step 2:
Find and click the profile icon located at the bottom-left corner of the page. Choose "Billing & upgrade" from the pop-up menu. On the left-hand side, find your current payment method and click on the small "Cancel" button underneath.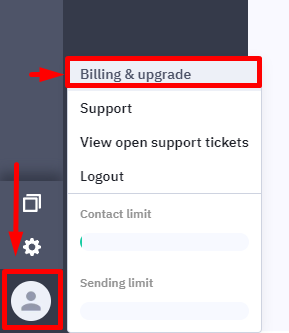 Step 3:
ActiveCampaign will bring up a cancelation confirmation pop-up, and you'll even have the chance to schedule a free one-on-one session with a representative. Click on "Yes, Cancel My Account."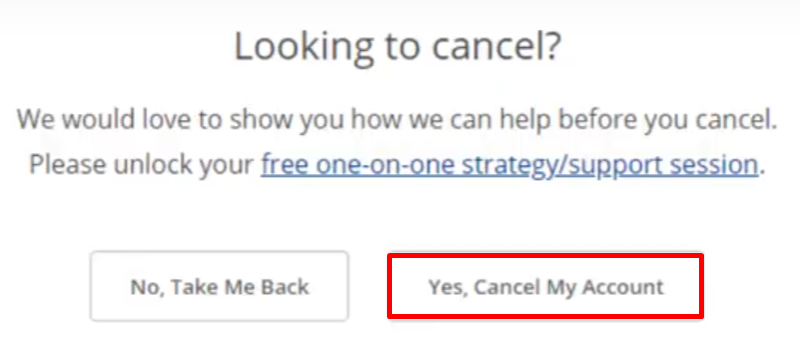 Step 4:
Select a reason for canceling and click on the big red "Cancel Account" button. ActiveCampaign will delete all your data within a few days.
Remember that account deletion is permanent and irreversible.
If you're just taking a break from ActiveCampaign and plan to return to it in the future, you should temporarily pause your account instead. Here's how to do that:
Follow the same steps as above (up to step 3).
When you complete step 3, select "I need to pause my billing" as the reason for canceling your account. ActiveCampaign will want to know why you're pausing and how long you'll be away.
If you want to keep your data, you need to check the box that reads: "Please hold onto my data for up to a year in case I choose to come back."
Press the big red "Cancel Account" button.
Confirm the pause by clicking the "OK" button.
Your data will be stored on ActiveCampaign's servers for 12 months max.
To unpause your account, all you have to do is log in and update your payment information
– the system will automatically redirect you to the Billing & upgrade page.
My Experience: Here's How I Downgraded My ActiveCampaign Account
ActiveCampaign is one of the best options when it comes to email marketing. I particularly like its advanced automation features and well-designed drag-and-drop email builder.
I'd subscribed to the Plus plan, but I wasn't really taking advantage of all of the advanced features available to me
, such as landing pages, contact scoring, and SMS marketing. Essentially, I was paying for stuff I didn't use.
That's when I decided to downgrade to the Lite plan.
I'm now able to do much of what I was doing before, while also saving quite a bit. So, here's how to downgrade your ActiveCampaign account:
Step 1:
Log in to ActiveCampaign's website
 using your username and password or the unique login link.
Step 2:
Find your profile icon, click on it, and select "Billing & upgrade."
Step 3:
Find the Lite Plan and click "Downgrade." Make sure you also adjust the number of contacts and billing frequency accordingly.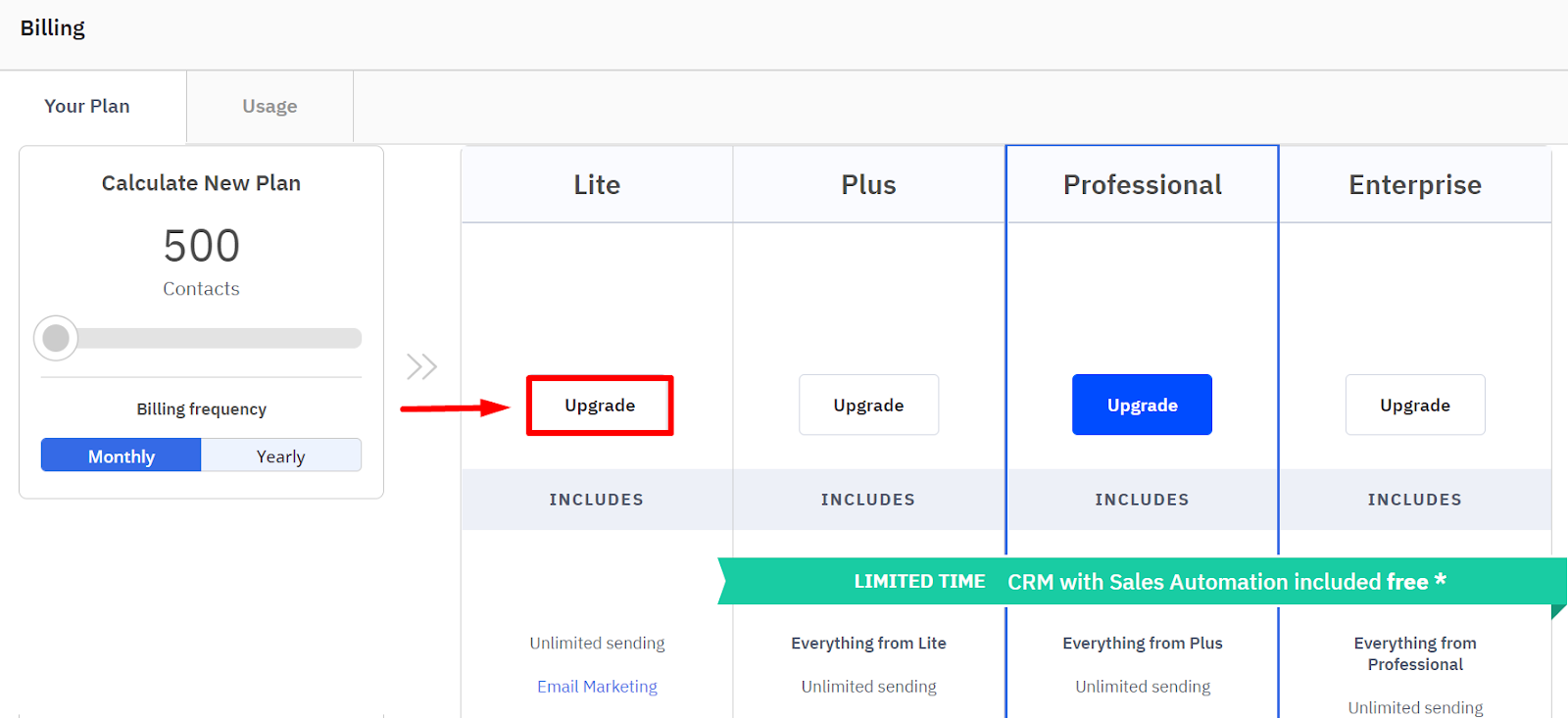 And you're good to go! The Lite plan might lack some advanced features, but it does enough to get the job done.
You can always upgrade back to your original plan when you're ready.
However, note that ActiveCampaign charges a prorated fee to cover upgrades initiated in the middle of a billing cycle. In other words, if you're a Lite user and you switch to Plus or Professional, you'll pay a small fee before your new billing cycle begins.
4 Best ActiveCampaign Alternatives for Email Marketing
ActiveCampaign ranks highly among the top EMS out there – and for good reason. But although it's a fantastic all-rounder, I can see how
it might not be the best choice for newer or budget-conscious marketers.
I've spent quite a bit of time testing the following platforms. Depending on your needs, they all have something different to offer.
Sendinblue boasts one of the best free plans on the market.
If you're not quite ready to invest in ActiveCampaign's advanced features, Sendinblue is a great alternative that will save you quite a bit. The interface is simple,
the drag-and-drop builder is easy to use, and you can unlock more than 40 templates just by signing up
. Best of all? You can send up to 300 emails a day without paying a dime!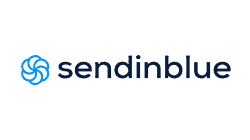 Save up to 10 % on your Sendinblue plan!
Limited-time offer - Don't miss it!
2179 users used this coupon!
If ActiveCampaign's features seem overwhelming and you often feel lost trying to get simple things done, chances are you need a simpler approach to email marketing.
Benchmark has stripped everything down to the basics, and that's one of the main reasons why it works so well.
It has user-friendly written all over it, and it offers a decent
free starter plan
.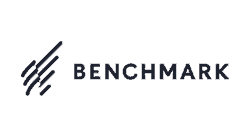 Save up to 14 % on your Benchmark plan!
Limited-time offer - Don't miss it!
144 users used this coupon!
If you're just starting out with email marketing, Constant Contact is another excellent choice. While ActiveCampaign assumes you know the basics and leaves you to do your own stuff,
Constant Contact guides you every step of the way
. From the accessible reporting dashboard to the intuitive drag-and-drop email editor, everything feels easy and straightforward. Unfortunately, there's no free plan, but you can
take advantage of one of the industry's longest free trials – 60 days
!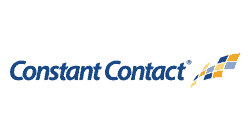 Try Constant Contact for FREE for 30 Days days!
See if it's right for you - no credit card required.
94 users used this coupon!
AWeber is another top performer that can easily stand against giants like ActiveCampaign.
AWeber shines when it comes to reporting and analytics,
and it's also a great option for marketers who're new to email marketing. The free plan includes some
600+ email templates
, hundreds of integrations, and access to one of the industry's most robust landing page builders
. AWeber also offers excellent customer support on all its plans.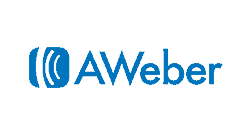 Save up to 19.2 % on your AWeber plan!
Limited-time offer - Don't miss it!
78 users used this coupon!
ActiveCampaign Is the Endgame
All email marketing roads lead to ActiveCampaign.
There's just no debate about the platform's superior capabilities when it comes to automation, CRM, and customization.
But frankly, it's not the best choice for marketers who want to send a couple of simple emails to a few hundred contacts every now and then. Navigating ActiveCampaign can be overwhelming for beginners. The short trial and the strict no-refund policy don't help either. Take a step back before you cancel ActiveCampaign – downgrading or pausing your account might be a better option. Expand your knowledge with
a user-friendly platform like Sendinblue
, and return to ActiveCampaign when you feel ready.
FAQ
Can I Downgrade My ActiveCampaign Account?
Yes, you can easily downgrade your ActiveCampaign plan. Just navigate to the profile icon in the main menu, click on "Billing & upgrade", and select a cheaper option from the list.
Can I Pause My ActiveCampaign Account?
Yes, you can pause your ActiveCampaign. Just click on "Billing & upgrade", and find the small "Cancel" button underneath your chosen payment method. When you're prompted to provide a reason for canceling, select "I need to pause my billing." For alternative options, check out our updated list of the best email marketing services for 2022.
What Is ActiveCampaign's Refund Policy?
Like most EMS, ActiveCampaign doesn't issue refunds for any pre-purchased plans. That said, if you accidentally purchased a plan and want your money back, do contact customer support ASAP. Remember to make full use of the 14-day free trial before committing to a paid plan.
Can I Use ActiveCampaign for Free?
Not really. You can test most of the platform's features during the 14-day trial, but you won't be able to access your account after that time unless you upgrade to a paid plan. When testing new software, remember to always opt for monthly plans before committing to yearly subscriptions. If you're on a tight budget, Sendinblue's free plan is an excellent alternative.