A memorable band logo is your VIP pass when it comes to promoting your image on albums, shirts, and posters.
Like many artists, you no doubt want to make your own band logo but have a limited budget to work with. That's why you'll definitely want to consider giving a free logo maker a try.
Click here to jump to the tutorial
. Need more inspiration?
Check out some famous band logos below
.
9 Best Band Logos
How to Make Your Own Band Logo
Today we'll be giving the
Tailor Brands
logo maker a spin.
You can design as many logo concepts as you'd like for free
, and if you're feeling particularly ambitious, you can use your new logo in a full range of branding materials such as postcards, a mobile-ready website, and social media kits. Want to know more? Watch the video below or read our
in-depth Tailor Brands review
.
1. Create a Tailor Brands Account
You can start the band logo creation process right away, but I recommend setting up an account first so you can save designs as you go. It's easy to do – just
go to the Tailor Brands homepage
and either enter your email address or log in using a Facebook or Google account.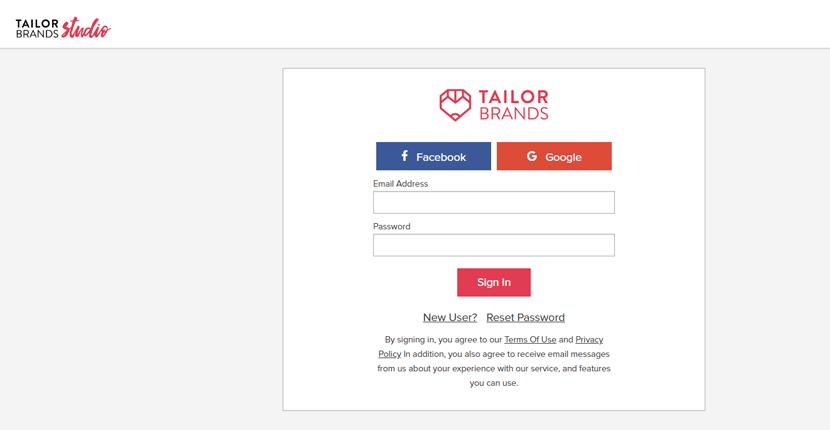 2. Got Questions? Talk to Me, Baby.
Now it's time to answer a series of questions to help Tailor Brands' AI-powered logo generator get a feel for your design needs. You can skip over some questions, but I'd suggest answering them all, because you never know – you might just nail the look in one take. First, you'll enter your band's name – that's easy enough, right?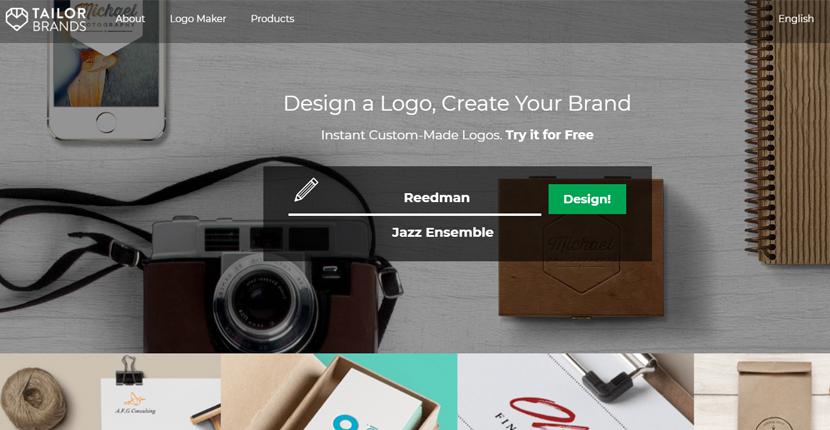 Is this a rock band logo design? Heavy metal? Country? Let them know about your industry and the aesthetic you're aiming for.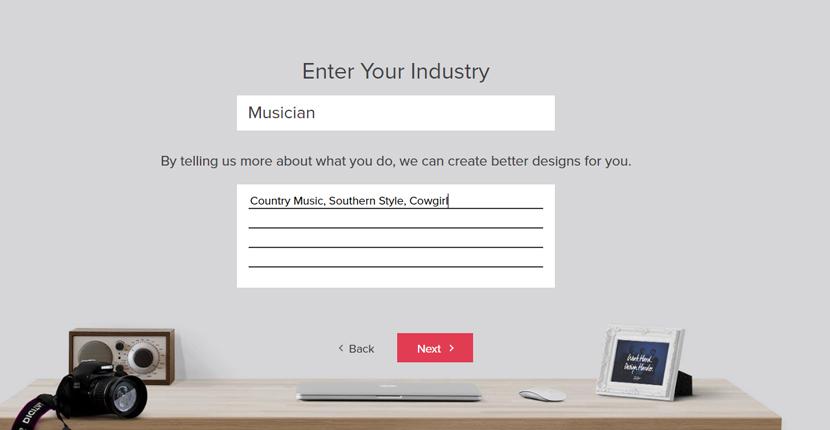 Okay, things get a little more intense here – Tailor Brands wants to know which fonts you like. You don't need to know the names, just take a look at the two samples and select the one you like better. If neither style suits you, simply click
I
dislike both
. It'll show you several choices here.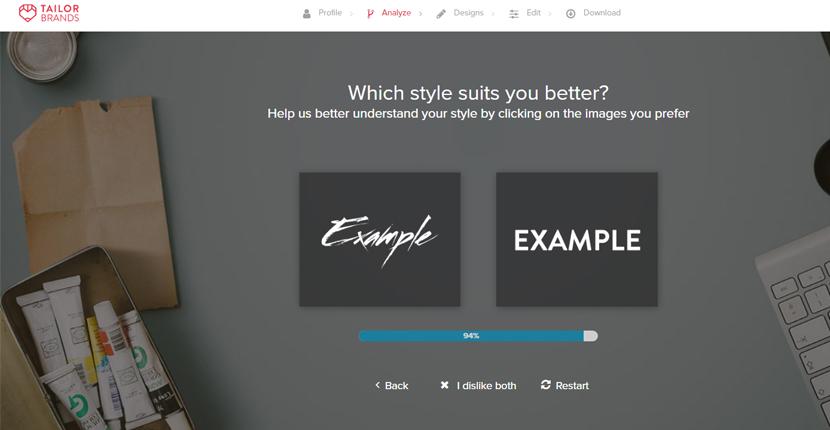 Expert Tip: Choose fonts that are easy to read but also fit your image. Let's pretend this is a metal band logo maker – you'd probably prefer the one on the left, right? It's a bit rough, but it would look good on an album cover, while the example on the right is a bit blocky and pretty boring if you have a tough image to live up to.
3. Indulge Your Inner Music Icon
If you're creating a name-based or initial-based logo, you won't need to worry about choosing an icon, but let's have some fun here.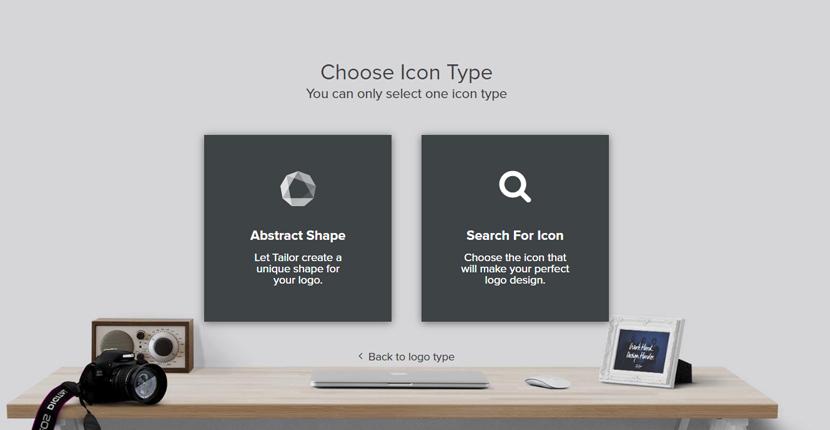 An abstract shape might require a little deeper observation, but if you have a specific instrument or music genre in mind,
the icon library has an extensive catalog of choices, including minimalist designs and multi-color icons
.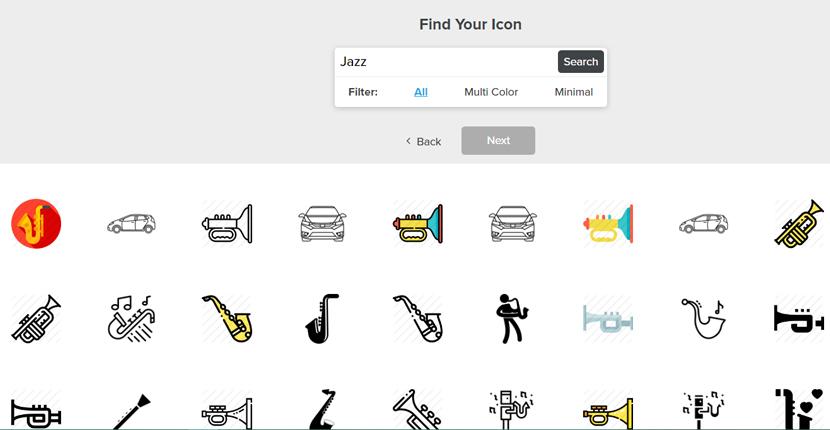 Expert Tip: If possible, limit your design's palette to just two or three colors, or create a single-color version of your logo – it can help you save substantially on printing costs, especially if you plan to produce a lot of band merchandise.
Or maybe you really do want a text-based version of your logo to plaster on your tween pop album cover? After all,
text-only logos are versatile in how you can position them on top of photos
, and they work well as stickers and window clings, which are an extremely cost-effective way to promote your band.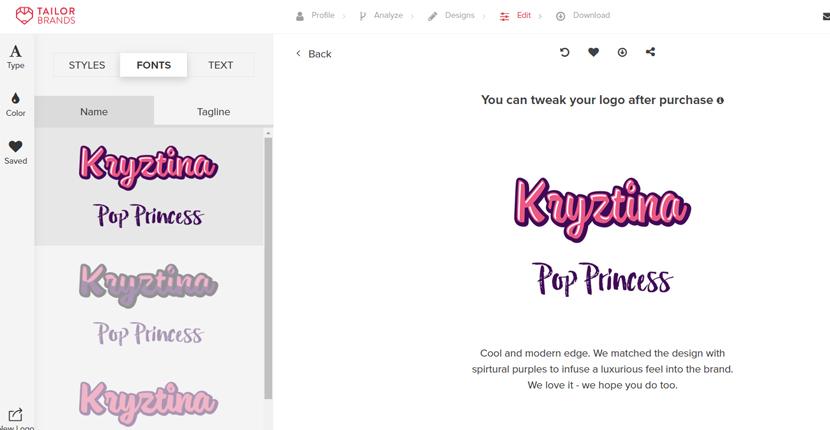 Tailor Brands lets you save multiple versions of your logos, so
if you're also a band promoter, you can easily manage multiple brands from one convenient location
. You can always go back and experiment with design settings such as font styles, color palettes, and layout adjustments.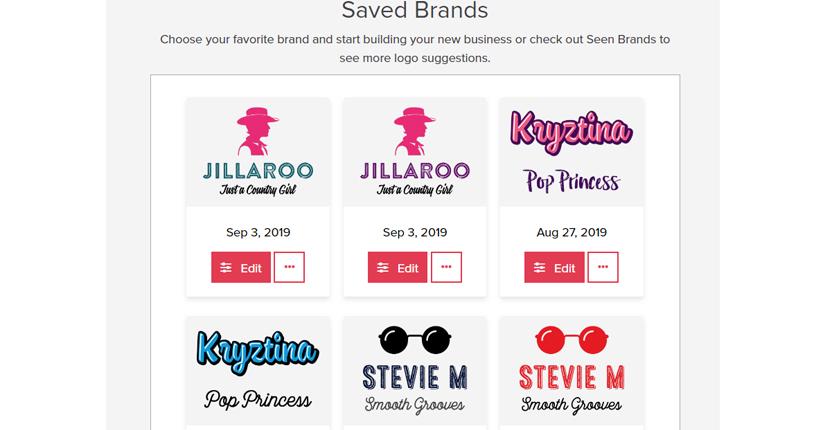 Once you've wrapped up the perfect band logo design, it's time to make some big choices. This part requires actual money, but you're ready for the big time anyway, so let's do this. Remember,
you're investing in your business here, so you want to focus on what fits your needs and your marketing budget
. Maybe you want to start small with the basic plan – you get high-quality PNG files with each package and retain full ownership no matter which you choose. You can always upgrade to the standard or premium plan, which offer additional benefits such as vector EPS files that are a must-have if you want a logo that looks good in print at any size. Here are some logo concepts I created with Tailor Brands: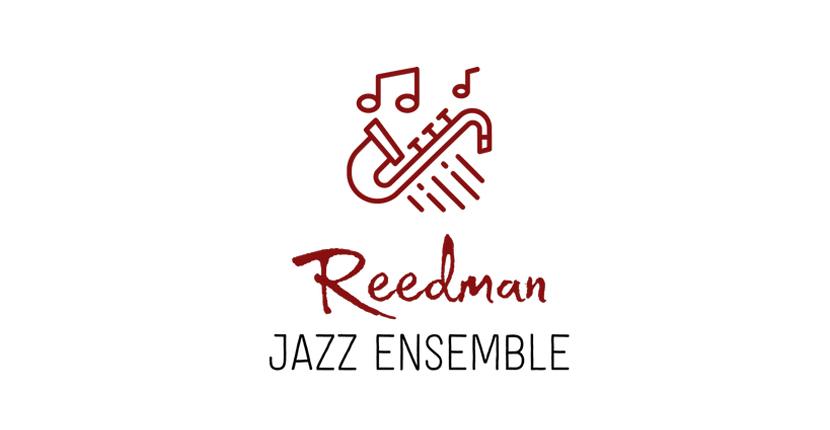 Jazzy, but not too fancy, ideal for a mellow, more sophisticated crowd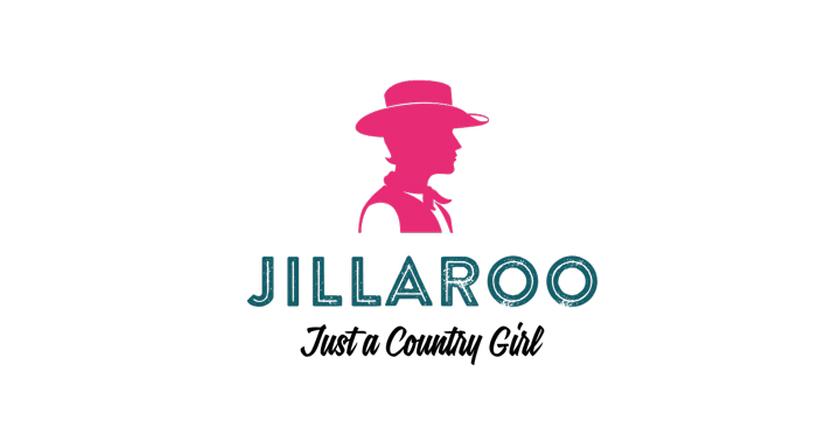 A little bit girly, a little bit country – this could work as album art, or you could place it on a promotional poster against a country-inspired background.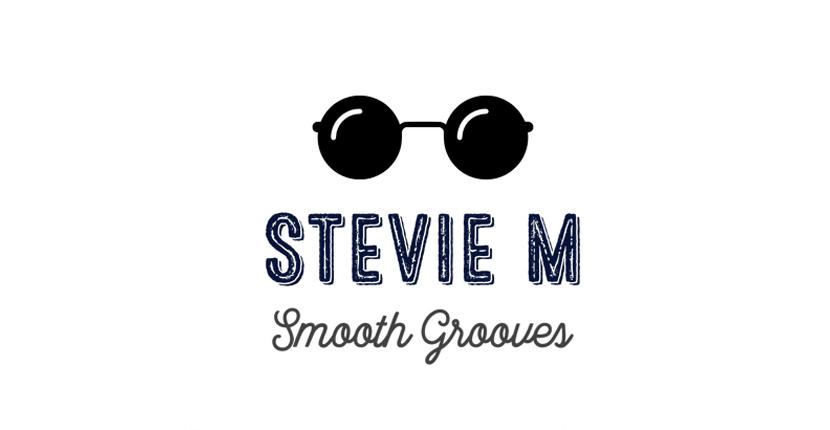 Simple and clean, but with a touch of groove and grit – it would work well for a jazz or blues musician or a DJ. It has a bit of a John Lennon vibe going for it with the dark glasses too.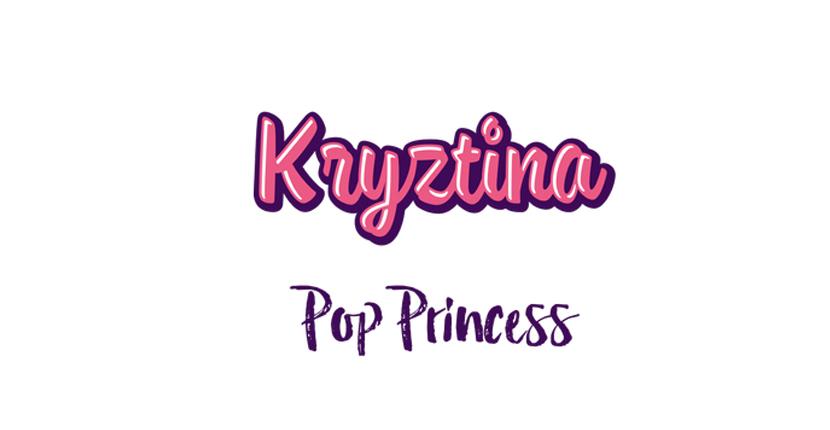 A logotype like this may induce a bit of nausea with the older folks out there, but it would definitely appeal to a younger, primarily female, demographic.

Tailor Brands Alternatives
Did Tailor Brands miss the mark for you? Maybe you want more design flexibility? Here are a few more free logo makers you might like.
Wix Logo Maker gives you the option to pay once for your logo files without an annual subscription, which can help you save money on services you don't need.
Do you want to place your logo on a full range of band merchandise but don't want to upload everything onto a separate site? LogoMaker can expertly handle that.
If you like the idea of AI-powered logo generators but were hoping for more shapes, icons, and layout options, Looka Logo Maker might be the right fit for you.
Prefer to Have Your Logo Created by a Designer?
Are you eager to skip over the logo creation process and place your trust in a freelance band logo creator? In that case, you'll want to give Fiverr a try.
Why Fiverr is pretty great:
Logo and other design services start at $5.
Multiple pricing levels are available to suit a range of user needs.
Members include experienced designers from across the globe.
It offers a free mobile app to facilitate quick communication.
Want to know more? Don't miss our
in-depth review
, or
read some tips on how to find an awesome designer on Fiverr
. You can easily narrow down your search under the Graphics and Design → Logo Design category by entering a bit of information about your project. Type in "band logo" and see what pops up –
you can sort through results based on relevance, best selling, and newest arrivals
.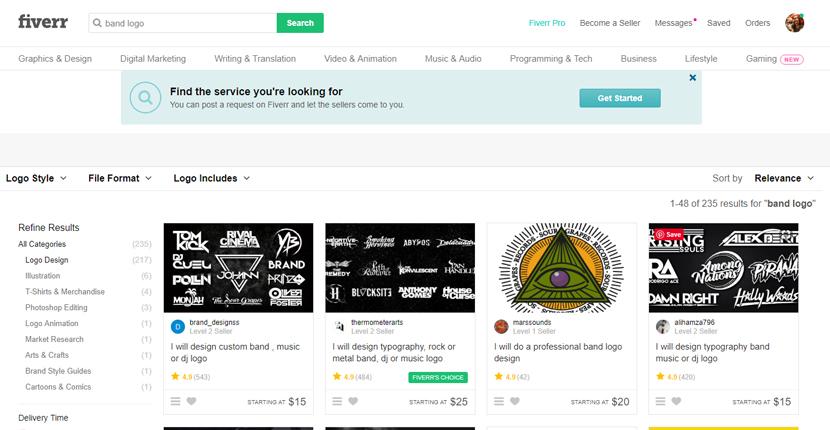 Post a request for services, or simply click on the "gigs" that are relevant to your search. You can also browse designer profiles to see the types of projects they've completed, as well as reviews from previous clients.
Fiverr Pro
If you're willing to spend a bit more for top-rated, verified design expertise, take a look at Fiverr Pro.
It features the best of the best in logo design, ensuring you receive top-notch service
.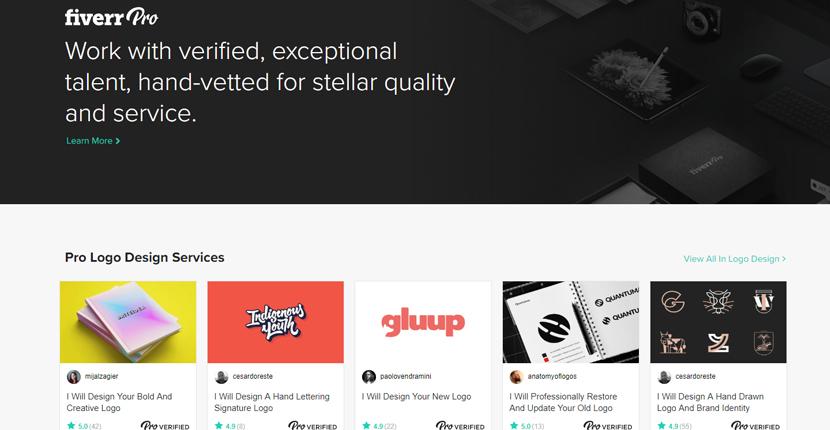 When you spot a Pro designer's work you really like, it's easy to drop them a note to check their availability and get your own gig rolling. Not sure if Fiverr is the right solution for your band? Take a peek at
99designs
or
DesignCrowd
– both feature one-on-one freelance design services plus the option to run a logo design contest if that's more your speed.
Get Inspired by Famous Band Logos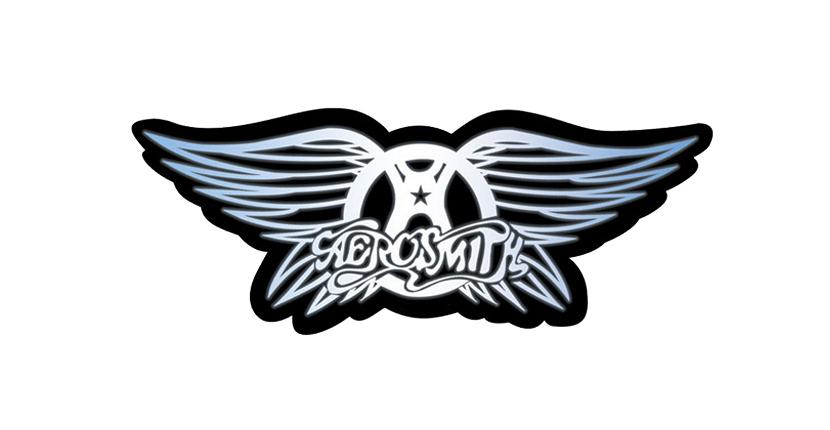 As one of the biggest names in music,
Aerosmith's
winged logo fits its high-flying rock image. The stylized text gives it an edgy, hand-crafted feeling, and the gradient in this version looks like a polished chrome emblem you'd find on a motorcycle. It's slick, classy, and iconic.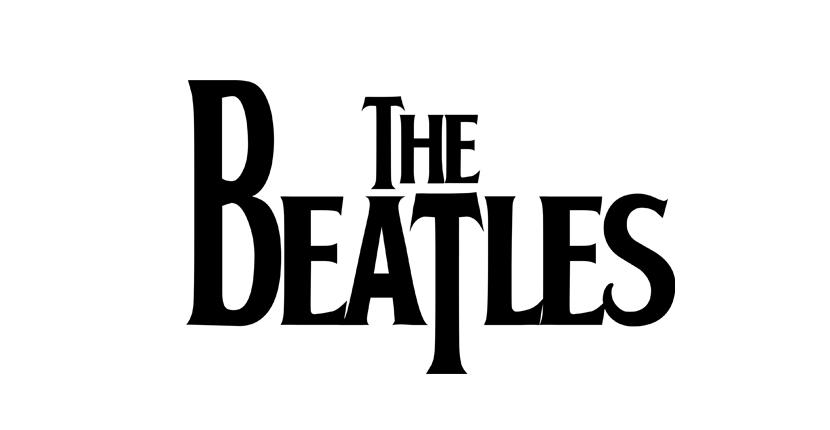 Beloved by several generations of fans,
The Beatles
never had to be fancy with the logo – it was sheer talent (and looks) that made the band popular. The "drop T" anchors the design nicely, making the "beat" stand out. It's a great way to display a band's name – so the audience can hear the music and commit the corresponding image to memory.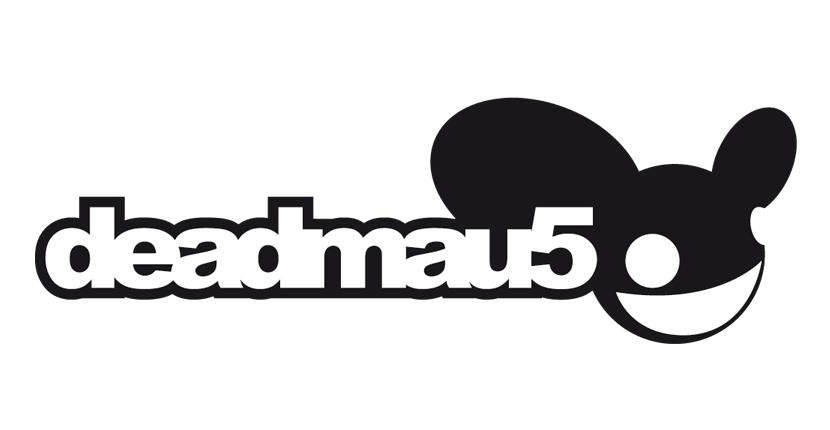 Known widely for his DJ skills,
Deadmau5
often appears wearing a mouse-style mask like the one in this logo. Although Disney tried to deny him the right to use the image, citing it was too similar to their famous cartoon character, he was ultimately allowed to keep it, since his particular mouse design was associated with his music and not Disney's work.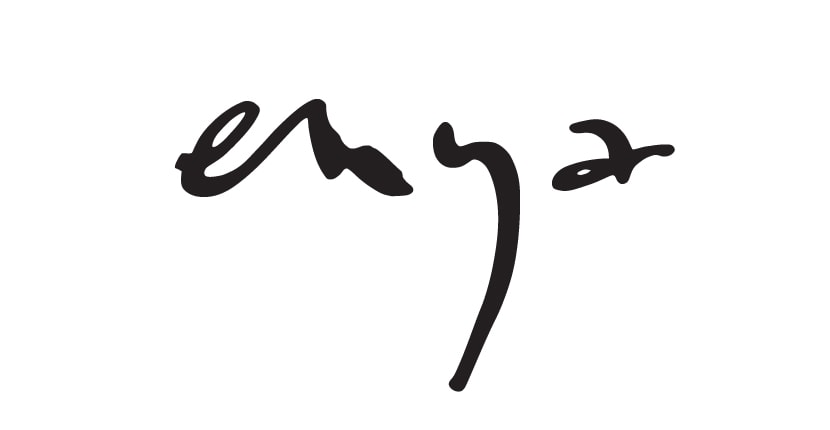 The hand-lettered logo used for
Enya's
branding plays well into her new age music career. It feels like it was hastily scribbled down at the end of a long journey, yet it has an artful quality to it, like something you'd seen on a painting. In this case, it blends well into a music genre that is often left open to the listener's interpretation.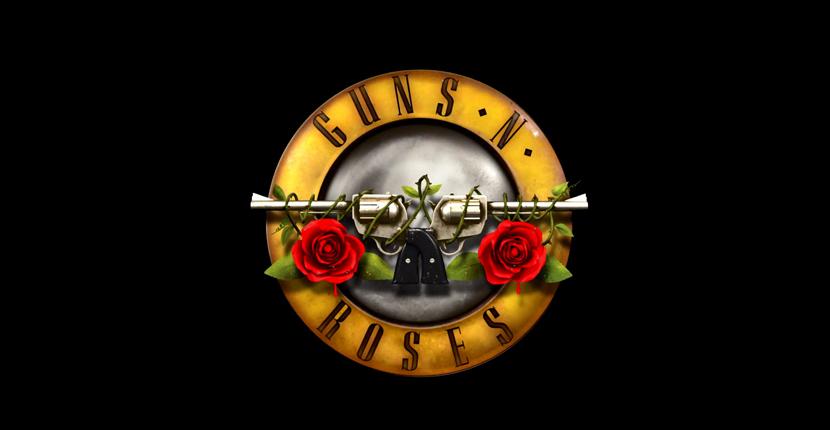 The logo for
Guns N' Roses
plays up the edginess commonly found in '80s hard rock music. Rusty and dusty, bullets flying, with a touch of grace through the use of roses. It's actually a nod to the original band members' names, but the image is also versatile in how it crosses between country and rock – and you can hear a bit of both in many of the band's songs.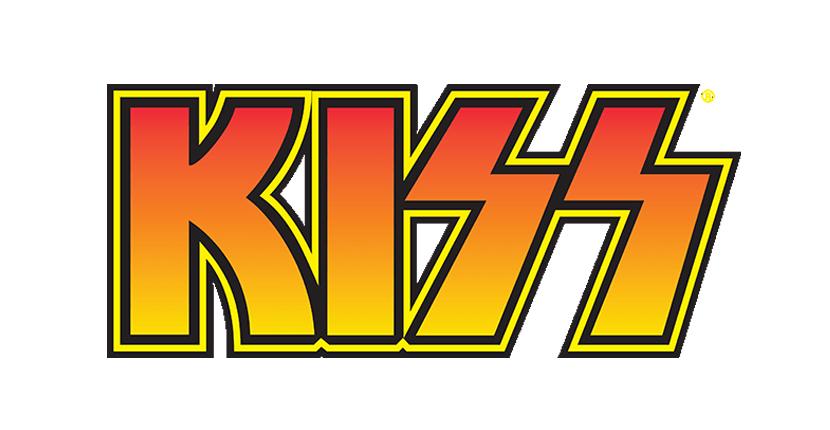 A classic rock band known for being over the top both on and off stage, the logo for
KISS
hits you like a bolt of lightning. It's bold and spicy with its use of color, and being in ALL CAPS emphasizes its strong, can't-miss presence.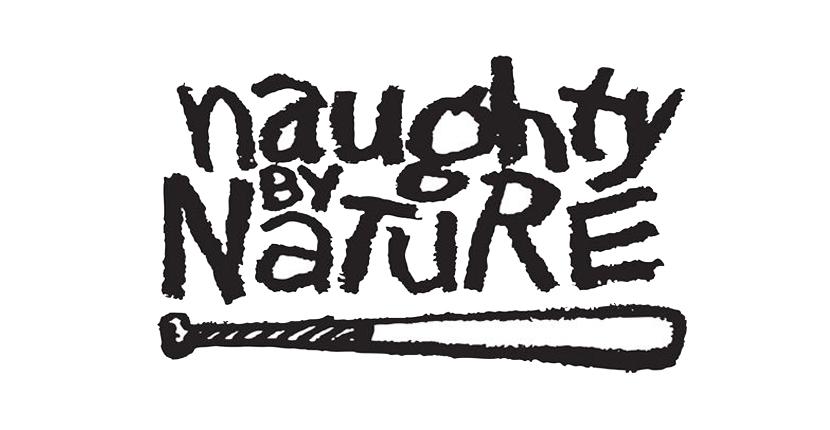 Naughty by Nature's
logo has a fun, childlike quality to it. The crayon-style lettering paired with a baseball bat lets you know this group is a bit mischievous. The original logo really was drawn with a crayon on a napkin, so even the most random scribble could be the one that fits your band's image.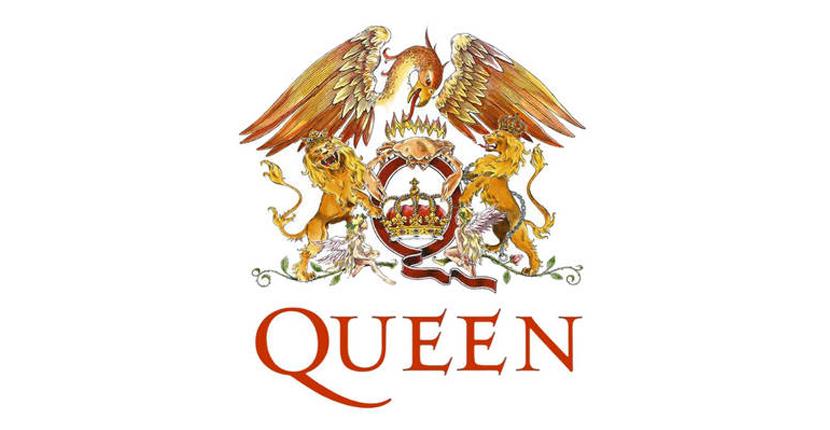 The logo for
Queen
features powerful symbolism in one grand design. It incorporates the zodiac signs for each of the original band members – Leo, Cancer, and Virgo. The use of the central crown brings everything together into a royal-like crest, which fits the name of the band perfectly. It's beautiful and bold – just like Queen's music.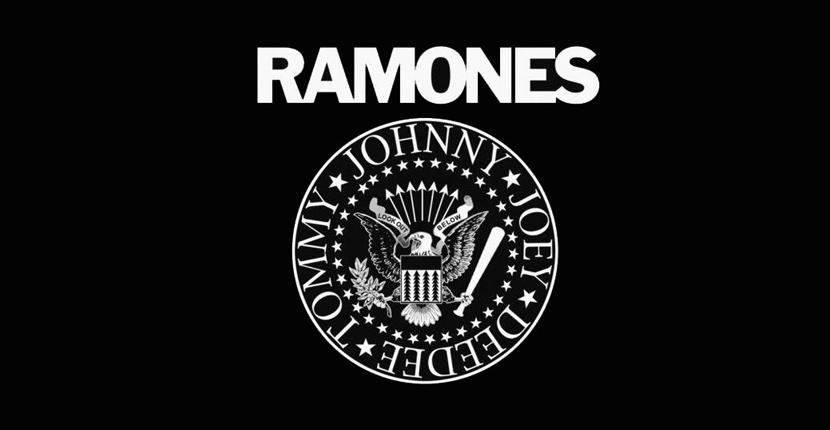 The Ramones
was known for being an all-American band, and the logo reflects that image with a presidential-style seal. It has a subtle touch of humor with the "Look Out Below" ribbon, plus a baseball bat and arrows to let you know the band means business. And then you have the names of the band members around the seal – it's just a great nod to the American spirit.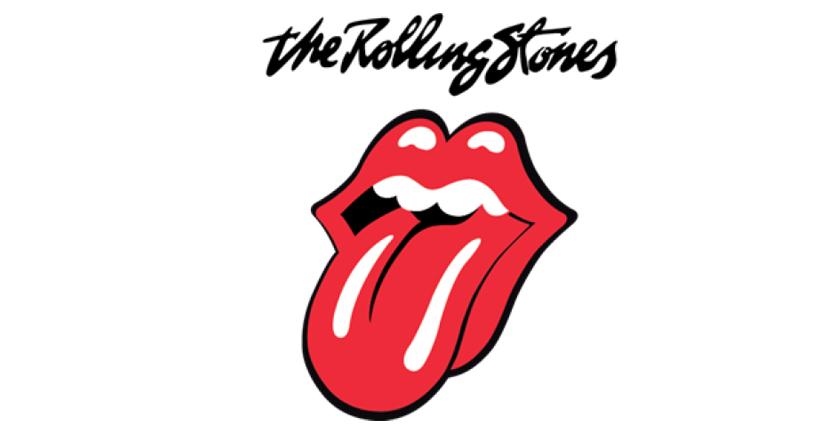 This logo for
The Rolling Stones
works with or without the logo text, and it's an image created specifically for the band. While it was originally designed with the goddess Kali (the Hindu goddess of energy) in mind, the design incorporates the look of Mick Jagger's own mouth, which on its own is quite memorable.
*Website Planet is not affiliated with any of the band brands above.
Time to Take Five
Now that you have a wealth of information on band logo design, it's time to bring down the house with your stellar music branding.
Whether you're a solo artist or play with a band, ask fans of your work and fellow members for their input.
Consider the personality of each performer and the images that come to mind while your tunes play – this will help make your branding as unforgettable as your music. With
Tailor Brands
, you can easily create your own logo for free. You pay only if you're happy with the results. Prefer to have a professional do the heavy lifting? You can find a great designer for a great price on
Fiverr
. For even more options, don't miss our list of the
top-rated logo design services
.