Finding an affordable logo designer that balances budget with expertise can be tricky, but it's possible. In this article, I'll explain how you can hire a pro logo designer for only $5
.
---
9 Best Cleaning Service Logo Designs
---
My colleague tried out some of the most well-known logo design services available. His results were certainly surprising – and not at all what I expected. Check out his
full logo design services review
 to see which services he tested and how he ranked them. (One of the tools even created our new logo!)
How to Get a Pro Logo for $5
There are two important elements when it comes to logo designers: their skill and their price.  Since many pro graphic designers are so expensive, many people think they'll have to choose between affordability and quality when it comes to commissioning a new logo. But I'm here to tell you that's no longer the case – thanks to Fiverr. Fiverr is a freelance platform that hosts creative professionals from various industries. This includes thousands of talented logo designers from around the world, all offering their services for a nominal fee. These designers come equipped with years of experience in countless styles of logo design. To check out the designers on Fiverr,
head to the Fiverr homepage
 and search "cleaning service logo" to pull up the relevant profiles. Take a scroll through the results until you see one that catches your eye. Clicking on a result will open its full view.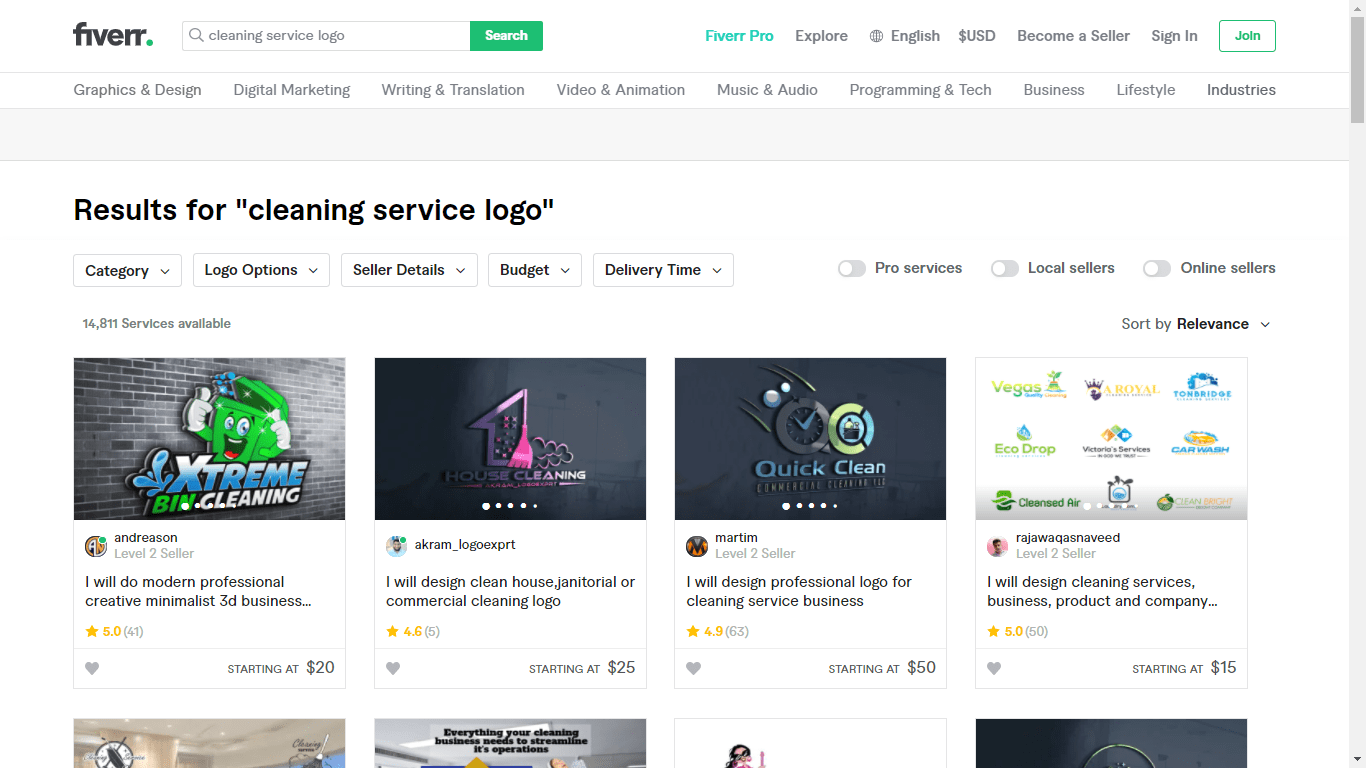 The full view of the designer's gig houses their portfolio, customer reviews, "About This Gig" section, and a list of their services. Toggle between the "Basic", "Standard", or "Premium" tabs to compare the costs and services each tiered package includes. If you have questions for the designer, click
Contact Seller
to message them directly.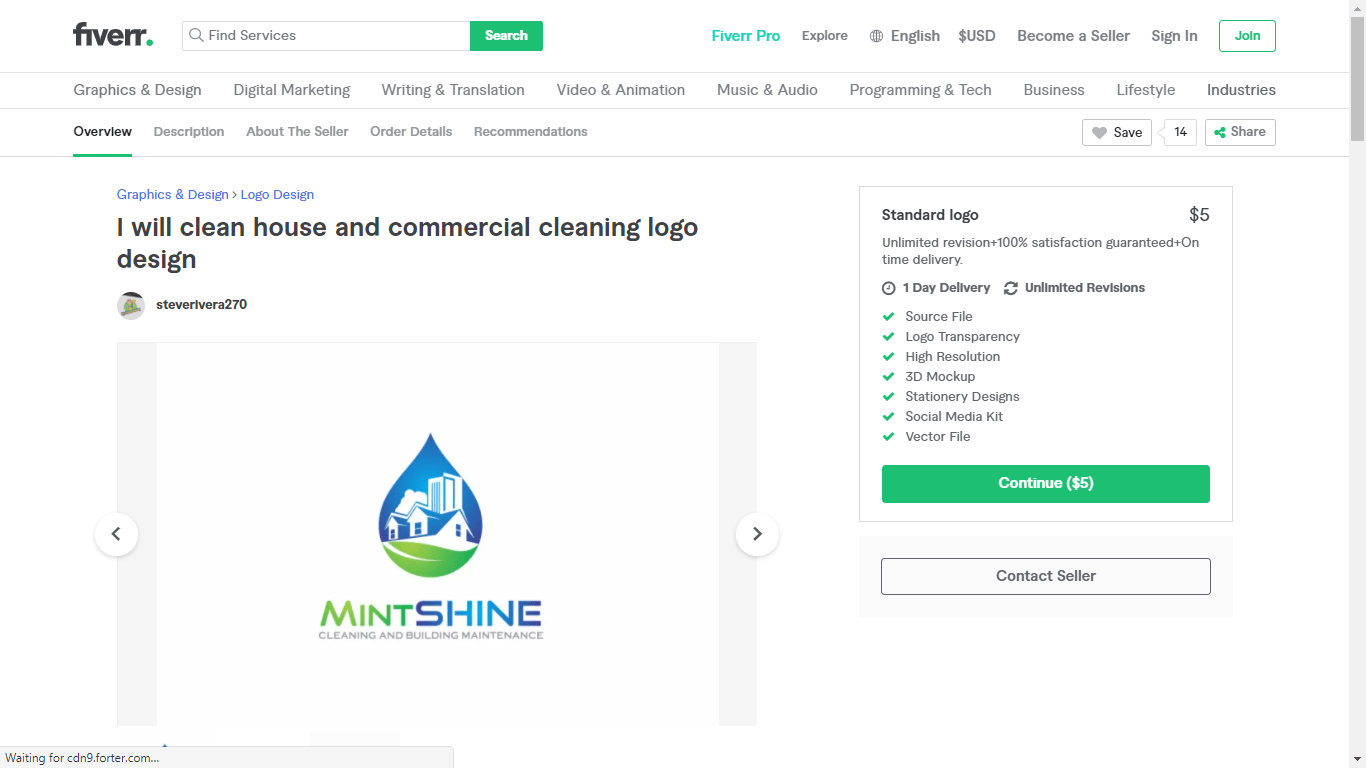 When you're ready to move on, the
Continue
button will take you to the payment preview page. Here, you'll get to review all the services included in your chosen package and the final cost before you enter any payment information. Once you're satisfied with what you see, click
Continue to Checkout
to enter your payment details and complete the hiring process.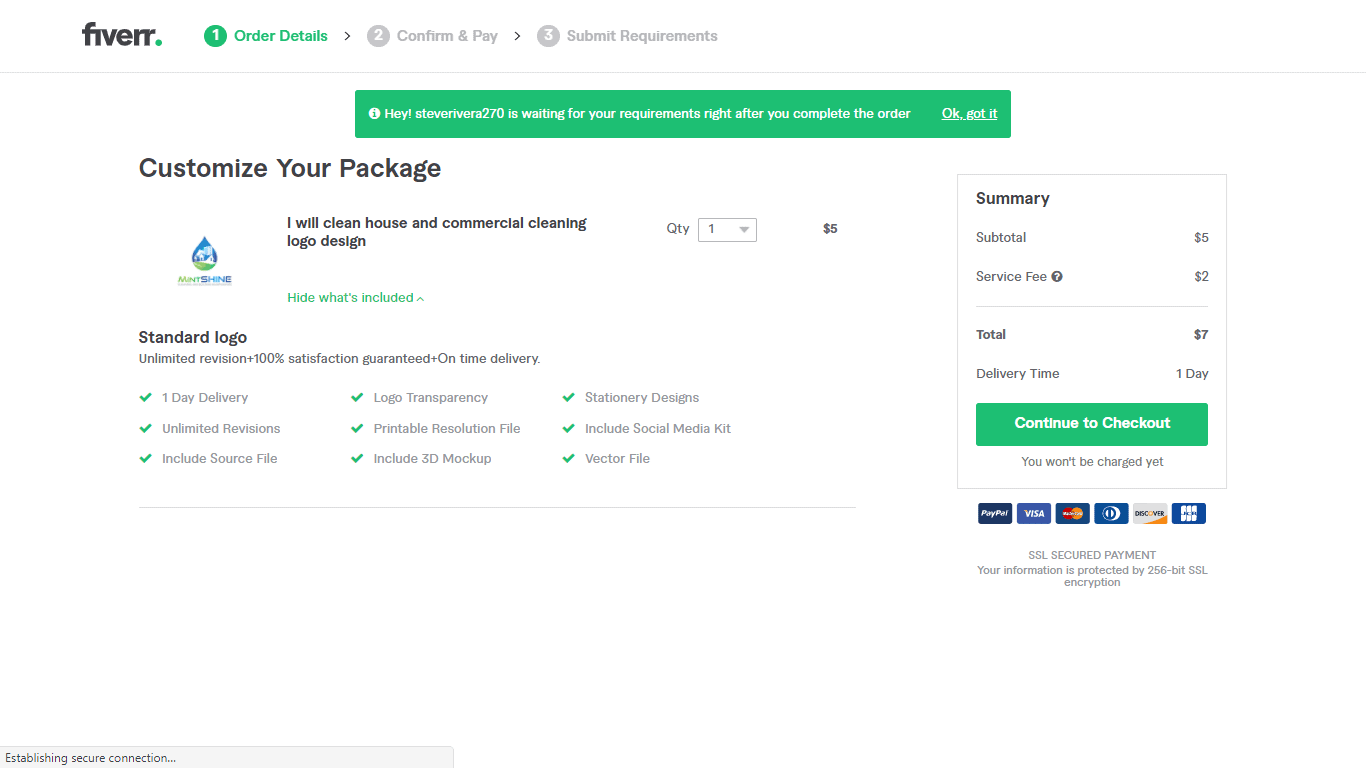 From here, you can fill out a questionnaire with the logo requirements for your designer. Feel free to include any photos or existing branding that may inspire or guide the designer. Here are a few other impressive Fiverr features:
Secured payments – For your protection, your upfront payment is held in escrow until you receive your logo. Once you're happy with the design, you simply authorize the release of funds to the designer.
No surprise fees – Since your payment is made at the start of the process, your designer cannot add extra charges or fees after they've been hired, unless you purchase additional services.
Customizable packages – Some designers offer package add-ons like expedited delivery, 3D mockups, stationery design, and transparent files. You can add these services on the payment preview page before checkout. It's a great way to tailor a set package to your exact needs.
Time-saving search filters – Need a designer that meets specific criteria? Use the search filters to load results from sellers with matching qualities, like a specific logo style or faster delivery options.
Interested in finding a freelancer? Check out our
full Fiverr Logo Design review
for more tips on hiring designers.
How to Make Your Own Logo
Committing to making your own logo is a big decision. Logo design takes an artistic eye and a fair amount of skill, even for designs that look simple on the surface. If you're a creative type who is set on creating your logo yourself, your best bet is to use a logo maker. A logo maker is an online tool that will allow you to create your logo without the need for expensive design software. My personal favorite, and top recommendation, is Wix Logo Maker. Wix Logo Maker uses cutting-edge artificial intelligence (AI) to generate personalized logo templates based on your design preferences and industry. To get started,
head to the Wix Logo Maker homepage
 and create a profile. Enter your company details and click
Let's Go
to begin.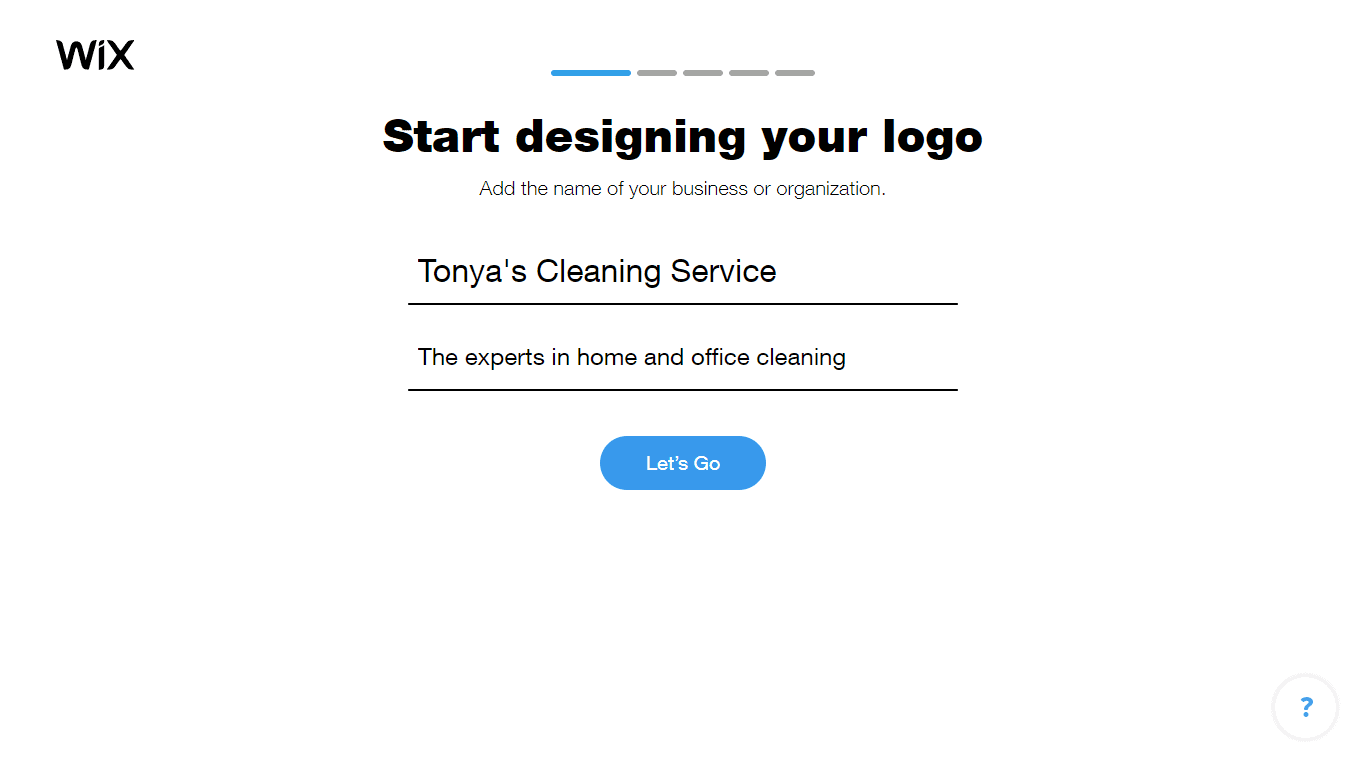 Start typing your specific industry into the search bar and select the closest match from the menu. This will help the AI decide what type of icons to add to your logo template suggestions later.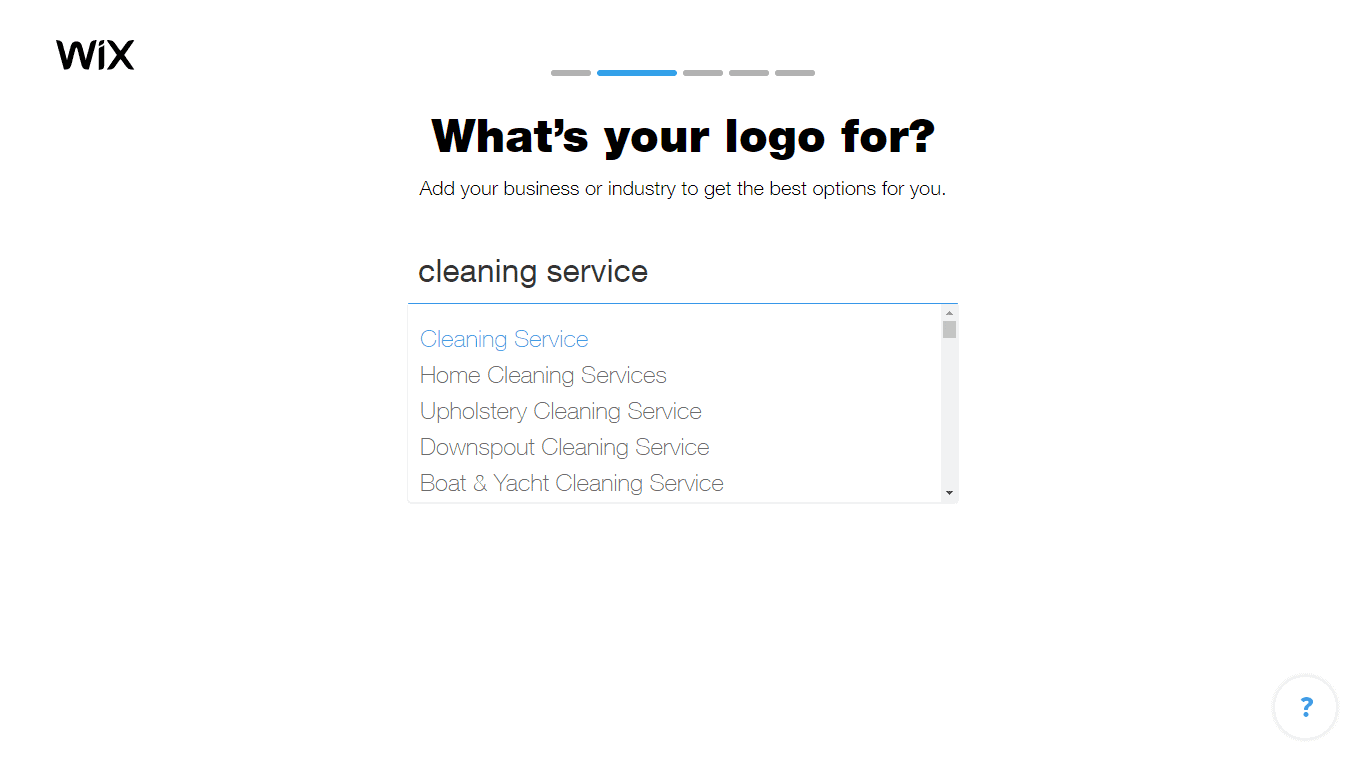 What words describe the look and feel of your finished logo? Select as many as apply from the options available.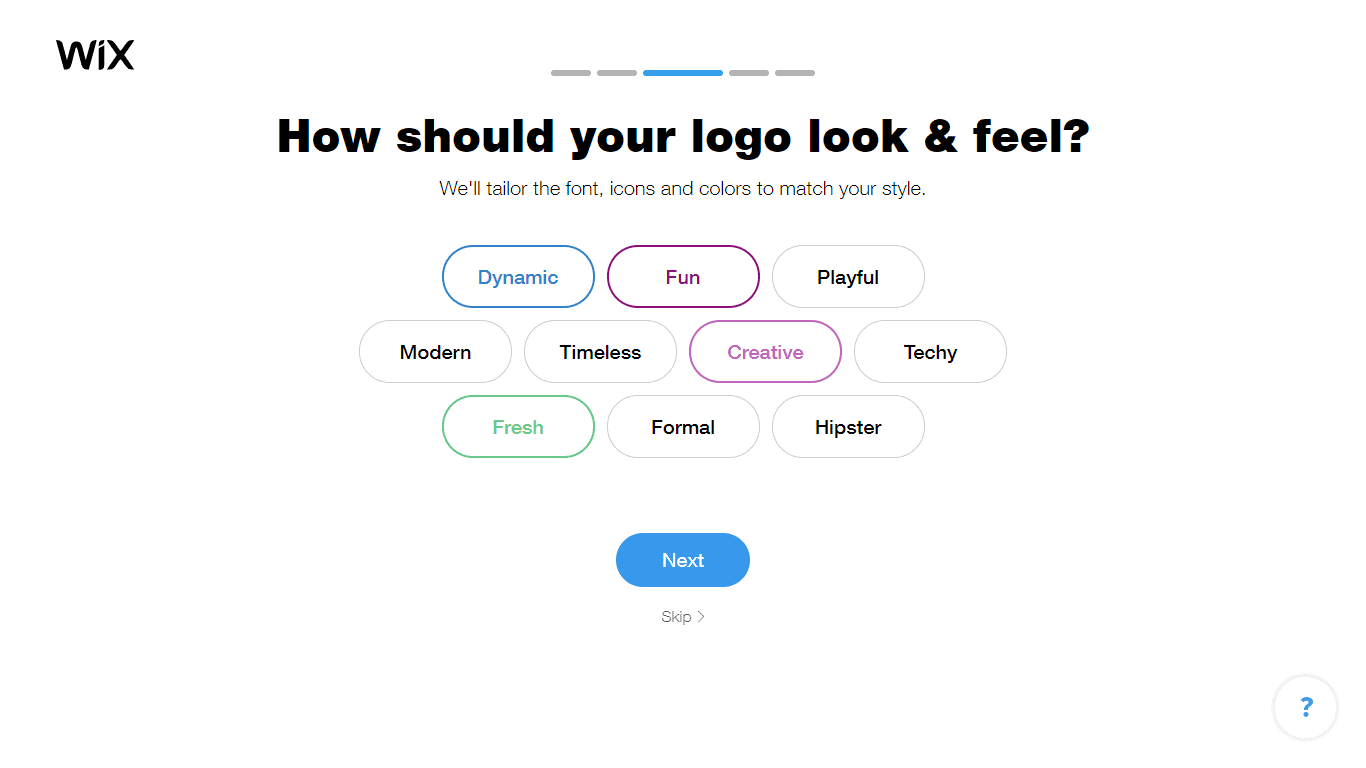 The logo pairings stage is essential for the AI to learn your preferences. Choose the logo in each pair with the design that you prefer. Try not to overthink this stage, just go with your gut instinct.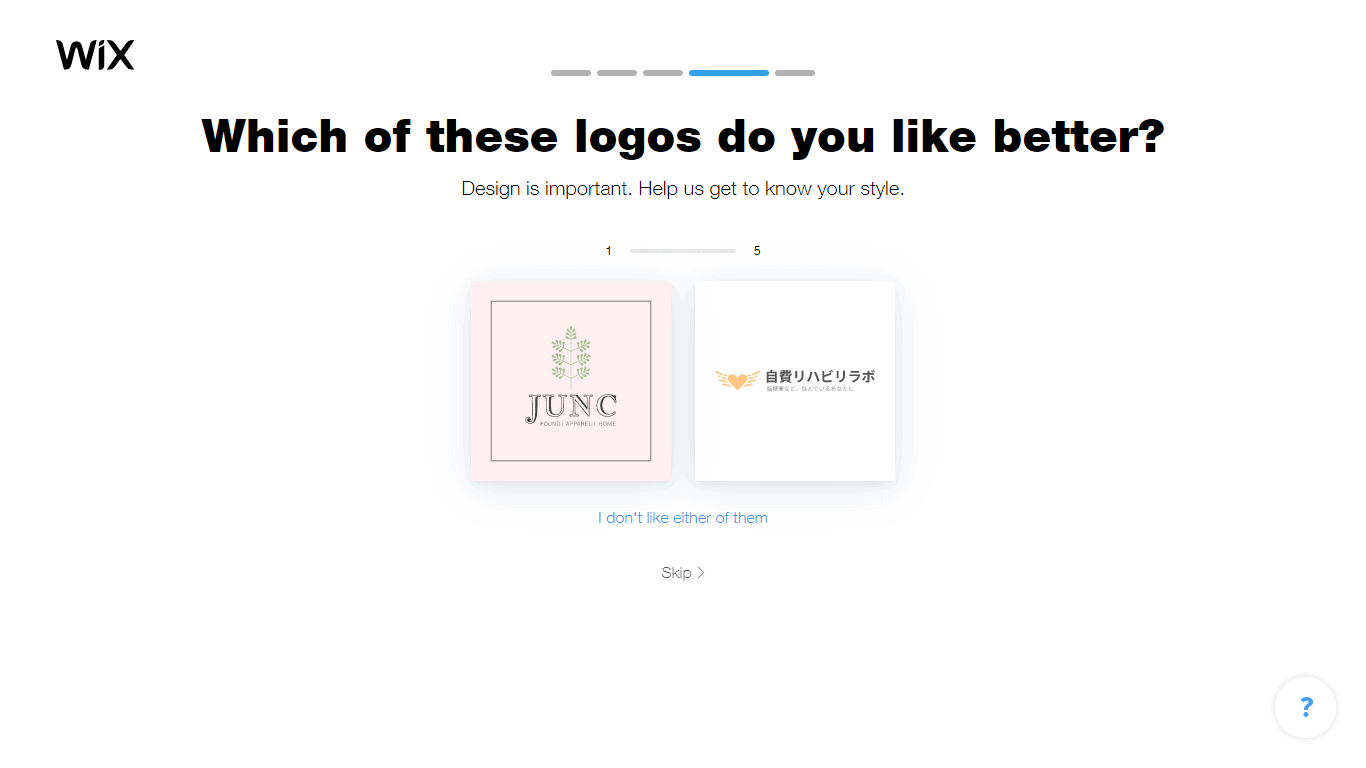 Finally, where will you be using your logo? Select all the options that apply, like social media, websites, or in presentations, then click
Next
to load your logo templates.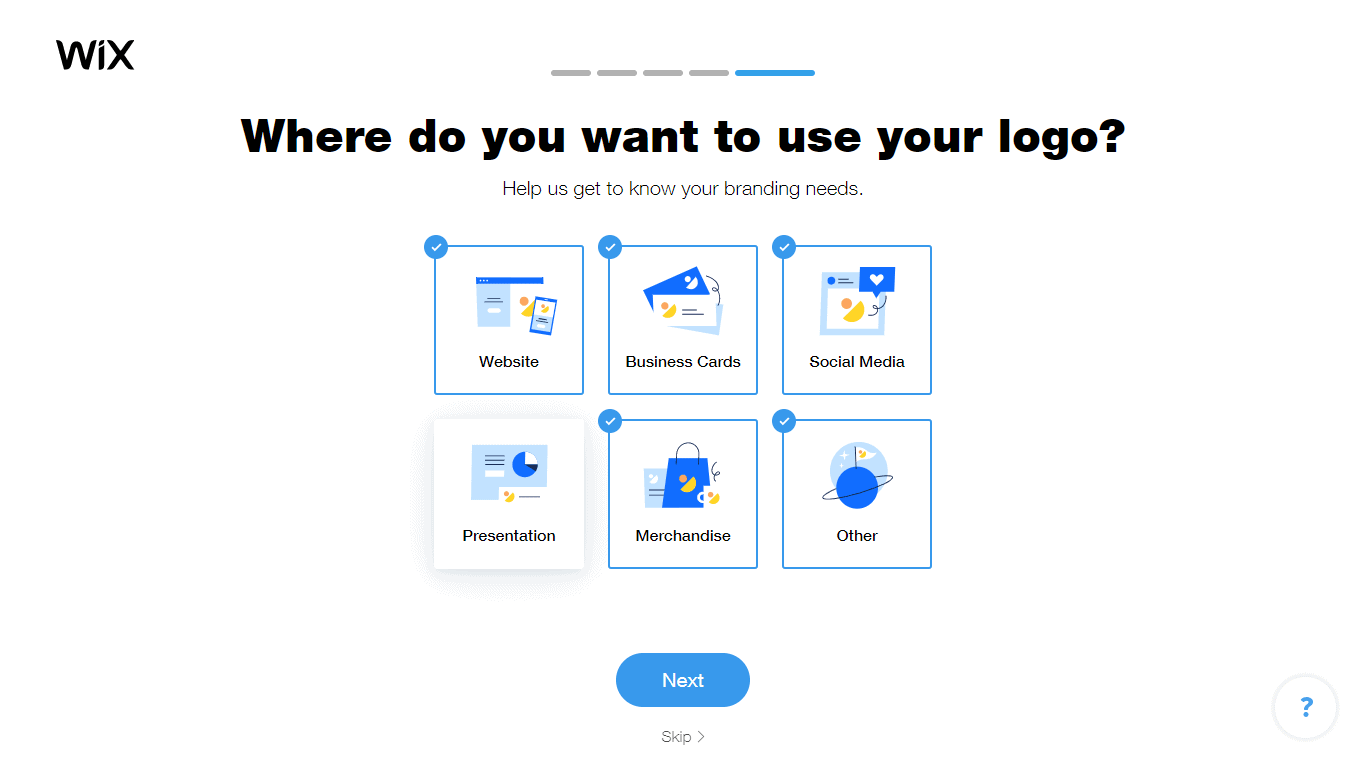 And now for the fun part! Scroll through the templates to find the one closest to your vision.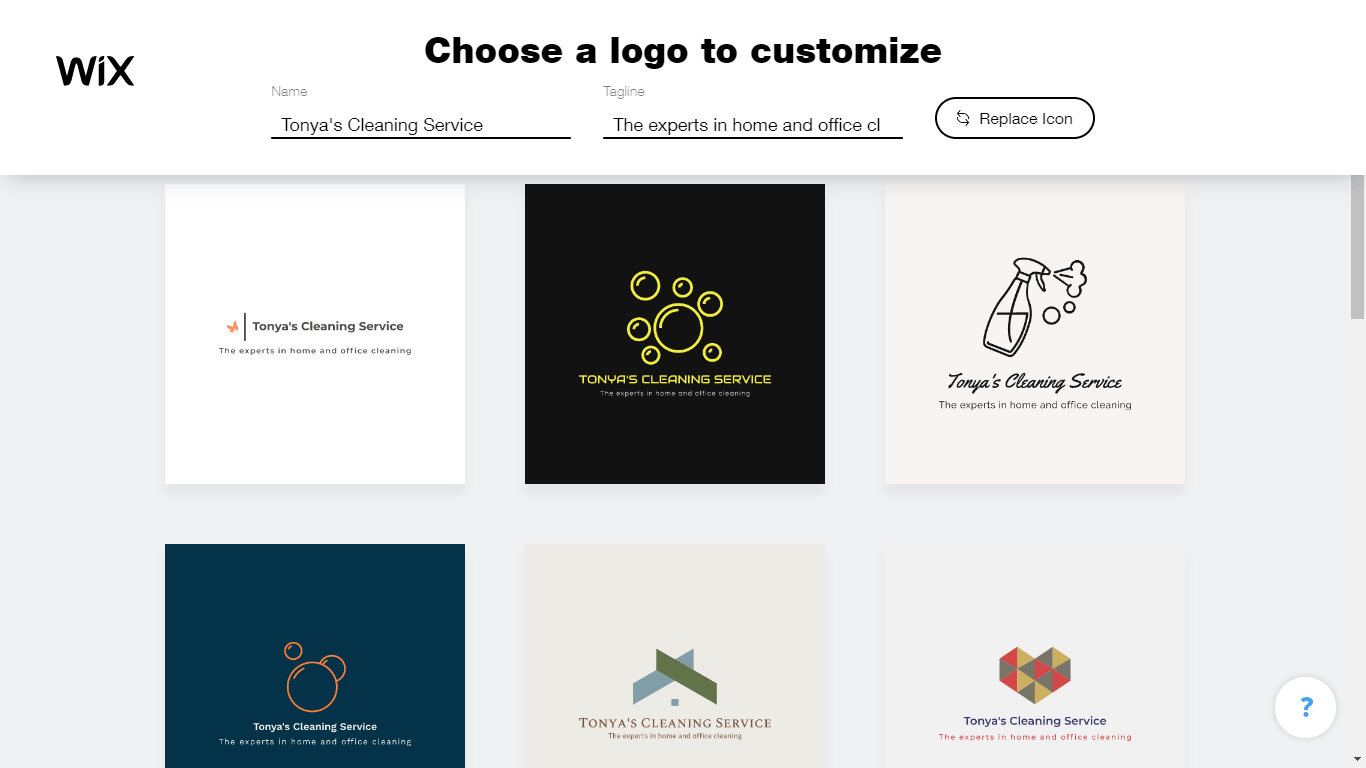 If you want to see some more icon options at this stage, click
Replace Icon
and search "cleaning" to pull up more choices. You could also search for an image that works with your company name or mascot.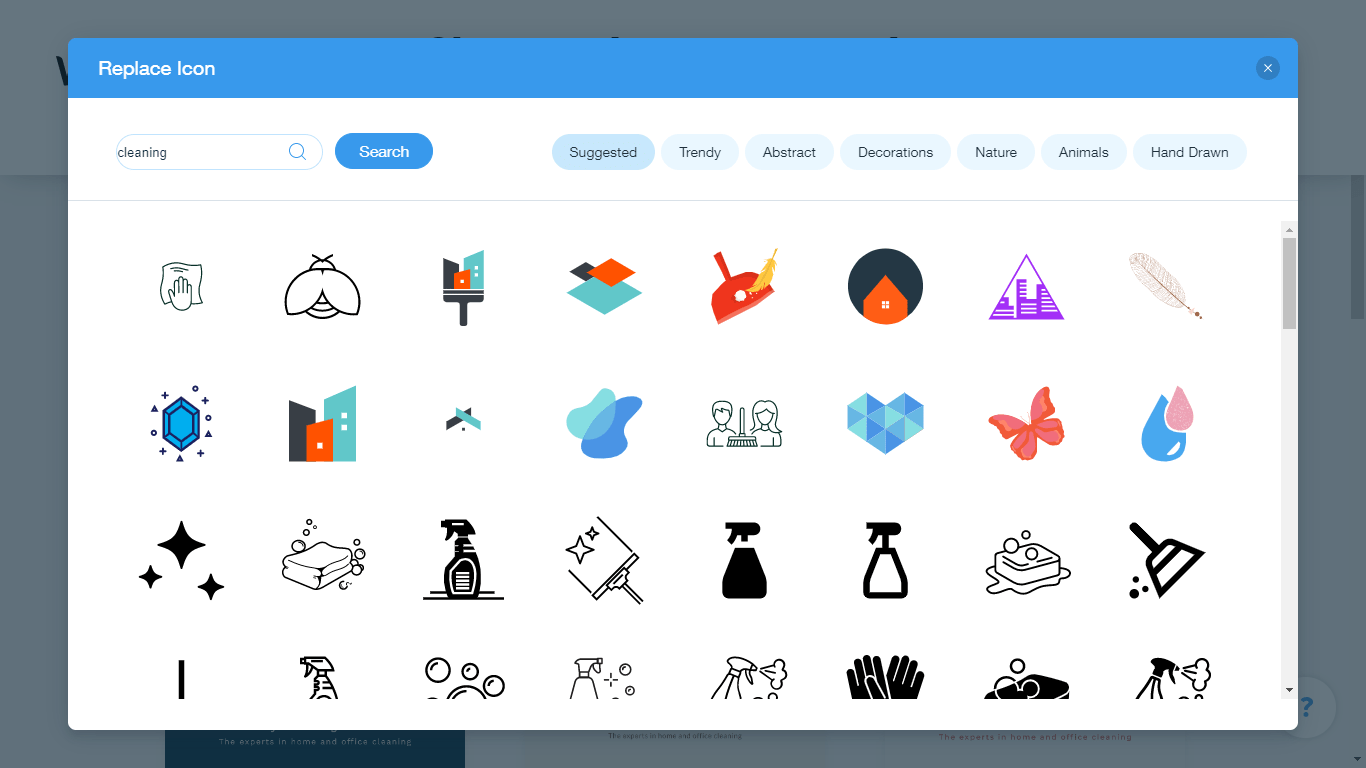 When you're ready to edit your favorite template, click
Customize
. The logo editor is packed with tools, so this is where you'll really be able to make the logo your own. There are more than 200 unique font styles and you can create a color scheme to match your company's existing branding. You can also add multiple icons, increasing your ability to create something unique. When your edits are finished, click
Next
to choose your package, pay, and download your logo in high-resolution. If you're still not quite sure about the finished design, you can download a free, smaller-size version for testing and comparisons.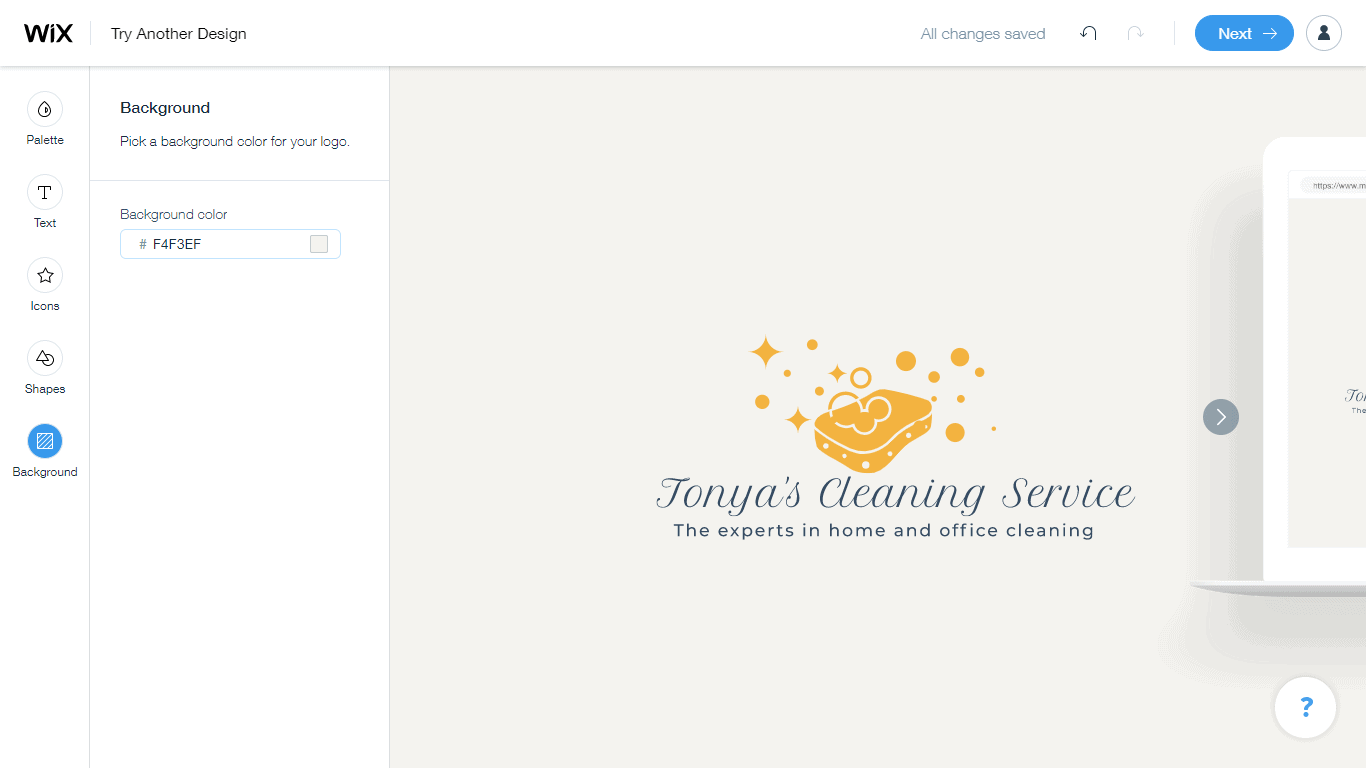 Wix Logo Maker Alternatives:
DesignEvo – If you need a quality logo in a hurry and don't have the time to answer any questions, DesignEvo has more than 10,000 stock logo templates for quick logo creation. Just search "cleaning" to pull up relevant logo templates.
Looka – Starting a brand new cleaning company? Get your logo and any essential branding materials all from Looka. Score website design, business cards, and even t-shirts with your logo on them for your staff to wear!
Want to learn more about Wix Logo Maker?
Read our full Wix Logo Maker review
for more example logos.
Final Thoughts
The price of an item typically serves as a significant indicator of its quality. As a result, people often perceive higher-priced services as superior to their more affordable alternatives. However, Fiverr has changed this perception about logo design, eliminating the need for you to adhere to this belief.
For just $5, you can get a bespoke, professional logo on Fiverr
. There's no beating it!
Wix Logo Maker is an amazing logo creation solution for those interested in DIY-ing their logo
. Its intuitive AI makes the entire creation process stress-free and fun, without the burden of learning how to use Photoshop. Still weighing your options? Head over to my colleague's
expert logo design services review
 to see how the top services performed in his extensive test.