Today, websites can be built for free via Wix's website construction system.
Any website built on the platform has a URL address that belongs to WIX and there is a company advertisement on the header of the webpage.
There are cases where customers choose to pay Wix for a premium plan that allows them to connect the website to a personal domain address, take down Wix's advertisements, increase the amount of storage and bandwidth and add an assortment of applications and various benefits.
These are the steps that are to be taken in order to add a premium plan to the website
Step 1:
Go to the Wix website, connect via the user and password and select your website on the administrator page.
Step 2:
Click the Upgrade button that can be found at the bottom left side of the page or in the middle of the page. (If you cannot click on the button, it can be assumed that there is already a premium plan for this website.)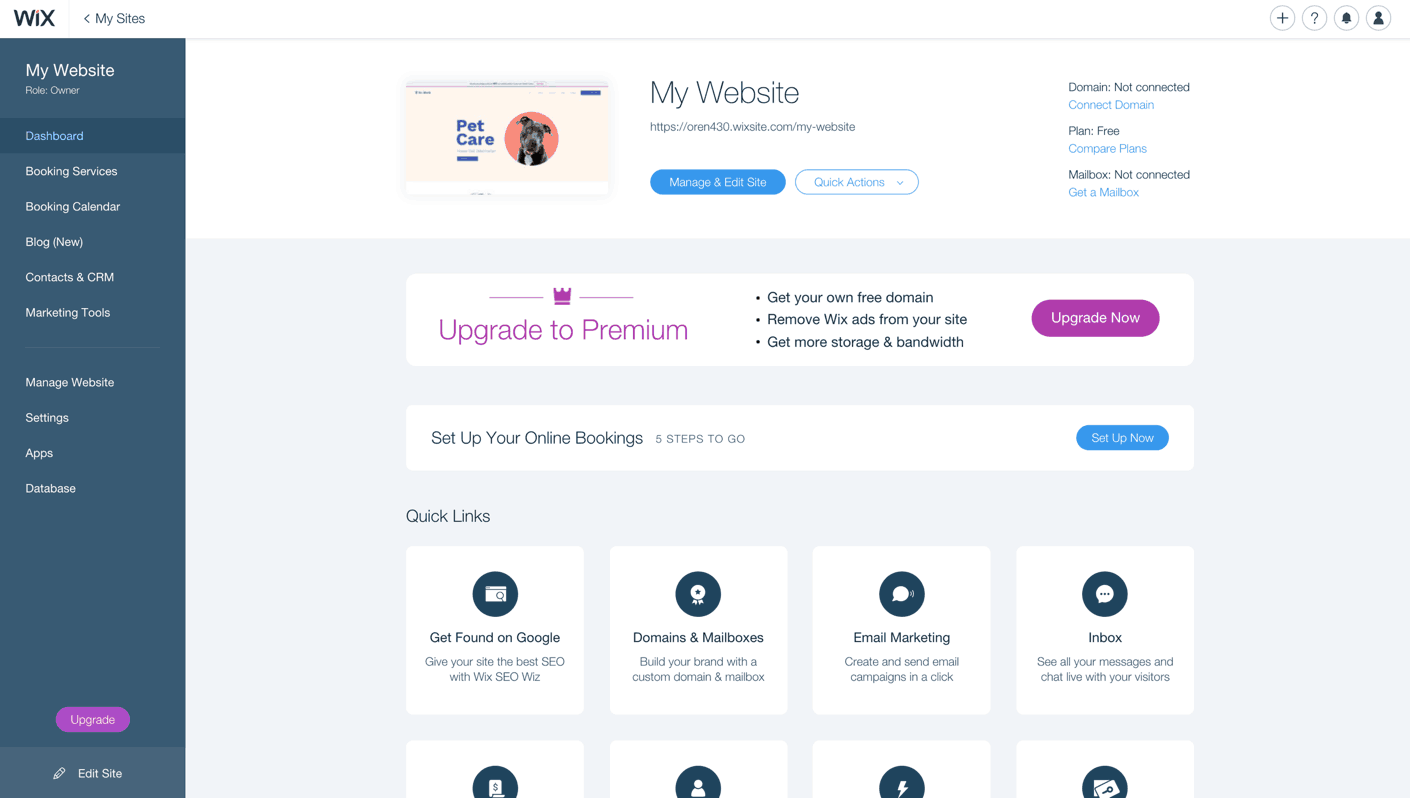 Step 3:
Choose the plan that is appropriate for your business/website based on the required parameters and click on the Select button.
Most will likely choose the Unlimited or Combo plans for template websites that do not contain special elements like a store, restaurant, meeting management system, etc.
Make sure the Connect Doman program does allow your domain to be connected but does not take down the Wix advertisement from the website.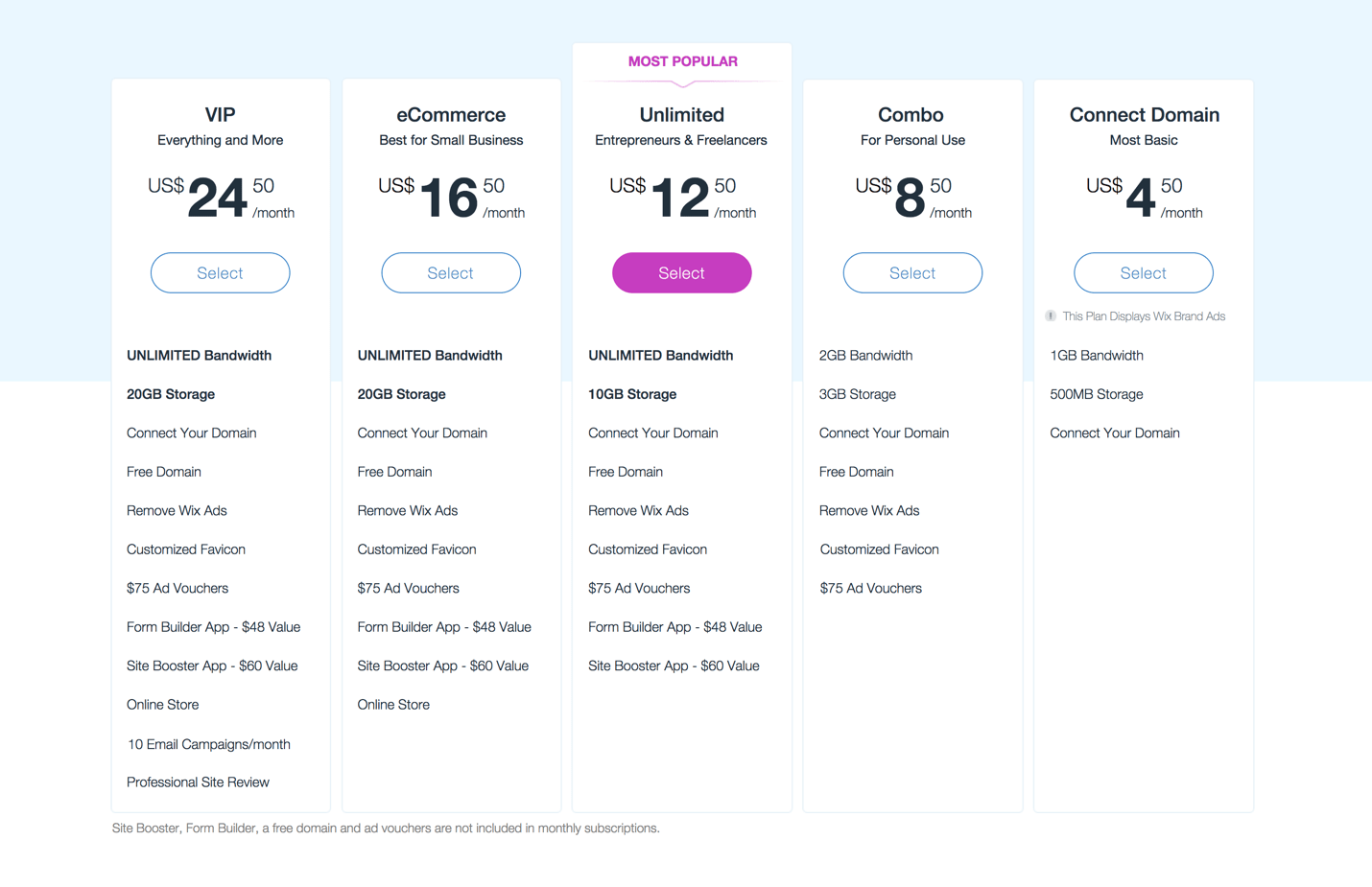 Step 4:
Select one of the three payment options that suits you (monthly, yearly or two-years)
Pay attention: Some specific benefits are only given in the yearly and two-year programs)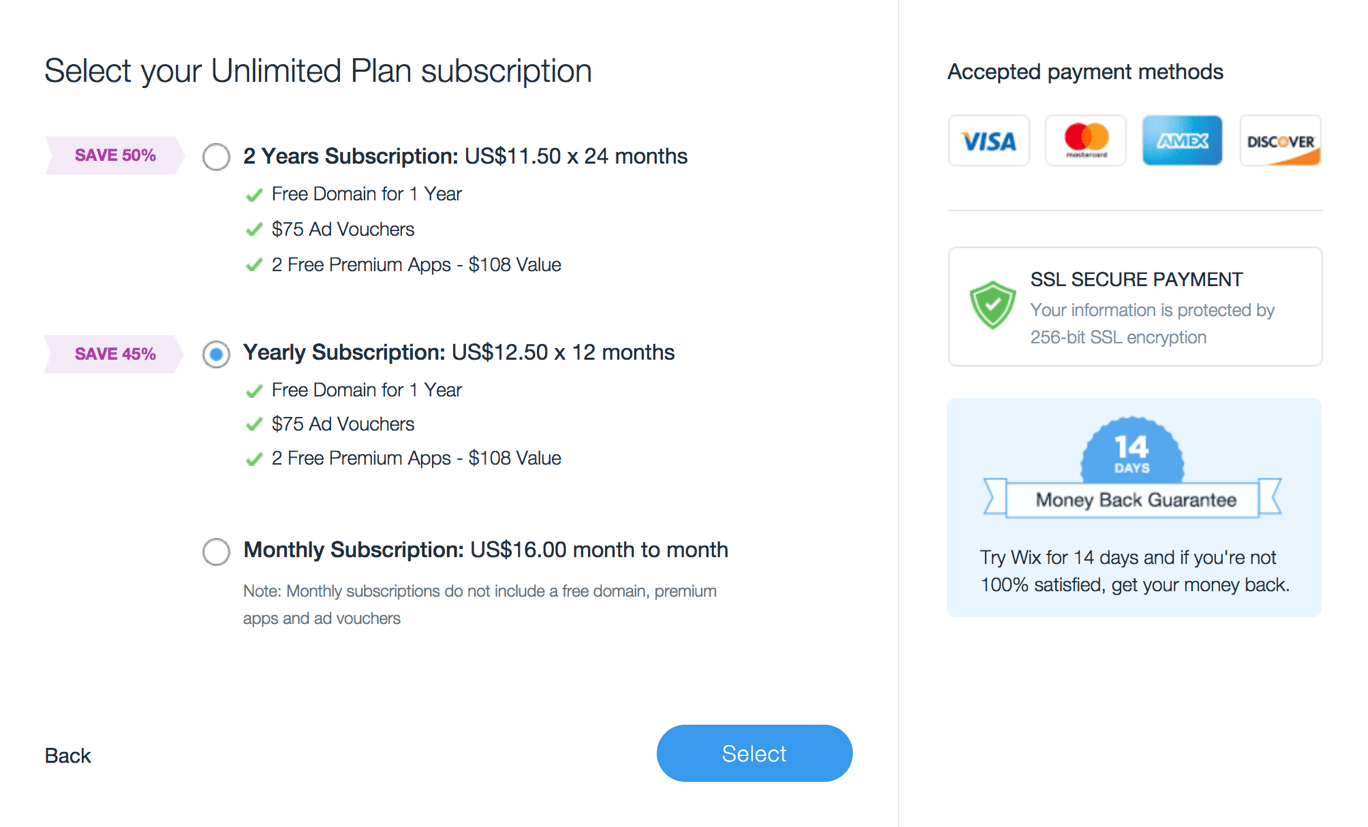 Step 5:
Fill in your personal information, the transaction details, and credit card information and click on the Submit purchase button.
It important to note that the premium plan can be canceled up to 14 days from the purchase date.
If you have a coupon code, enter it in the appropriate spot on the page.
Step 6:
Congratulations! The plan you selected is now operational.
At this stage, you can connect a domain address to the website.