A website is only as reliable as the company that hosts it.
 J. Crew learned this the hard way in 2017. Their hosting service could not handle increased traffic on Black Friday and this resulted in the site crashing on the most important shopping day of the calendar year. Before you design any aspect of your site, you need to find a quality web hosting service. The future of your site and your brand hinges on your ability to find the best service for the best price. When looking for a service, it's important to do your research and to ask the right questions. This way you know can select the best provider to help you grow your site.
Why Quality Web Hosting is Important
A Web hosting service is "brick and mortar" aspect of your website. It's the location where all of your website's files are stored and the way which your site is published to the world. In the past, just finding a place to publish your site was enough. After the internet became mainstream and e-commerce became the norm,
finding quality hosting became a crucial component of a successful website
. Some hosting services were ill-equipped to handle demand and this resulted in poor performance from hosted sites. Others only offered basic services which severely limited the future growth of some sites. Those that didn't use quality hosting fell behind those that did.
You want a service that is secure, fast, offers the ability to meet visitor needs, and is easy to use by those administering your site.
When there are problems, such as a server outages or pages that aren't loading properly, you want a service that fixes those problems quickly and efficiently. Most web hosting services claim to offer everything site owners need to run their sites. Once you dig deeper, you find out they don't provide some of the services you need, or you will pay through the nose for added features.
It is vital that you do your research when selecting a hosting service
. Below are nine questions you should ask any web hosting service you're considering.
Question #1: How Much is the Renewal Fee?
Many hosting companies offer a low rate for new customers, but there is usually a catch or two. The low price the hosting company offers, often comes with strings attached, for example, you need to sign up for a minimum 12 months of their hosting service. A majority of customers don't have a problem with this – they see their website sticking around for much longer than 12 months anyway.
The problem arises when you want to renew your hosting agreement.
Some sites will dramatically bump the price of their service, sometimes as much as 300%. That service charging $1.99 a month for the first year may now cost $7.99 a month moving forward. Before you sign up,
check future pricing or you may find your hosting service fees skyrocket once your initial contract is up
.
Question #2: What E-Commerce Features Are Available?

Are you planning to launch a web store or some other form of e-commerce site? If so,
make sure your web host has the tools and services necessary to run your store
. Some hosts specialize in blogs or simple websites and don't offer the tools you'll need to operate an e-commerce site. Some of the tools that you'll need include the following:
Shopping cart software
Payment processing software
SSL certification
Live chat software
FAQ plug-ins
Appointment scheduling
Shipping calculator
Also, are these features available as part of the base package or will you need a specialized package for these features?
Question #3: What Support is Available?
It doesn't matter how experienced a developer you are, at some point you are going to have problems with your service. Some problems will be obvious, such as a database that isn't loading correctly on your website. Other problems are a bit more ambiguous, such as a website running slowly on specific browsers. Then you have problems that are out of your control, such as server outages. When this happens, you want a service that provides excellent support. For those of us who are not tech geniuses, you want help that can break things down into layman's terms. Many companies only offer email support or an online ticketing system.
The best services provide 24/7 online chat support and telephone support
. Anything less and you may find yourself stuck when your site goes offline at 2 am.
Question #4: What is Your Backup Schedule?
What happens if your site gets infected by a virus, a database becomes corrupted, or you make a change that hoses your site? Your site goes down and the only way to recover is via a backup. You want a company that runs regular backups in case of emergency.
Stay away from companies that fail to back up your site at least once per day
. Also, confirm that they back up everything on your site, including database files and media files. Some companies only backup your base website files. If your web server crashes or you hose your website in some fashion, how easy will you be able to restore it? Can you restore it from the cPanel or do you have to contact support?
Question #5: How Strong is Your Security and Do You Offer SSL?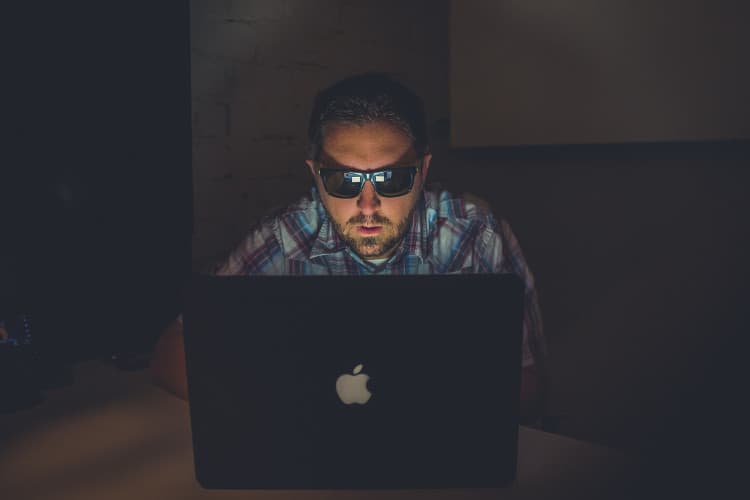 Inquire on your host's security policies. What are the size of their encryption keys for data? Are they using 128-bit or 256-bit encryption? While both provide impressive security, 256-bit keys are considered military grade encryption and impossible to crack. If you run an e-commerce site or store any sensitive data on your site, you need SSL certificate support. SSL certificates create secure connections between your site and your customer's computer. The certificate then encrypts all data to make data transmissions uncrackable. If you are accepting credit card payments, make sure they offer TLS v1.1 or better. Transport Layer Security (TLS) offers a level of encryption superior to SSL and is used to safeguard your customer's payment data. It is now the standard for online payments starting in June 2018. Also, do the servers regularly scan for malware, ransomware, and other online threats? This ensures that someone else's site on the server doesn't infect yours and start distributing software to your visitors.
Question #6: Does the Hosting Site Own the Infrastructure or are they a Reseller?
Some web hosting services are just resellers for another company.
Resellers don't actually own the equipment or infrastructure but simply work as middlemen or salesmen
. It's crucial because, at some point, the terms and conditions of the parent company might disrupt your site. Additionally, any increase in prices by the parent company would result in higher costs for you. Stick with providers who own their infrastructure. If your company is a reseller, find out who owns them and go there instead.
Question #7: What's Your Uptime?
When your website is down, you lose traffic. You want a company that guarantees their uptime.
The best companies will offer 99.99% uptime or better.
If a company is unable to meet their uptime guarantee,
how are you compensated
? Companies that are not willing to back up their guarantee with any compensation (either refund or additional hosting time) should be avoided.
Question #8: How Scalable is Your Service?
The goal of any online company is to grow and expand. This means bigger websites, more features, and (hopefully) more traffic. When this happens, can the hosting platform suit your needs? If you need more bandwidth, storage, additional sites, or unique features that aren't in your package, are they available and more importantly, how much do they cost?
Some providers are best suited for beginners or small-scale websites. Once you start growing, you may have to go elsewhere
. It's better to check scalability options ahead of time before signing up.
Question #9: Are There Any Hidden Fees?
Read the fine print of your hosting contract before signing up for any hidden fees, such as:
Setup
Excessive bandwidth usage
Additional storage
Multi-domains
Using tools outside your package
No one wants to receive a monthly bill that is over the usual cost.
Pick the Best Web Hosting to Improve Your Chances For Success
You have plenty to do to grow your web business without having to worry about web hosting.
That's why it is critical that you spend the time to find a quality service before building your site
. By picking the right web host, you will have all the tools you need to make your website a success now and to continue growing in the future. Check out our
web hosting reviews
here to learn more information!