HostGator is a veteran web host, with almost a million customers all around the world. It's a good host, but like any other, there are certain downsides; customer service is slow and the prices can be misleading.
However, it's a beginner-friendly host, with some decent features and generous resource quotas. You can read more about the features, pricing, support, and so on, in the detailed review.
As you'd expect, the process to connect a domain and install WordPress is relatively straightforward. This review takes you through it step-by-step.
How to Connect a Domain and Install WordPress on HostGator
The first thing that struck me when I logged in to my new dashboard was the features and tools for beginners. For instance, straight away, there's a link to a webinar explaining the "new and improved customer portal."
I didn't need to watch it as the dashboard was really easy to navigate and understand without help, but for new website owners, it's good to know there are easily accessible tutorials.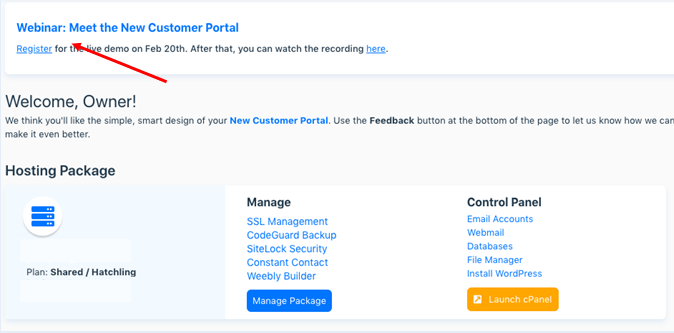 As I had used my own domain name, my next step was to update my nameservers to point to HostGator. It was easy to do. My welcome email included the instructions and specific nameserver details.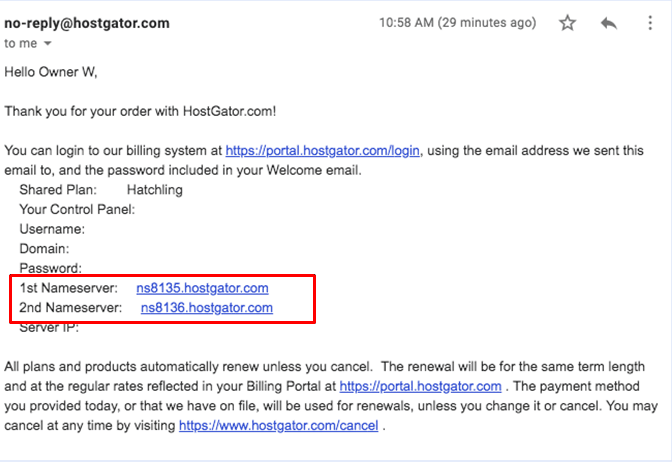 HostGator provides help documentation to explain how to update your nameservers, so all I needed to do was head over to GoDaddy to do so. Within a couple of minutes, my domain was correctly mapped to HostGator.
While the process is simple, I did find the HostGator dashboard to be quite slow on occasion — mainly when changing pages or tabs. It wasn't a huge problem, just a little unusual for a hosting provider.
The next step was to install WordPress. Again, this was ridiculously easy. Just log into your dashboard and click Install WordPress.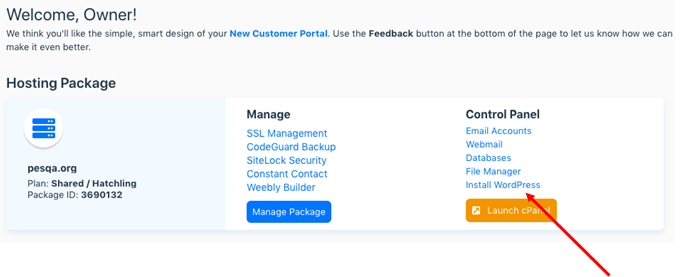 You will be directed to the cPanel. As well as selecting the domain you'd like to install WordPress on, you need to navigate past a series of upsells. You can purchase various WordPress themes or setup help from a Pro.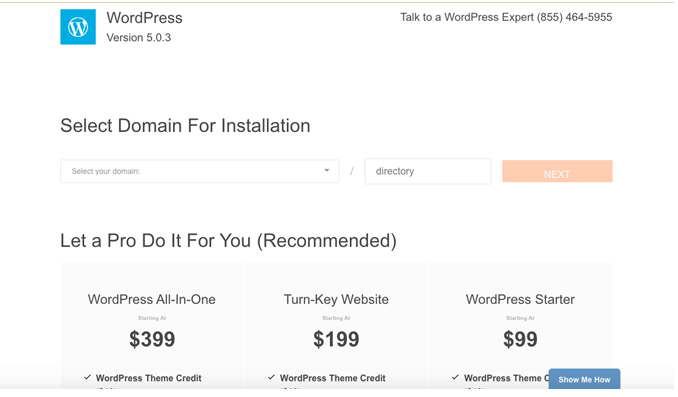 I opted to continue the install without help and I believe even new website owners can easily handle the process without it.
The next screen prompts you to enter your blog title, user name, name, and email. These fields can be anything.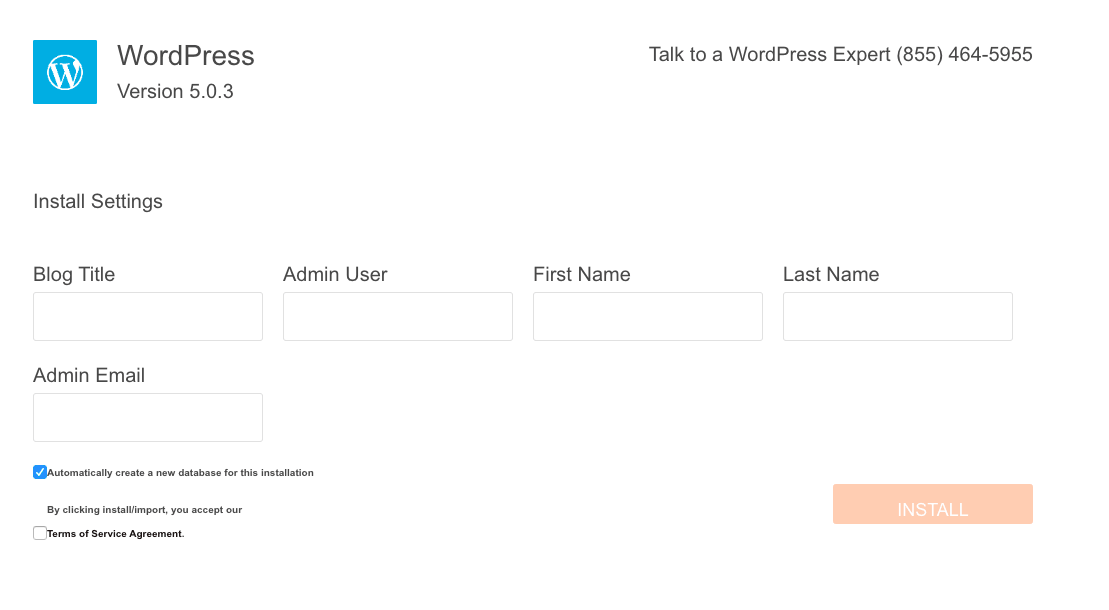 The final step is to wait for WordPress to install. Once it's complete, you'll see a success message on the screen and you can log in to your fresh WordPress installation.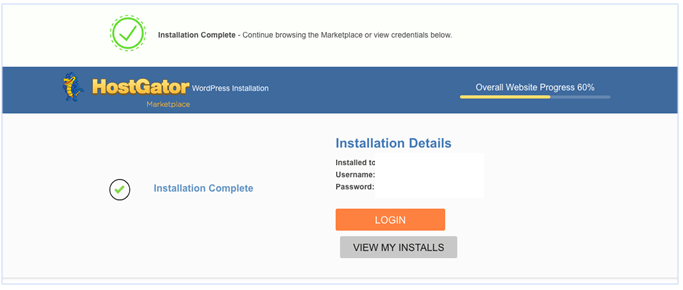 I usually install Cloudflare CDN, but after spending about 20 minutes trying to get confirmation from the live chat agent, I found out it wasn't included in any of the plans.
Easy, but Watch Out for the Upsells
HostGator is a great choice for beginners. The whole setup process can be done in less than ten minutes and if you get stuck along the way, it's easy to access help documents or customer support.
My main frustration is the upsells during the process, but be assured, the process is so simple, even the newest website owners can do it without paying for extra "Pro" help.
If you're looking for a host who offers a free CDN, try TMD Hosting. If you're looking for a host who specializes in managed WordPress hosting, click here to read about Liquid Web.
If you're impressed with the simple setup process, click here to read more about the features, pricing, and support offered by HostGator.