Read on to find out how to get your logo designed by an expert for just $5.
---
9 Best H Logos
When my colleague decided to run an experiment testing several logo design service platforms, I was excited to see his results! If you'd like to see the full breakdown, head over to his
comprehensive logo design services comparison
 to see how each service performed.
How to Get Your Logo Designed for $5
If your goal is to get the best logo you can, you may be expecting to pay top dollar for the perfect design. But what if you didn't have to drain your company's bank account for a professional logo? The answer is
where
 you source your pro designers. Forget pricey creative agencies, Fiverr combines affordability and design quality into one, easy-to-navigate location. So, what is Fiverr? It's a freelancing platform with thousands of experienced designers whose starting packages begin at just $5. Designers can set their own prices, so there are more expensive packages available, but many designers keep their costs at this entry-level price to remain competitive and attract new clients. Want to see more about this service for yourself?
Head to the Fiverr homepage
 to begin. You don't even need to sign-up to start your designer search. Simply type your query into the search bar. "H logo" is too niche a search term, so try searching "letter logo", "monogram logo", or "initial logo", instead. Take a look through the results of your search to get a feel for the different styles that designers offer.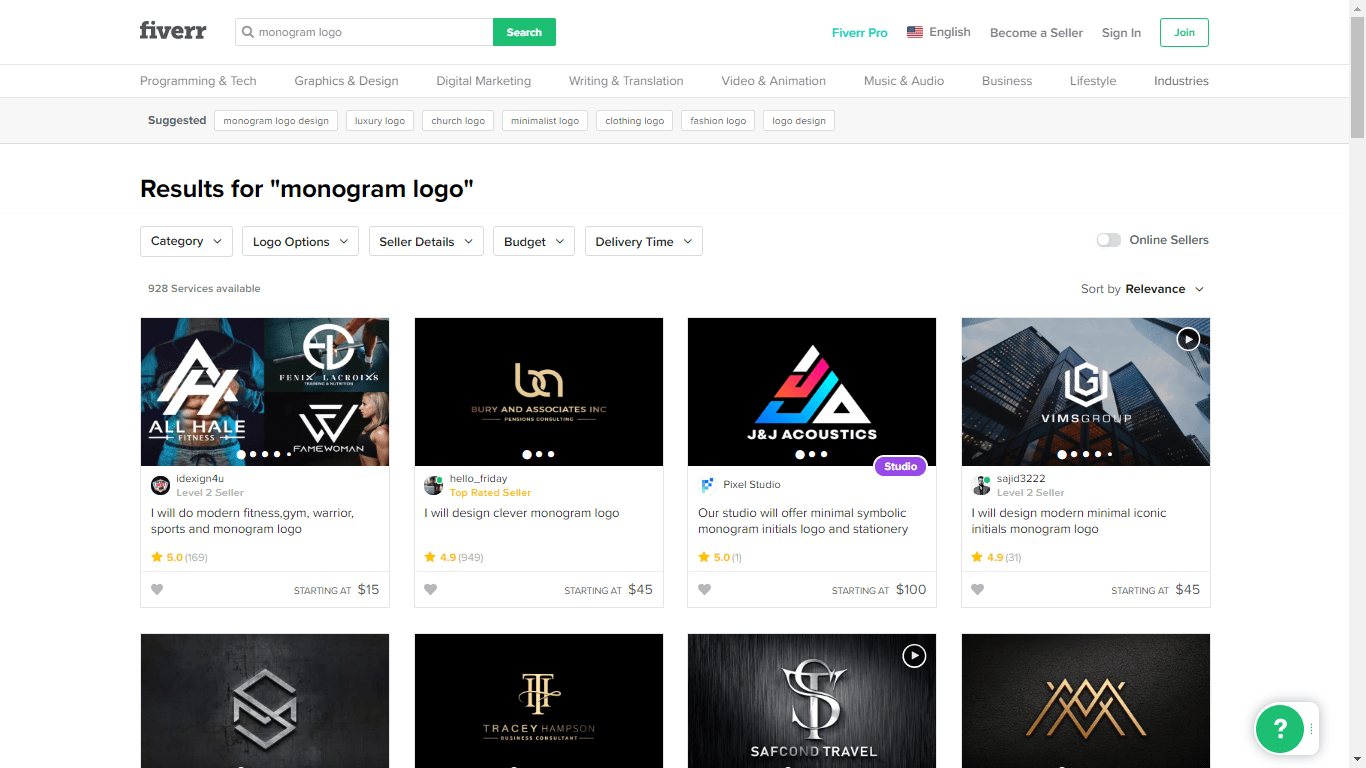 Found a designer you'd like to see more of? Click on the snippet in the search results to see their full profile and portfolio of work. Here, you'll also find their past customer reviews, full list of services, and "About This Gig" section. The base cost of their Basic, Standard, and Premium packages is also shown here.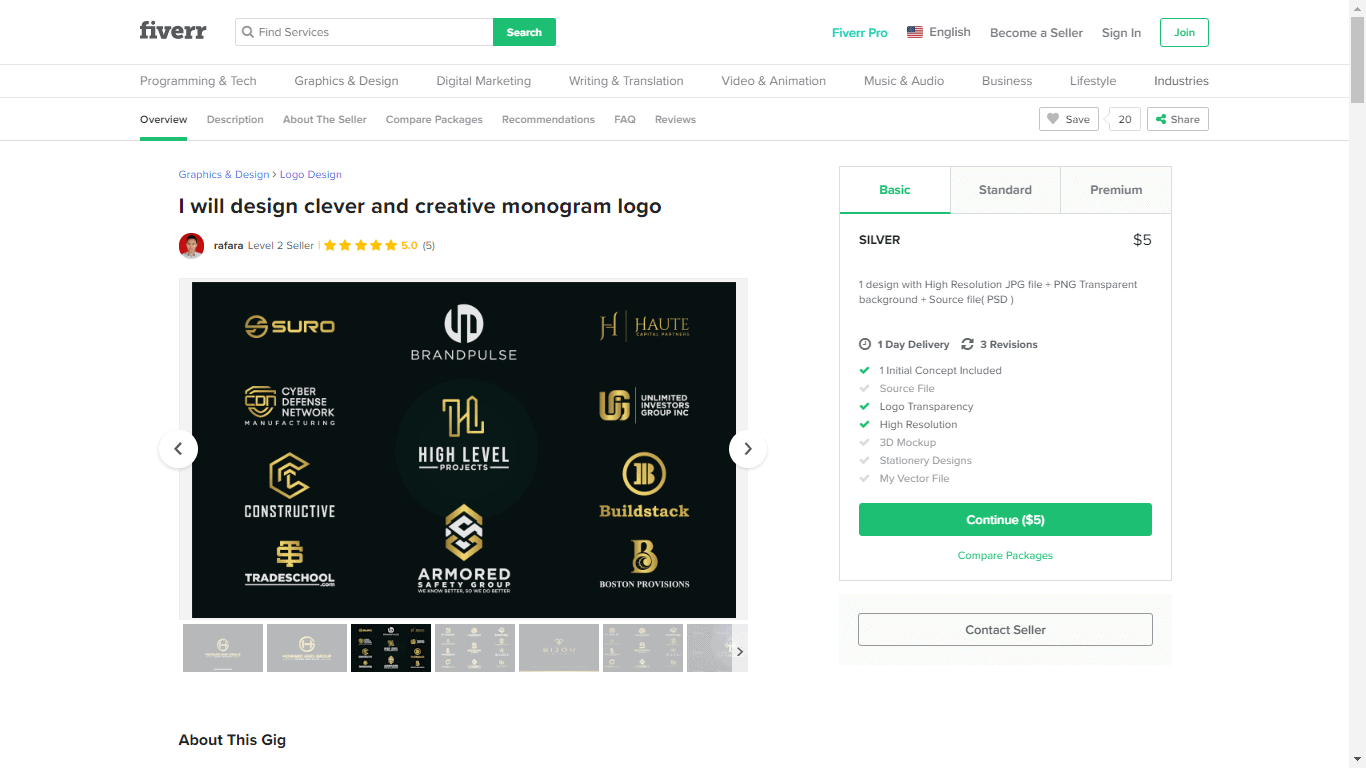 Once you've made your decision, hit
Continue
 to go to the payment preview page where you can add any optional extras and check the final cost of the package you've selected. Click
Order Now
to enter your payment details and you're done!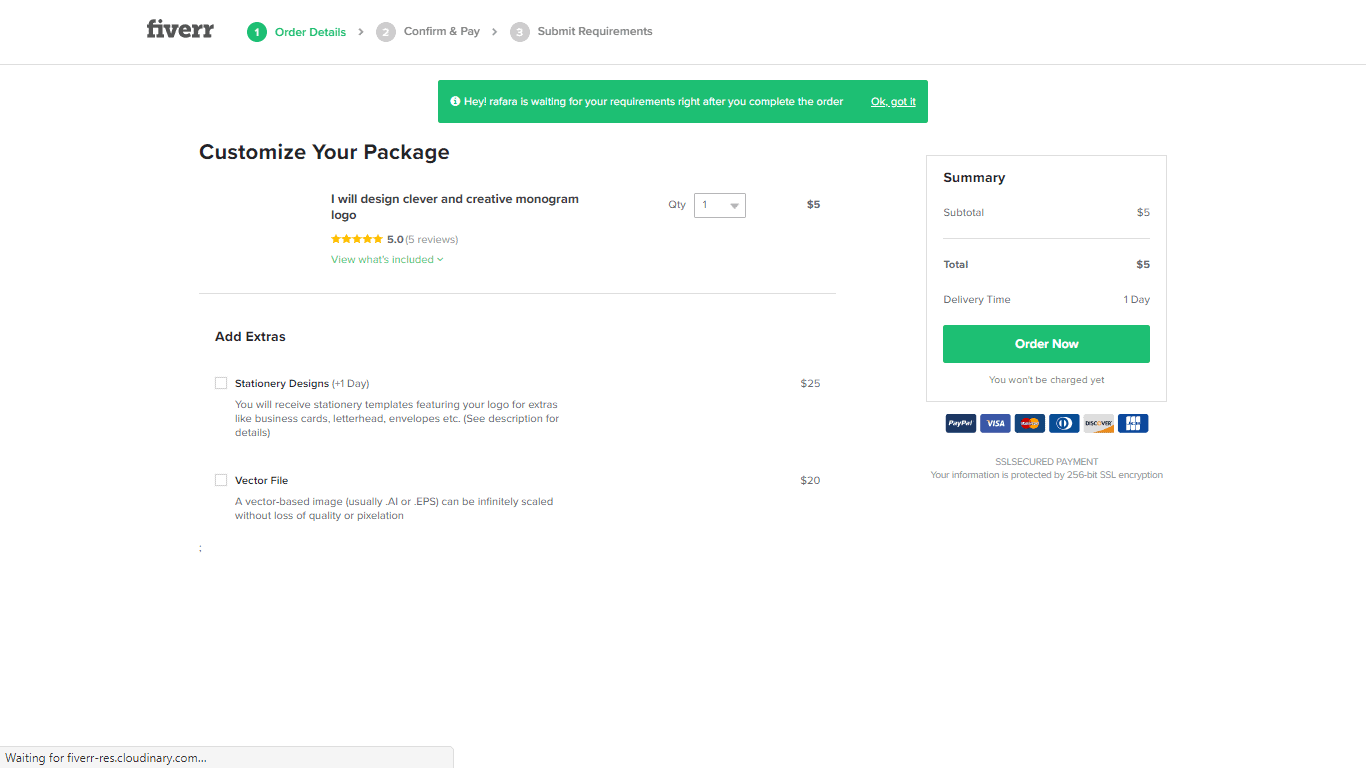 Contact your designer with any ideas and brand guidelines, and then your logo design will be on its way to you. Here are a few other cool features from Fiverr:
Secured payments – Your payment is only released to your designer once you're happy with the work you've received.
No surprise charges – All payments are made upfront, so a designer can never add more fees or charges after they've been hired.
Simple designer search options – Use search filters like logo style and budget to find designers who match your requirements exactly.
Package extras – If your designer offers add-ons, you can customize your package with extras like expedited delivery and multiple design revisions.
Interested in Fiverr? Check out
our in-depth review
for more tips and example logos.
Making Your Own Logo Design
The thought of making your own logo may seem unattainable if you have no artistic abilities or graphic design software. Even if you found the courage, why would you want to go through all that trouble if the end result may be a little…amateurish? If you have your heart set on DIY, an online logo maker can help you avoid common design pitfalls. My top recommendation is Wix Logo Maker. This tool is pretty much foolproof. It uses artificial intelligence (AI) technology to generate logo templates based on your answers to some basic questions. You can then use the customizing features to edit the template to perfection. To start off the process,
head to the Wix Logo Maker homepage
 and sign up for a profile. Enter your company tagline and name into the appropriate spaces.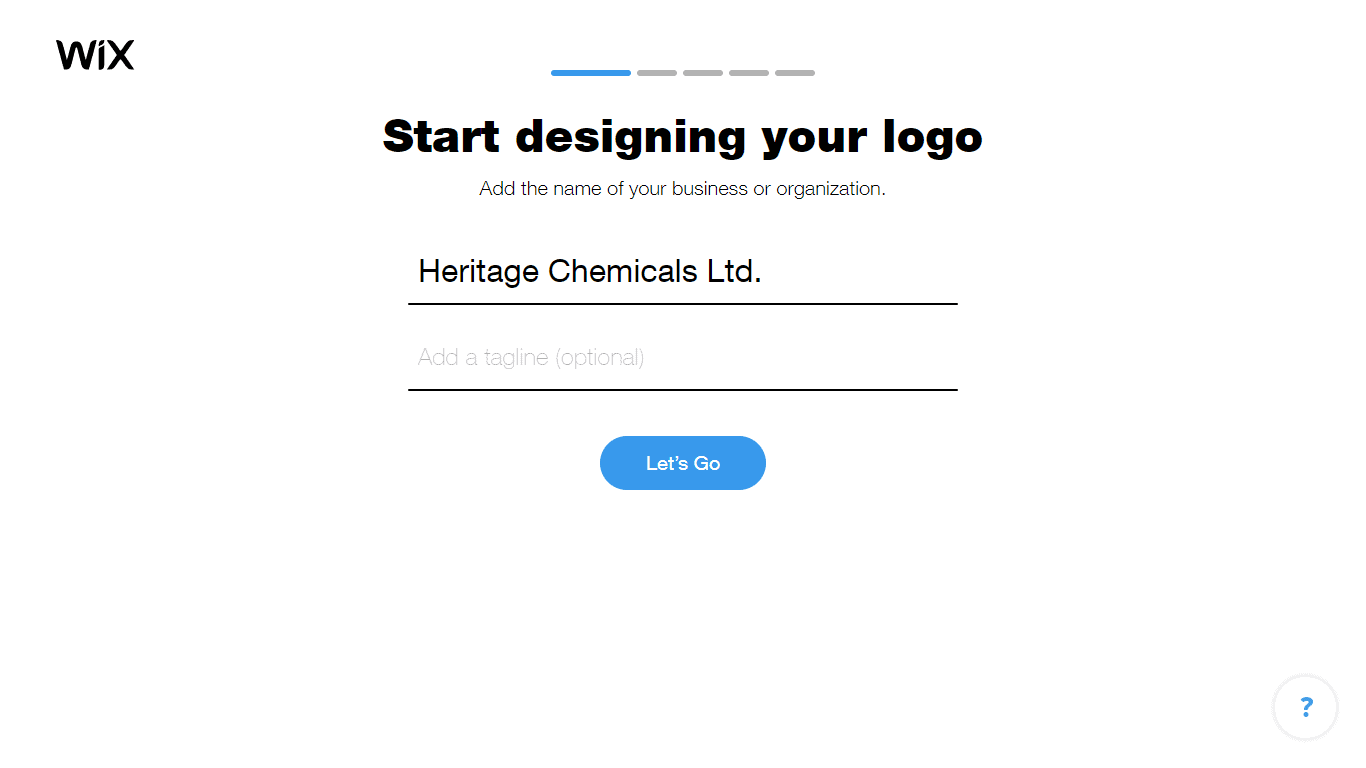 Start typing the name of your industry and use the dropdown menu to find the best match. Choose whichever option is closest to your business, as this will help produce the most relevant logo suggestions later on.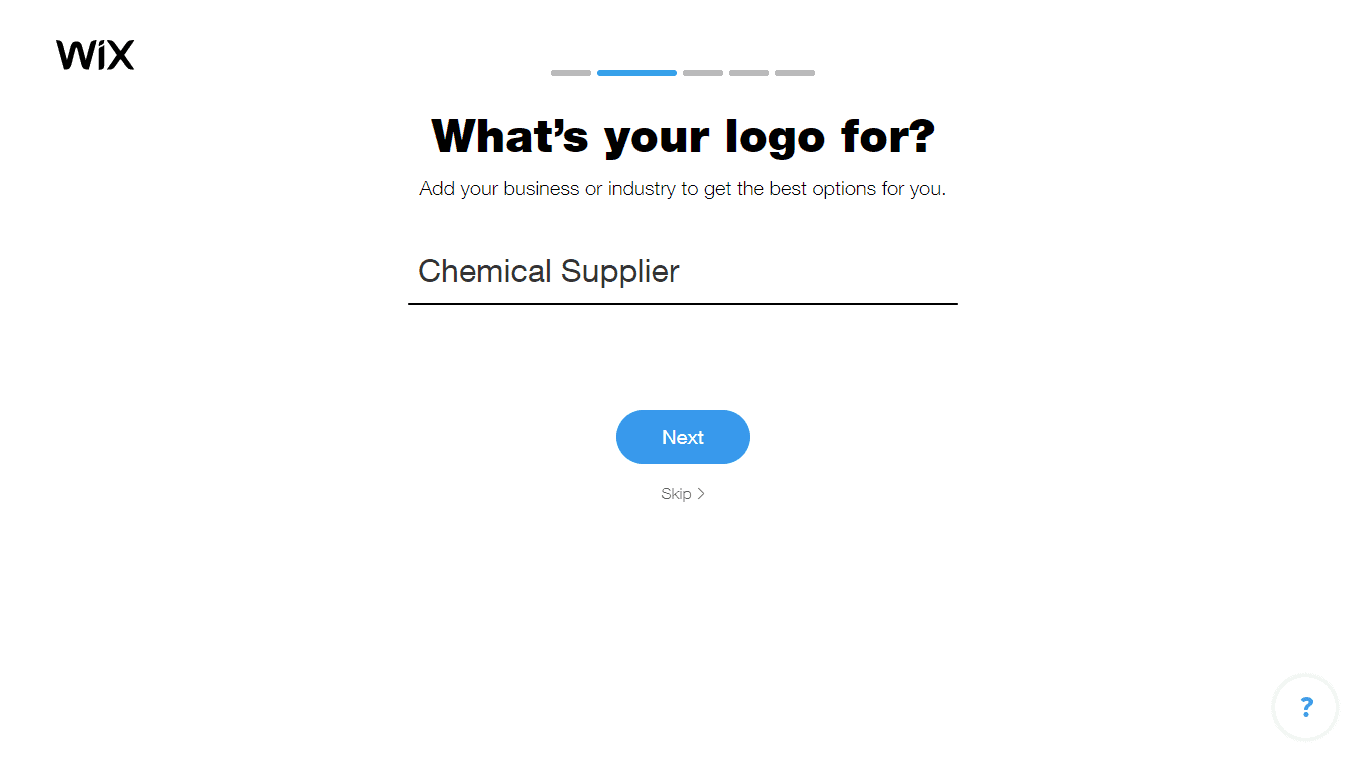 Next, select all the words from a group of adjectives that most closely represent your logo's aesthetic. It can be good to think of your brand overall here, as you want your logo to reflect that.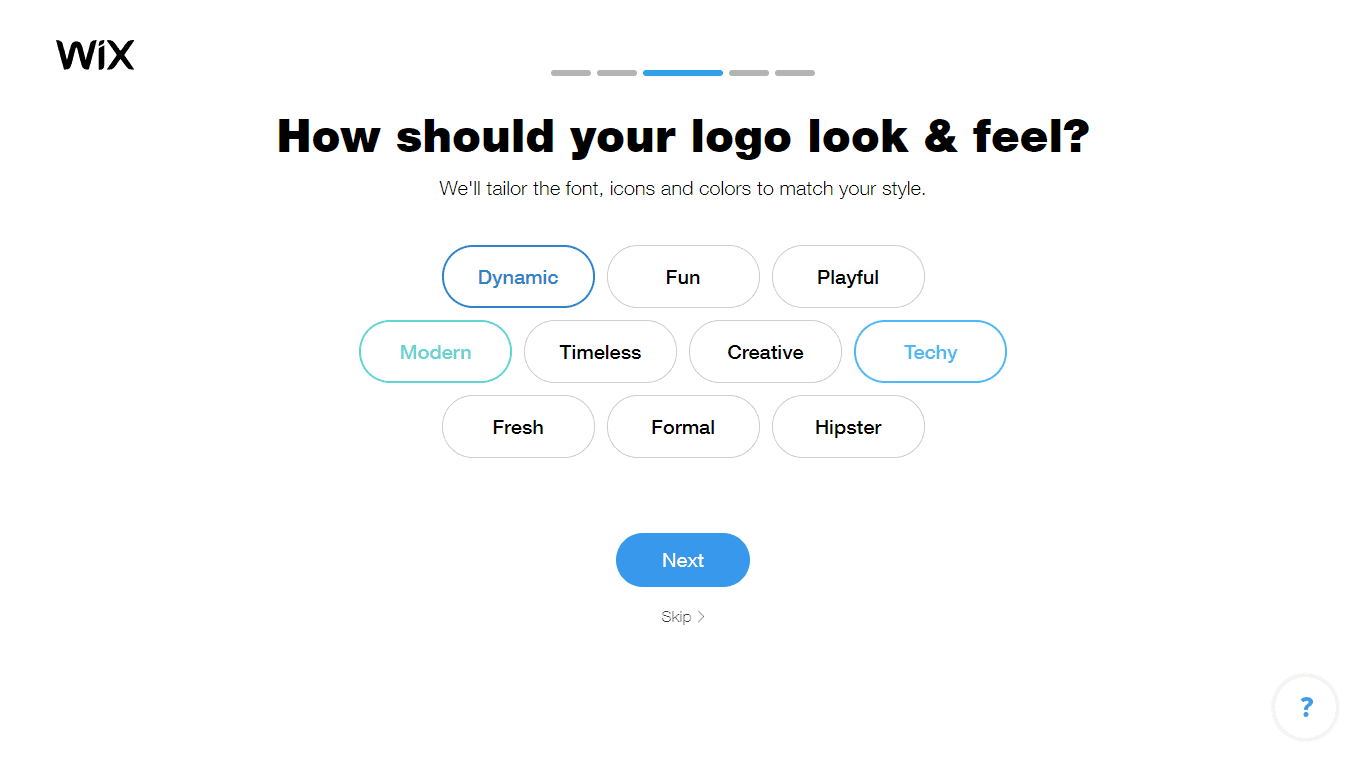 A series of logo pairs will pop up next. This is a comparison task, so simply choose the logo in each pair that you prefer or click
I don't like either of them
to skip ahead.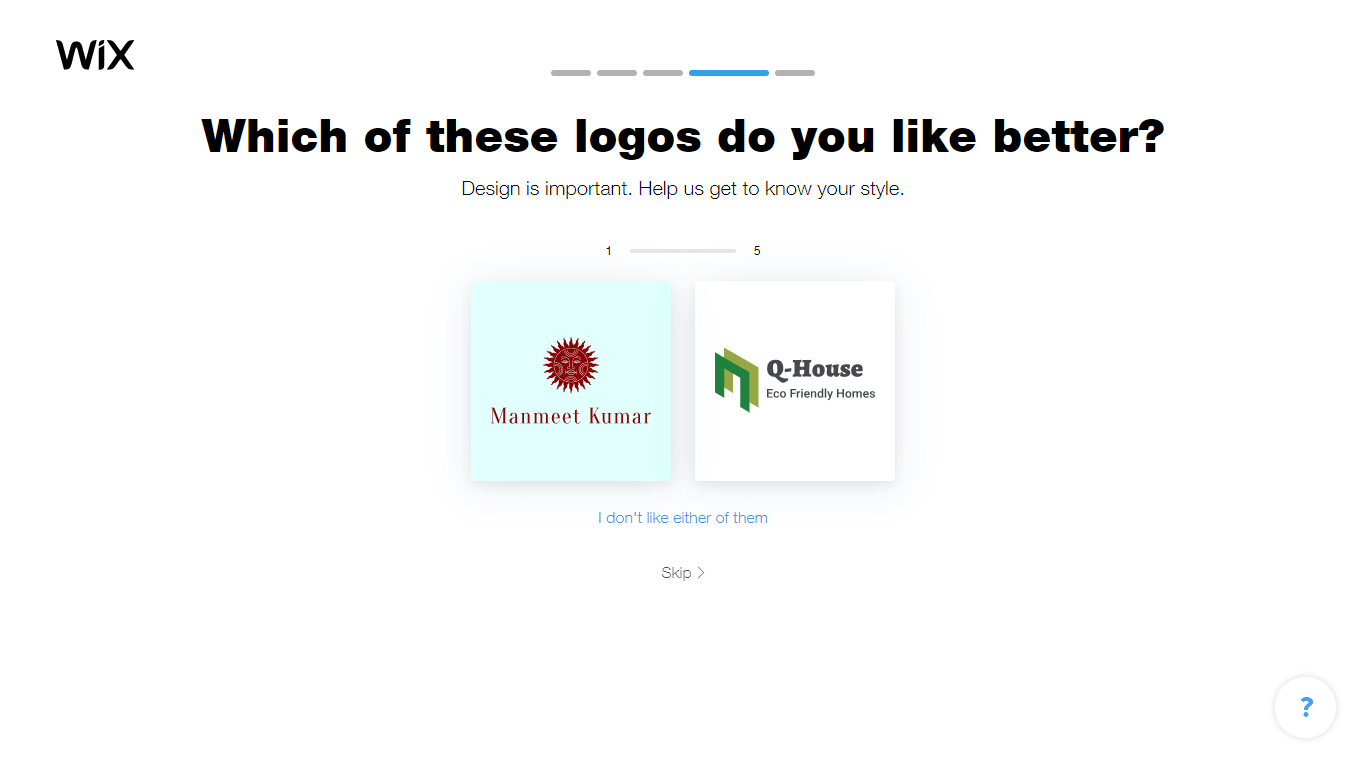 Lastly, tell the AI where you'll be using your new logo, such as on a website or social media platform.
And now for your logo suggestions! The AI generates lots of options, so take your time exploring the results to see which has the most potential.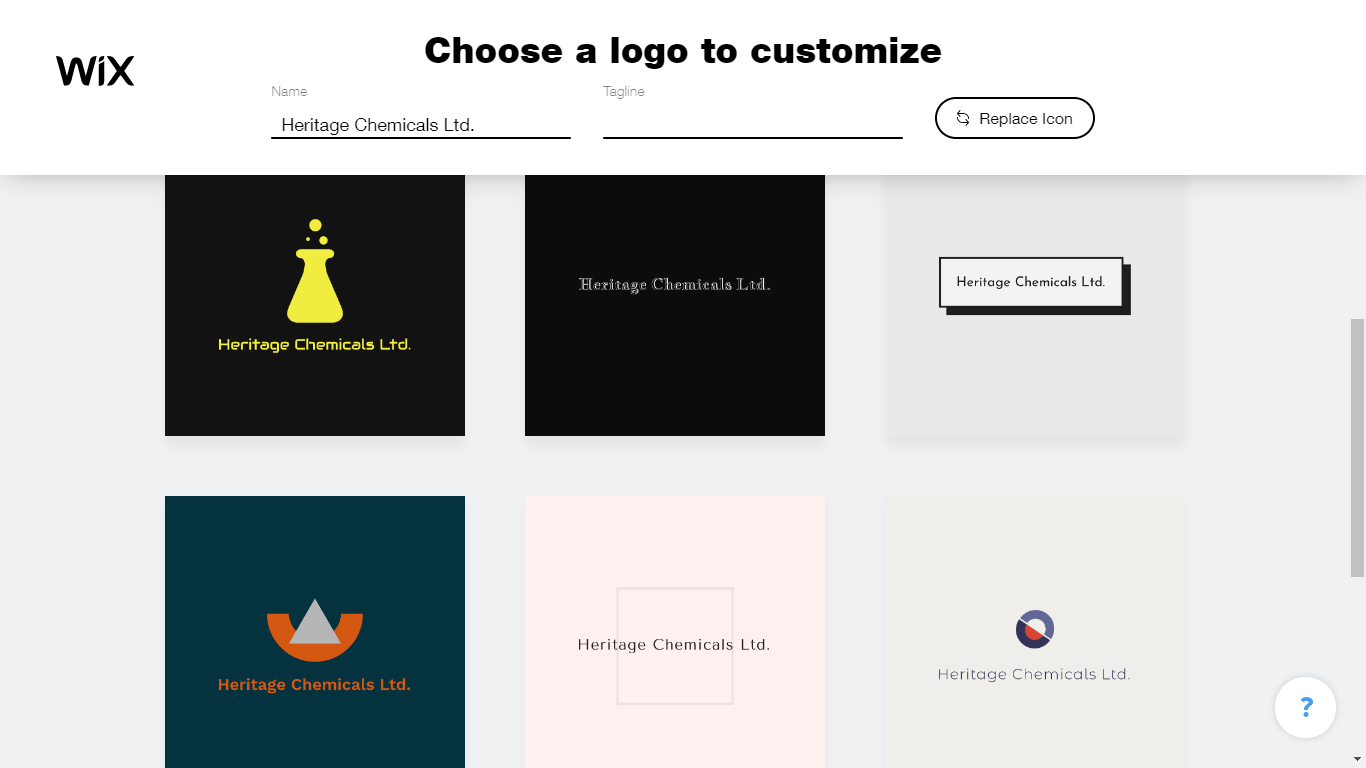 You already know your main icon will be the letter H, but clicking
Replace Icon
will give you access to Wix Logo Maker's icon library if you'd also like to add an image to your logo. I searched "chemical" to find icons that fit with the example I used.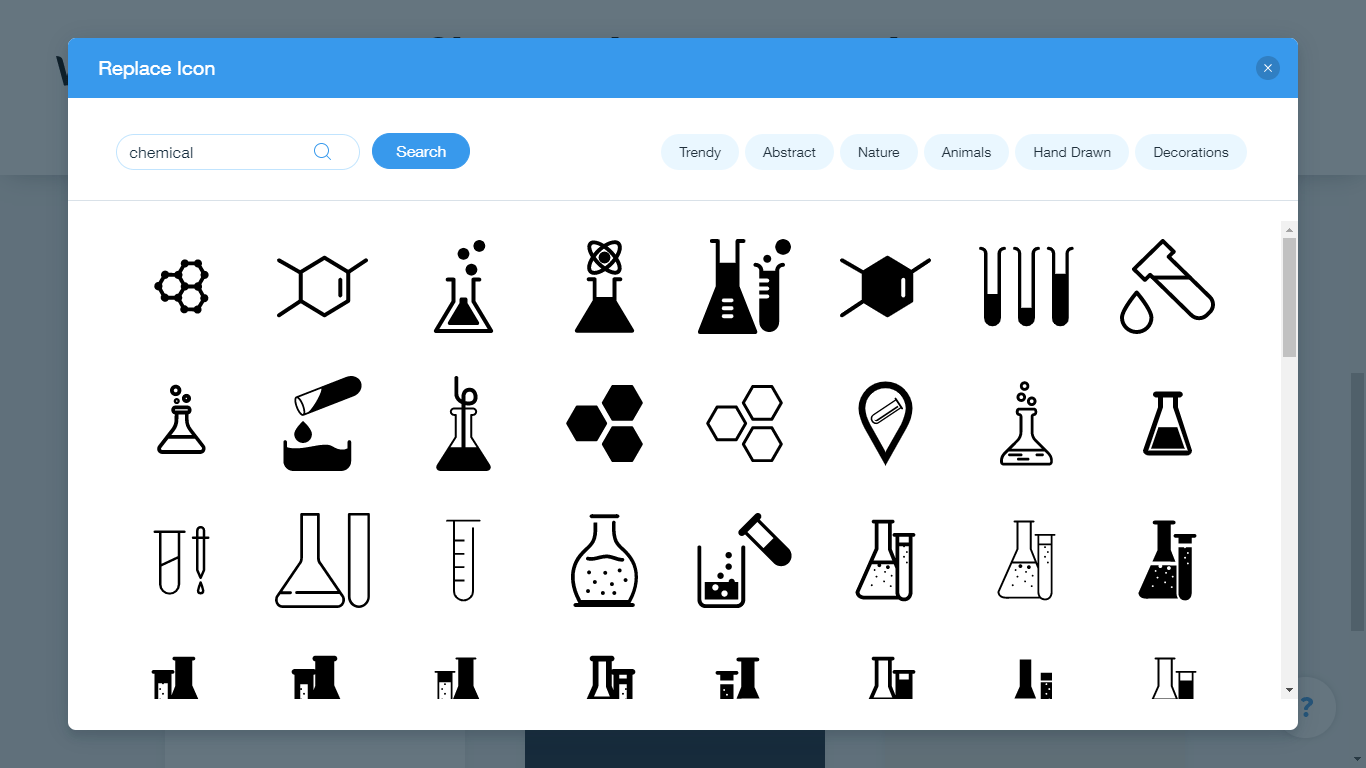 After you choose a logo template, click
Customize
to personalize it in the logo editor. Wix Logo Maker has updated its customizing features and you can now add multiple icons to your logo and choose from hundreds of popular fonts for your H.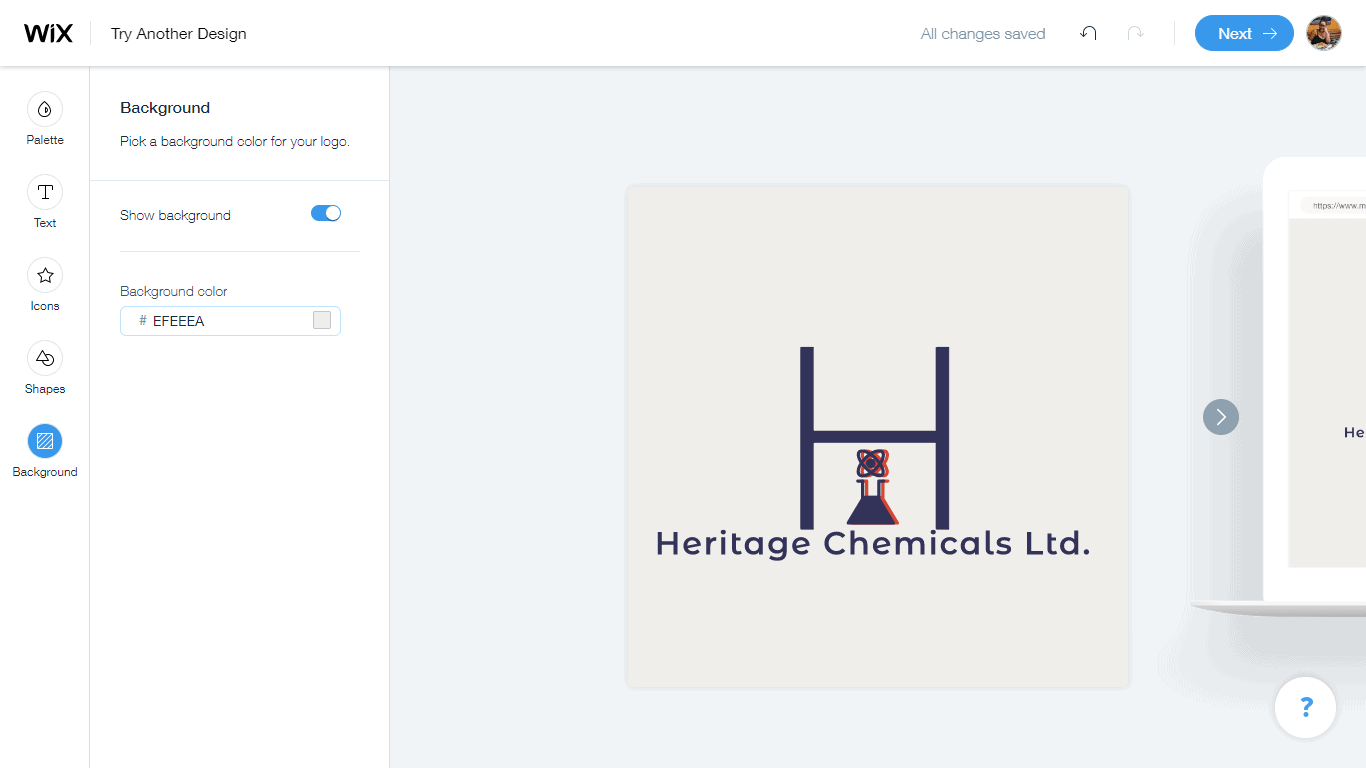 Edit every aspect of your logo to get it exactly how you'd like it, and once you're finished, click
Next
to choose your package and make your payment. If you're still looking at other design options, you can download a free version of your logo in a small, low-res image size. When you pay for your logo, you'll be able to download it in the usable, high-resolution format.
Wix Logo Maker Alternatives:
DesignEvo – DesignEvo offers over 10,000 quality logo templates across 18 searchable categories. If you're looking for templates that align with your creative vision, simply search within the Letter category.
LogoMaker – If you need a logo quickly or don't want the hassle of a more complex tool, Logo Maker is an ideal choice. It takes just four simple steps to get a basic logo design that's easily customized.
Want to learn more about Wix Logo Maker?
Read our full review
for more example logos.
My Final Thoughts
Get the best creative minds working on your new logo by hiring a pro graphic designer. For only $5,
Fiverr
 provides low-cost design work without skimping on quality. You really can't argue with a $5 professional logo, can you?
Wix Logo Maker
 can help you if you don't have the skills or software to DIY. After answering just a few simple questions, its handy AI does half the work for you, so you can customize and download your H logo in minutes. If you're not convinced you've found your logo solution, just yet, why not keep browsing?
Check out my colleague's full logo design service review
 to compare lots of other popular design tools.