The internet makes finding and posting jobs incredibly fast and easy for both freelancers and clients. With just a few clicks, a job posting can become open to hundreds and even thousands of potential candidates.
It may seem easy enough to write a job post and find an ideal freelancer to fill it on any freelance website, including UpWork, Fiverr, and Freelancer.com. But how many of us really have time to vet 1,000 people to find that perfect applicant? Not many.
Companies ultimately determine the type of applicants they will receive based on the job posting they create: Better job postings receive better applicants. Consider the following factors when crafting a job posting; doing so will help attract more qualified freelance professionals and set any job up for success.
Be Clear About Who
In order to hire the perfect freelancer for a project, clients need to have a clear idea of the qualities that are most important for the position. Here are some basic requirements that should be considered up front:
Years of work experience in the necessary field
Level of schooling
Specialty skills/background with a specific topic
Outside expertise that may be useful
Just because someone doesn't have a four-year diploma doesn't mean they are not incredibly skilled at what they do. Having these basic qualifications can be helpful in narrowing down the number of applicants, but keep in mind that it can also pay to not be overly stringent about these factors and to have an open mind.
Consider adjacent backgrounds that could benefit the position. For a client who is looking for a graphic designer to create an ad, for example, an individual with experience writing ad copy would probably be able to add something extra to the project. Even if the freelancer isn't actually writing the copy, his or her experience would likely make the project run more smoothly and result in a stronger end product.
Knowing who is right for the project might include personality, too. Here are some specific personality traits that may be helpful to evaluate for a freelance project:
Would the project benefit from someone who is outgoing and very collaborative, or would a quiet person who is comfortable working on his or her own be preferable?
Should the freelancer be a self-starter who can take a project and run with it, or is it more important that he or she follows instructions to the letter?
Is passion or technical skill more important for this specific project?
Clarifying the professional and personal traits that are most important in a freelancer makes it easier to find qualified individuals for current and future projects. The best job postings help set the freelancer and the project up for success, which is hugely important for building long-term relationships with excellent talent.
Be Clear About What
Job postings should be as clear as possible. Vague or confusing descriptions will not only get fewer clicks from high quality candidates (resulting in a higher percentage of under-qualified candidates) but will likely result in a number of questions, which means more work for the individual fielding the applicants. Consider the following before posting a job:
What skills are required?
Does the illustrator need to work within InDesign? Should the writer be familiar with APA formatting? Will the web developer be expected to integrate MailChimp? If the expectations are unclear, not only will the project fail, it will also be near impossible to find a qualified candidate to start in the first place.
What does the timeline look like?
Not every project ends when the freelancer sends over the initial work. Are there certain milestones that the freelancer is expected to hit? Will he or she be expected to make revisions, as needed? Is there a "hand off" or troubleshooting period that the candidate needs to be available for?
What other logistics should the freelancer be aware of?
Will the candidate be expected to be online during certain business hours and available to chat throughout the day? Should he or she be regularly providing progress updates? If so, how often and to whom? Will the work need to be presented or delivered in a particular way or format? Think through any questions that an individual is likely to have about the job, and provide that information in the posting.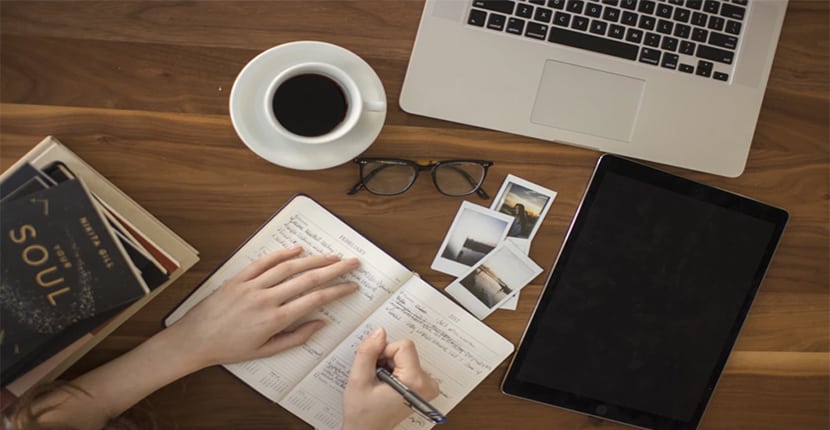 Sell the Work
Remember, job postings go both ways: The project needs to sound appealing and be sold to the freelancer as much as the freelancer needs to sell his or her own skill set for the work. Keep in mind the following:
Make sure the posting is polished.
The top freelancers have excellent attention to detail, and they are looking for the same quality in their employers. It would be a red-flag if a freelancer were to submit a proposal that was confusing or riddled with spelling errors, and the same thing goes for job postings. Make sure that the description has been proofread and reads well, otherwise it will likely be discarded.
Use active and exciting language.
Candidates will feel more motivated to work on the project if it sounds like something that they will enjoy doing or could use in their portfolio. Even if the project is somewhat dull (which will happen), focus on the reasons why an individual would ultimately want this experience and what other benefits could come from the work. For example, could this project result in an ongoing relationship or future work? This is something that every freelancer will want to know.
Be someone freelancers want to work with.
It is important to be available to candidates during the application and interview process. It will be difficult to develop a strong and respectful working relationship if weeks go by without communication. Doing so tells a freelancer that the client may be slow with payments, or that a project could drag on far beyond the original deadline, making it difficult to take on additional projects.
It Comes Down to Instinct
The application process may yield two or three excellent candidates, any of whom would be able to complete the job to satisfaction. When the candidates' skills are evenly matched, the right person for the job is likely the one who just "feels" like they are the best fit for the project or team. It might be hard to articulate why, but trust that feeling.
And remember, not every project is the same. Keep in touch with other qualified candidates in case they are right for another project in the future. A quality job posting that takes into account this advice will yield a pool of excellent candidates and strong, long-term working relationships.