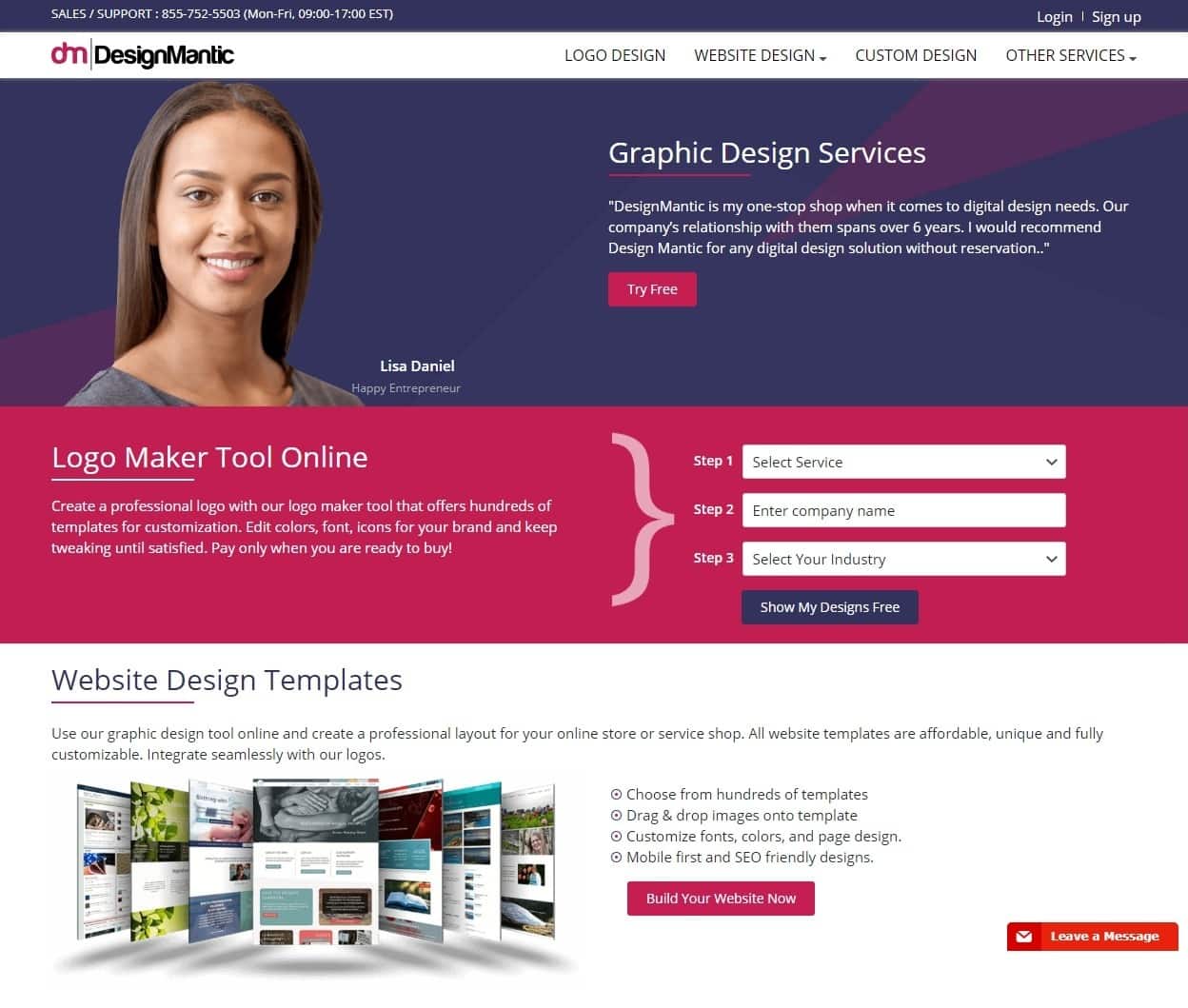 The One-Stop Shop
DesignMantic is more than a logo maker. It offers many other design services as well. You can design your logo (and several other things) in English, German, Spanish, Italian, Turkish, French, Chinese, Russian, and Danish, and the user interface is available in all of those languages, too.
The question now is whether you can make the logo you need with the software provided. To find the answer, I decided to test DesignMantic as part of a bigger project – my quest to find the best new logo for Website Planet. It was a rocky road, and you can read all about my journey here.
But for now – is DesignMantic the platform for you, or would you be better off with one of the competing online logo makers, like Wix Logo Maker or Tailor Brands? Watch the video or keep reading to find out.