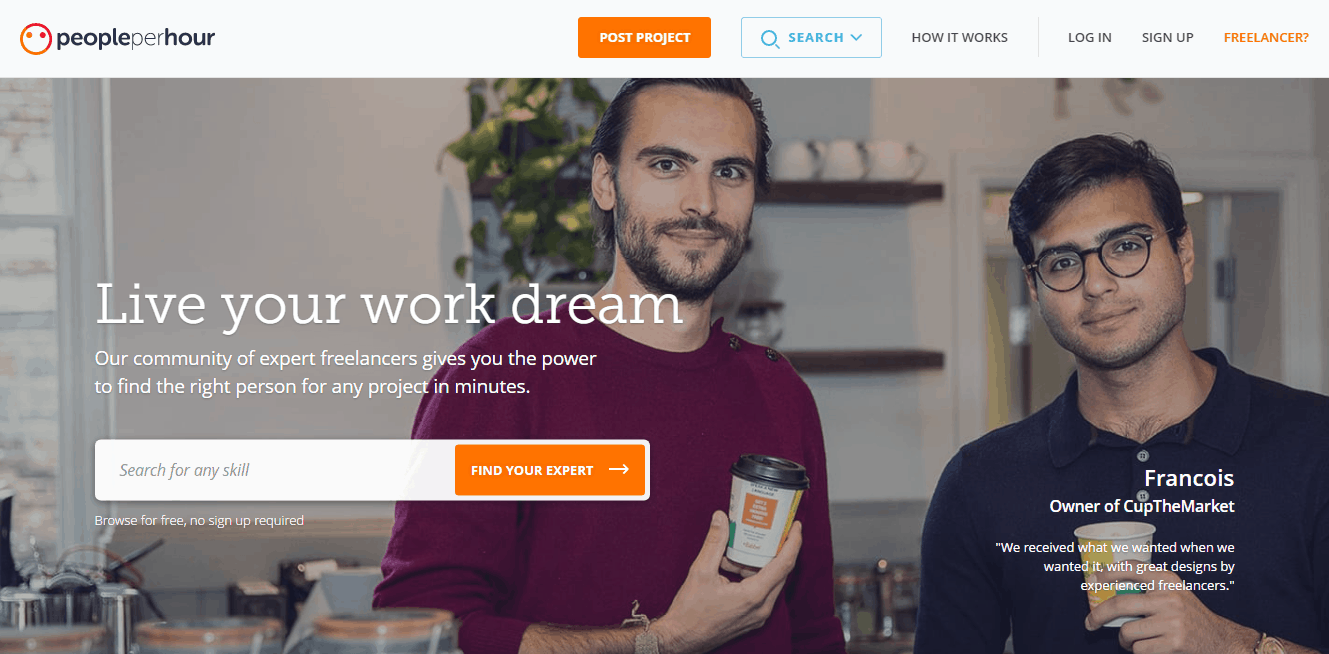 Not Just an Internet Based Freelance Site
What distinguishes PeoplePerHour from other freelance sites, is its location-based targeting feature. This allows buyers to hire people from their local area for specific regional-related  jobs; likewise, freelancers looking for local work may address buyers in their area.
PeoplePerHour showcases an immense platform for freelancers, seeking to work online. But as is customary in this day and age, they have not succeeded in avoiding the spam problem that is rampant in many other freelance sites. This negatively affects both buyers and sellers. Another cool feature is that you can manage a freelancer, as well as an employer account under one roof. Simply switch between the two, registering a single credit card!  This is a brilliant time saving feature that benefits both parties.
Why Choose PeoplePerHour?
Access to freelancers worldwide, as well as workers in your area
Manage one account for both selling and buying services
Payments are secured through Escrow and  PeoplePerHour Wallet system
Wondering if PeoplePerHour is the best option for getting your project off the ground?
Let us tell you about it!