In this article, I'll show you how to get a high-quality logo designed by a pro for only $5.
---
9 Best T Logos
My colleague carried out an experiment where he tested various logo design services on the market. His
extensive logo design service review
 details how each performed. Check out his results to discover which platform created our new logo!
Getting Your $5 Logo Design
When you envision your company's perfect logo, it's likely eye-catching, high-quality, and unique. A professional graphic designer is the best way to ensure that level of design, and if you know where to look, you can hire a pro with even the tightest of budgets. The place to go is Fiverr, a freelancing platform where you can find logo designers offering packages beginning at $5. Each designer sets their own pricing, but thousands of designers price their services at this entry-level cost. Want to check it out? Start by
heading to the Fiverr homepage
. Once there, it's time to search for the right logo designer for you. I like searching by my preferred style, but if you're not sure what you're looking for yet, try terms like "initial logo", "monogram logo", and "minimalist logo". Designers specializing in these styles are often experienced with letter logos. Take a scroll through your search results. On the results page, you'll see samples of the designers' work, as well as starting-from prices and an average star rating. If you see a designer you like, click to see their full profile.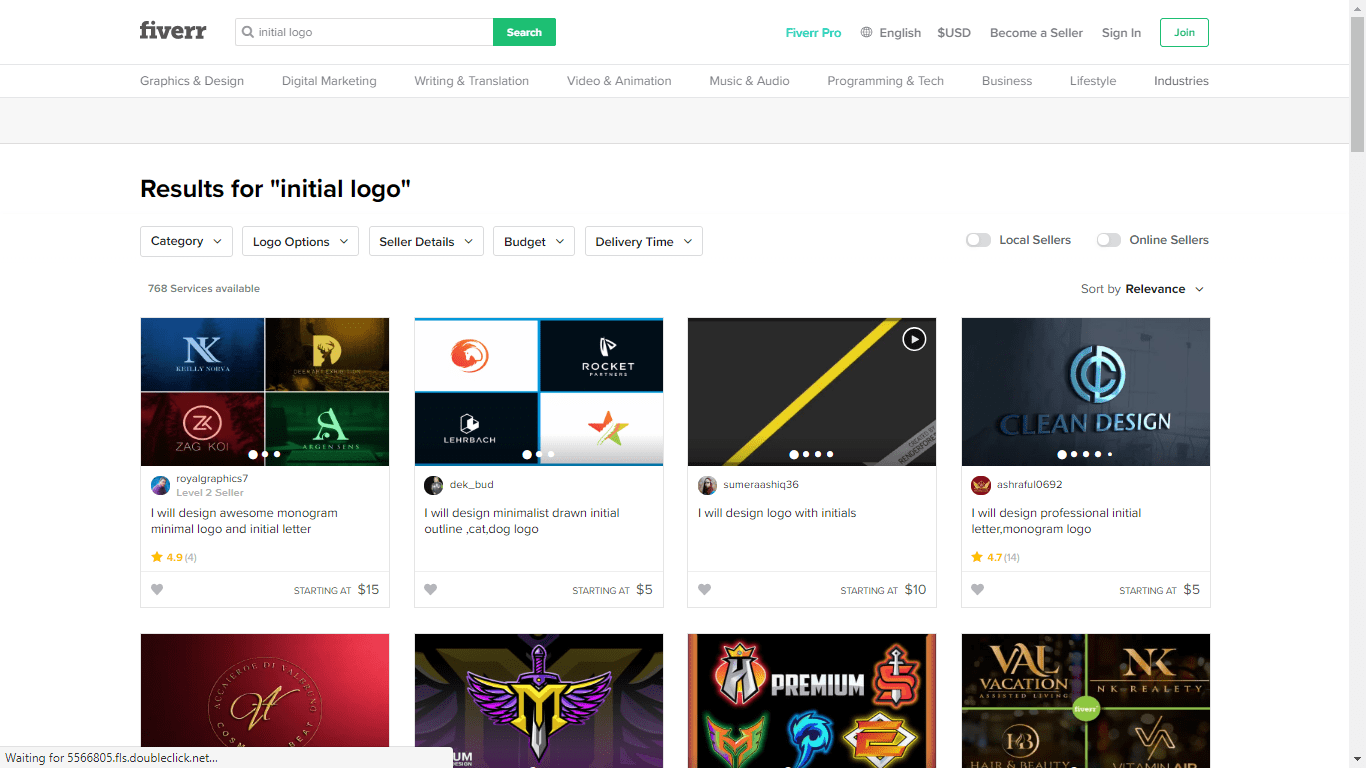 Designer profiles house their "About This Gig" description, a full list of services, and customer reviews. You can message a designer directly by clicking the
Contact Seller
button with any queries not answered on their profile. When you've made your decision, clicking
Continue
will take you to the payment preview page.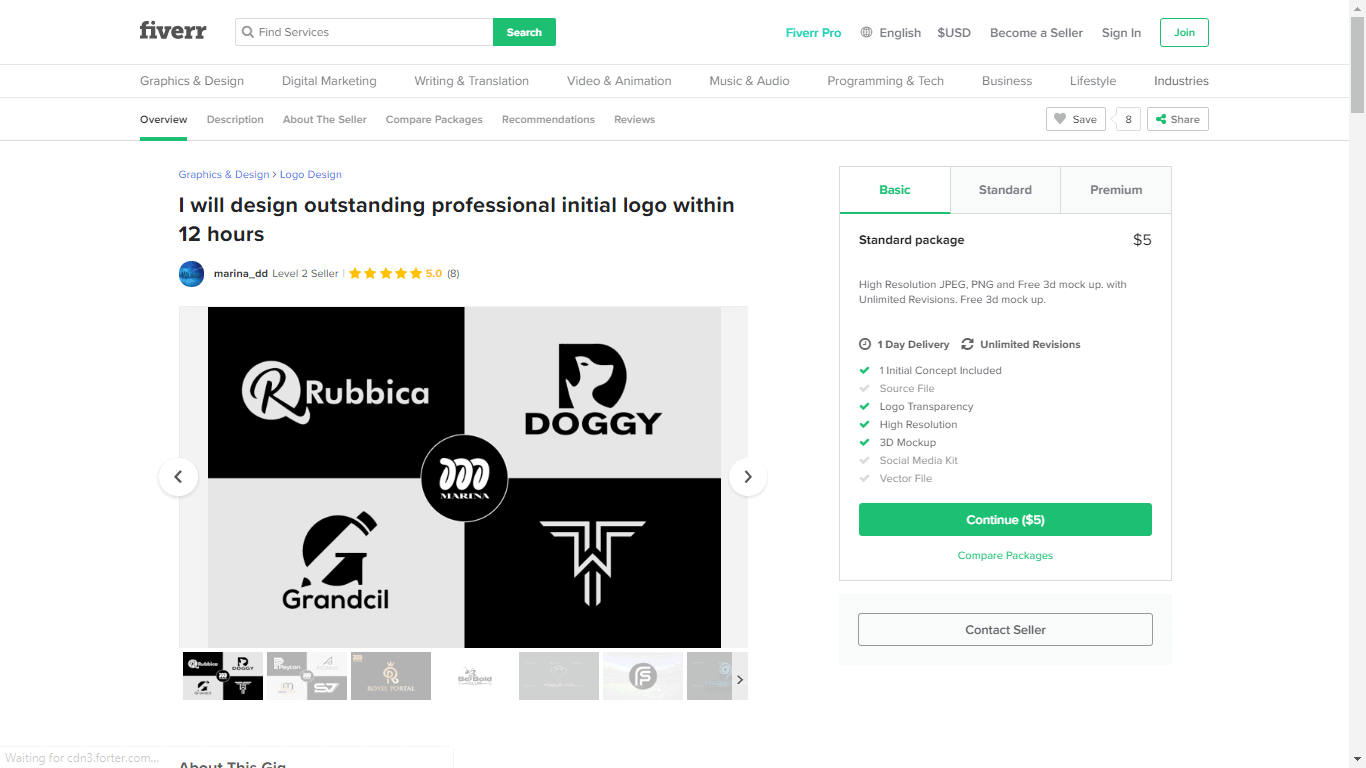 Here, you'll see the final costs for the package you've chosen and the services it includes. Your designer may also offer package add-ons (for an extra fee) that can be added at this stage. Click
Order Now
to enter your payment details.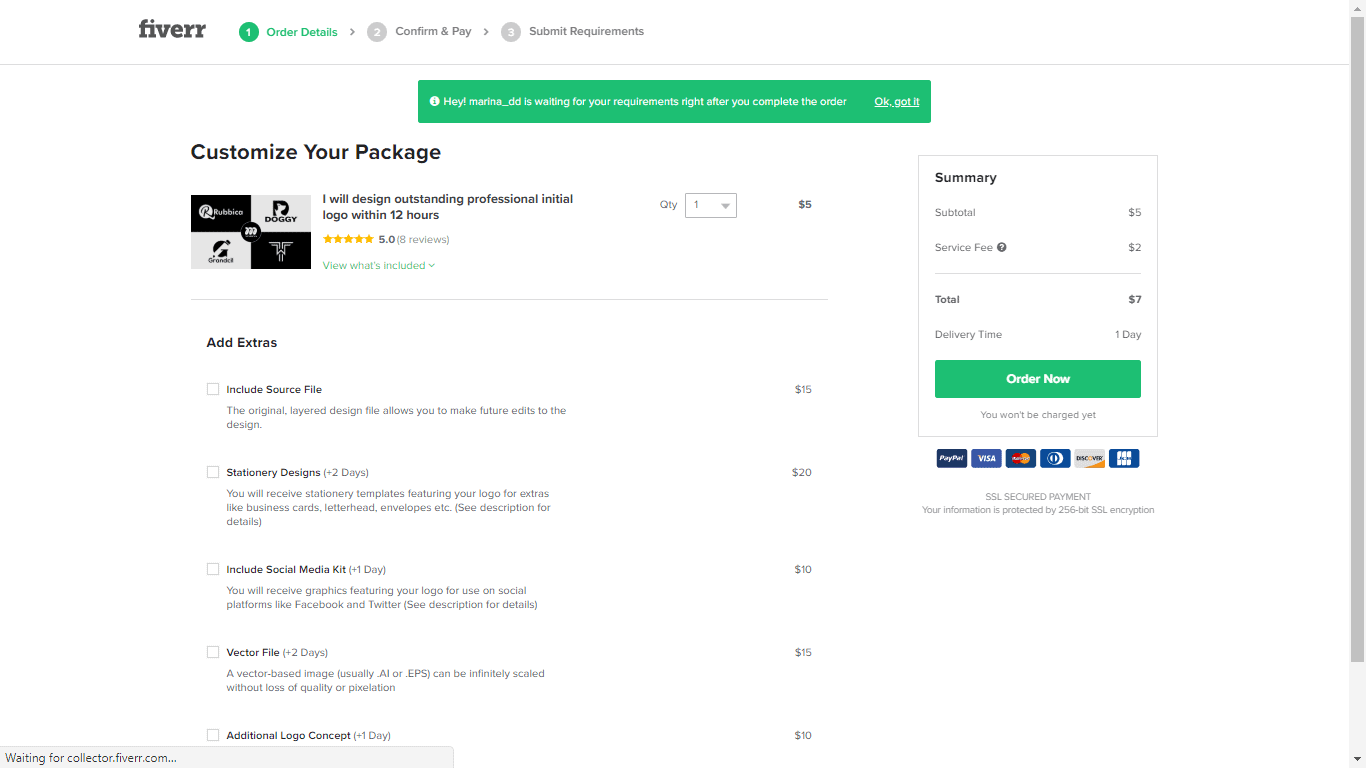 After you've paid, let your designer know your needs, including any sketches or example logos you like. In just a few days, your new logo will be delivered to you! Here are a few other great Fiverr features:
Seller levels – Fiverr organizes designers into levels based on their customer reviews and time on the site. Higher-level sellers have more experience and guarantee great customer service.
Escrowed payments – When your upfront payment is made, it's held by Fiverr until you receive a finished logo you're happy with. Only then will Fiverr release the funds to the designer.
Handy search options – There are thousands of designers out there specializing in logos, and it would take forever to go through all of them. The search filters let you refine your results by delivery time, seller level, budget, and logo style.
No surprise fees –  Since your payment is made upfront, your designer can never overcharge or add unapproved fees after they've been hired.
Interested in finding a freelancer? Check out our
full Fiverr review
for more tips on hiring designers.
How to Make Your Own Logo
If you're not keen on hiring a designer, you can always create your own logo instead. Making your own logo may seem like the cheaper option, but this isn't always the case. Bear in mind that while logo makers are free to use, you'll have to pay to download your logo in a usable high-resolution format at the end. Still, logo makers are a lot cheaper than other DIY options, like downloading expensive design software. The best logo makers are easy to use and produce attractive logo designs. Wix Logo Maker is one of my favorites because it uses impressive artificial intelligence technology to compile logo suggestions based on your answers to a few quick questions. To begin,
head to the Wix Logo Maker homepage
. Create a profile so you can save your process and then enter your company name and tagline when prompted.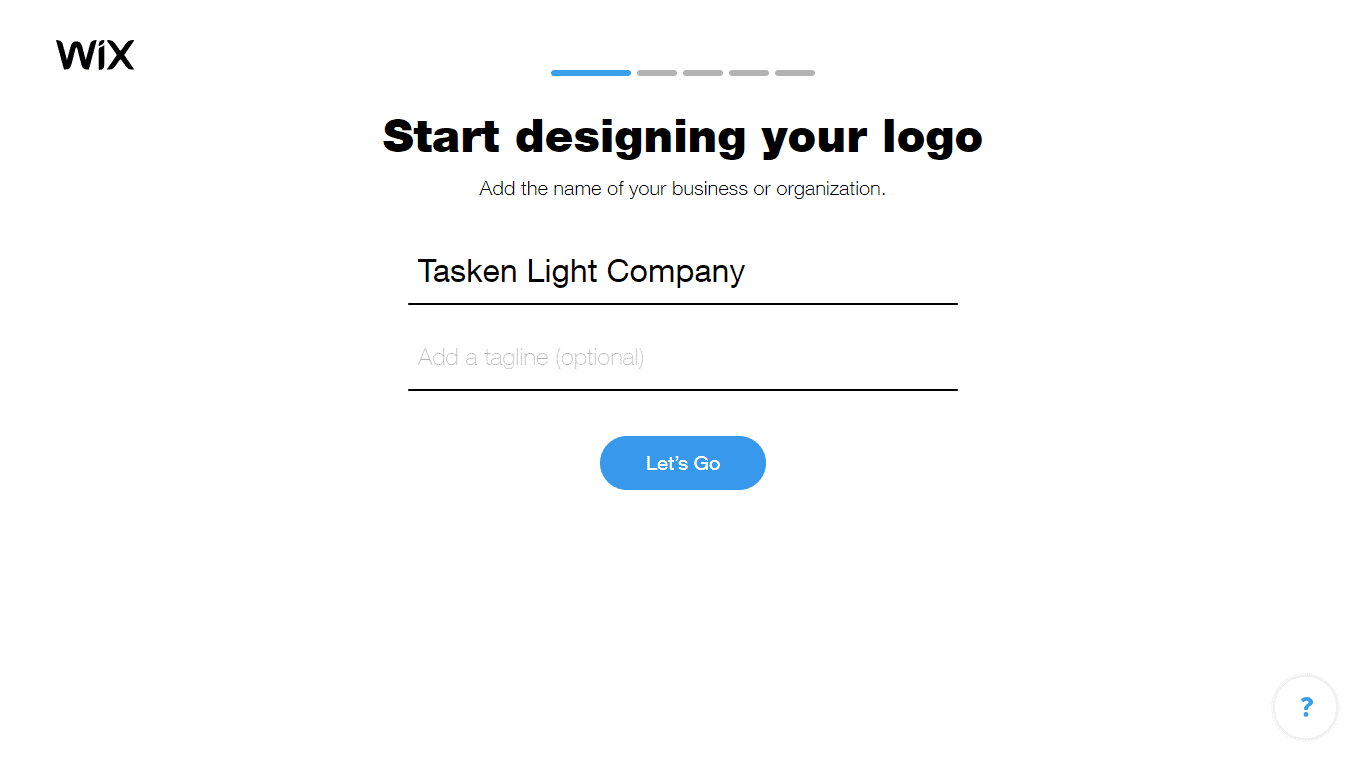 Start typing in your industry to pull up the available options in a dropdown menu. I'm always surprised at how many there are, even for more niche industries.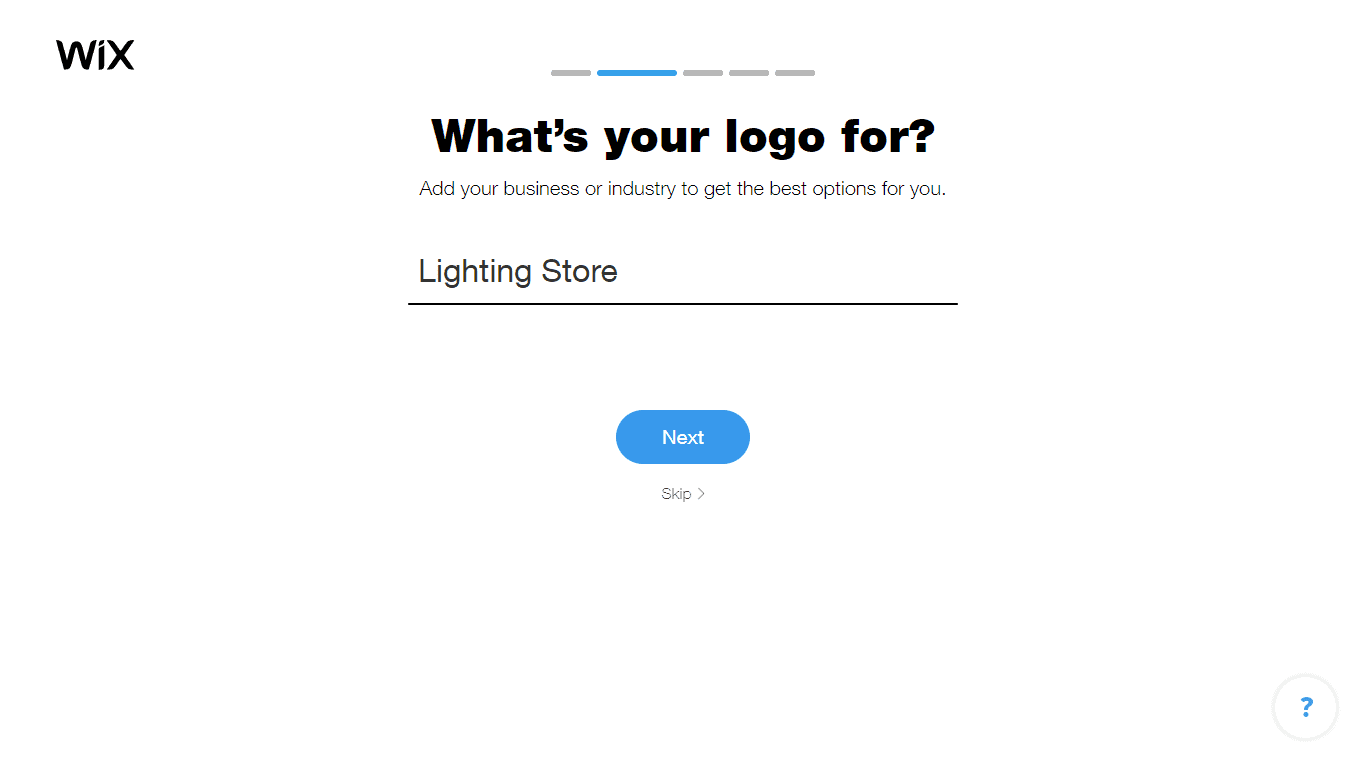 This next step helps guide the AI toward your preferred style. Choose the words from the options available that best describe the aesthetic of your ideal logo.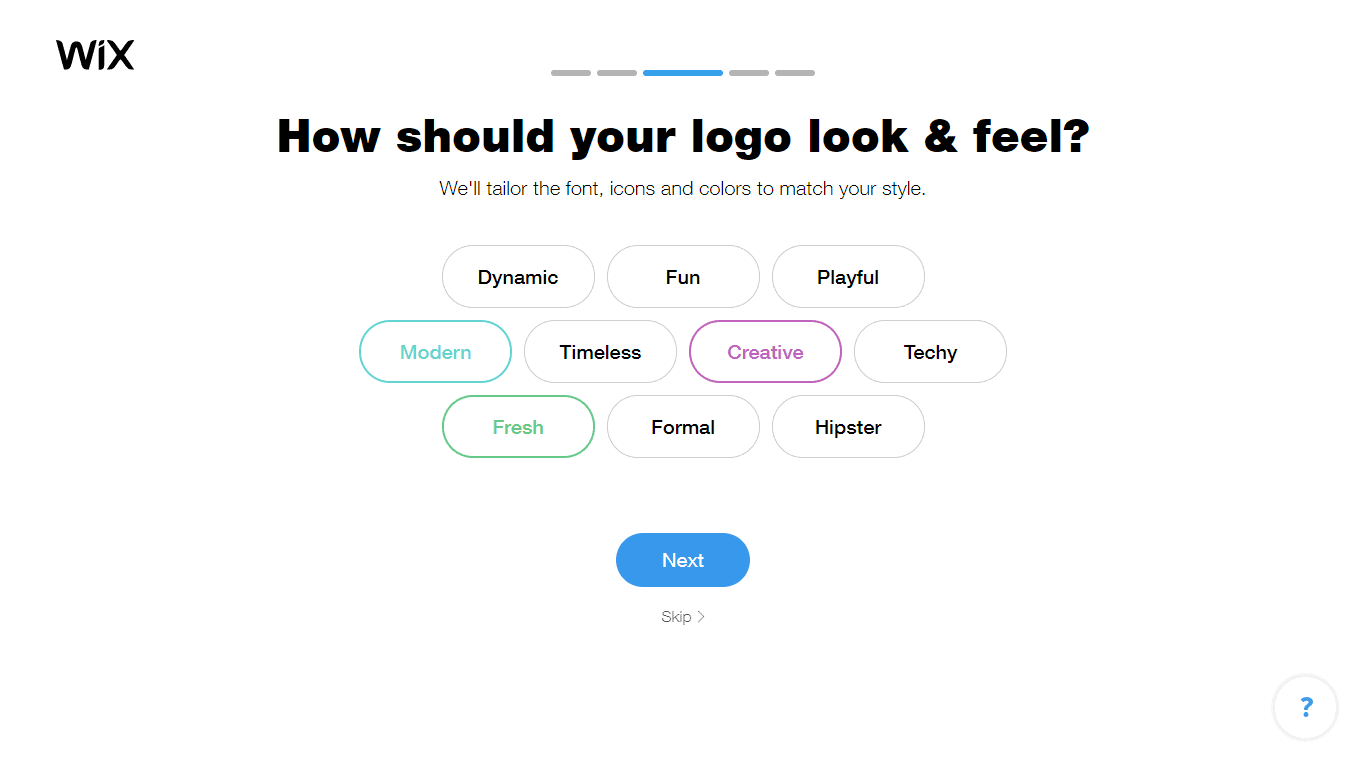 The next stage is logo pairs, and they're pretty important. These help the AI learn which fonts and general styles you like best. Click the logo in the pair that you prefer or click
I don't like either of them
to move on.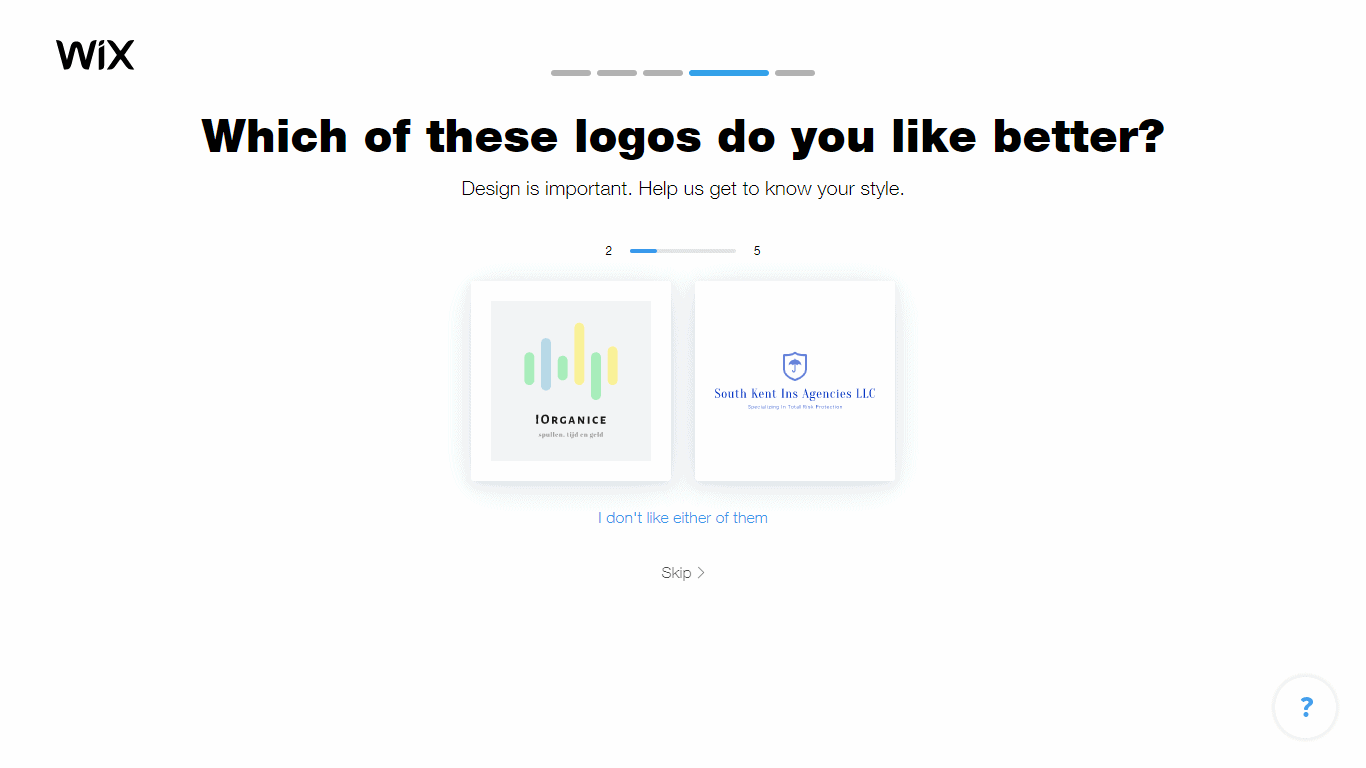 Finally, tell Wix Logo Maker where you'll be using your logo. If you're not quite sure, select all the options, just in case.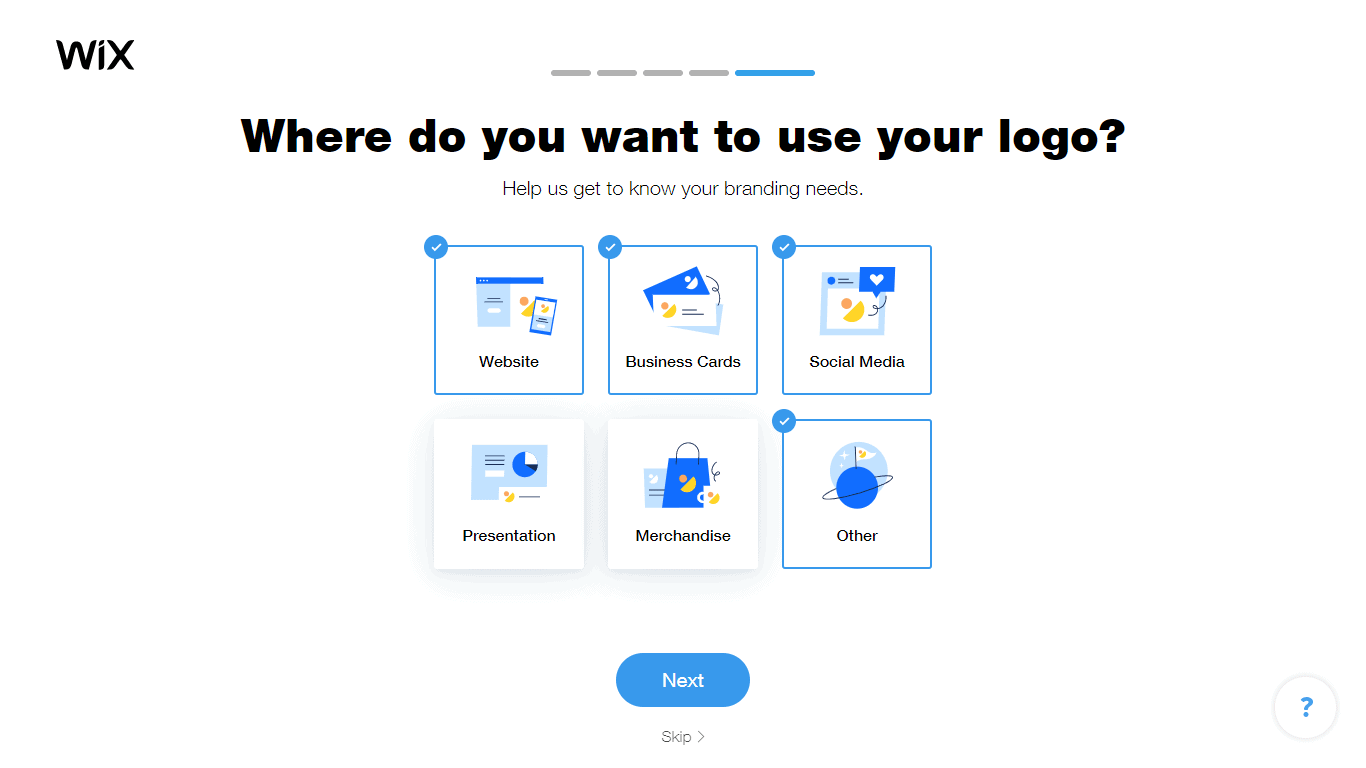 And now, it's time for your logo suggestions! Take a few minutes to look through the results that the AI has generated just for you. Click
Load More
to keep viewing more suggestions. They might not be perfect, but that's okay. At this stage, you're looking for the one with the most potential because you'll be editing it in a moment anyway.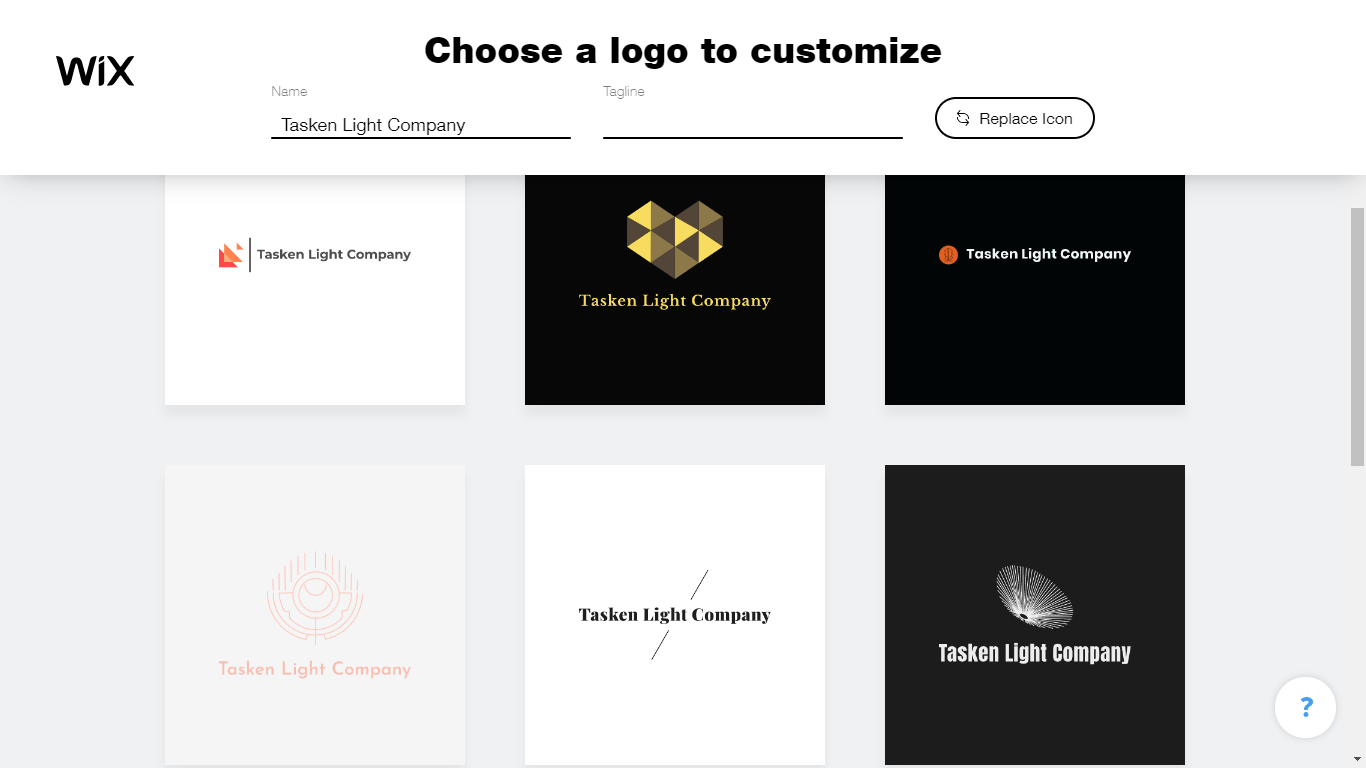 If you'd like to try out new icons in the results page, click
Replace Icon.
You can search for terms related to your industry or your company name. I searched for light bulbs and was pleasantly surprised by the number of options available.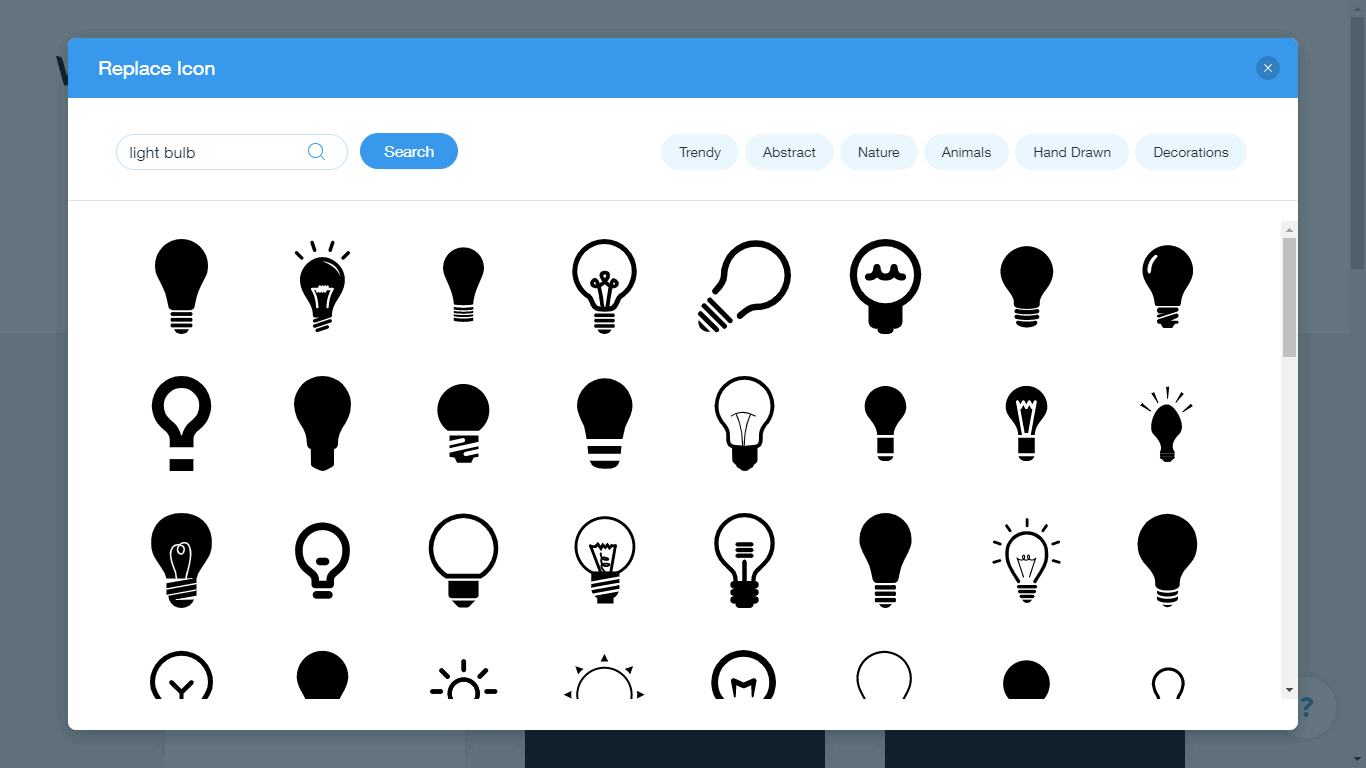 Click on your favorite logo template to move into the logo editor. Once there, you can choose the font for your "T" from the many available fonts. You can just use text to keep it simple, or add icons, too. The preset color palettes make it easy to find a complementary color scheme.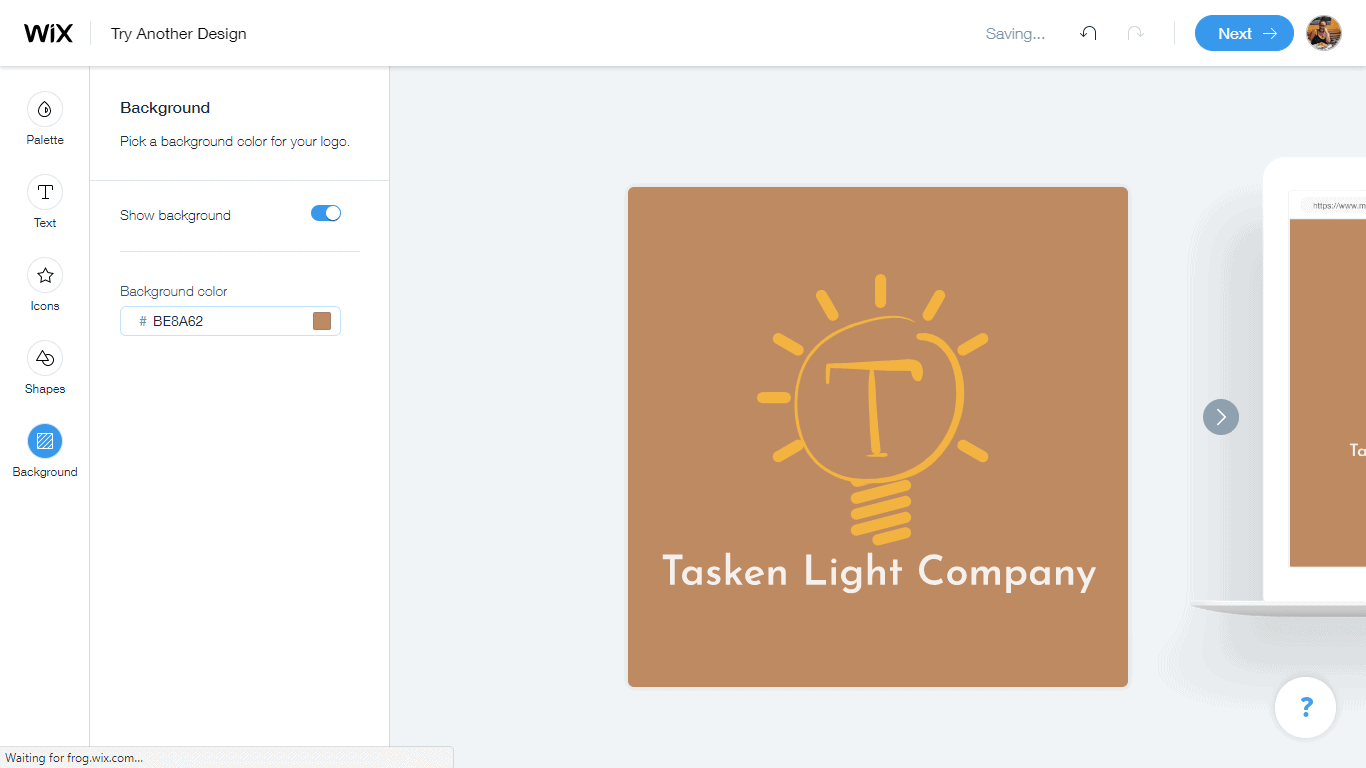 After you've finished editing and you're happy with how your new logo is looking, click
Next
to head to the package selection page. Choose the one that best suits your needs, then pay to download your new logo in high-resolution and start using it!
Wix Logo Maker Alternatives:
DesignEvo – With a library of 10,000+ logo design templates, DesignEvo is a quick and efficient option for logo making. There are 18 searchable categories, including a handy "Letter" category.
Looka – Looka serves as a comprehensive destination for startups and new businesses. Create your logo and subsequently acquire additional branding materials that showcase the design, such as website templates and business card designs.
Find out more about Wix Logo Maker, including more logo examples, in
our in-depth review
.
To Sum it All Up
Not many things of quality cost $5, especially when they require as much talent to make as a logo. But
Fiverr connects you with professional designers
 who price their services at really reasonable rates, so you no longer have to sacrifice quality to keep within your budget. If you'd like to create your own "T" letter logo,
Wix Logo Maker
 is the best way. Its AI does some of the heavy lifting for you by generating logo suggestions already personalized to your industry and tastes. Editing your logo is fun and easy with Wix Logo Maker's effective customizing features. Still looking for the right service? Head over to my colleague's
expert logo design service comparison
 to see how he rated the logos from other popular platforms.