Click here to jump to the tutorial
. ) Need more inspiration?
See a collection of famous restaurant logos below
.
9 Best Restaurant Logos
How to Use a Restaurant Logo Maker to Create Your Own Logo
As a restauranteur, your expertise is in groundbreaking recipes, Instagram-worthy plating, and five-star customer service. But what about logo design? You may not consider yourself a creative professional…but with the right tools on hand, you just might surprise yourself! To take a little creative leap without a significant time or money investment, try out a DIY restaurant logo creator like
Wix Logo Maker (read the full review here)
. All it takes to design a unique logo for your restaurant business is a few steps. Here's how it works.
1. Begin
Head over to the Wix Logo Maker homepage
 and click
Start Now
.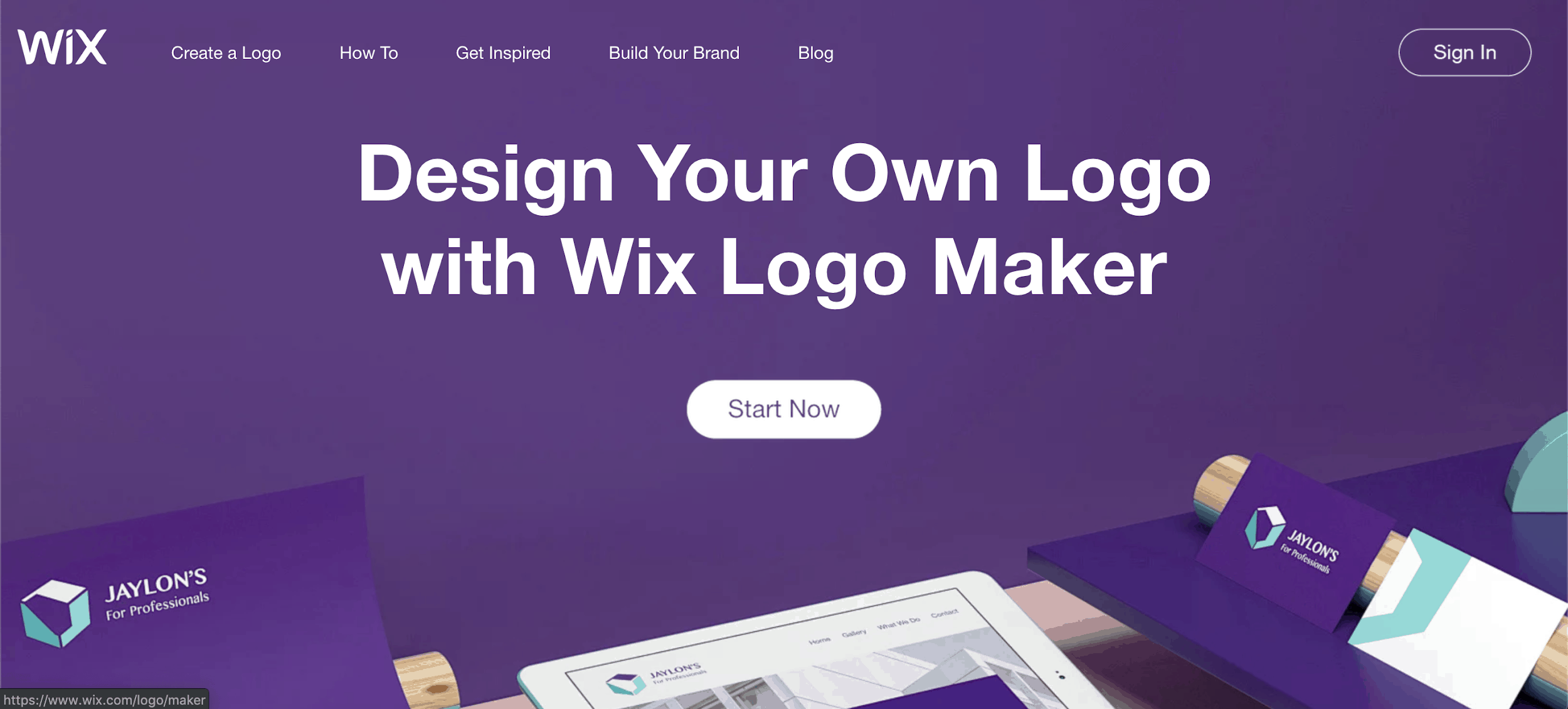 2. Log in or sign in
Before you can dive in, you'll need to create a Wix Logo Maker account or sign in if you already have one.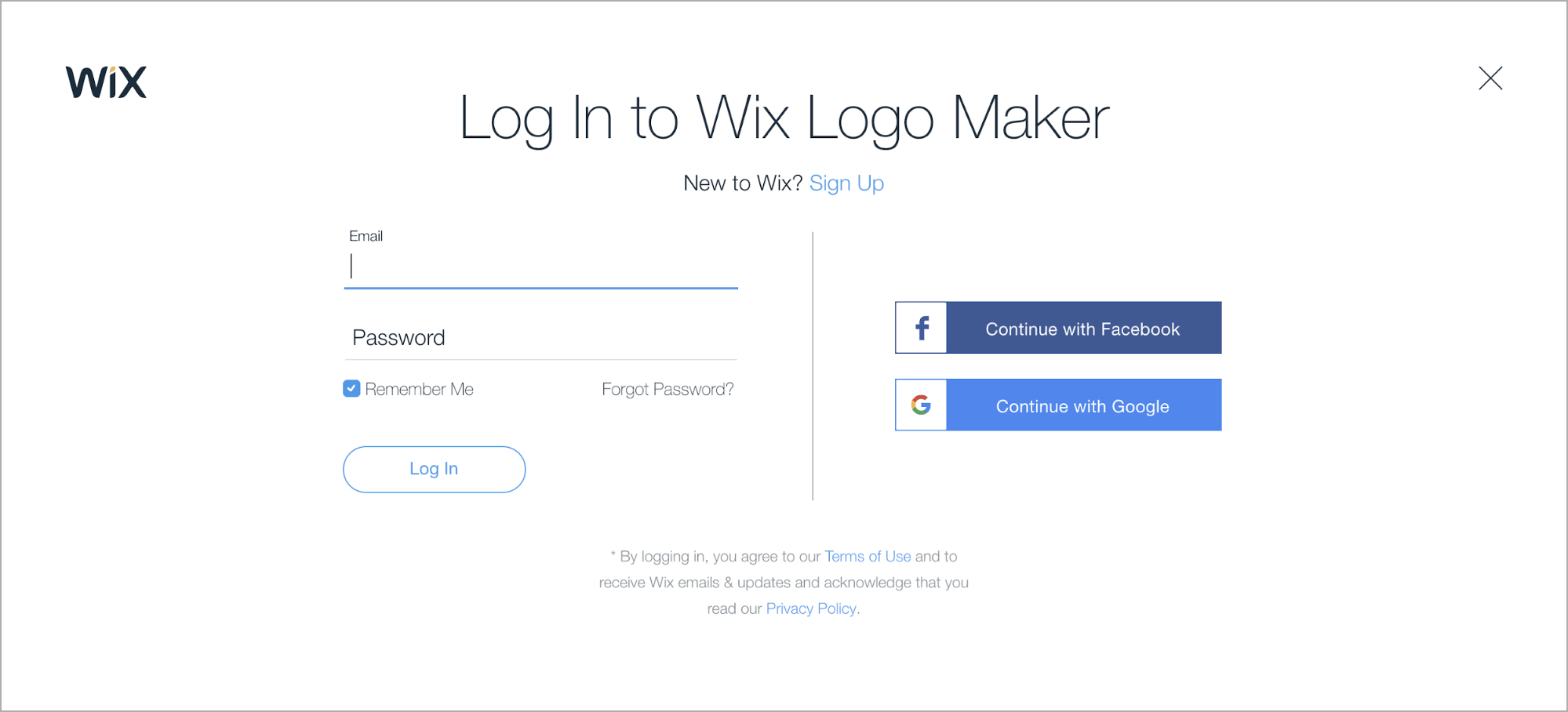 3. Enter your business name and slogan.
The slogan here is optional, but if you have one, I recommend entering it. (You can always delete it from your logo later.)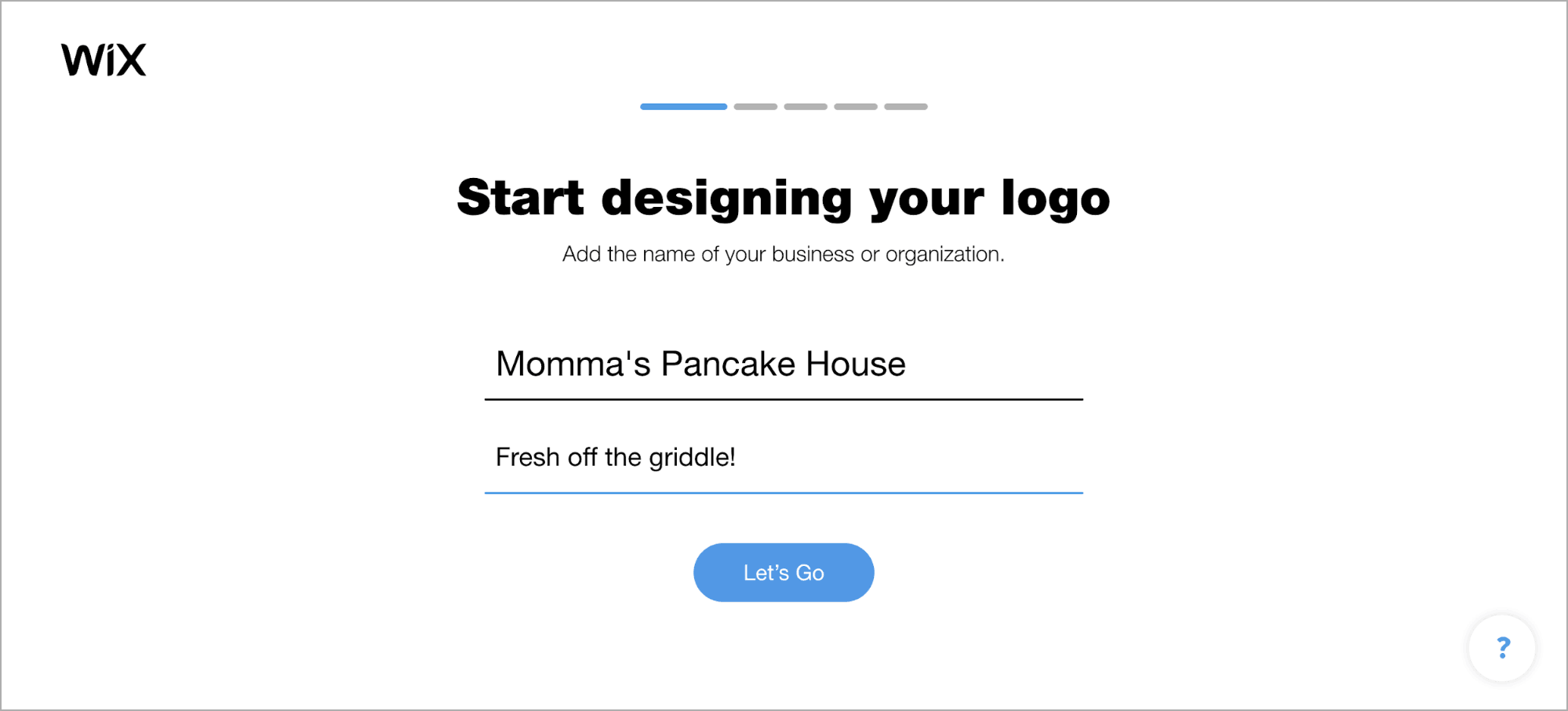 4. Select your industry
You can choose the general category of Restaurant or get more specific with options like
Bakery, Food Truck, Sweet Shop
, or even
Chocolatier
.
5. Describe your restaurant logo
Who are you trying to attract to your restaurant, cafe, or bar? Choose the words that best reflect your brand identity and target audience.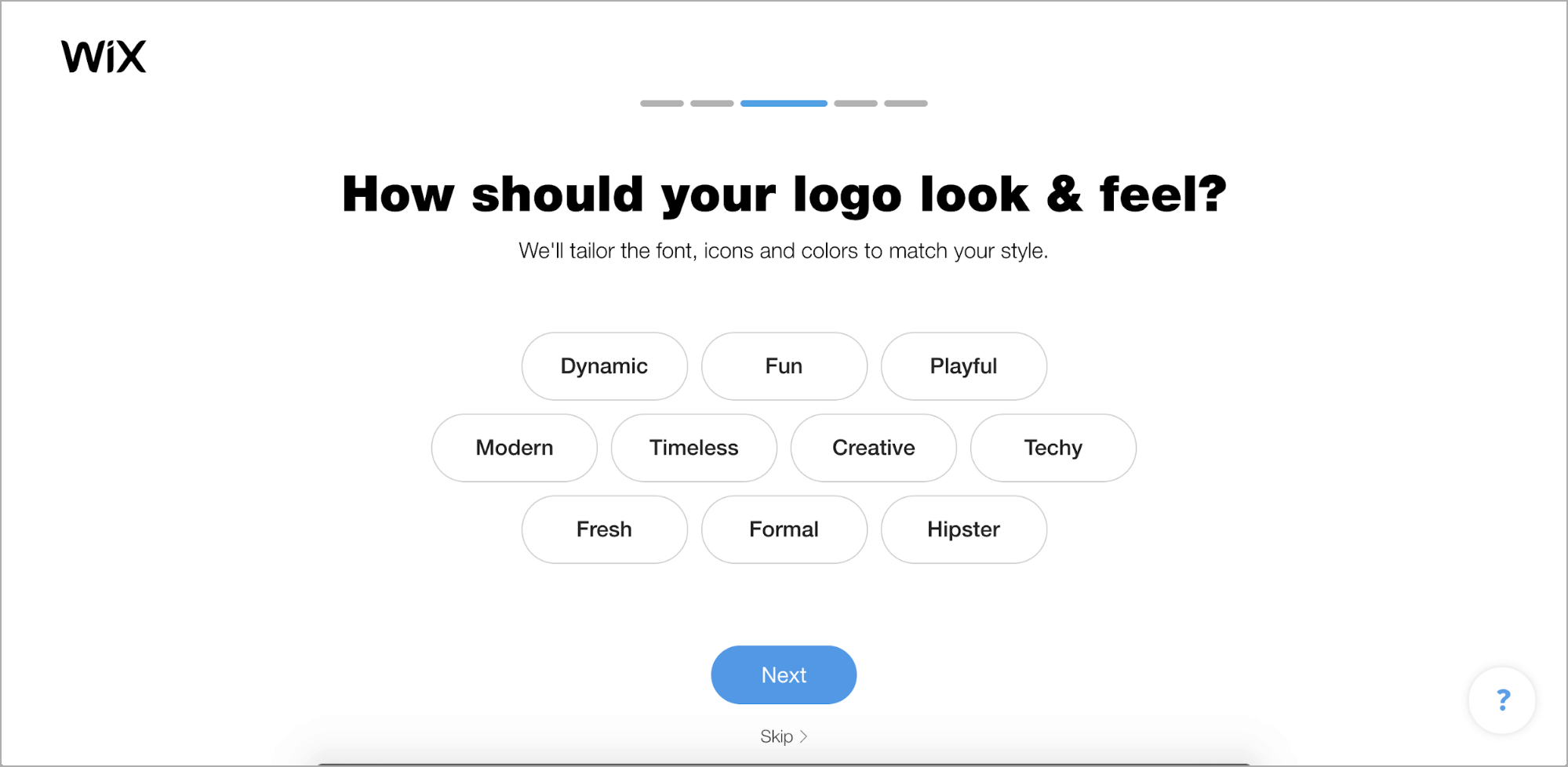 6. Train the Artificial Intelligence (AI)
This step may sound scary, but it really just means voting for your favorite logos so the AI learns your preferences. You'll be presented with five logo sets to choose between.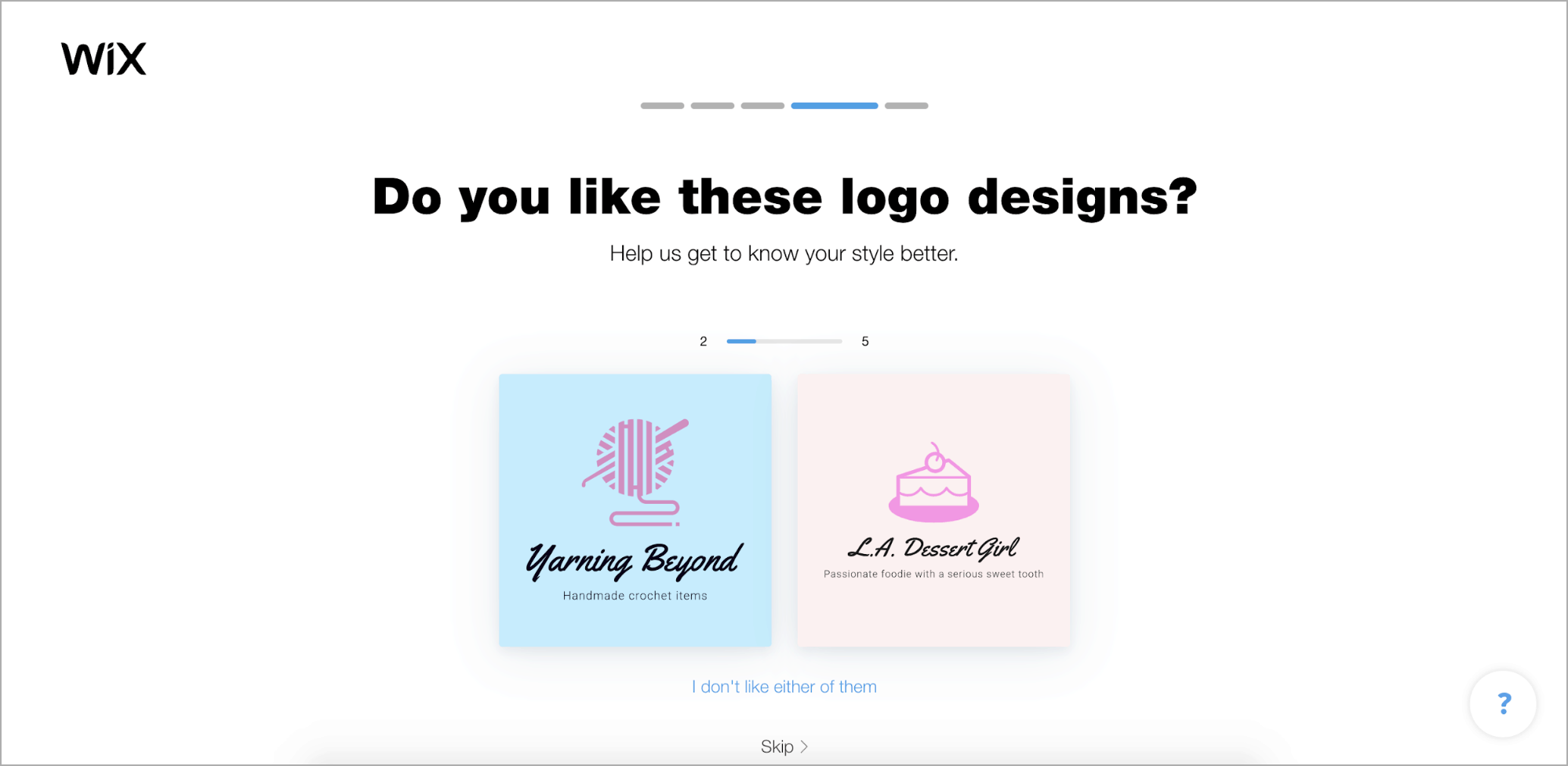 7. Explain your branding needs
This step is totally optional, but selecting where you plan on using your logo can help Wix Logo Maker recommend related services you may (or may not) find useful.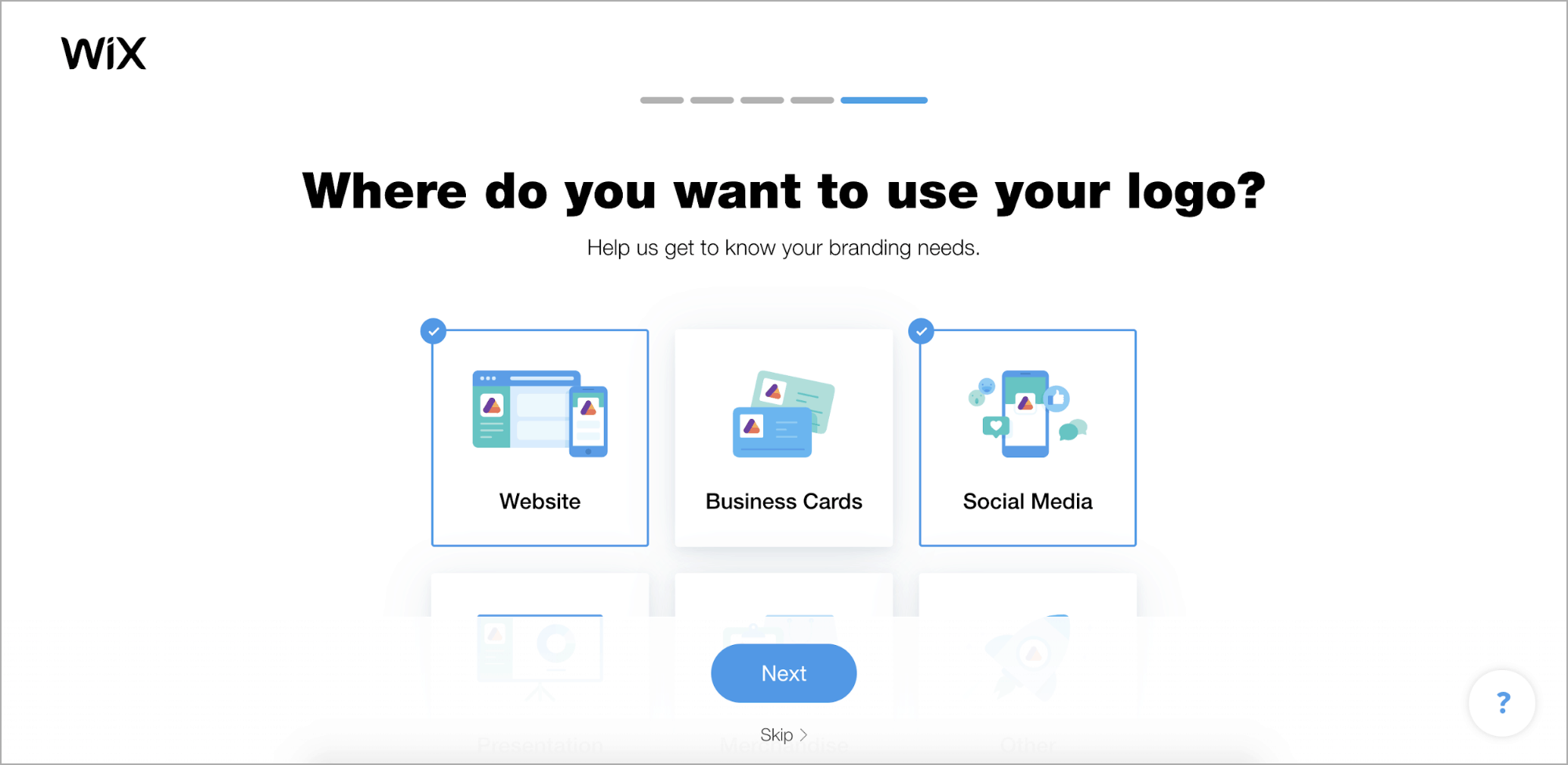 8. Choose a logo
Click your favorite logo concept or choose
Replace Icon
before editing. (I decided to replace the icon because some of the AI-generated ones were a bit irrelevant).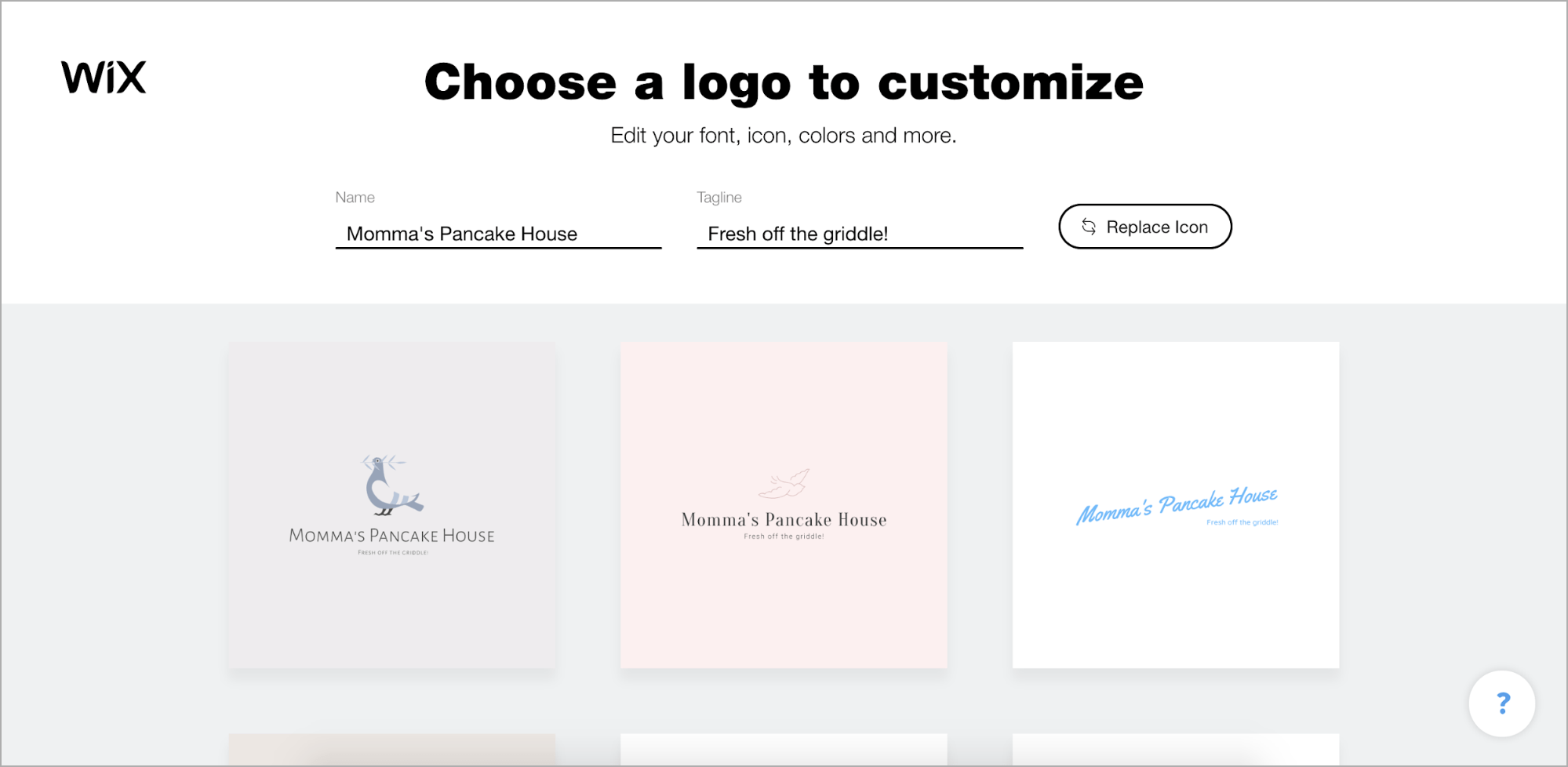 9. Play around with edits
Now you can have fun with the many editing options for colors, fonts, icons, background shapes, and more. You can play around with background color…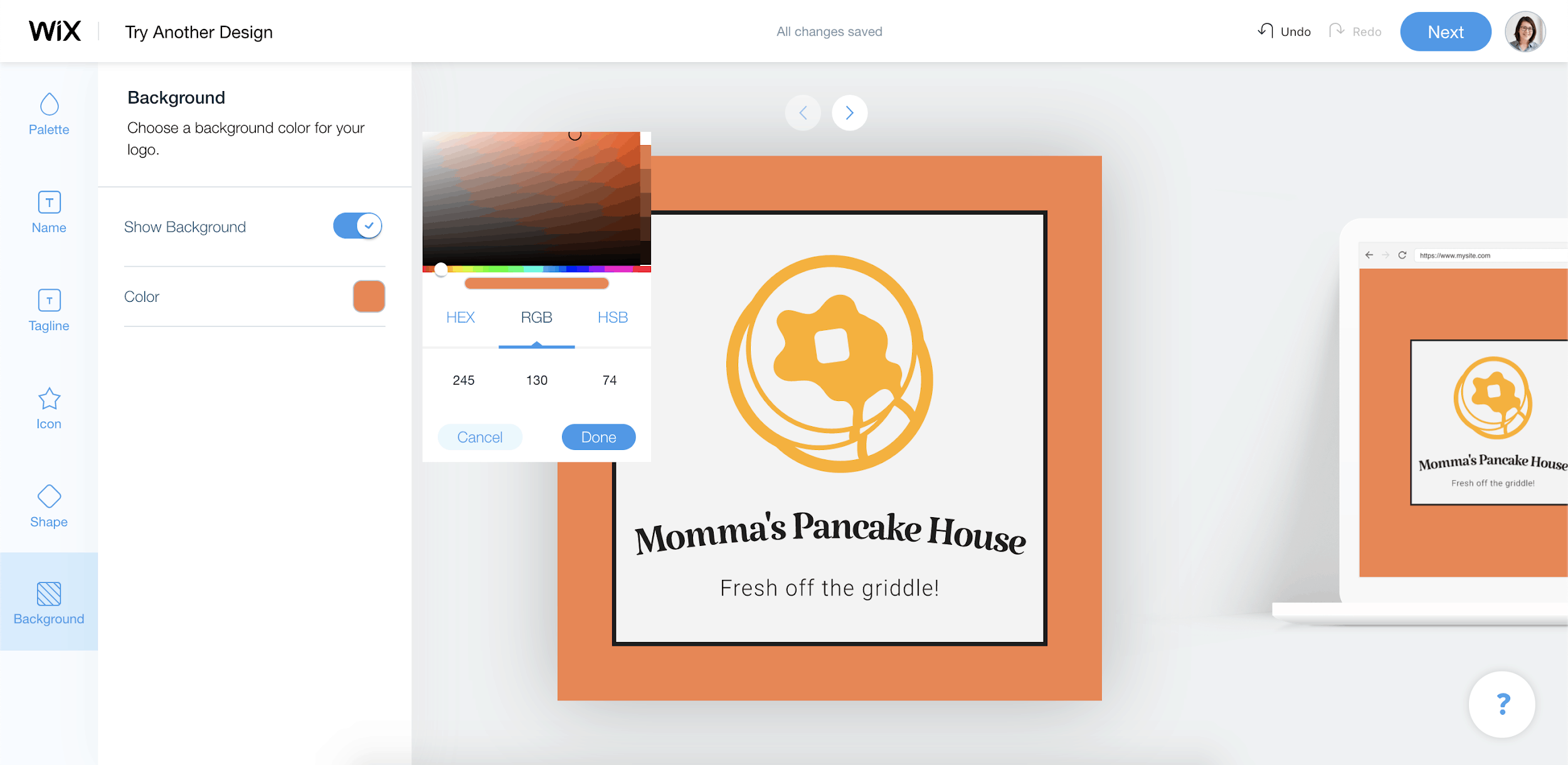 Expert Tip
: If you're stuck on color, take a page from McDonald's! The McDonald's logo draws on bright colors like red and yellow⁠⁠, which are both known appetite stimulants. (Check out more of
yellow's unique color psychology here
.)
You can test out new icons…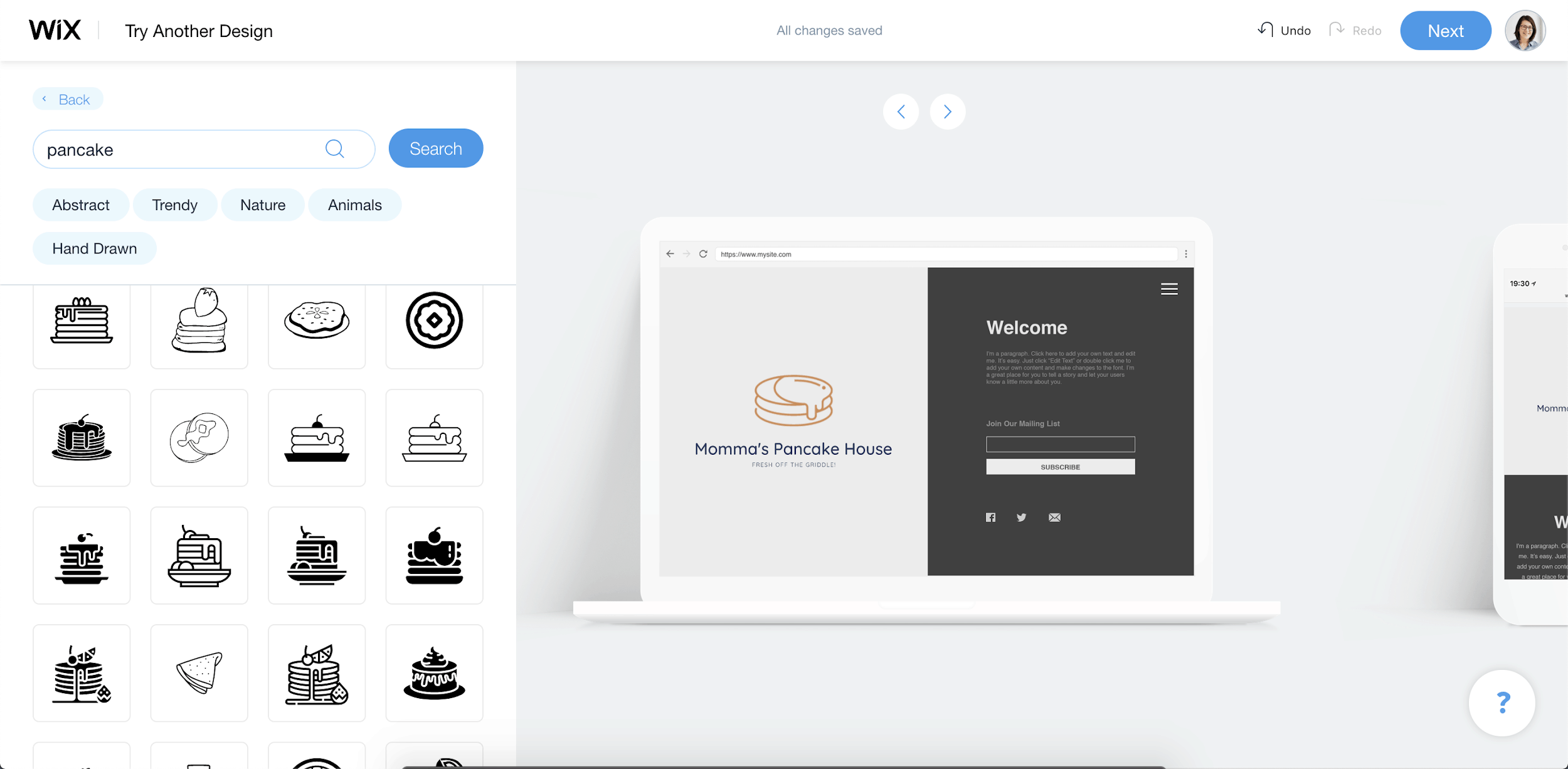 Expert Tip: As you choose your restaurant logo's icon, think about your target audience. While younger, "hipper" patrons may be drawn to a minimal badge, abstract shape, or spare wordmark, older customers may be confused about what you're serving. Don't sacrifice clarity just to be on-trend.
…Or you can try a whole new layout.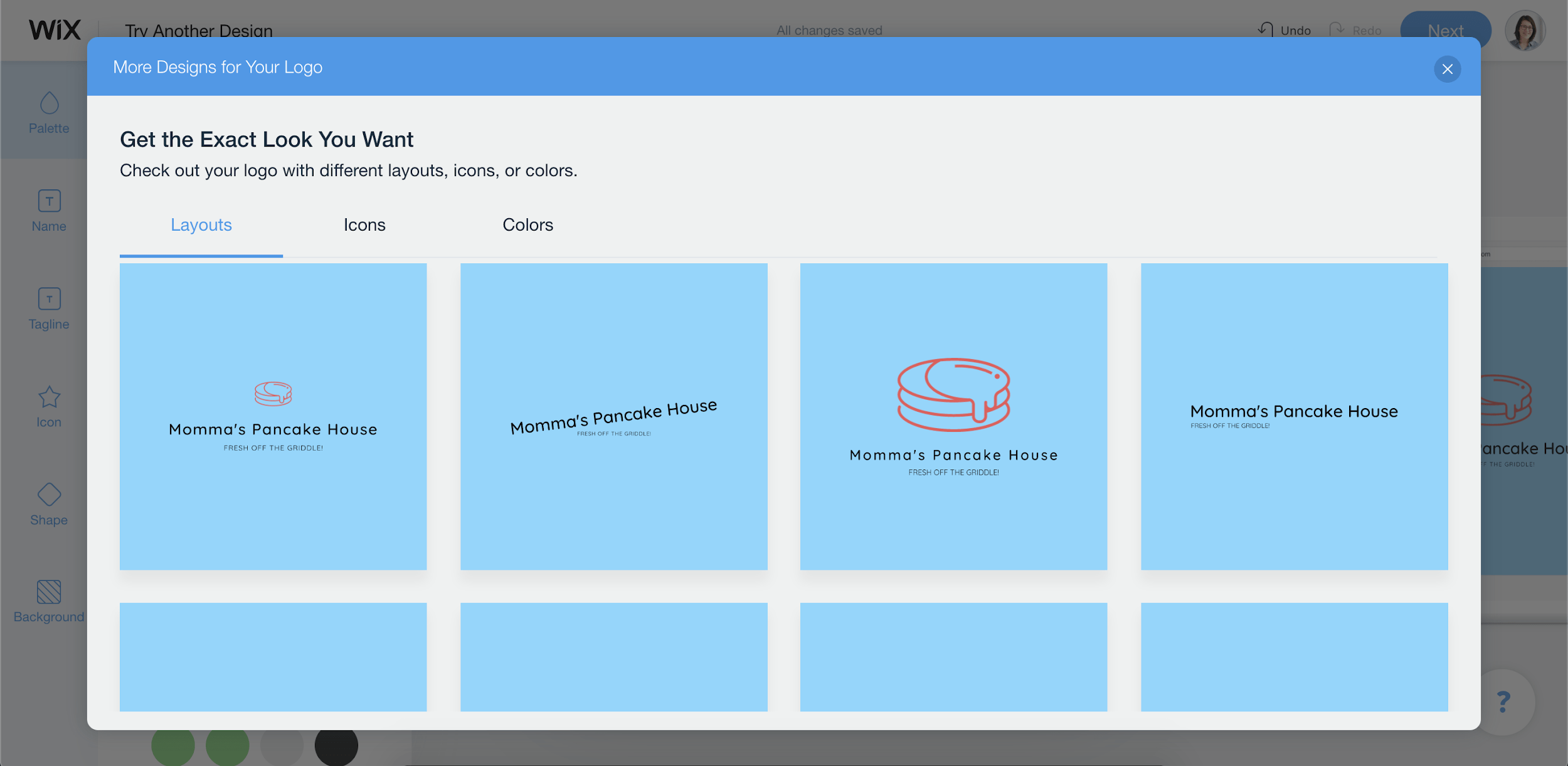 Wix Logo Maker's editing tools are very user-friendly, and you can make an unlimited amount of changes before finalizing your design.
10. Wrap up and download
Once you're done, click Next to purchase your new logo files or sign up for a monthly subscription that includes your logo plus a Wix website builder plan. (Not sure if a Wix website is right for you?
Click here to read our expert review
.)
Expert Tip: Before purchasing, do a quick google search of your biggest competitors' logos. The last thing you want is a logo that looks eerily similar to that other burger joint down the street! Plus, by scoping out the competition, you just might find some inspiration for last-minute design tweaks.
Wondering what you could create with Wix Logo Maker? I used it to make all of the logos below.
As you can see here, various design elements like font, icon, color, and alignment all work together to create very different vibes for a logo. For restaurant business owners, that means that
just a few design edits can set a whole new tone for your dining experience
!
Wix Logo Maker Alternatives
Want to keep your options open? Try one of these DIY alternatives:
If you'd like a more guided experience, Looka offers a detailed startup wizard and will suggest hundreds of icons based on keywords for the restaurant industry.
With LogoMaker, you can design a new logo and immediately have it printed on promo items like mugs, pens, or t-shirts for your restaurant staff.
If your foodservice business is part of a hospital, NGO (Non-Governmental Organization), or educational institution, you may qualify for a completely free logo from DesignMantic.
Prefer to Get a Restaurant Logo Design from the Pros?
If you're not inclined towards DIY logo design, the DIFM (Do It for Me) approach might be more suitable for you. Opting to hire a graphic designer offers a higher level of customization compared to even the finest DIY restaurant logo creator, although the cost will frequently be higher as well.
Fortunately, platforms like Fiverr bridge the gap between affordable pricing and custom design
. Even with a small budget, Fiverr is definitely worth a shot.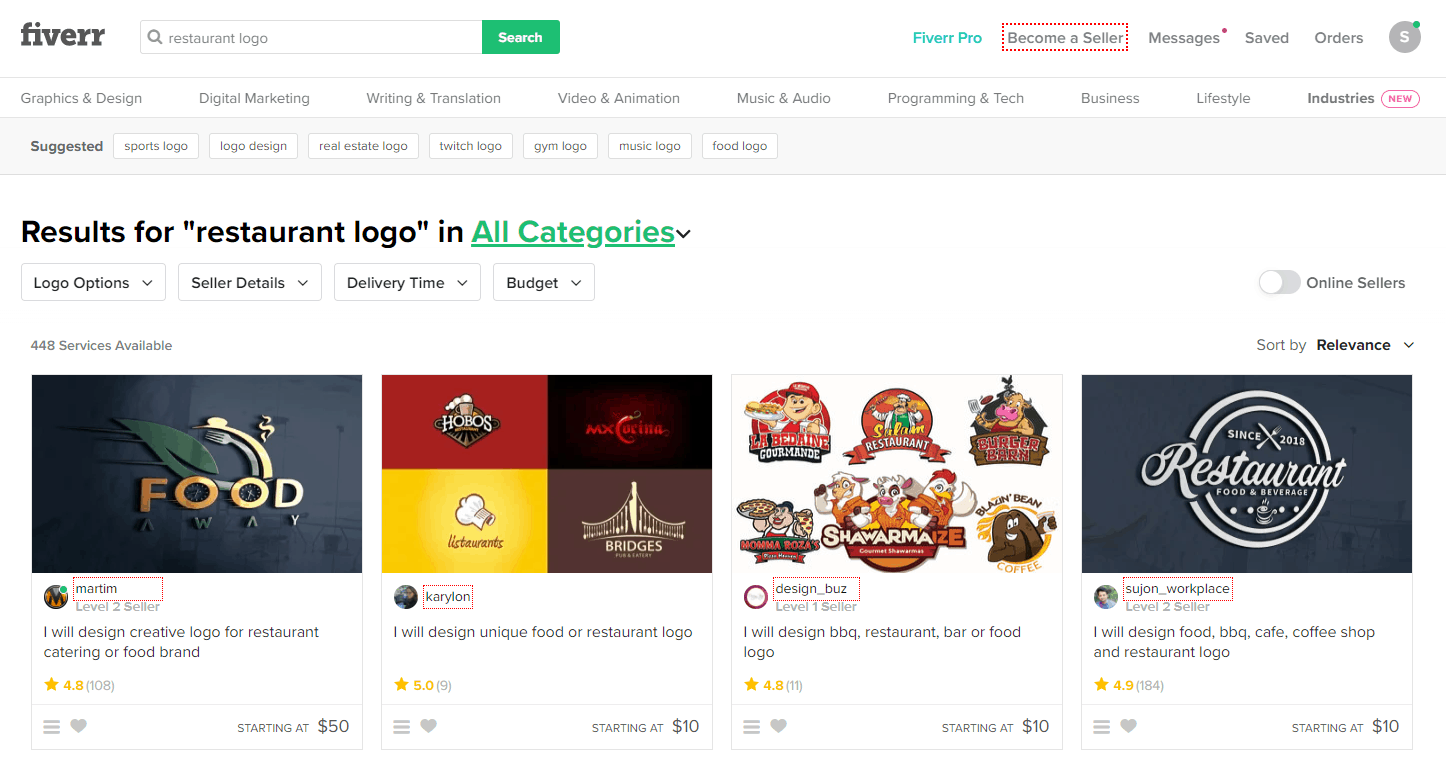 How Fiverr Works for Restaurant Logo Designs
Fiverr has freelance logo designers
, and you can use the website to browse profiles, view portfolios, and read reviews. You can even message various designers to discuss your project before hiring. The quality of designers can vary, but
public portfolios and client reviews make it easier to get a sense of each designer's skill, responsiveness, and professionalism
. Because the sheer number of designers can be a little overwhelming, I especially like Fiverr's features that make hiring easier:
Startup wizard to help filter logo designers for you
Convenient search filters for logo style, file type, designer level, and price
Built-in messenger to communicate with graphic designers in real-time
"Fiverr Pro" option to exclude less experienced designers
For more detailed information,
read the full review of Fiverr here
. Still not sure? You can also check out other DIFM websites like
DesignCrowd
. This platform allows you to run a logo design contests and review many different logo concepts before making your choice.
Get Inspired by Famous Restaurant Logos
From kid-friendly dessert joints to high-end eateries, these restaurant logo designs always leave patrons hungry for more. Find your spark of inspiration below!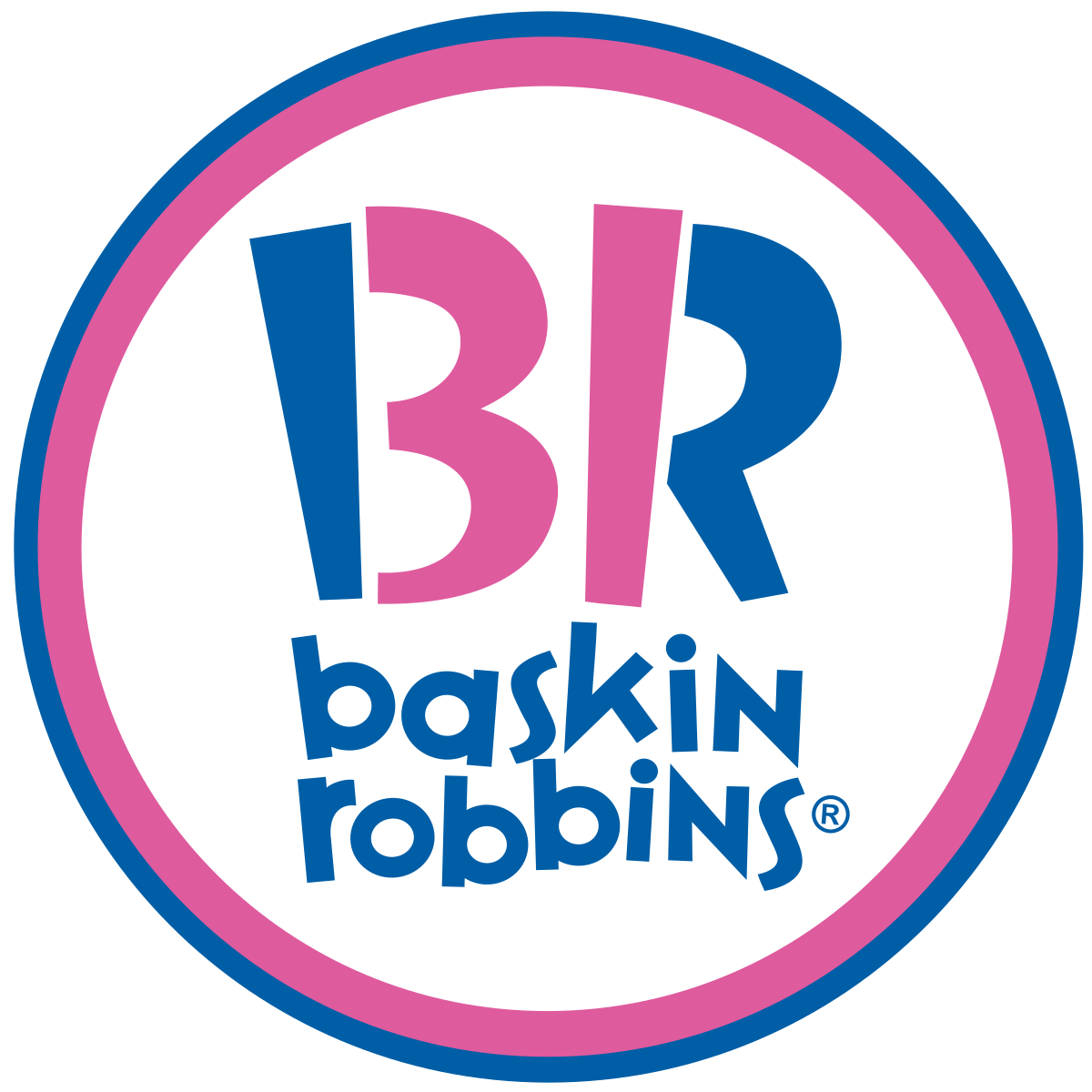 The
Baskin Robbins
logo has all the hallmarks of effective restaurant logo design. The bright pink and blue are evocative of childhood fun (with colorful hints of cotton candy), while the playful font bounces up and down thanks to an uneven baseline. A fun secret? Look closely, and you'll see that the
B
and
R
are also colored to create the number 31, a subtle nod to Baskin Robbins' famous 31 flavors.

I love the bright color scheme of
Manao
, which translates to "lime" in Thai. This logo is taking the lime theme to its full potential, using cheerful shades of green and yellow, which contrasts strongly with the black accent and drop shadow effect. The rounded letterforms not only feel modern and friendly but also mimic the beautiful curves of Thai script.

This European sushi brand certainly has its branding on point. The
Yo!
logo practically screams action with its lively red-orange color and its leaning, italics-ish font that evokes feelings of speed, forward motion, and powerful energy. I also love how the "O" curves but does not connect, looking almost like sushi as it's being rolled into shape.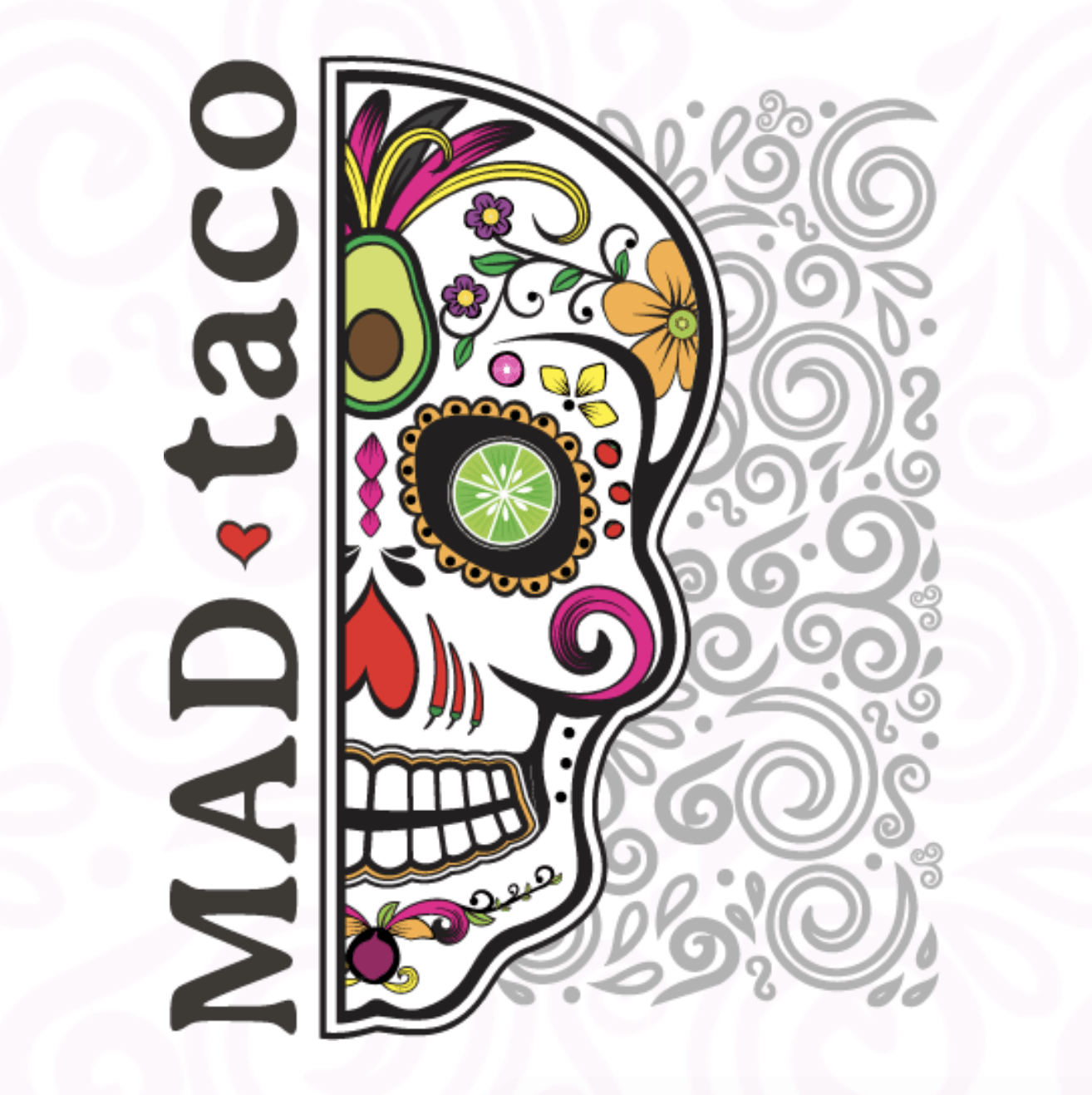 In this particular form, the
MAD Taco
logo has a lot to unpack, but it works. Especially because each element (i.e., the wordmark and the skull) can be toned down for individual display. For an eatery that brands itself as a "bad-boy taco shop," the classic sugar skull feels edgy yet playful and very relevant. I also enjoy its almost tattoo-style contrast of black lines with vibrant color fills, as well its incorporation of lime, avocado, and other ingredients in the skull.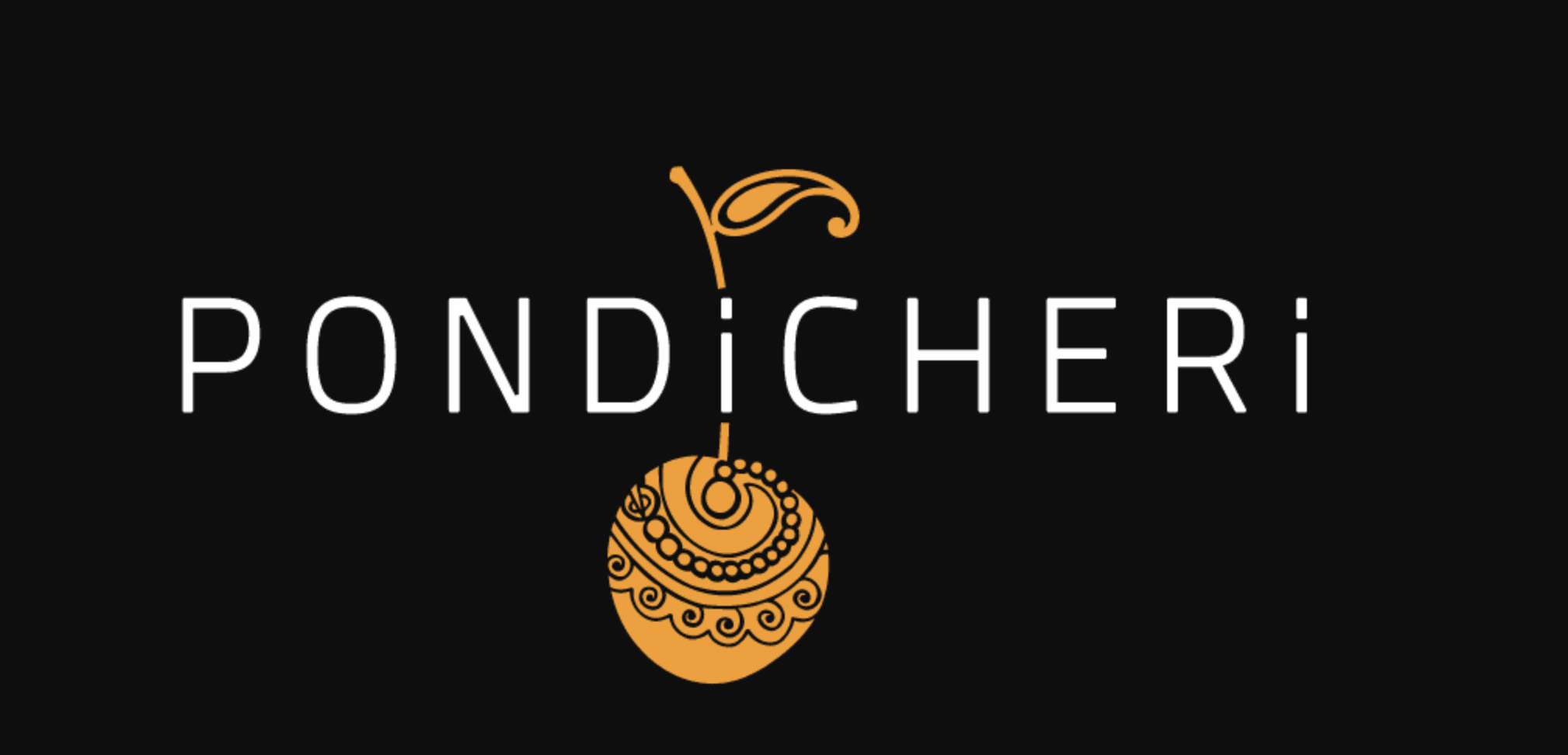 Just like its "non-traditional authentic" Indian cuisine, the
Pondicheri
logo manages to feel both modern and traditional. Its clean, thin font with unexpectedly lowercase "
Is
" contrasts with the curved lines and hand-drawn henna pattern of the cherry. By tying the cherry into the middle "
I
" this logo feels balanced and formal but not boring.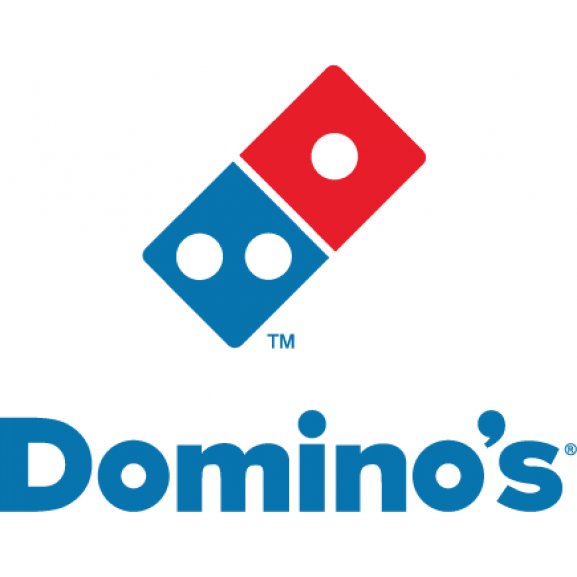 The timelessness and simplicity of the
Domino's
logo make it a winner in my book. It takes the traditional color scheme of take-out pizza boxes (white and red) and contributes a nice shade of muted blue. While the domino icon clearly reflects the company's name, the dots in the center also tell a story, representing the chain's first three locations.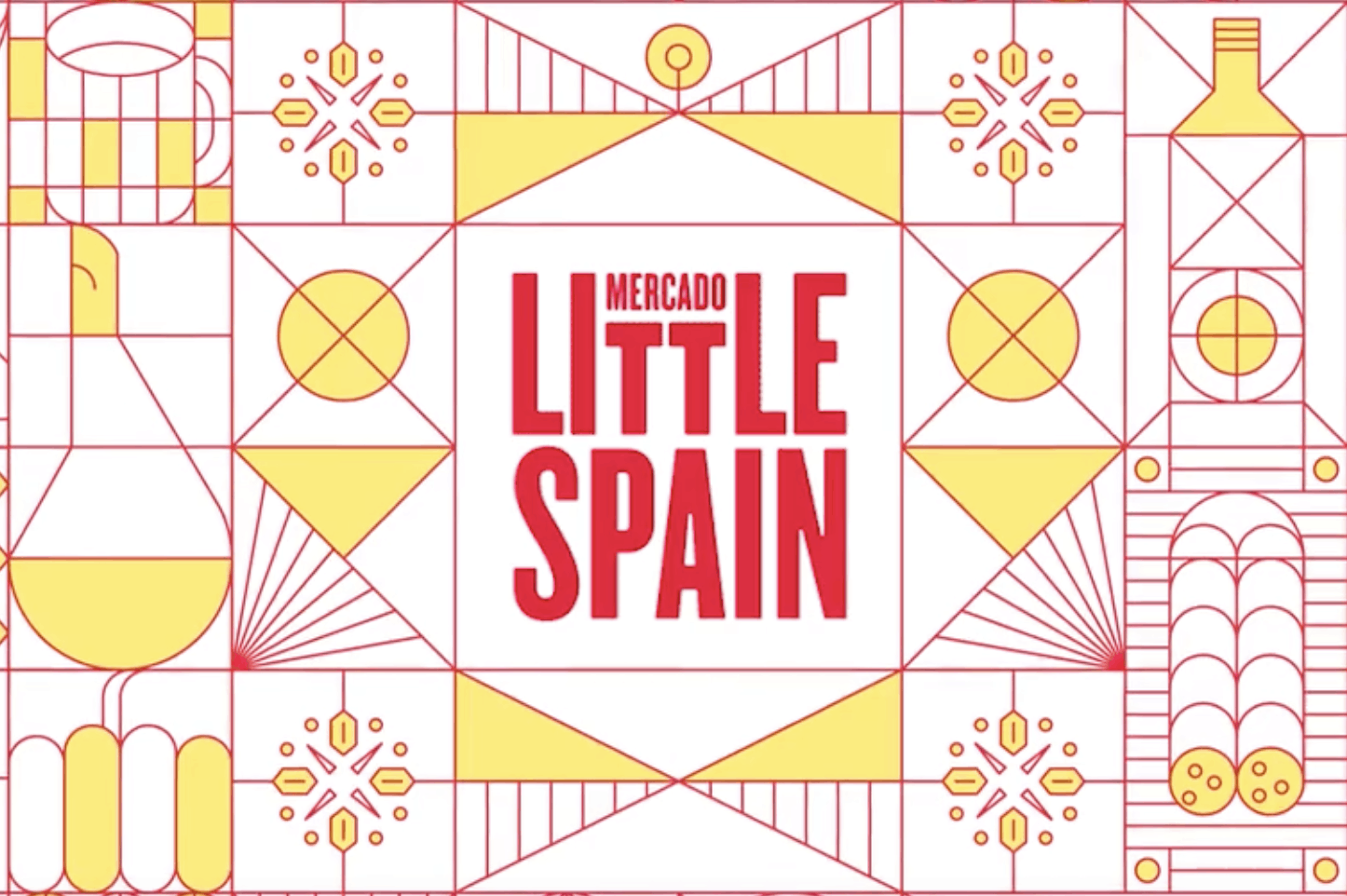 The
Little Spain
logo makes terrific use of restaurant yellows and reds, which are especially effective at evoking the vibrant spirit of Spain. Embedding the word "Mercado" into "Little" is also clever, as it visually reinforces the restaurant's name. The unexpected squishing of the two "Ts" adds a sense of whimsy to an otherwise solid, serious-looking font.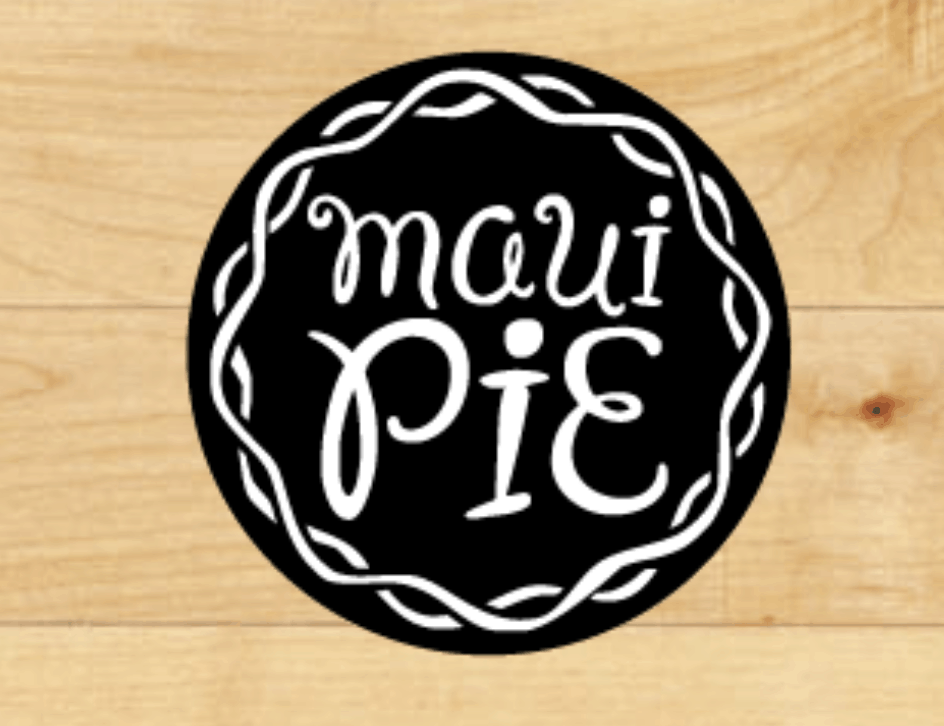 Although the simple design of the
Maui Pie
logo uses a stark contrast of white and black, it still maintains a whimsical, casual, and inviting feel. The circular shape is reminiscent of a classic badge-style logo but also clearly mimics the look of a fresh-made pie. Its hand-drawn font with loops and curly-cues provides yet another layer of playfulness and cohesion without feeling childish.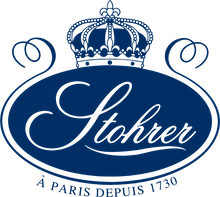 Wouldn't you say this classic seal is perfect for the oldest patisserie in Paris? With its dark blue background, curled ornamentation, and detailed crown,
Stoher's
logo retains the same Old World sophistication as the pastries that it creates. The pairing of elegant script and traditional serif fonts resists the modernization of so many brand identities, reinforcing its rich legacy and textbook continental design.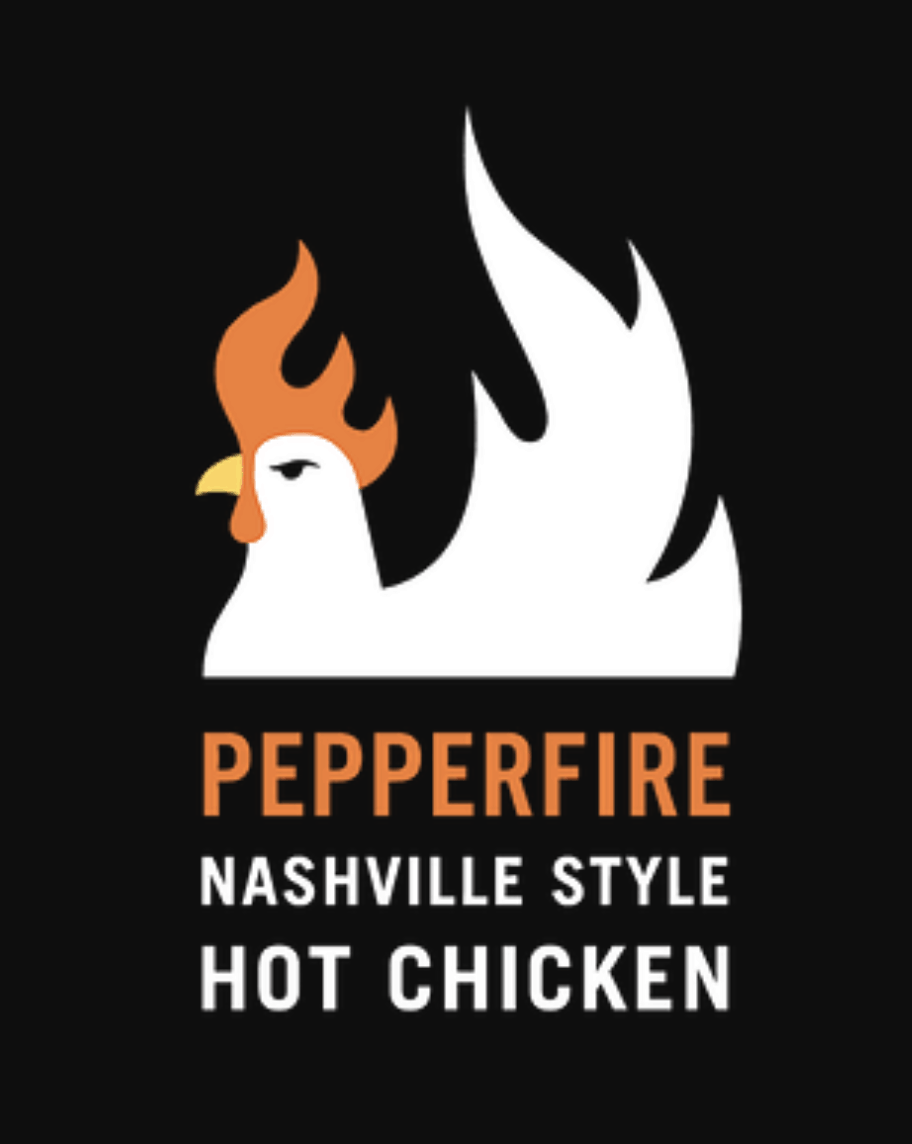 I love how simple yet effective the
Pepperfire
logo is, incorporating a chicken and flames into the same memorable icon. The chicken's stern expression, the icon's flat aspect, sharp points, and the sharply contrasting colors all work together to create a powerful, aggressive mood. It's as if the logo is daring diners to try the restaurant's fiery hot chicken.
Bon Appétit!
If there's a single lesson to be taken from these various restaurant logos, it's that
brand identity matters almost as much as the food and drinks you serve
. From upscale eateries to ultra-hip food trucks, the right logo will set the tone for your space and attract eager diners who want exactly what's on your menu. Especially when online tools make it quicker and more affordable than ever, it's well worth the effort to design a logo that reflects your story, personality, and cuisine. Whether you go DIY with a tool like
Wix Logo Maker
or DIFM with a platform like
Fiverr
, you've got just what you need to make your logo a real feast for the eyes. Looking for more ideas? Don't miss our list of
the very best logo design services
.