If you need an R logo for your company, there are a few decisions to be made. Is the "R" in your logo uppercase or lowercase? What type of font best reflects your company – something modern and fun or vintage and old-school? Whatever style you have in mind, you'll want a professional-looking logo. Poor design gives the impression that the company behind the logo is equally mediocre and amateurish. My advice is to hire a pro designer, who can make even the simplest logo concept an artistic masterpiece.
Read on and I'll show you how to get your logo designed professionally for only $5.
---
9 Best R Logos
My colleague recently tested some of the most popular logo design services. The results of his experiment were eye-opening! You can head over to his
full logo design service revie
w to see how each service performed.
How to Get a $5 Logo Design
A company's logo is the most important element of its branding. Big, established companies pay hundreds of thousands for logo design, but new or smaller companies aren't equipped to handle high fees for a quality graphic artist. That doesn't mean you have to settle. There's a way to get a logo that's both high quality
and
affordable. Thanks to Fiverr, you can connect with an experienced logo designer and score the perfect logo for just $5. How's this possible? Fiverr is a freelance platform hosting thousands of designers from all over the world with design packages starting at just $5. Each designer has the power to set their own prices and many of them choose to offer designs at this entry-level price point.
Head to the Fiverr homepage
 to see how you can get your own expert logo design. A search for "R logo" is too specific and won't bring up many results, so it's better to search for the logo style you want. Try terms like "minimal logo", "initial logo", and "monogram logo". Scroll through the results to see if any of the profiles catch your eye. If you see one you're interested in exploring further, click to open it.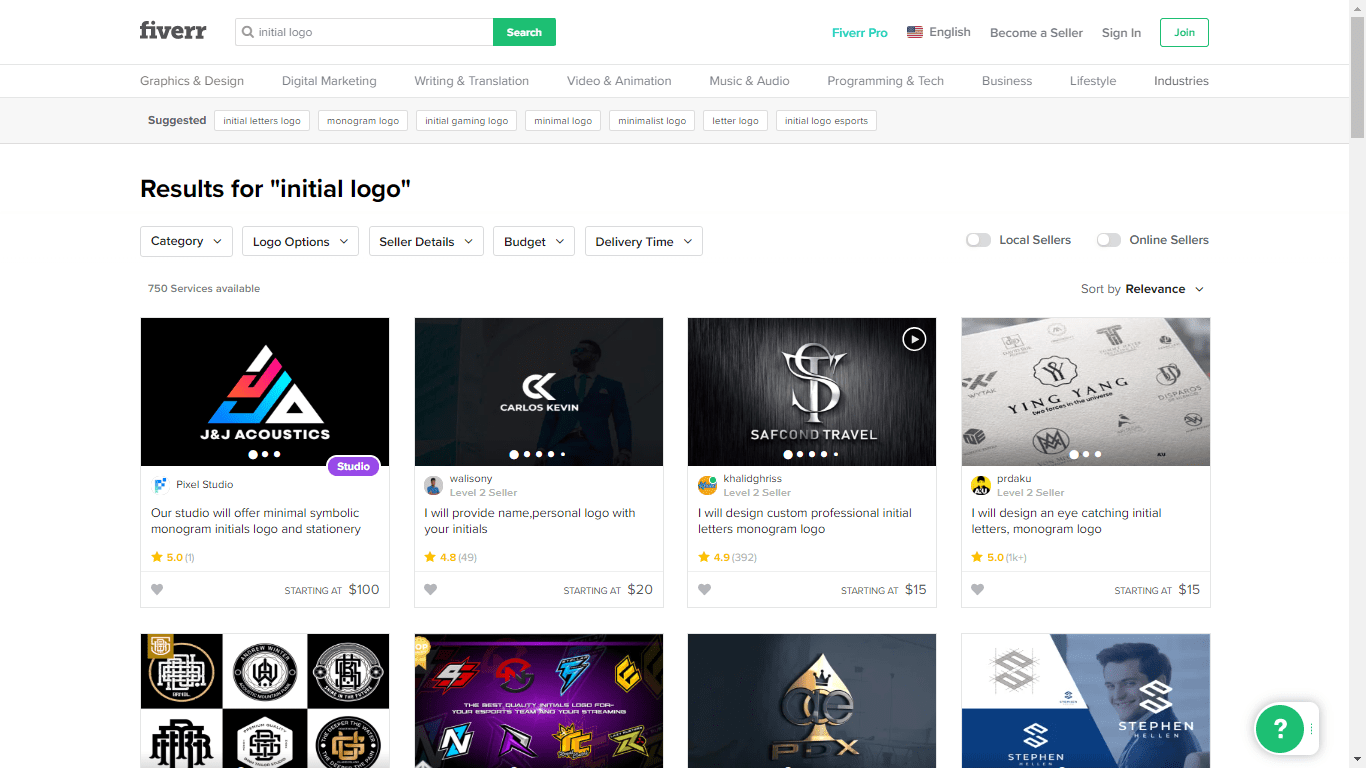 On the full profile, you'll be able to see the designer's "About This Gig" section, portfolio, customer reviews, and package offerings. If you have any questions that aren't answered on the profile, you can message the designer directly via the
Contact Seller
 button. When you're ready to hire them, just click
Continue
to head to the next page.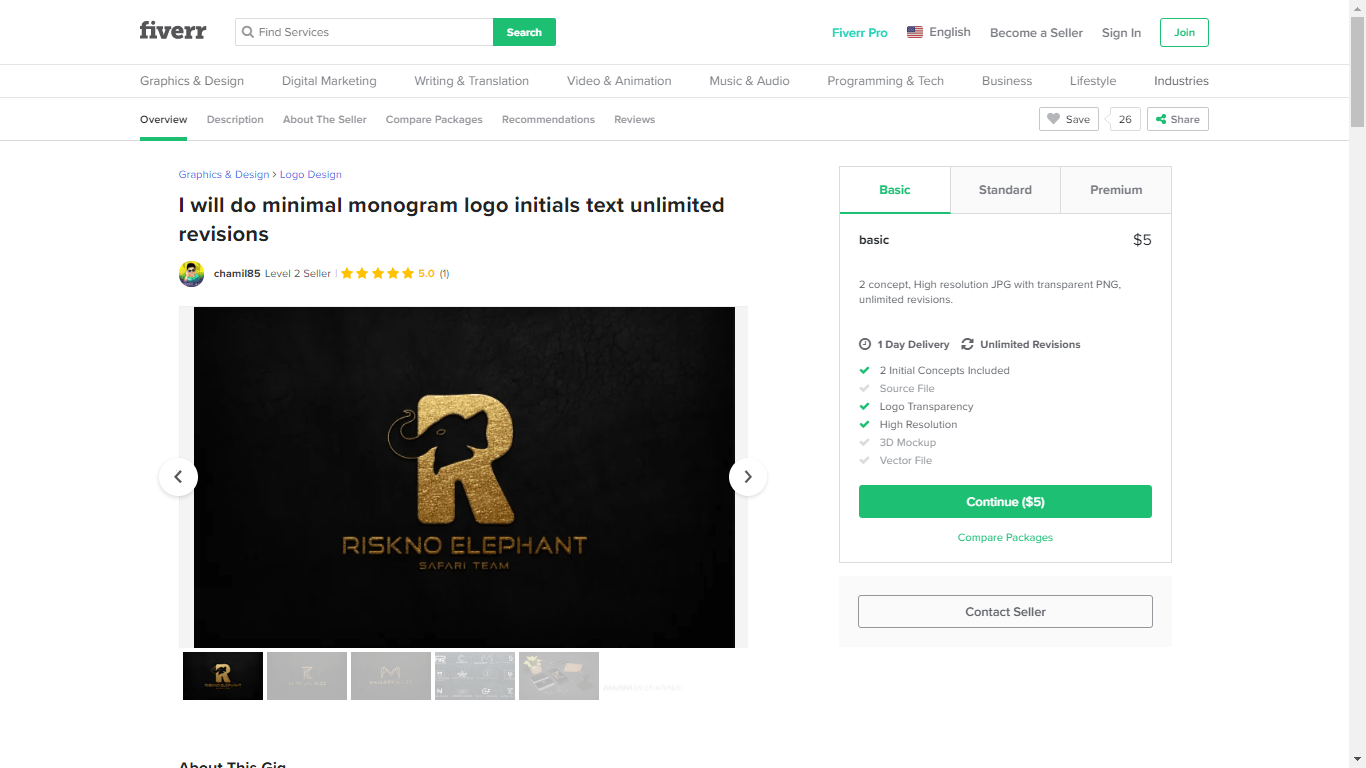 The payment preview page lets you add any offered extras and gives you the final information on the cost of your chosen package. Make sure you're happy with the services included, before hitting
Order Now
to complete your payment.
You can contact the seller directly after the payment is made to let them know what the requirements for your logo are. And in just a few days, your new logo design will be delivered to you! Hiring a designer through Fiverr is really that easy. Here a few other user-friendly features I like:
Easy search options – There are thousands of sellers on Fiverr, but you can use search filters like logo style, budget, seller lever, and delivery time to narrow down your results.
Customizable packages – For an additional cost, some designers offer package extras, like expedited delivery and a social media kit. Add these to your chosen package to tailor it to your exact needs.
Worry-free payments – Your upfront payment is held by Fiverr until you've received a logo you're 100% satisfied with. Only then will the funds be released to the designer.
No surprise costs – You'll only pay once, at the start. After your initial payment, your designer can never overcharge you or add extra fees.
To learn more,
read our in-depth Fiverr review
.
How to Create Your Own Logo
If you're an arty person, then making your own logo is a great way to have full creative control. If done well, logo creation can be incredibly satisfying, but it shouldn't be taken lightly. Even if you're convinced you have the artistic skills to make an impressive logo, there are lots of elements to consider to ensure your logo doesn't look amateur. To help curb these challenges, I recommend using a logo maker tool, specifically Wix Logo Maker. It uses impressive artificial intelligence (AI) technology to come up with personalized logo suggestions. Just answer a few questions at the start of the process and the AI will do the rest! You can then edit the templates it suggests for you. To check out the magic for yourself, just
head to the Wix Logo Maker homepage
 to get started. You'll need to create a profile first, and once that's done, enter your company name and tagline to begin the design process.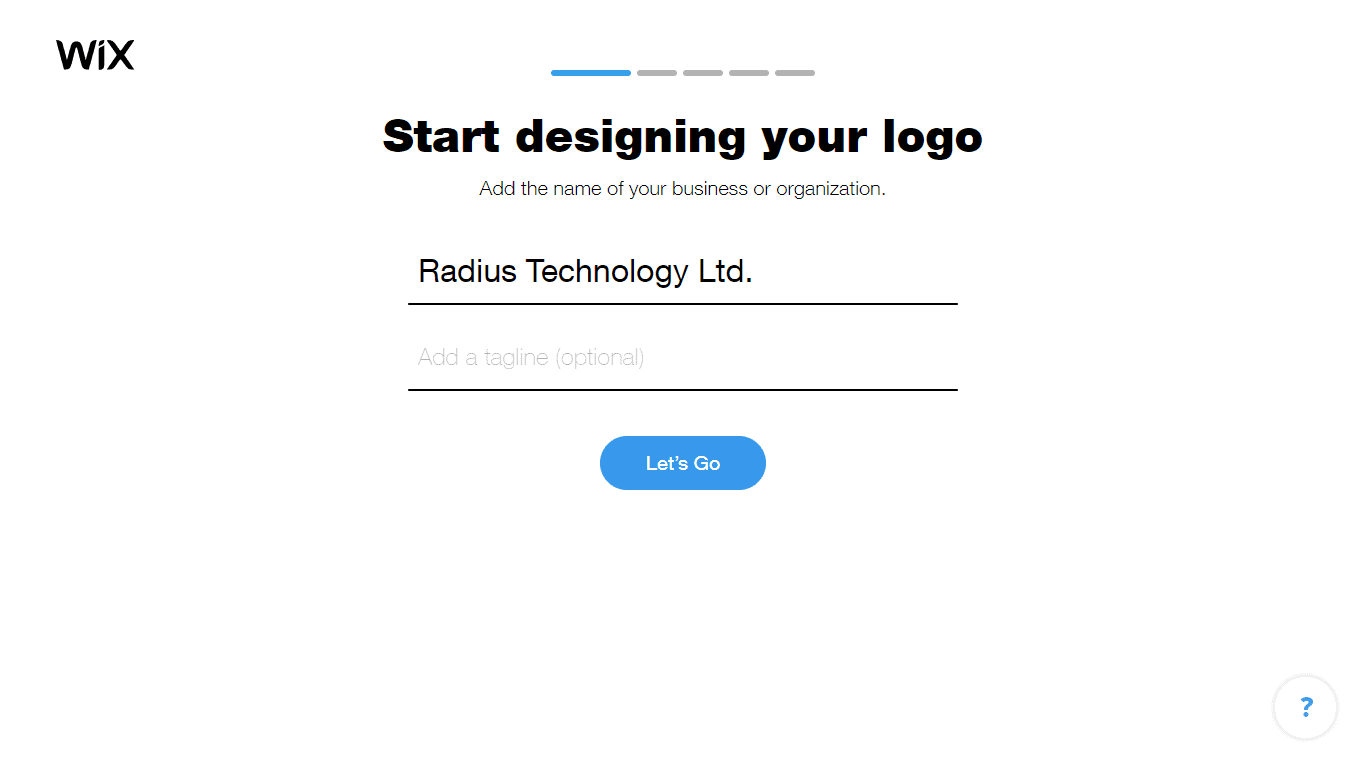 Start typing your industry into the search bar and select the right answer from the dropdown menu options. Try to be as specific as possible, you'll be surprised how many options are available. As you can see in my example, there are lots of technology-related choices.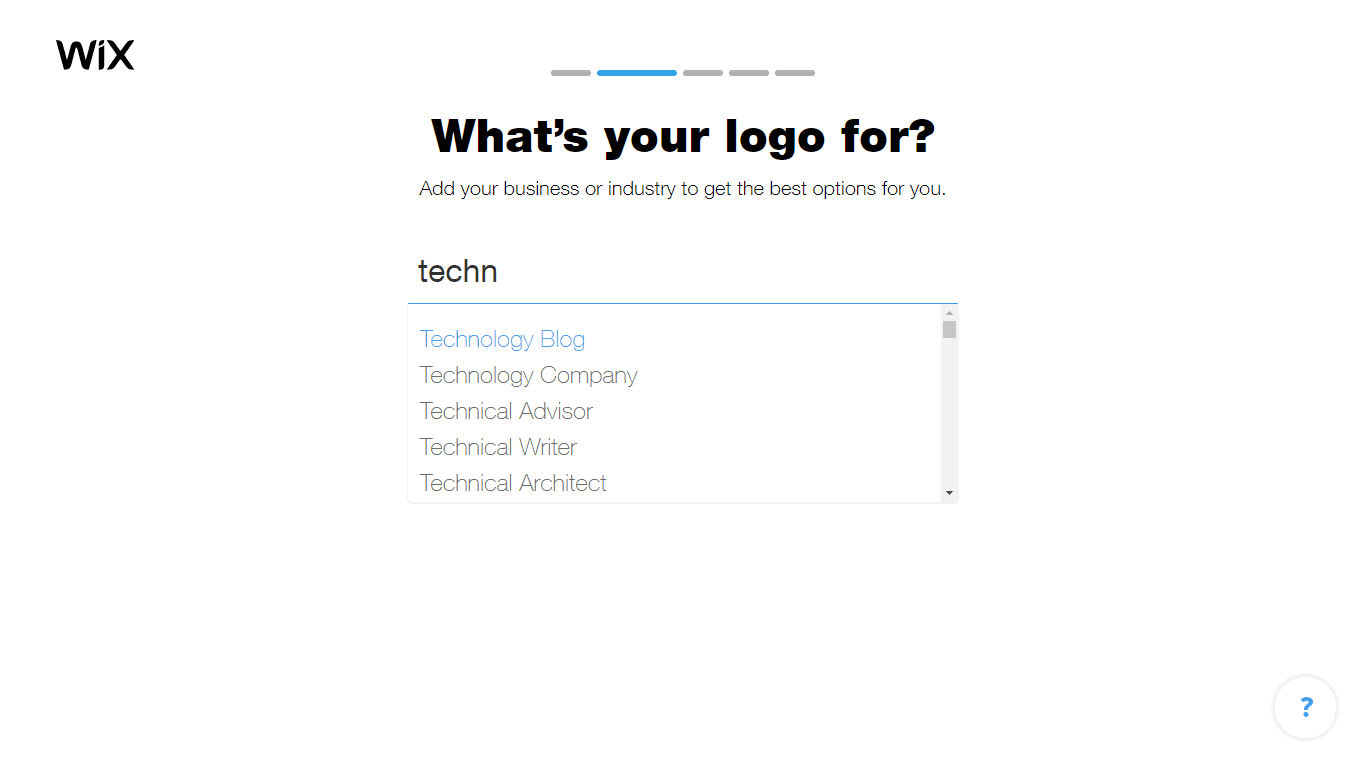 Now the straightforward details of your company are dealt with, it's time to start teaching the AI about your style preferences. In the first stage, a group of adjectives appears and you'll need to select the words that most closely describe your finished product.
In the next stage, you'll be asked to compare two logos and choose your favorite. The AI uses your choices to determine what styles you like, so choose wisely. Click whichever logo suits you best or
I don't like either of them
to move on to the next pair.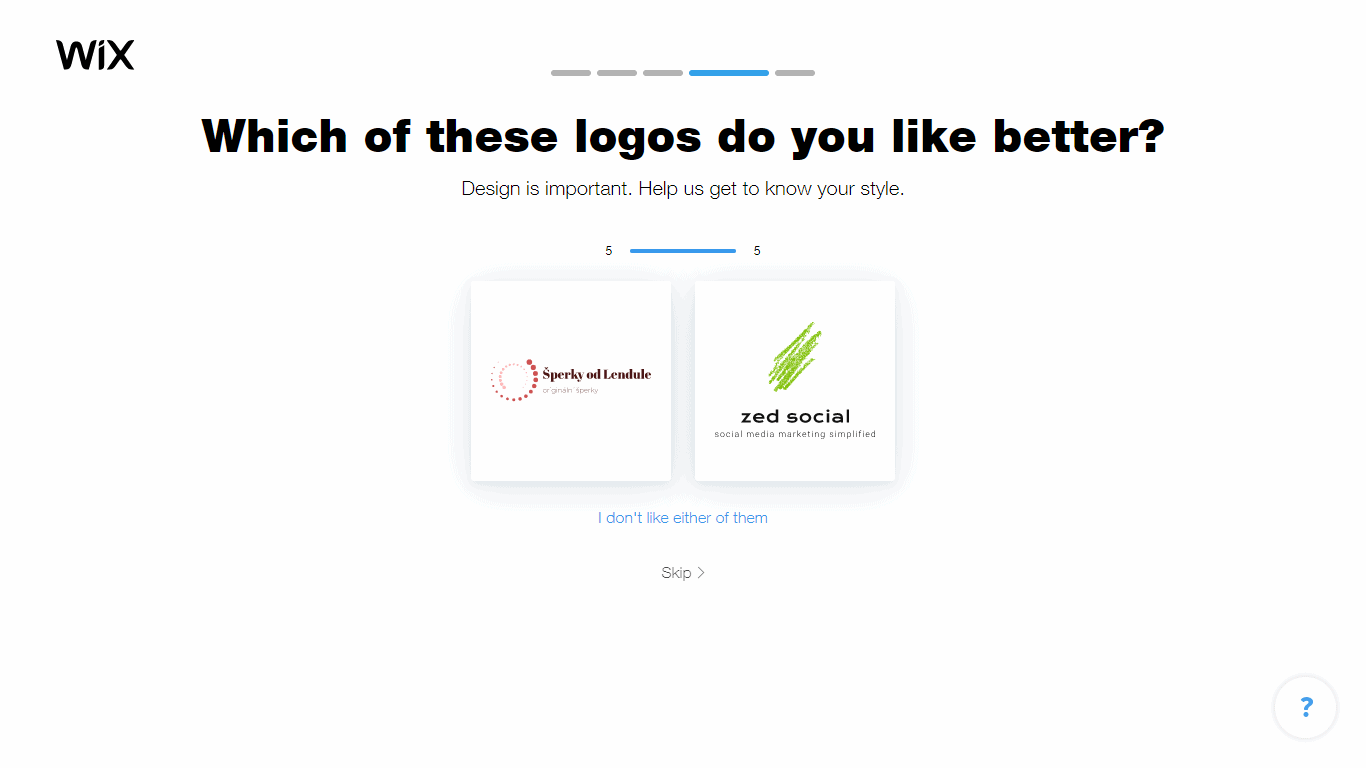 Lastly, tell Wix Logo Maker where you're planning on using your logo. Select all the options that apply.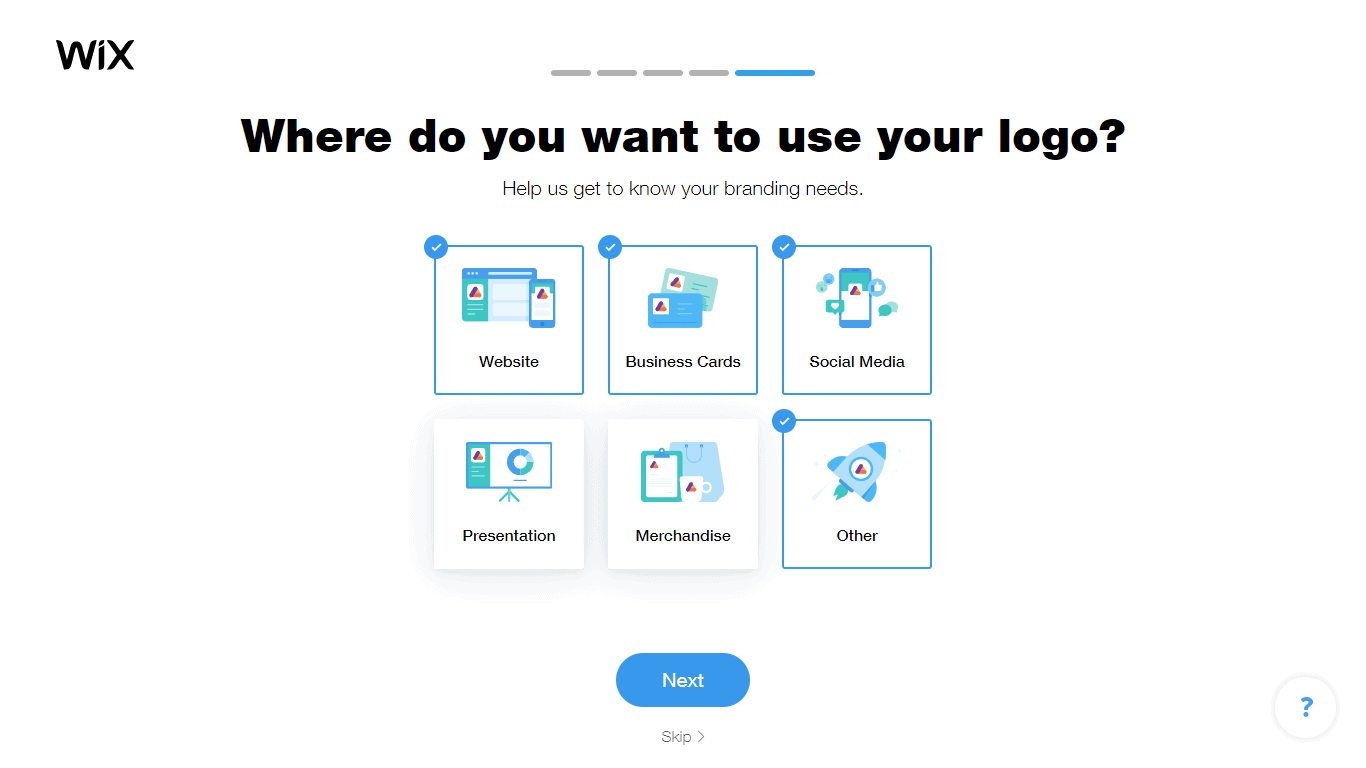 Now the questions are done, it's time to see your logo suggestions! Take your time looking through them to get a feel for the styles you like and dislike. Click
Load More
at the bottom of the page to keep loading new logo designs. These aren't the finished product, you'll be able to edit them, so just look for designs with potential at this stage.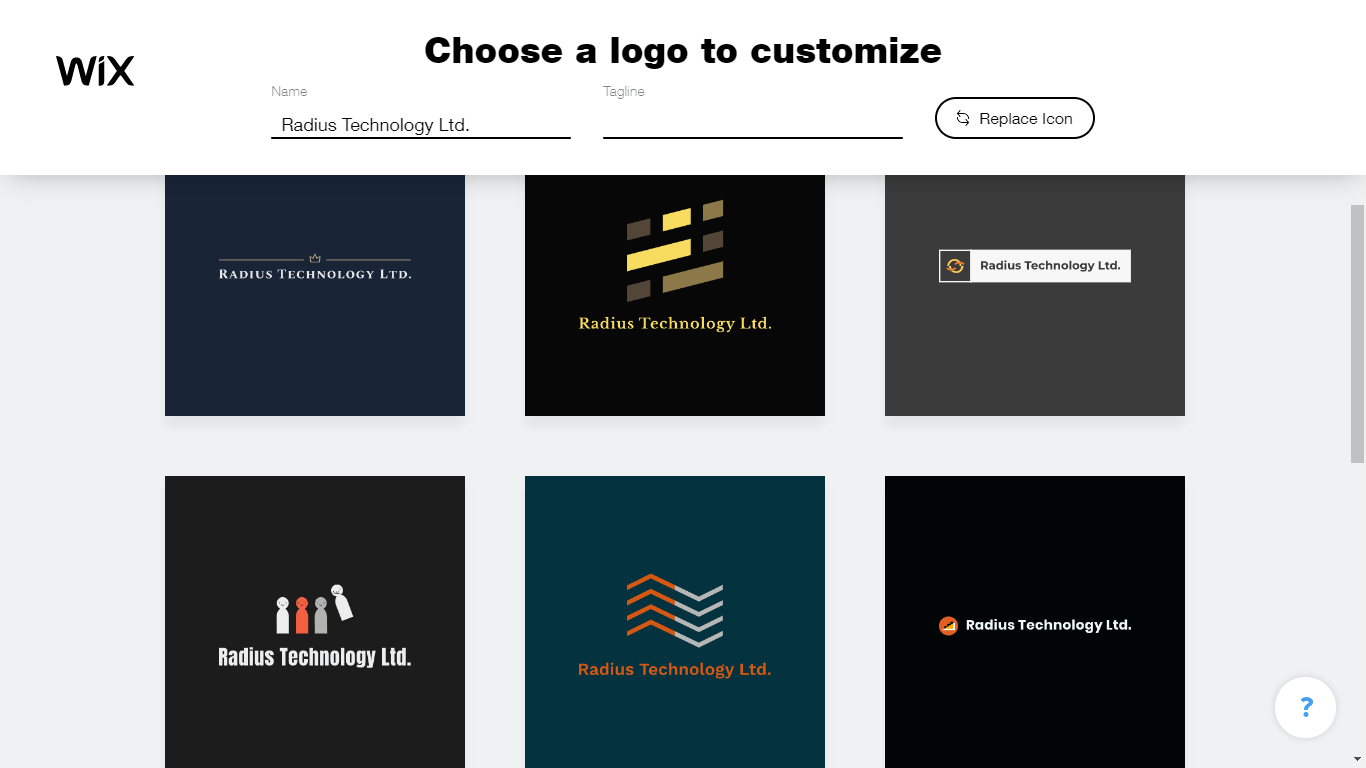 Click
Replace Icon
to switch out the existing icons with one of your choice. Search for a term within your industry or relating to your company name to bring up relevant images. I tried "technology" in my example.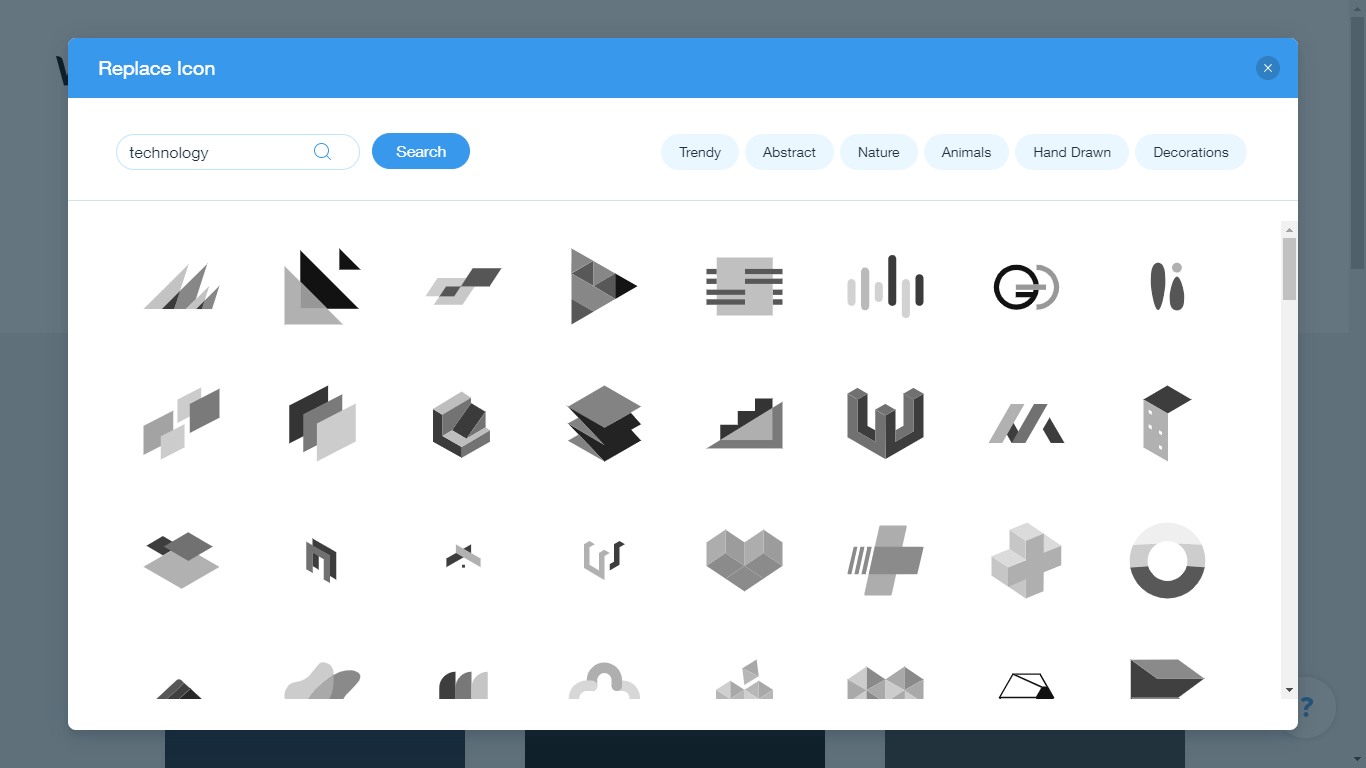 When you're ready to customize, just click on the logo template you want. You'll be taken to the logo editor, where Wix Logo Maker has updated its editing features to include even more options. You can add multiple icons to your design, select one of the preset color palettes, and add the "R" to your logo using the many font choices available. Play around with the design as much or as little as you'd like to ensure the logo perfectly reflects your business.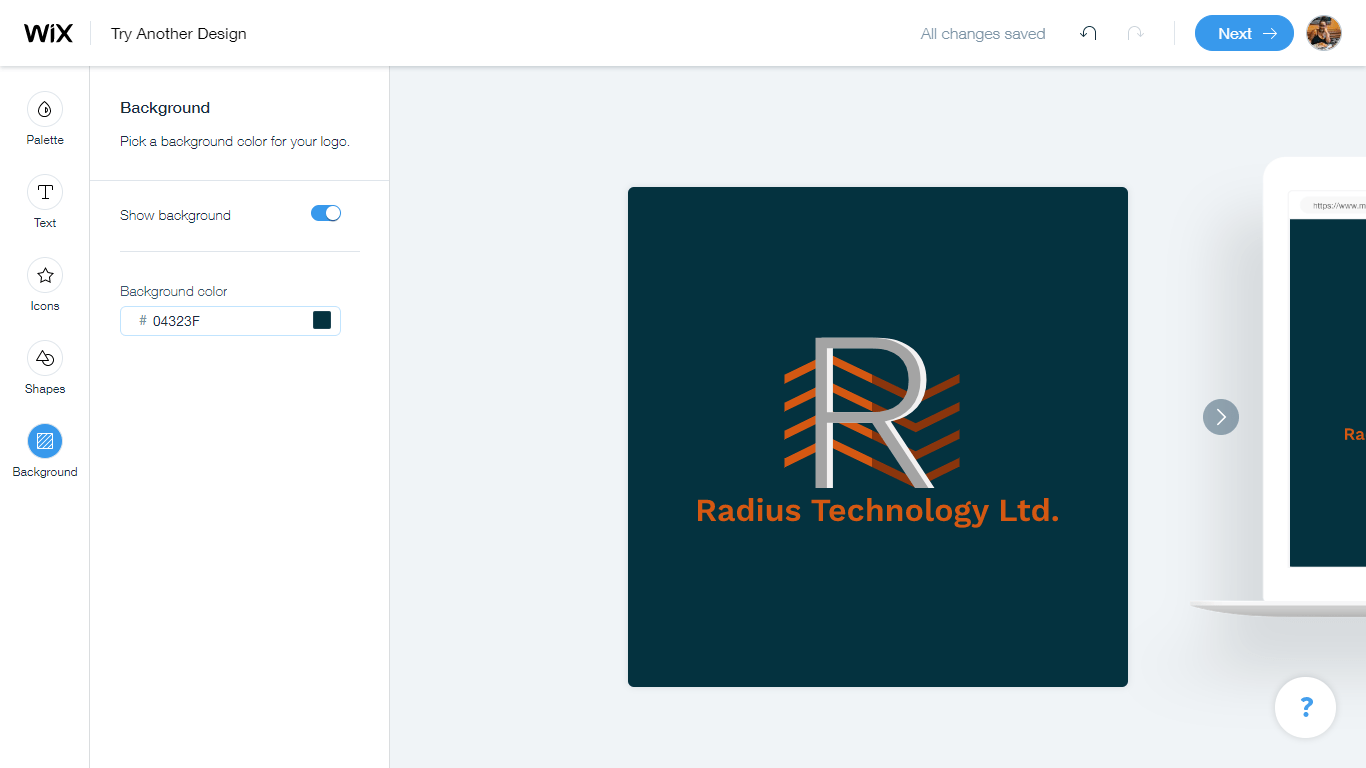 When you're finished, click
Next
 to move on. You can choose a package and pay to download your logo in high-resolution, ready for use straight away. If you're still unsure, download a free, smaller version to use in future comparisons. To learn more,
read our in-depth Wix Logo Maker review
.
Wix Logo Maker Alternatives:
LogoMaker – LogoMaker offers a straightforward solution when you're pressed for time or require a basic design. It's particularly suitable for beginners as well. The entire design process can be accomplished in merely four simple steps.
Looka – Looka is an ideal tool for use by startups or small companies looking to rebrand. You can design your logo and then purchase complementary branding materials, like website design and business cards, featuring your new logo on them.
Conclusion
The easiest way to get a professional logo for your company is to hire an experienced logo designer.
Fiverr makes this process simple (and affordable)
 by connecting you to thousands of expert designers from around the world. You can take your creativity to the next level by using a DIY logo maker. There are lots of options out there, but
Wix Logo Maker delivers high-quality logo suggestions tailored to you
. Don't be discouraged if you're still not sure which service is right for you. Head to my colleague's
full logo design service comparison
 to see how other popular logo design services held up in his experiment.