FastComet is a global host with more than 45,000 customers from around the world. The plans are well-priced and the support is decent, but be prepared for slower website load speeds than the name suggests.
If you've read my in-depth review and are considering signing up with FastComet, this article will guide you step-by-step through the process, with bonus screenshots.
How to Create an Account with FastComet
When getting started with FastComet, the first step is to select from one of many (and I mean many) website hosting plans. The menu is cluttered with a huge number of options, ranging from shared hosting to dedicated servers and even a free hosting plan.
I opted for the lowest tier shared hosting plan, StartSmart. As it comes with 15 GB of SSD storage and unmetered traffic, it's hardly a small plan and much more than enough to get set up with.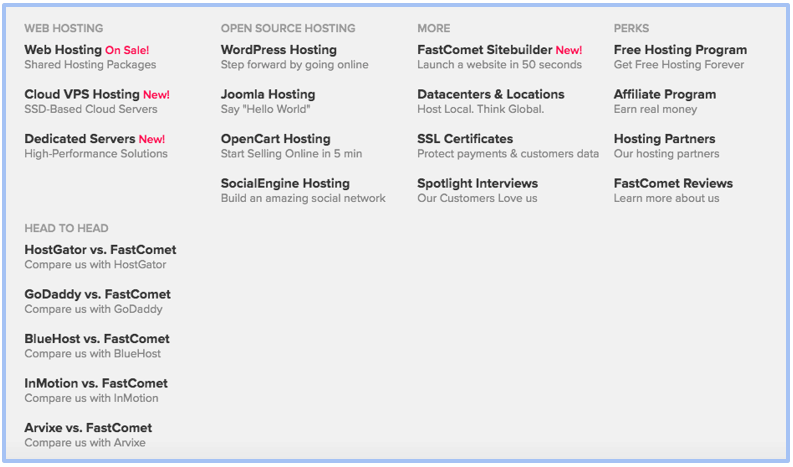 Then, you need to choose whether to purchase a domain or use one of your own. It's good to know that one domain name comes free with each hosting plan, however, I opted to use my own so that I could test how easy it is to connect a domain from a third party registrar.

Although I could have chosen a monthly plan, unless you opt for a one, two, or three-year term, there's a hefty and non-refundable setup fee. In view of that, I opted for a one year term, which was fully covered by the generous 45-day money-back guarantee.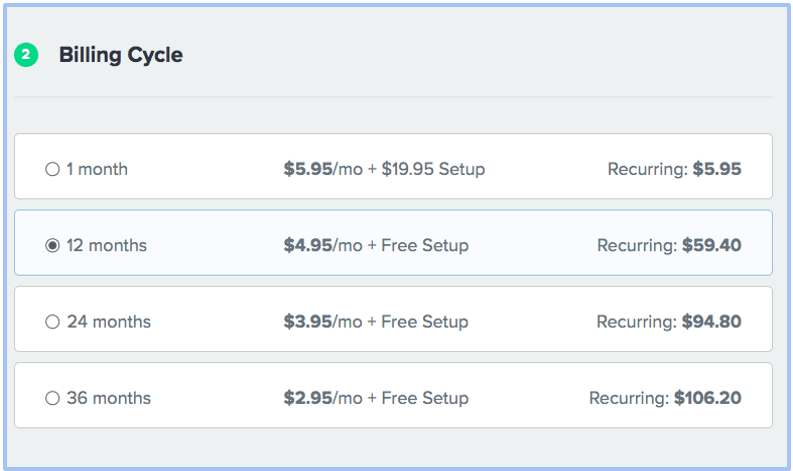 After filling out my basic account information (name, email, password, and so on) and selecting the contract length, I was given the option to choose from a range of paid add-ons.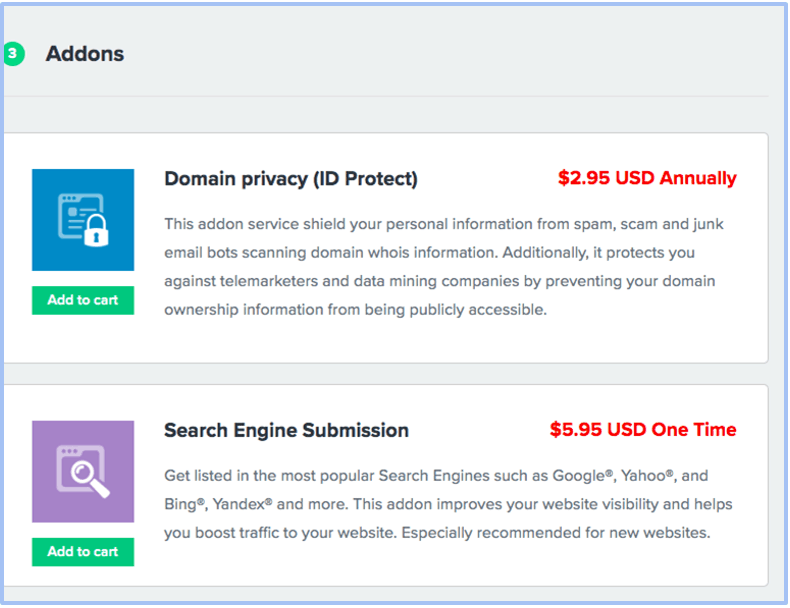 Among the add-ons, you can find domain privacy, search engine submission, and SEO audit. I didn't need any of them, so I continued with none selected.
I was then able to select from a decent list of datacenter locations. I could choose from Newark, Chicago, Dallas (U.S.), Amsterdam (the Netherlands), Frankfurt (Germany), London (U.K.), Singapore (Singapore), or Tokyo (Japan). If you're unsure, select the location nearest to your customer base.

The final step was to enter my billing information, either credit card or PayPal. Once the payment had gone through, I received an online confirmation and could log straight into the dashboard.

Help Every Step of the Way
It's not the quickest signup I've ever had, but it wasn't bad at all. The interface is clean, user-friendly, and if you have any questions along the way (I checked with support whether or not the setup fee was refundable) you can easily hop on the ever-present live chat.
If you'd like to learn about FastComet's features and pricing, read the full review. Alternatively, if you're looking for advanced features more appropriate for developers, I'd consider reading about Vultr.