I'll teach you how you can get your logo professionally designed for only $5.
---
9 Best Globe Logos
My colleague tested various popular logo design services and compiled his results into a thorough review. The best design became the new logo for Website Planet! Head over to his
expert logo design service comparison
 to check out the results.
How to Get a Professional Logo for $5
If you only have $5 in your wallet, what can you get for it? Perhaps a value meal at a fast-food restaurant, a coffee, or a cheap souvenir. Basically, not a lot. But what if I told you that same $5 could get you a high-quality, professionally designed logo? Fiverr is a freelancing website where thousands of expert designers offer packages beginning at just $5. Despite their expertise, many designers keep their cheapest packages at the entry level price point (or close to it) to remain competitive. Here's how to get started.
Go to the Fiverr homepage
 and type "globe logo" into the search bar. Diversify your search by trying related terms like earth logo and planet logo, too. The results will be filled with relevant designers. Choose a designer that interests you and click on their profile to see more information. Profiles showcase their services and portfolios. Some designers use the "About This Gig" section to further explain their style and package offerings. If you like what you see, click
Continue
to head to the payment preview page.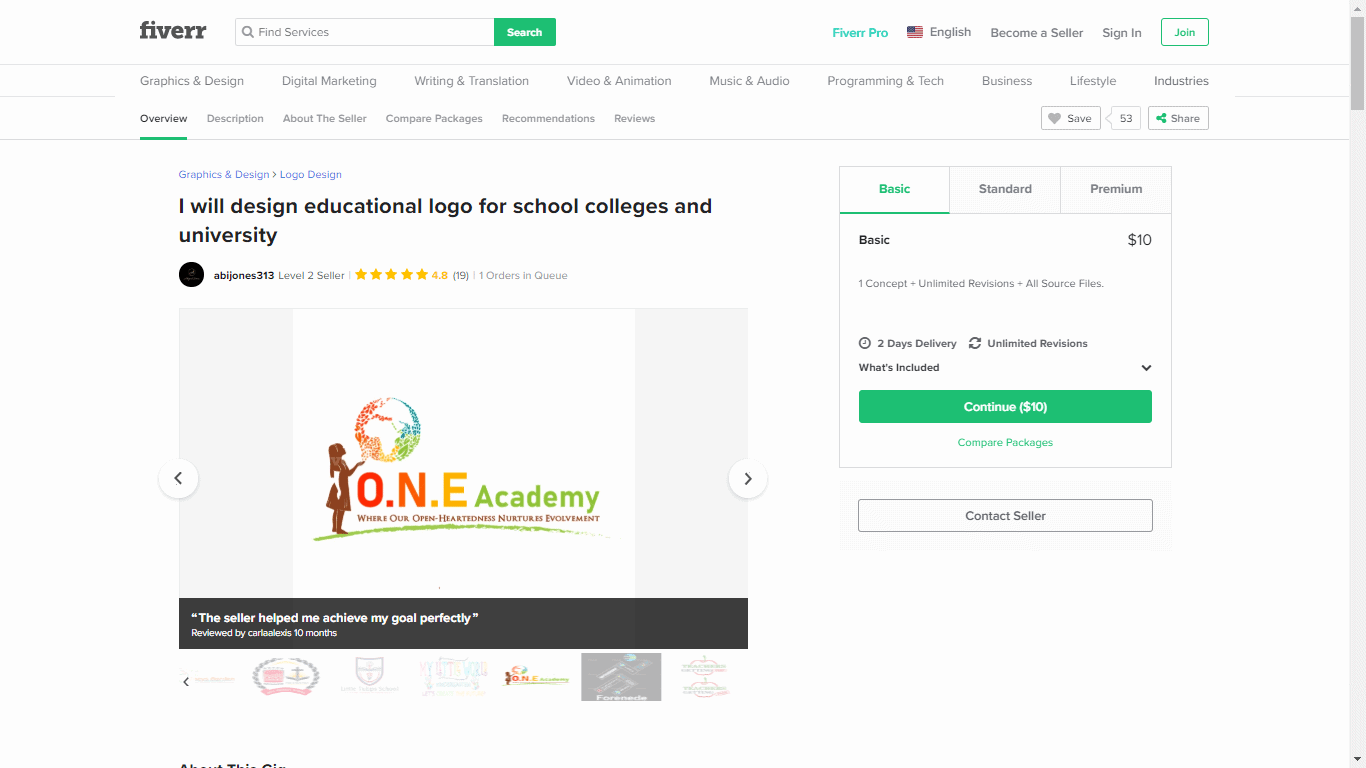 In the payment preview, you'll see the final cost of the package you selected. If your designer offers any package extras, they'll be listed for you to add to your chosen package. Hit
Order Now
to go to the next page where you'll enter your payment information and finalize the hiring process.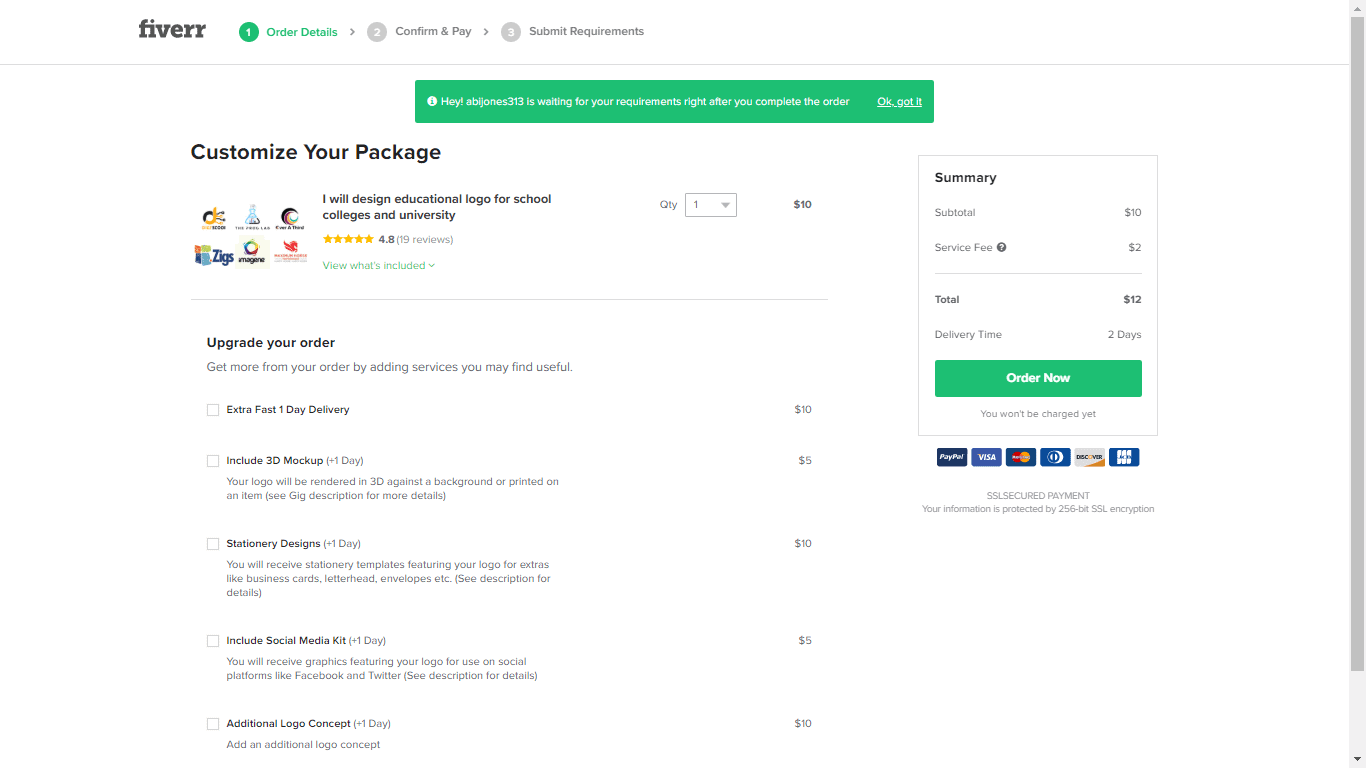 Once you've paid, your logo design is commissioned! If you choose expedited delivery, your new logo may even be delivered in 24 hours. Interested in finding a freelancer? Check out our
full Fiverr review
for more tips on hiring designers. Here are a few more reasons why Fiverr is great:
Designer search options – You can easily search through the thousands of designer options, filtering results by delivery time, budget, and logo style.
Seller levels – Sellers are placed into levels based on time on the site, customer reviews, and design quality. Choosing a higher level designer can help guarantee the quality of your logo.
Protected payments – Your money won't be released to the designer until you've seen the final logo and you're completely happy with it.
Price protection – Another benefit to paying upfront is that packages will never cost more than what you paid initially. Designers can't charge more once you've hired them.
How to Create Your Own Logo
Does the thought of making your own logo appeal to you? While it's not for the faint of heart, the DIY approach is a fun way to take over creatively, but make sure you do your research, and set aside time to invest in the design. An online logo maker is a great tool to get started, but you want to make sure you choose the right one. I recommend Wix Logo Maker. Its artificial intelligence (AI) technology puts it leaps and bounds ahead of its competitors. Based on a few easy questions, the tool creates personalized logo suggestions just for you, so there's no need to wade through hundreds or thousands of logo templates searching for the right one. Want to see how this logo maker does its thing?
Go to the Wix Logo Maker homepage
 and create a profile to start. Enter your company's name and tagline in the space provided.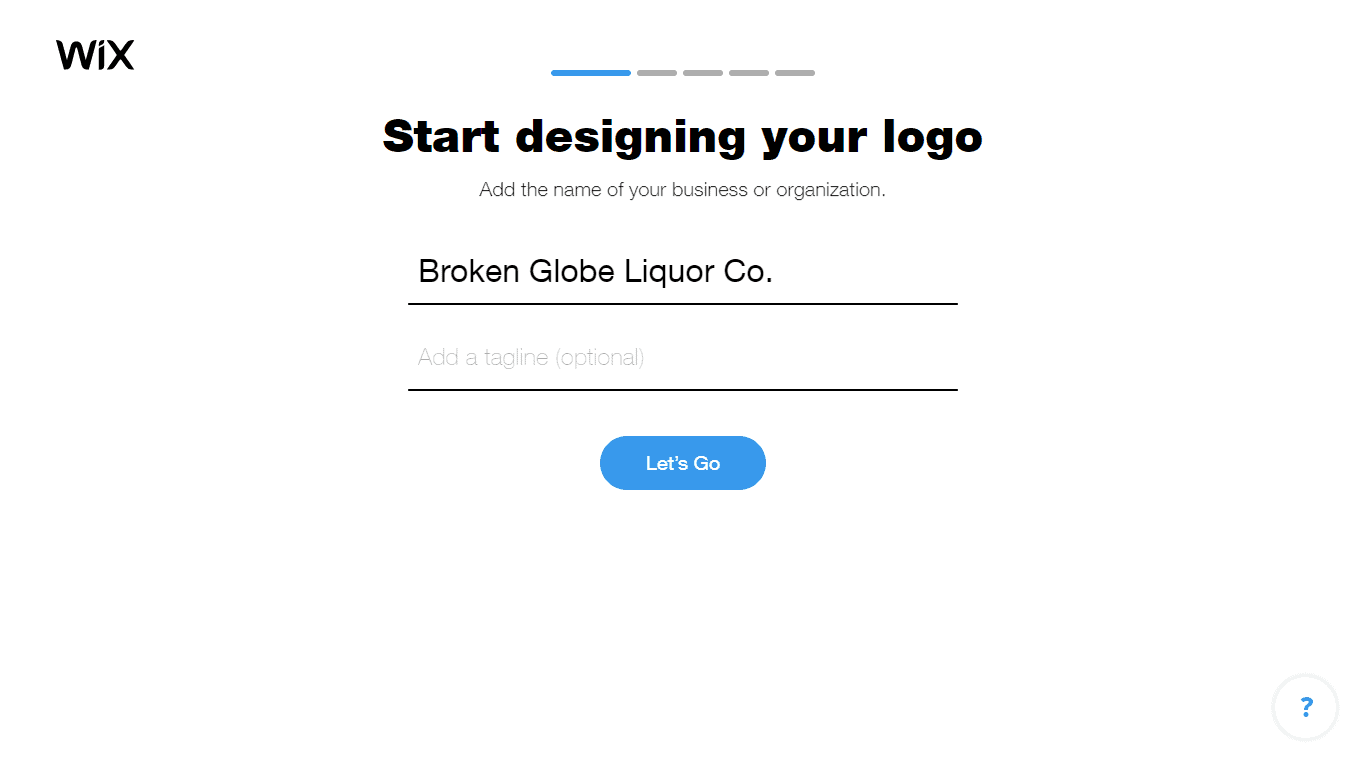 Starting typing your industry and all the available options in your field will appear in the dropdown menu.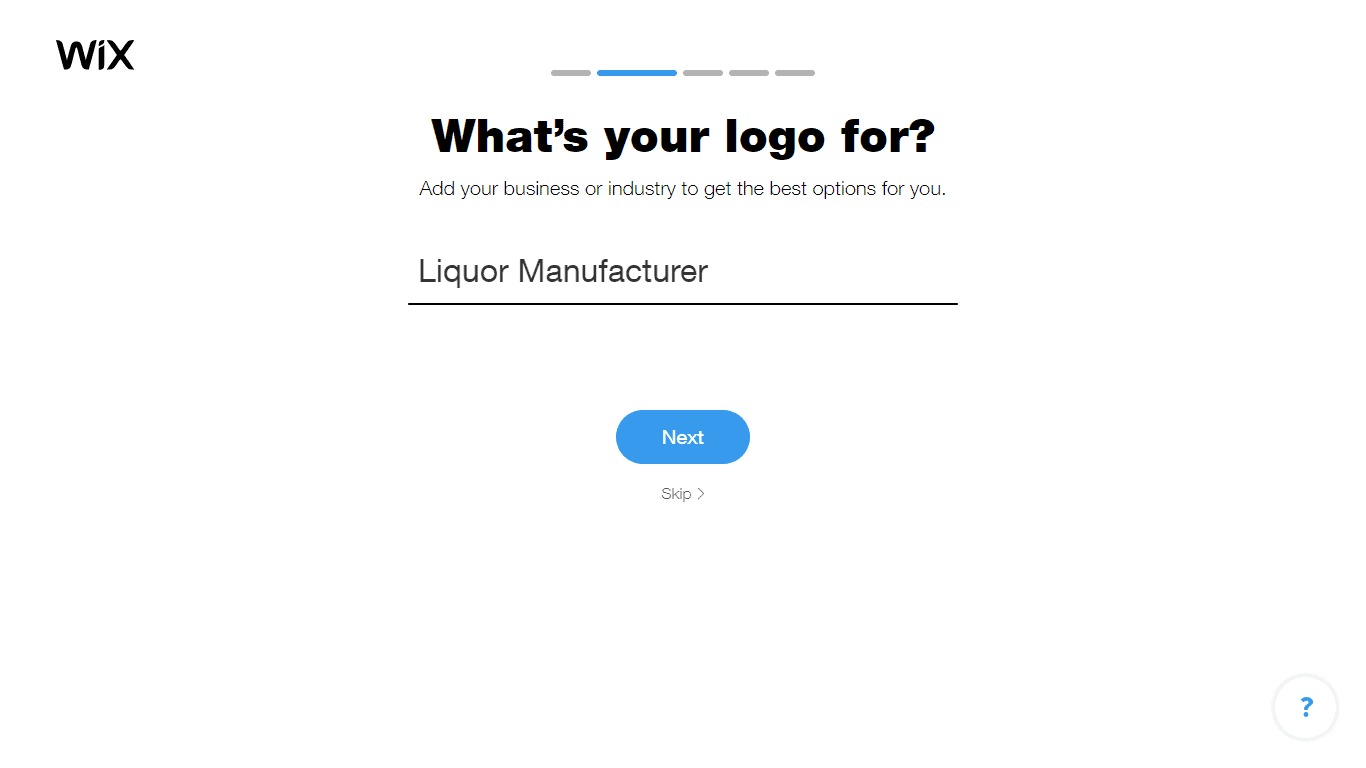 Next, choose from a range of adjectives to describe the aesthetic of your logo. This step helps the AI understand your vision.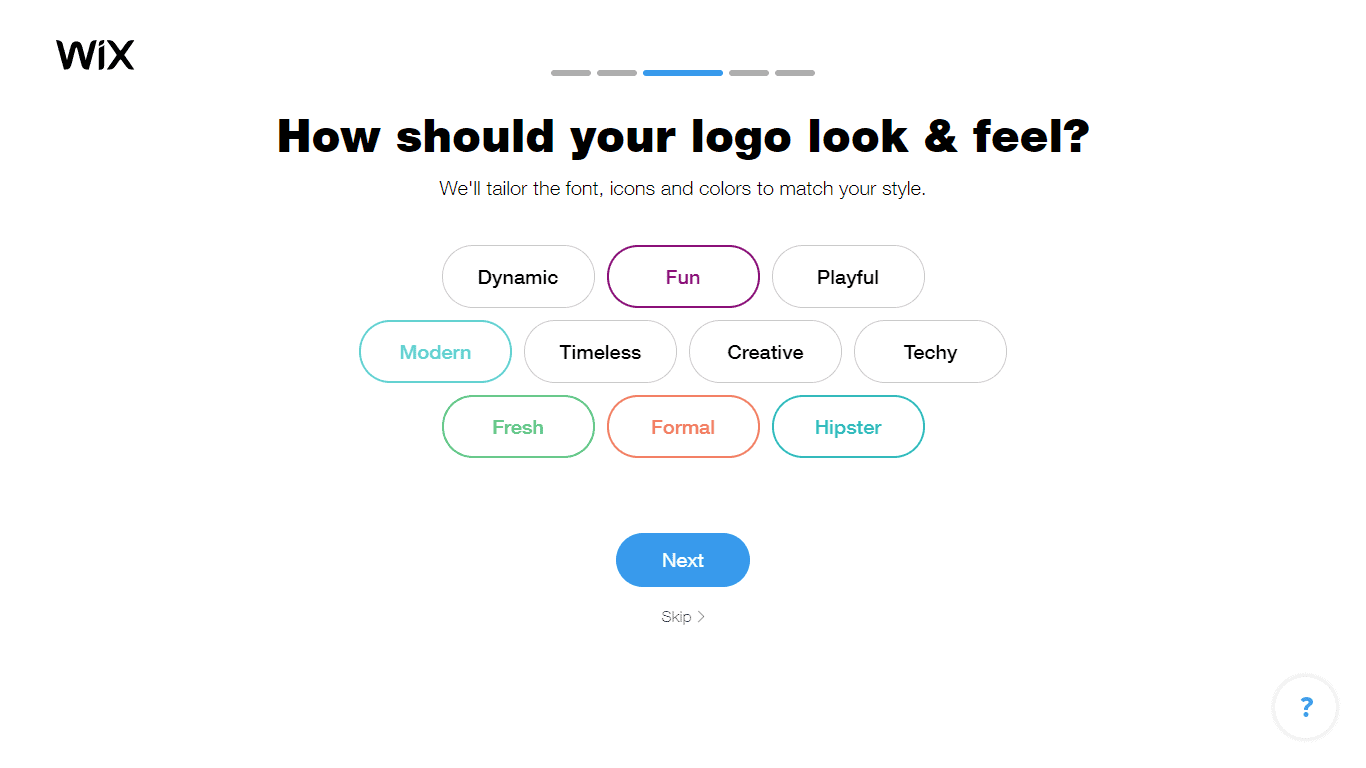 In the next stage, choose your favorite logo from each pair. Take a good look before you choose as this question helps the AI narrow down the style for your logo suggestions.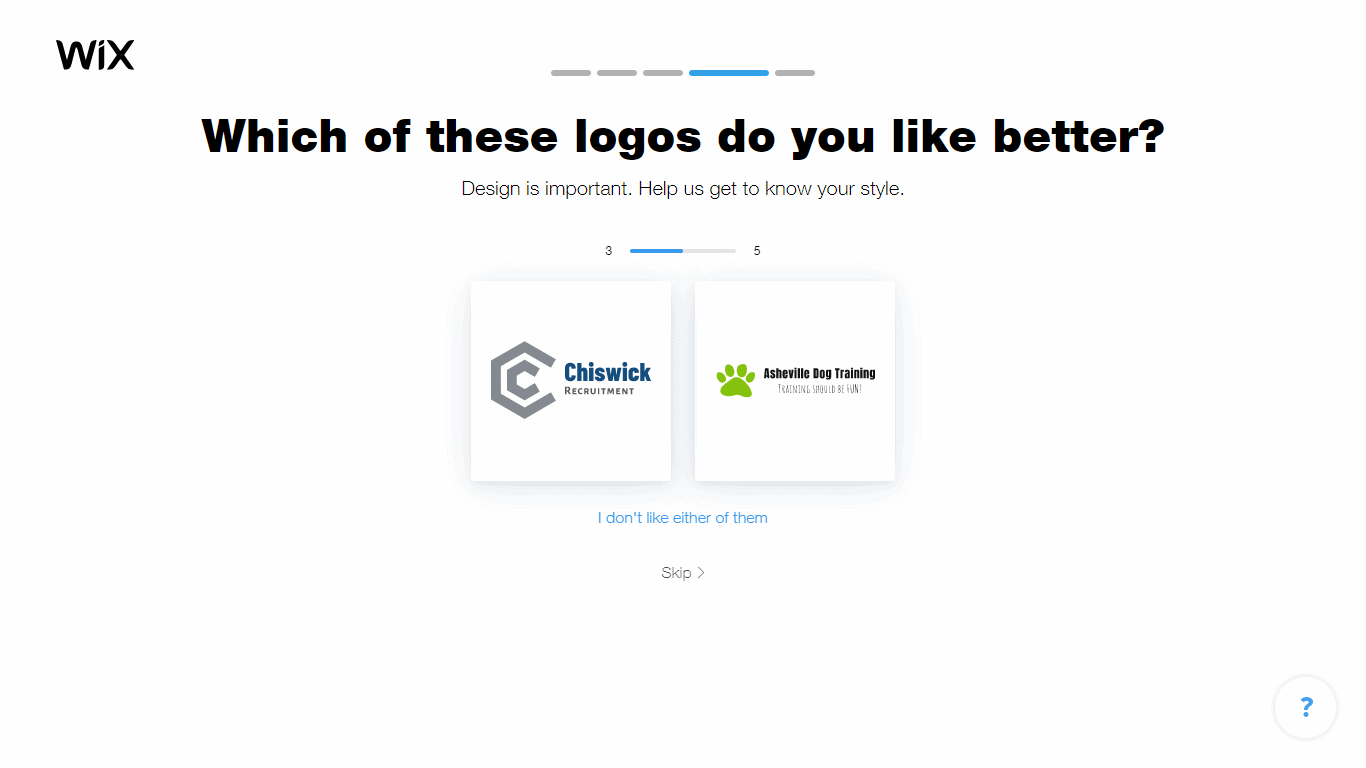 The final question is simply, "Where will you be using your logo?" Choose from the options available and click
Next
to generate your logo suggestions.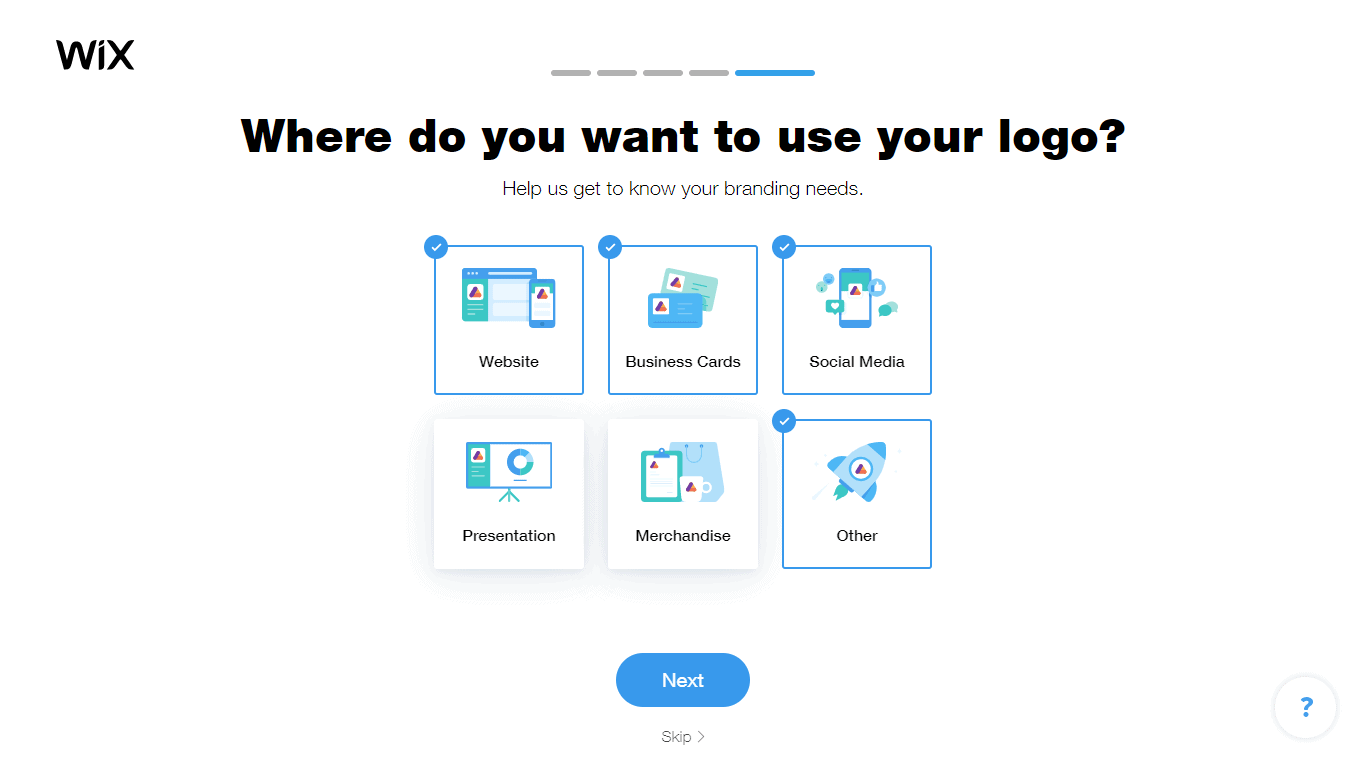 In the next step, take a scroll through the generated logos to get a feel for the different styles, colors, and icons the AI has put together for you.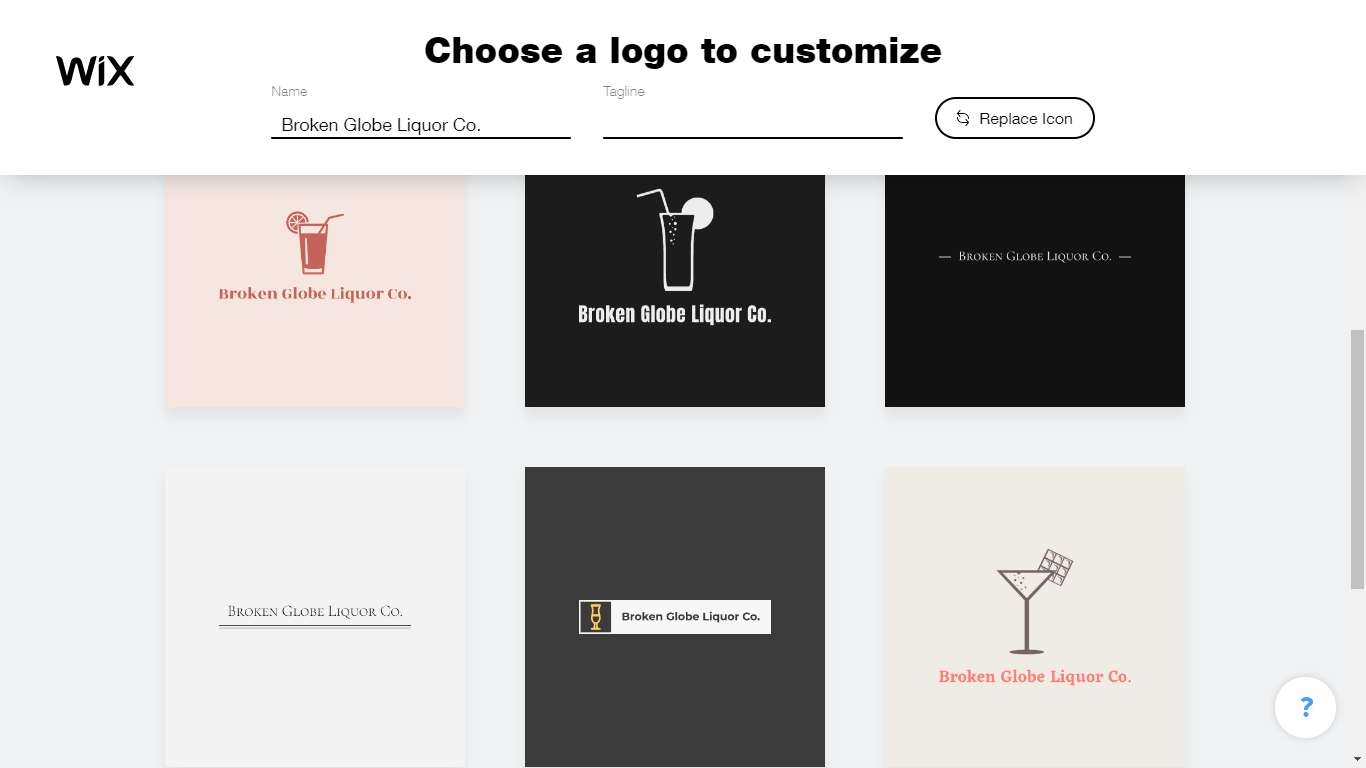 Even at the results stage, you can start to personalize things by changing the icons. Here, as I chose a liquor company, my icons are tailored to drinks, but I already know I want a globe. To swap these out, click
Replace Icon
and search "globe". Choosing a new icon will apply it to all of the results.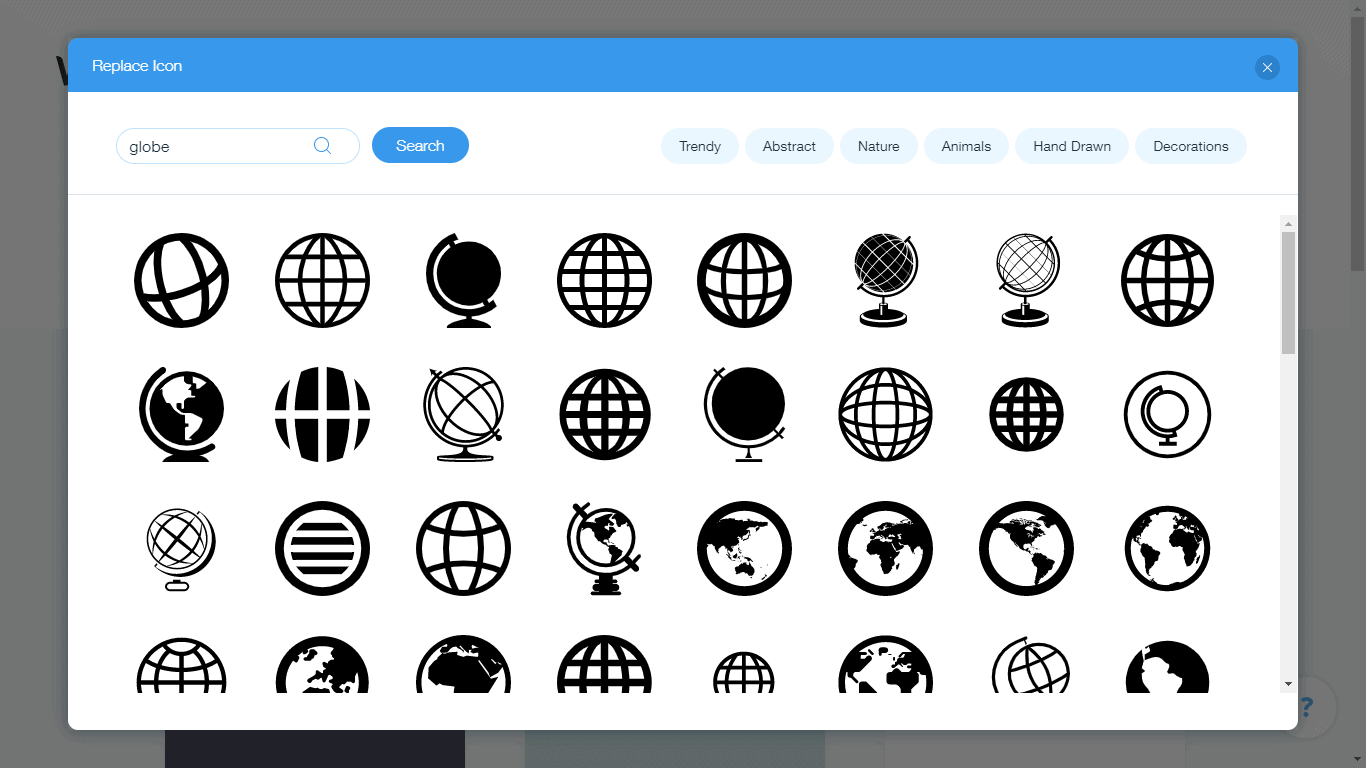 Once you have chosen the logo you wish to customize, simply click on it to access the logo editor. This is the platform where the magic takes place. Unleash your creativity by modifying the color palette and fonts, incorporating shapes and borders, and even integrating multiple icons into your logo design.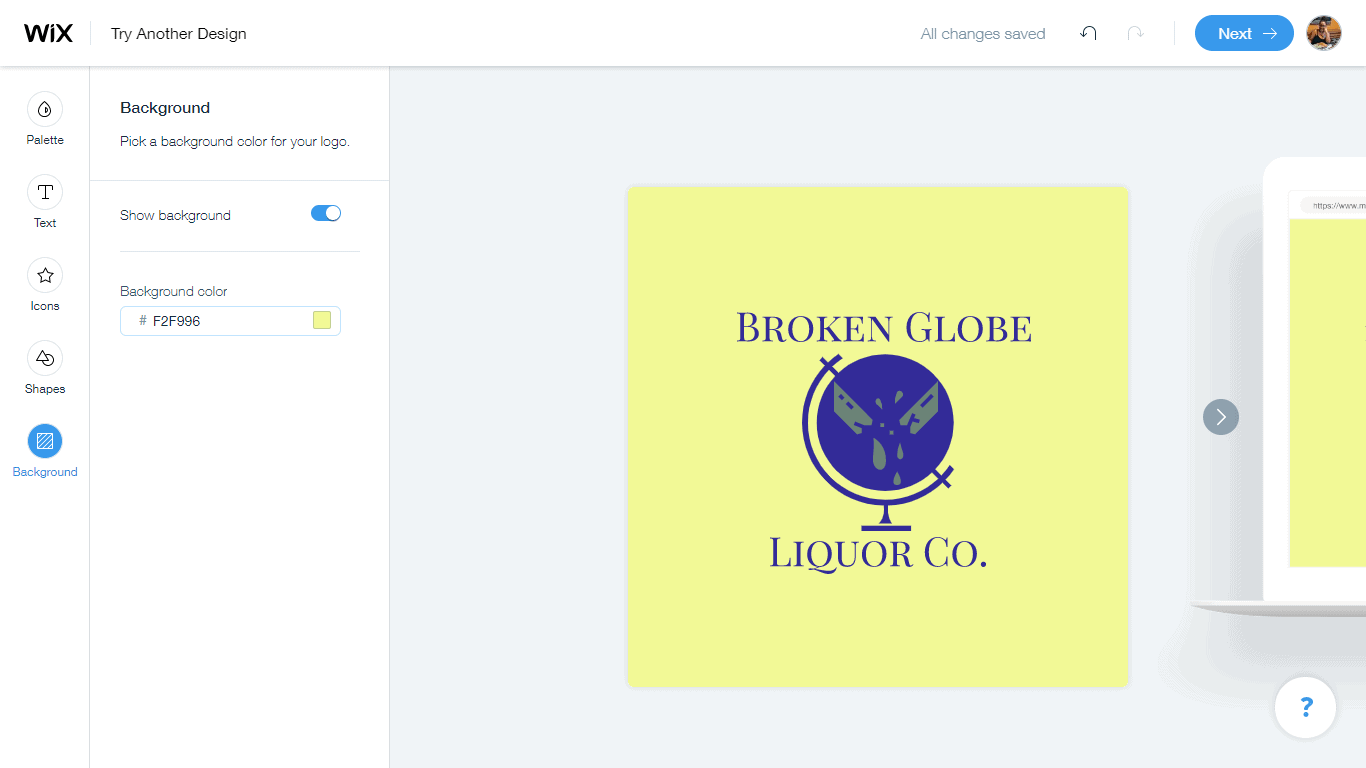 Click
Next
once you're finished designing, select a package, and pay to download your new logo in high-resolution. You can also download a free, smaller image for your records if you'd like to keep comparing other logo options. Find out more about Wix Logo Maker, including more logo examples, in
our in-depth review
.
Wix Logo Maker Alternatives:
DesignEvo – There are more than 10,000 design templates at DesignEvo, housed in 18 easily searchable categories. Check out our full DesignEvo review for more details.
Looka – You'll have all the branding needs for a small business at your fingertips with Looka. Purchase other branding materials featuring your newly designed logo, like a website or business cards, all at the same time. You can find more info in our expert Looka review.
In Conclusion
Hiring a professional designer for your globe logo can make a world of difference.
On Fiverr, even with a small budget of just $5, you can get something that looks professional
 as well as being totally unique. In my opinion, it's always worth browsing because it can often work out cheaper than downloading the files from an online logo maker.
If you opt to create your own logo, do yourself a favor and make it on Wix Logo Maker.
 The AI technology means you're never starting from scratch, but can begin your edits from a tailored template. Still searching to find your ideal logo design service? Go ahead and check out my colleague's
expert logo design service comparison
 for a glimpse at how some of the most popular services performed.