But you also want to make sure your logo will look good on event posters, postcards, and even T-shirts.
If you have no background in graphic design, the best way to achieve this is to leave the work to a professional designer. And I'm going to tell you how you can hire one for an amazingly cheap price (
click here to jump down now
). If you have confidence in your own design abilities, I'll also show you how you can create a DJ logo for free. Before we get started, here are some of my favorite DJ logos from around the web. For even more inspiration,
see some famous DJ logo designs below
.
9 Best DJ Logos
How to Get a Unique DJ Logo for a Great Price
Maybe you're too busy to sit down and create your own logo. Maybe you'd rather just leave the design work to the pros. Not to worry – it's easy to
hire a professional designer on Fiverr
. Starting at $5,
you can find loads of gigs (as they're called) available from skilled graphic designers
on Fiverr. But can you actually get a quality logo for $5? We tested several different designers on the platform – see the results in our
in-depth Fiverr logo design review
 or watch the video below.
As part of his quest to find the best new logo for Website Planet, my teammate tested Fiverr and many other top logo design services. Read his full
logo design service comparison
to find out who won.
Of course, the site offers much more than logo design – you can hire freelancers for a range of services, including video and animation if you're in the market for visual effects at your DJ events. To get started, click through the
Graphics and Design
menu to find the
Logo and Brand Identity
category;
Logo Design
appears right at the top as one of the more popular offerings.
Peep at Your Design Options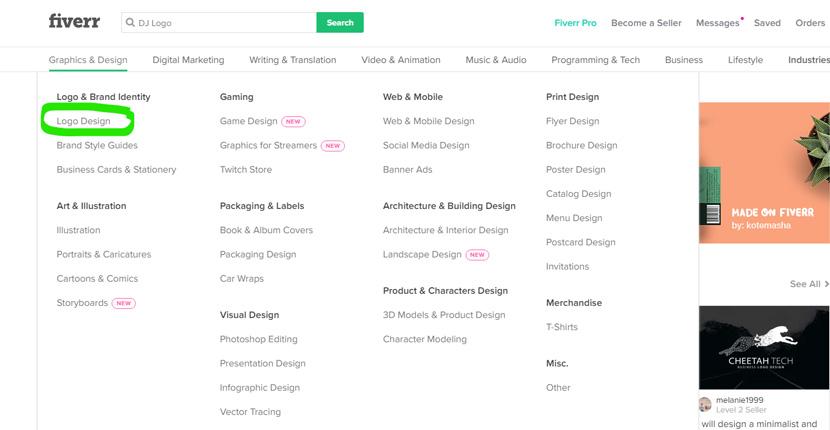 Noteworthy Fiverr Features:
Customer reviews and portfolios let you see who's worth hiring for your project.
Basic, standard, and premium package options help you work within your budget and project scope.
It's easy to communicate with designers on the site and with the optional Fiverr mobile app.
Fiverr's search engine lets you narrow down gigs by your preferred logo options, budget, and the delivery time.
You can also post your own gig requesting design services if you'd rather have designers come to you.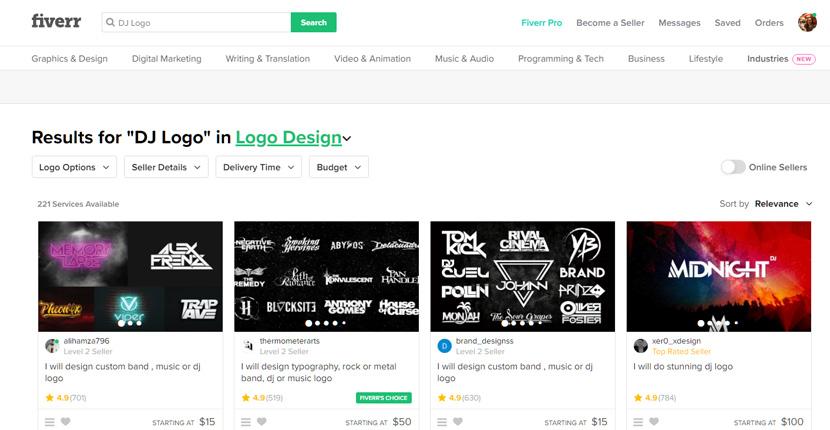 Expert Tip: It pays to do a bit of homework and design research before hiring a freelance designer.
Keep a close eye on what you see from logo designers to ensure the work isn't copied or based on copyrighted work. Sometimes, designers will use templates where they quickly change the text, and they may end up looking too much like something that's already out there. A unique design is worth the extra costs involved. Don't miss our tips on
how to hire the best designers on Fiverr.
Logo Pros for the Elite Crowd
If only the best designer will cut it for your DJ logo, Fiverr Pro is worth looking into for top-rated logo gigs.
Designers in this category have been thoroughly vetted, ensuring you get the best results possible
. This does mean higher starting gig rates, but you will receive the attention to detail and quality work that goes with professional design services.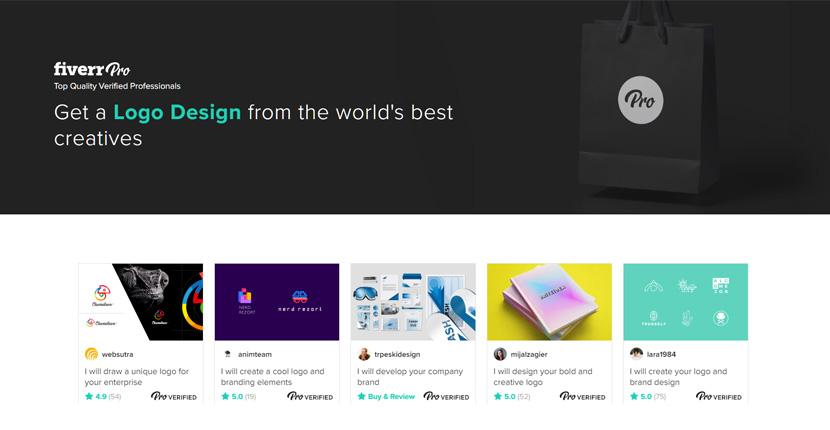 How to Make Your Own DJ Logo
Tune Into the Design Process
Prefer to do your own thing? I'm going to show you how to make a logo using Tailor Brands (
read our full Tailor Brands review here
). You can start creating logos right away, although
I recommend setting up a free account so you can save your logo designs
. When you
go to the Tailor Brands site
, you have a couple options – you can sign up with an email account or use an existing Google or Facebook account, which you may want to do if you plan to tie your logo to your social media presence or website.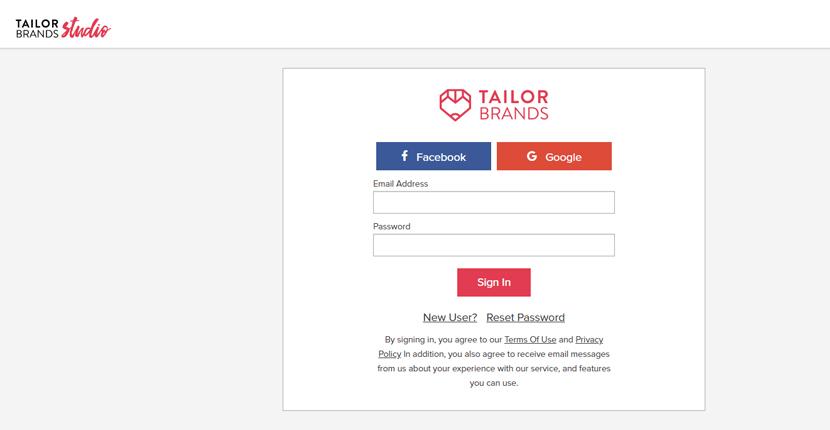 Lay Down a Few Tracks
The next step entails
answering a few design-related questions, which helps the AI-powered tool generate some DJ logo templates for you
. You can enter a single line of text, or if you have a slogan or longer business name, you can use up to two lines.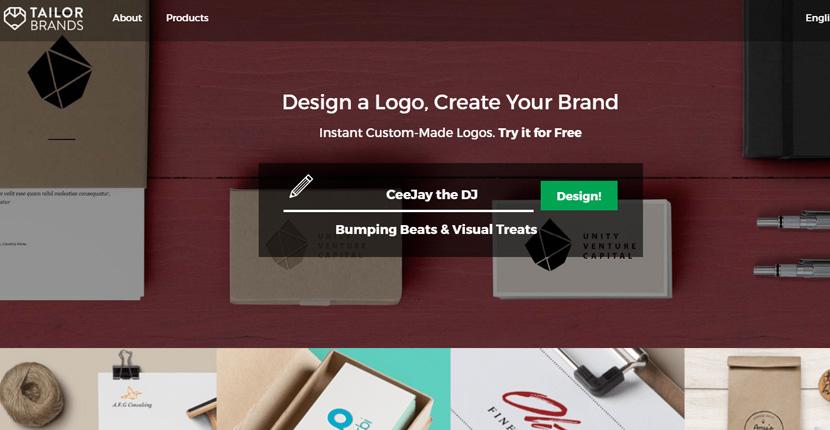 Next, you'll select your industry with additional information about what you do. This helps Tailor Brands choose relevant images for your logo design. Are you trendy? Basic? In a league of your own? Keep these words in mind for the next step.
You're also presented with a choice of logo styles: name-based, icon-based, or initial-based designs.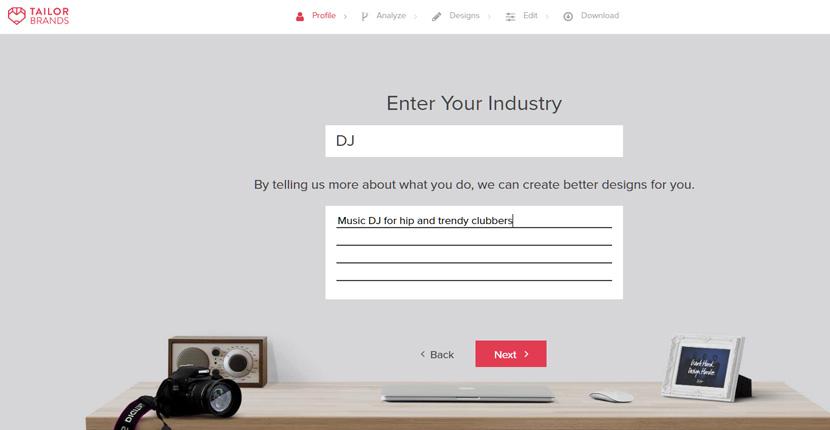 Be the Icon You Want to Be
Now it's time to add some pizzazz to your DJ logo. Tailor Brands features a large catalog of industry-related artwork in full color and black and white.
Color icons can't be changed, but you can recolor the black-and-white icons later on if you choose.
You only get to choose one icon per design, so carefully consider your options.
This is where adjectives that describe you can really come in handy. Perhaps you're known specifically for your record-spinning skills, or maybe you're always deep in the "wave your hands in the air" action. Narrow selections down to the images that would really stand out on business cards and banners.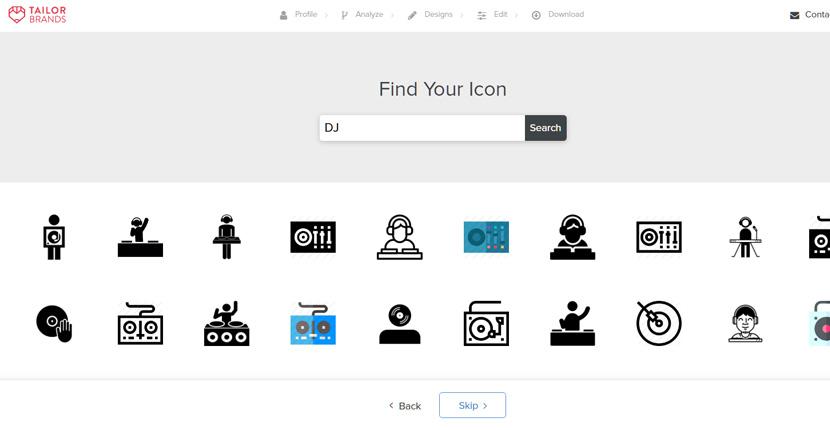 Expert tip: Color artwork can cost more to reproduce, while solid-color icons keep things clean and simple. Though you shouldn't limit yourself based on potential printing costs, if you're just getting started as a DJ, you might want to stick to something that's easy and inexpensive to mass produce until you're ready to upgrade to something fancier.
The next question isn't too tough, but you'll want to put a bit of thought into it, as it determines which font choices Tailor Brands shows you later. You'll see a series of font pairs – choose the one that looks best to you.
You can also opt to dislike both – the logo editor will still show you plenty of options to work with.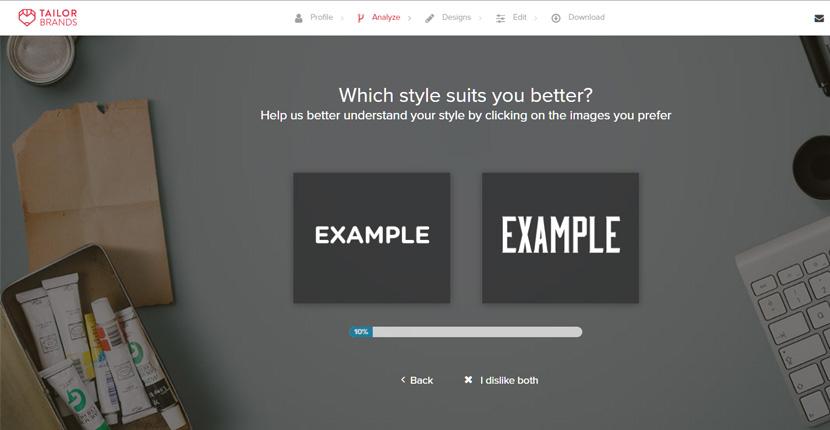 Remixing Your Look
With all the design questions out of the way,
Tailor Brands will generate several logo concepts for you.
Some may be way off the mark, but the ones toward the top of the list typically feature DJ logo ideas worth considering. You're not stuck with these logos as your final design – you can edit a number of logo elements, including color schemes, fonts, and shapes.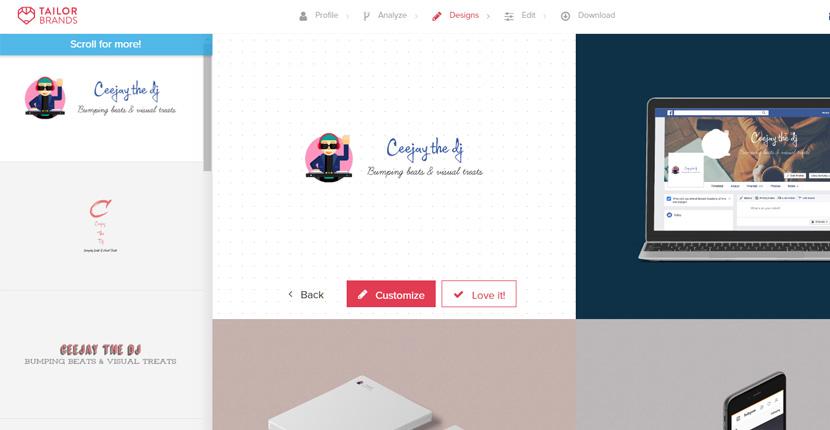 Play around with the various settings until you land on a winning combination of text and visual elements.
You are slightly limited with layout options, and you can't bold or italicize fonts, but it's still a pretty good tool for creating a solid logo design.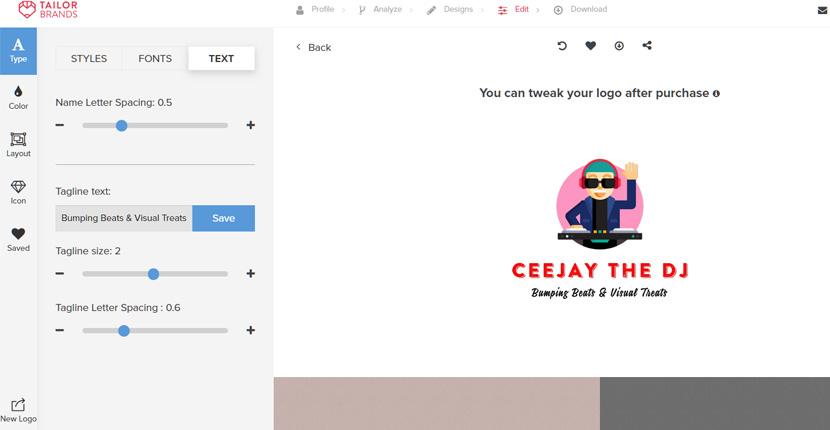 Stand by Your Jams – Logo Packages
When you're ready to purchase your logo – and you're not obligated to do so until you're completely satisfied with your design – you have a few subscription-based options to choose from. A Basic logo package provides you with high-quality raster images (ideal for screen-only and social media use), but
if you plan to print out your logo, you'll want to consider the Standard or Premium plan, which give you vector-based artwork that looks good at any size
. You can upgrade your account at any time if you decide to check out additional features such as social media tools and custom logo options.
If you cancel your subscription (even after one month), you still retain the rights to your logo and can continue using it wherever you like.
And that's a wrap on your Tailor Brands DJ logo design – congratulations! Now it's time to launch your baby into the world.
Logos Created with Tailor Brands
Here are some sample logo designs created with Tailor Brands.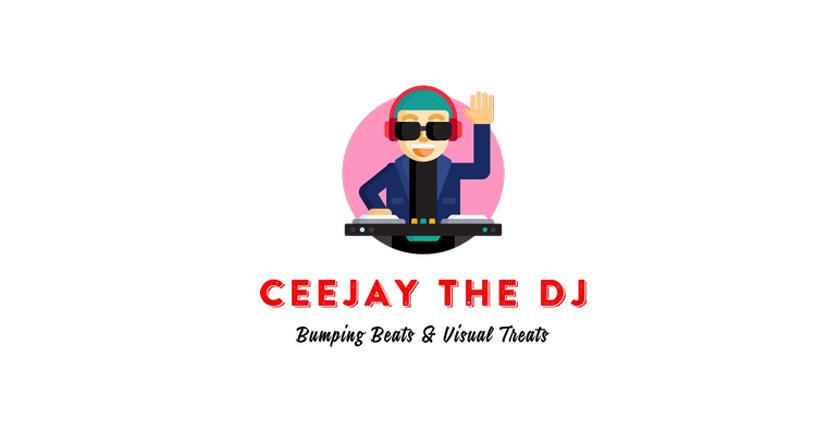 The full-color icon makes this logo feel hip and modern with a touch of handcrafted personality through the hand-stamped logo font and brush script slogan text.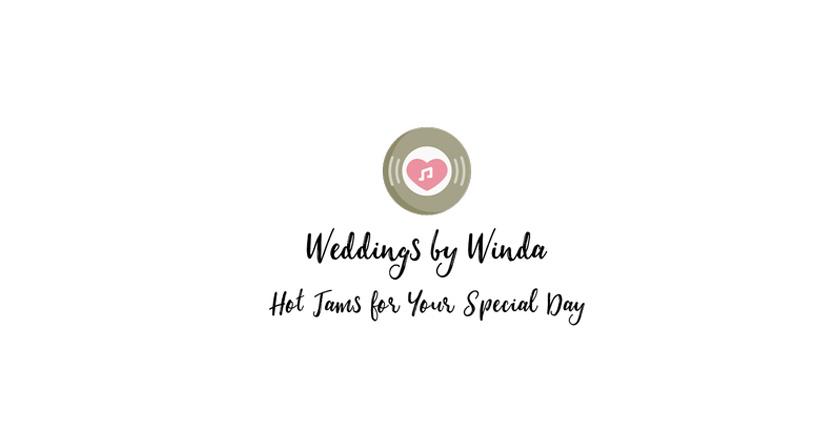 Wedding DJs might want to keep things formal and low-key with handwritten or script-style fonts
. The combination of a heart inside the record icon also ties it together perfectly for formal event entertainers.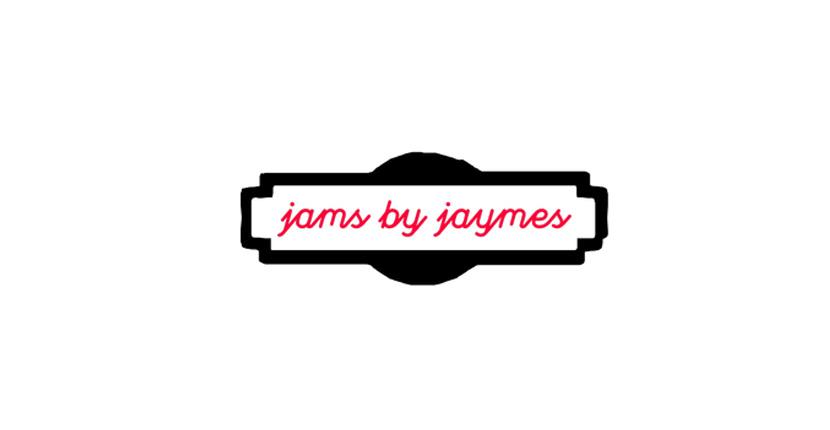 Headliner DJs might desire to draw focus to their image by utilizing marquee-style logos. Neon signs and banners positioned both in front of and behind the DJ booth would showcase this specific logo style exceptionally well.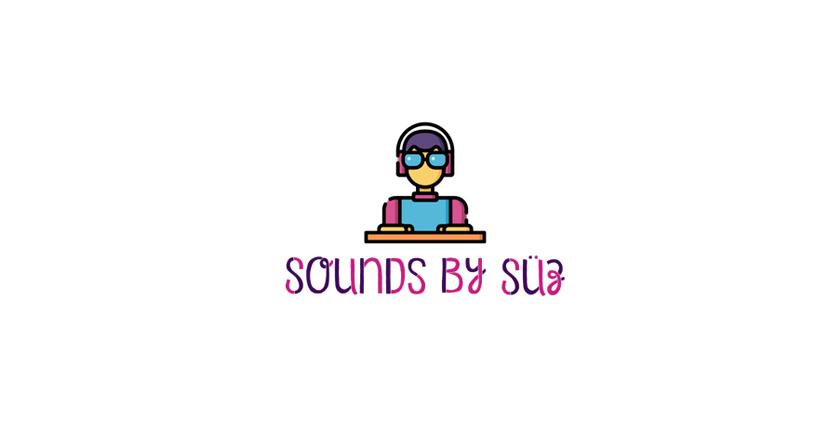 This logo concept makes use of the umlaut, aka the ü character, to show how Tailor Designs offers support for select international fonts.
Some typefaces, however, may not display special characters, so it's a good idea to test fonts out during the design process.
Tailor Brands Alternatives
Is Tailor Brands missing some logo design features you were hoping for? Here are a few more DJ logo makers to check out:
Do you like fancy outlines and drop shadows around your text? Or perhaps you want to use more than one image in your logo? You can do that and more on DesignEvo.
Does your logo call for gradient effects? Maybe some fancy borders and containers? Looka offers both of those features with an AI-powered design tool that's very similar to Tailor Brands.
Do you need a full suite of design and marketing tools to help you build your business? Wix Logo Maker might be the right fit for you.
Get Inspired by Famous DJ Logos
Martin Garrix
has a simple yet memorable logo.
The single-color design translates well into posters and apparel
and is easy to tweak to suit any color palette. It also works without his name, as many people have come to associate his image with the + and x alone.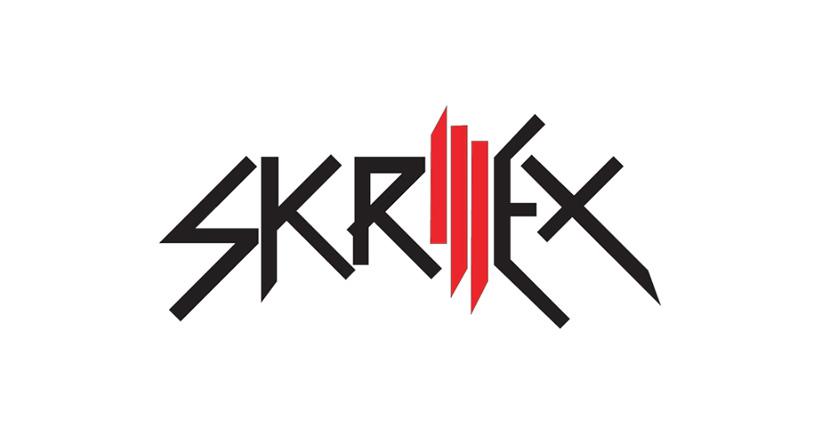 This edgy logo for
Skrillex
looks a lot like the logo for the band Slayer – blocky and sharp with a bit of hard metal influence. The emphasis on "ill" also plays well into the image of a DJ who spins up energizing beats for the crowd.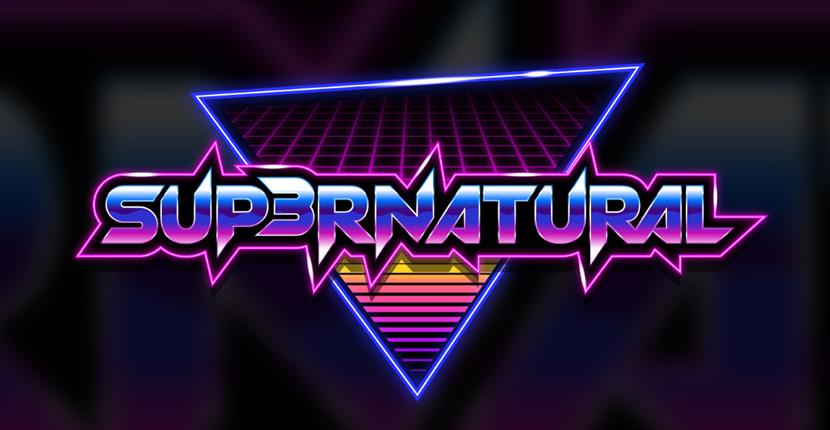 The logo for
Sup3rnatural
is a throwback to the 1980s with its geometric styling and '80s color scheme. This logo design could help attract crowds of people who grew up with the techno and synthesized sounds that were popular back in the day.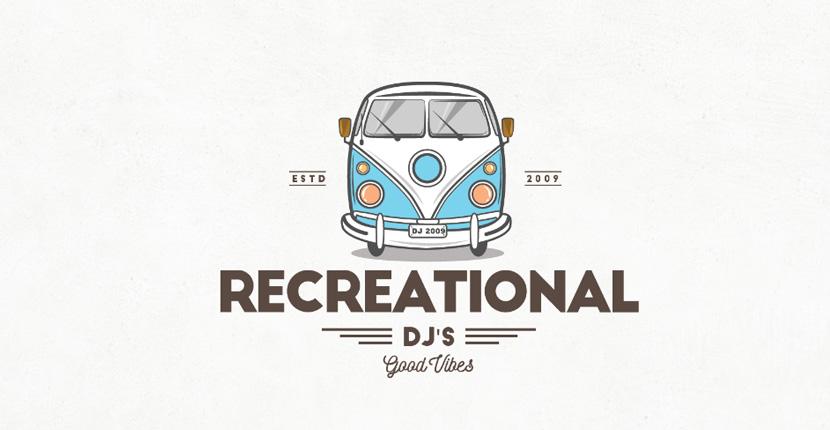 This fun logo for
Recreational DJ's
is for a group of traveling DJs who use a VW bus to get around. Given the popularity of the iconic vehicle, this logo would surely capture the attention of people looking to share in the good vibes mentioned in the slogan.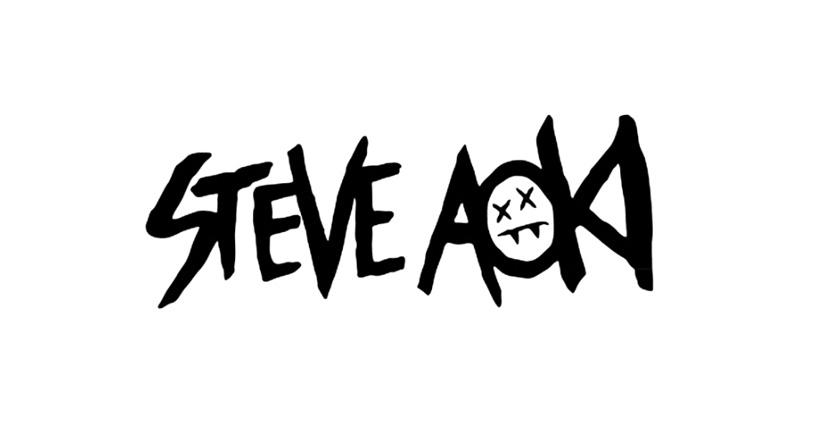 Steve Aoki's
logo nicely fits his surfer/skater dude image. The hand-drawn style is prominently featured on his Dim Mak line of apparel and accessories, which are popular with fans of his music and creative collaborators.
The handcrafted look also gives it a more authentic and personal touch.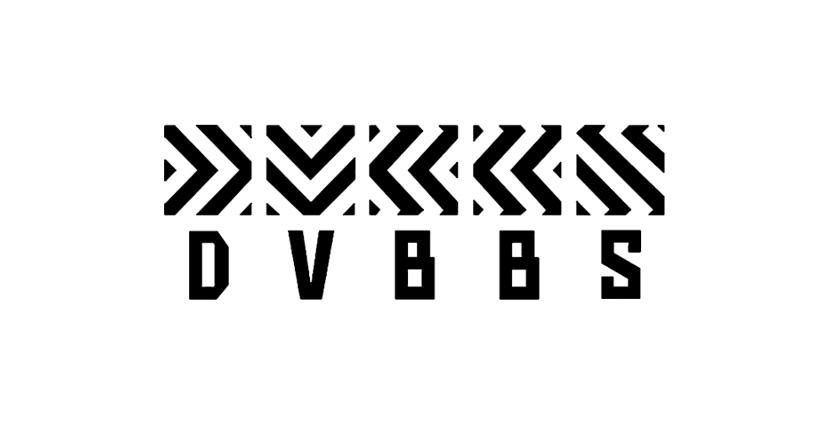 The logo for
DVBBS
conveys a lot of movement, something a DJ wants to see when they're spinning their tracks. The directional arrows form the shape of each letter – a clever design choice. It also looks a bit like a pattern you'd see on a lit-up dance floor.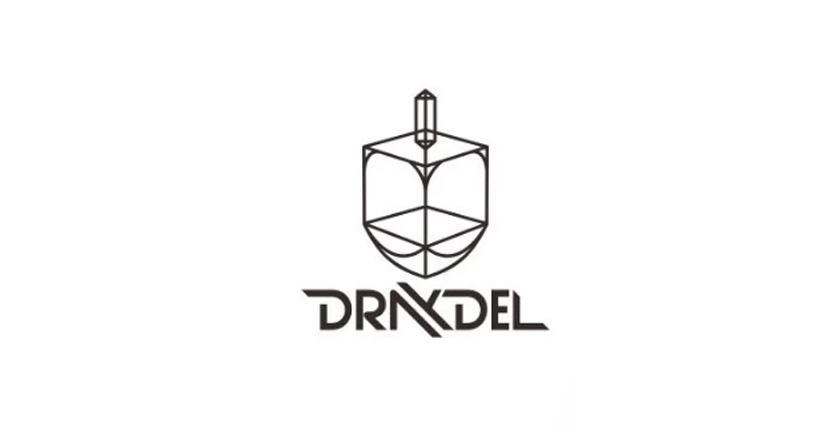 Draydel
says he appreciates sacred geometry and wanted something that also incorporated the image of an actual dreidel, which is clear in his logo. The design can be interpreted in many ways, but spinning up hot beats definitely comes to mind.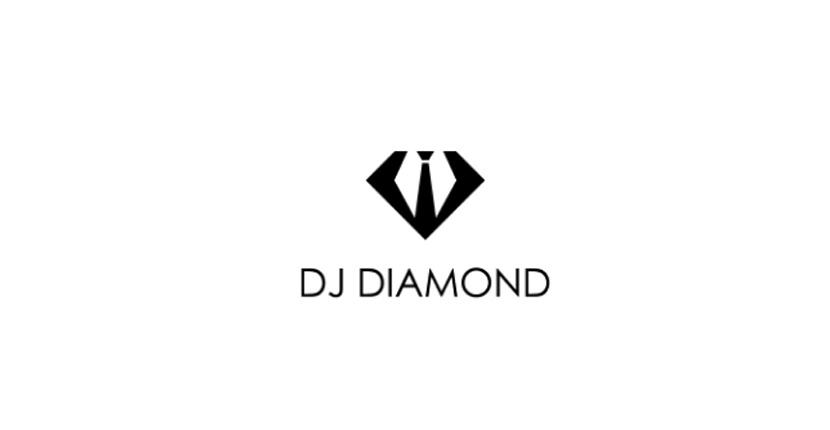 The logo for
DJ Diamond
conveys a clean-cut and sophisticated image. It cleverly combines a suit and tie within the shape of a diamond and fits the classier club scene the DJ frequently works in.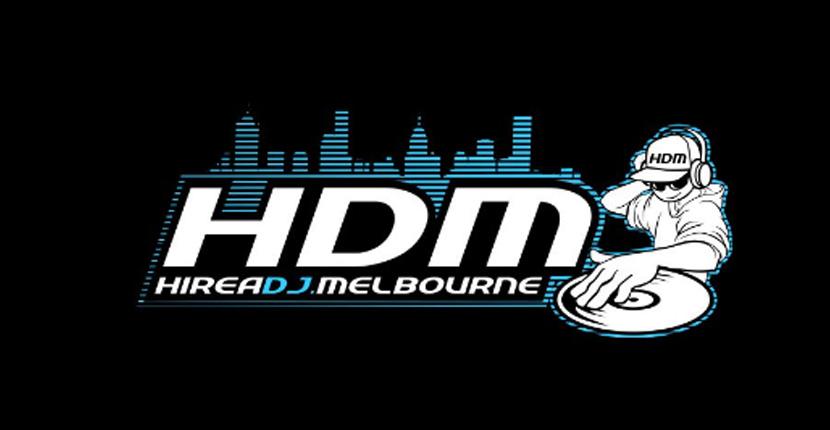 The
HDM/Hire-a-DJ Melbourne
logo features slanted text that conveys movement along with the record-scratching action. It also incorporates the skyline of Melbourne, Australia, which looks like it's part of a graphic equalizer interface. It tells you everything you need to know about the services this company offers.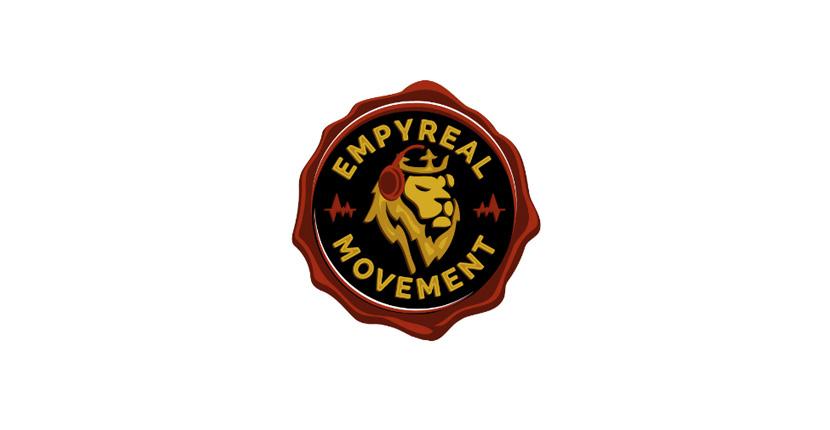 This last logo, for
Empyreal Movement
, puts a nice stamp on this category, quite literally. It looks like a regally themed wax seal, and it also incorporates red and black, the two main colors in Trinidad and Tobago's flag, which is where the DJ hails from.
*Website Planet is not affiliated with any of the DJs shown above.
And Now It's Time for a Breakdown
Now that you've taken some time to learn what goes into a great DJ logo design, it's time to chill out a bit. Feel free to
look up other well-known DJ logos and learn about the stories behind each logo – they can help you create a brand that's all your own.
If you'd like some additional design examples, you might want to
check out this article on creating music band logos
as well. Whether you ultimately decide to go with
Fiverr
, use
Tailor Brands
, or choose another
logo design service
, I wish you luck as you push your DJ career forward. Peace out!