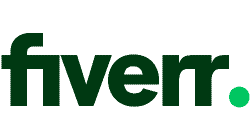 Save up to 20 % on your Fiverr Logo Design plan!
Limited-time offer - Don't miss it!
656 users used this coupon!
Political campaign logo design is always tricky. These logos must be powerful but never aggressive. Patriotic but never exclusionary. Unique and creative but still approachable and relatable. Forget the actual election⁠ – achieving this delicate balance is a feat of its own! In this guide, I'll tell you how to find a professional designer for an amazing price (
click here to jump down now
) and even how to design a campaign logo on your own. Want more inspiration?
See a collection of famous political campaign logos below
.
9 Best Political Campaign Logos
How to Hire a Political Campaign Logo Designer for a Great Price
Whether you're running for office yourself or managing someone else's campaign, it's not hard to see why you might want a professional to create campaign logo designs for you. My recommendation is to
hire a professional logo designer on Fiverr
. One of Fiverr's biggest benefits is that
prices start as low as $5. 
If you're wondering if you can actually get a professional design for such a low price, watch the video below. My colleague tested three different Fiverr designers as part of
his mission to find the best new logo for Website Planet
, and the results were a big surprise.
When you hire a designer on Fiverr, your funds are put in escrow. You pay only when you're happy with the results, so there is no risk involved. All you have to do is tell your designer what you have in mind for your logo. If you're in a rush, some designers even offer expedited 24-hour service.
Click here for our tips on how to find the best designer.
For more information, don't miss our
in-depth Fiverr review
.
How to Make Your Own Political Campaign Logo
If you prefer to design your own logo but don't know where to start, try a DIY political campaign logo maker like
Looka (click here to read the full review)
. Through its helpful wizard tool and AI-powered technology, this website walks you through the logo design process step by step. If you'd like to see how it's done, watch the video below:
Here's how to use Looka to make a campaign logo of your own.
1. Enter your campaign name.
Go to the Looka homepage
 and type in the name of your party, candidate, initiative, or organization. Then click
Get started
.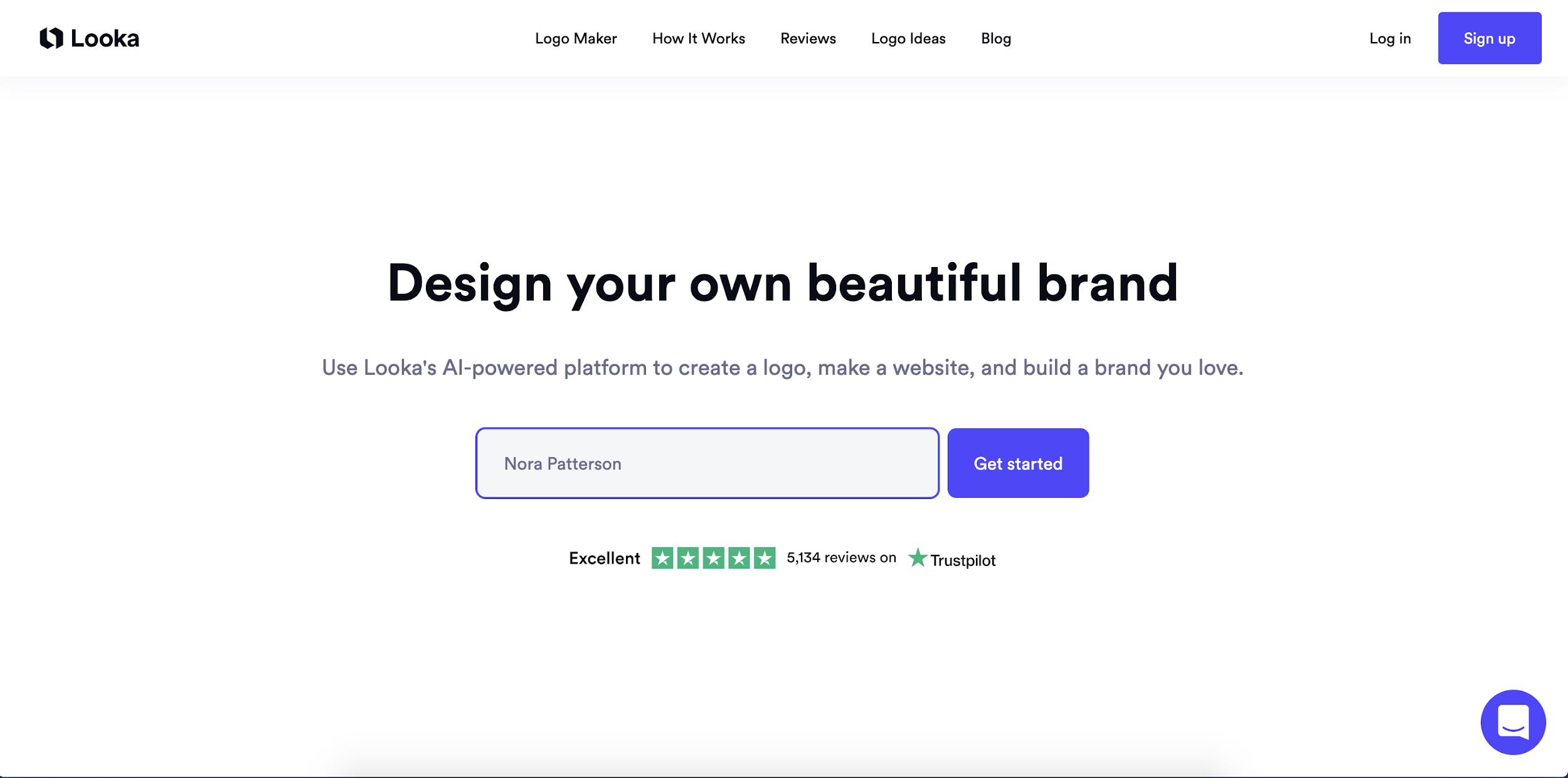 2. Enter your industry.
Start typing, then select the most relevant industry that pops up:
Politics, Political Party, Organization, or Non Profit
.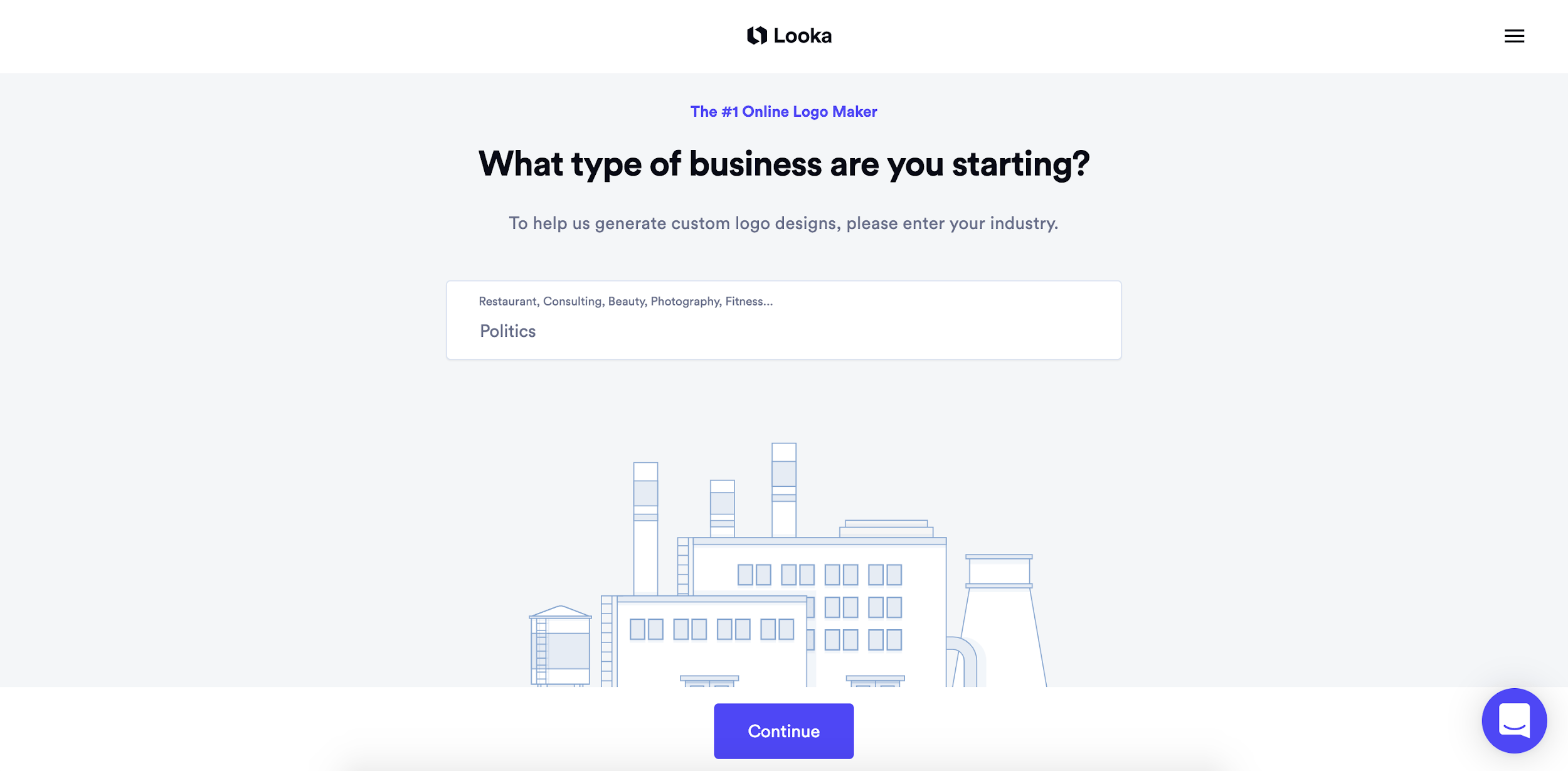 3. Choose five logos you like.
Next, you'll help train the AI by selecting five or more logos that speak to you. If you love it, click it!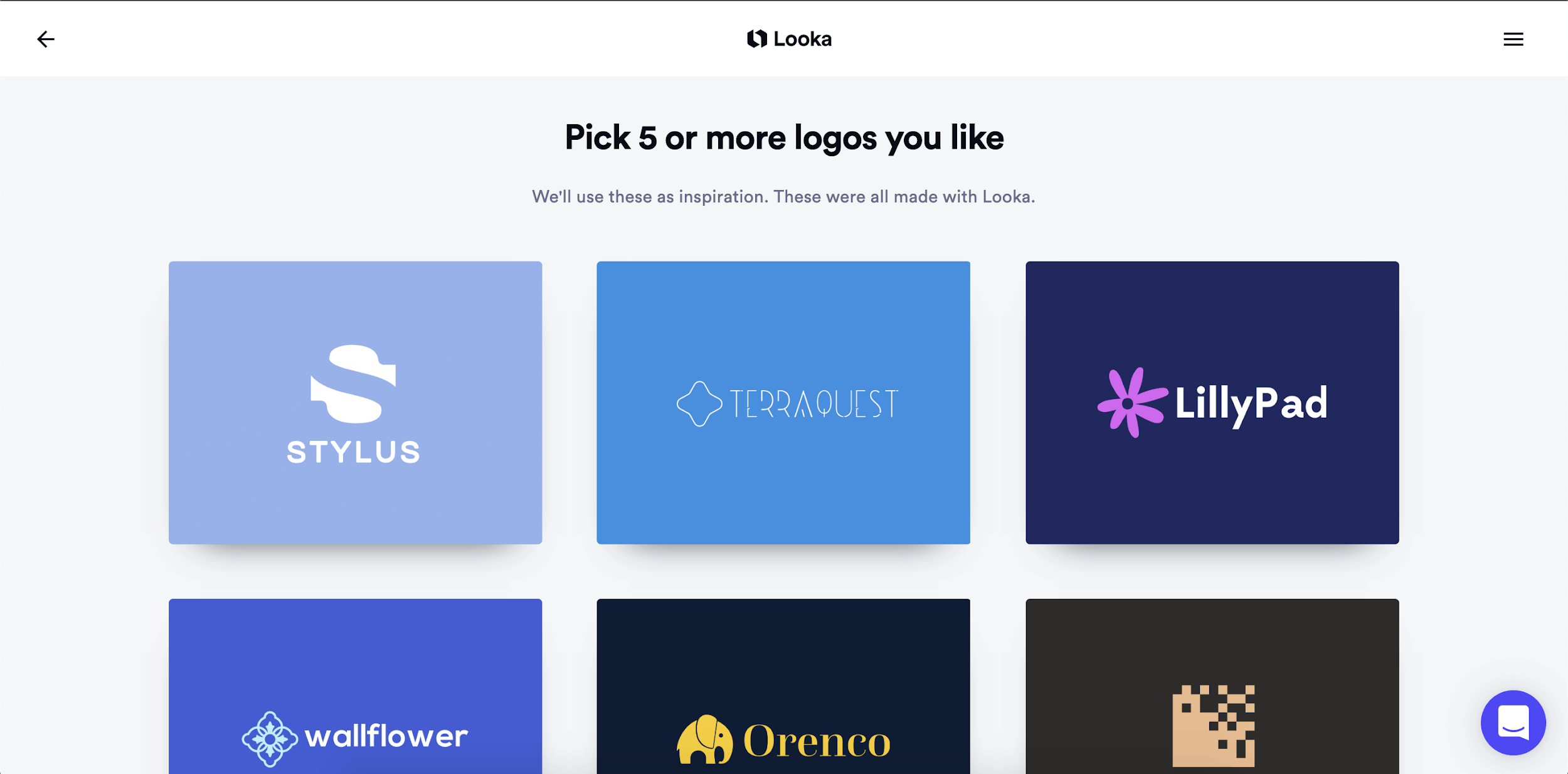 4. Select your colors.
Now choose two broad color schemes you like, or you can skip this step. On the following page, refine your choice by selecting three more-specific color palettes. You're free to skip this as well if you'd rather have the AI make the decision.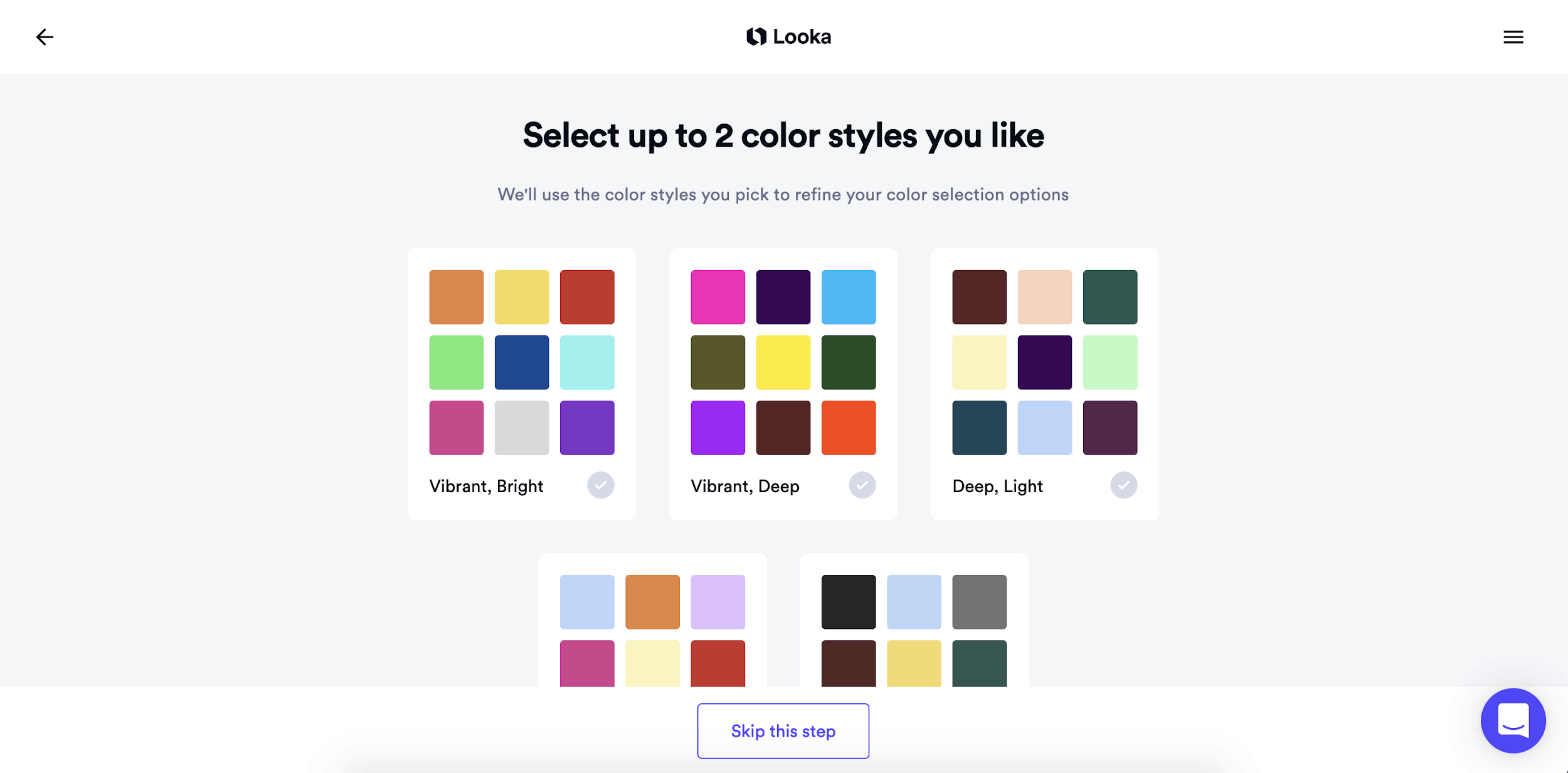 Expert Tip: Color is the most conventional way for political candidates to express their party/national identification. Unless you have a particular reason to do otherwise, it's best to stick with the color schemes that voters expect: red, white, and blue for US elections, green for green parties and/or agricultural initiatives, red for social/labor, and so on.
This step is optional, but if you have a slogan you'd like to display as part of your campaign logo design, type it here.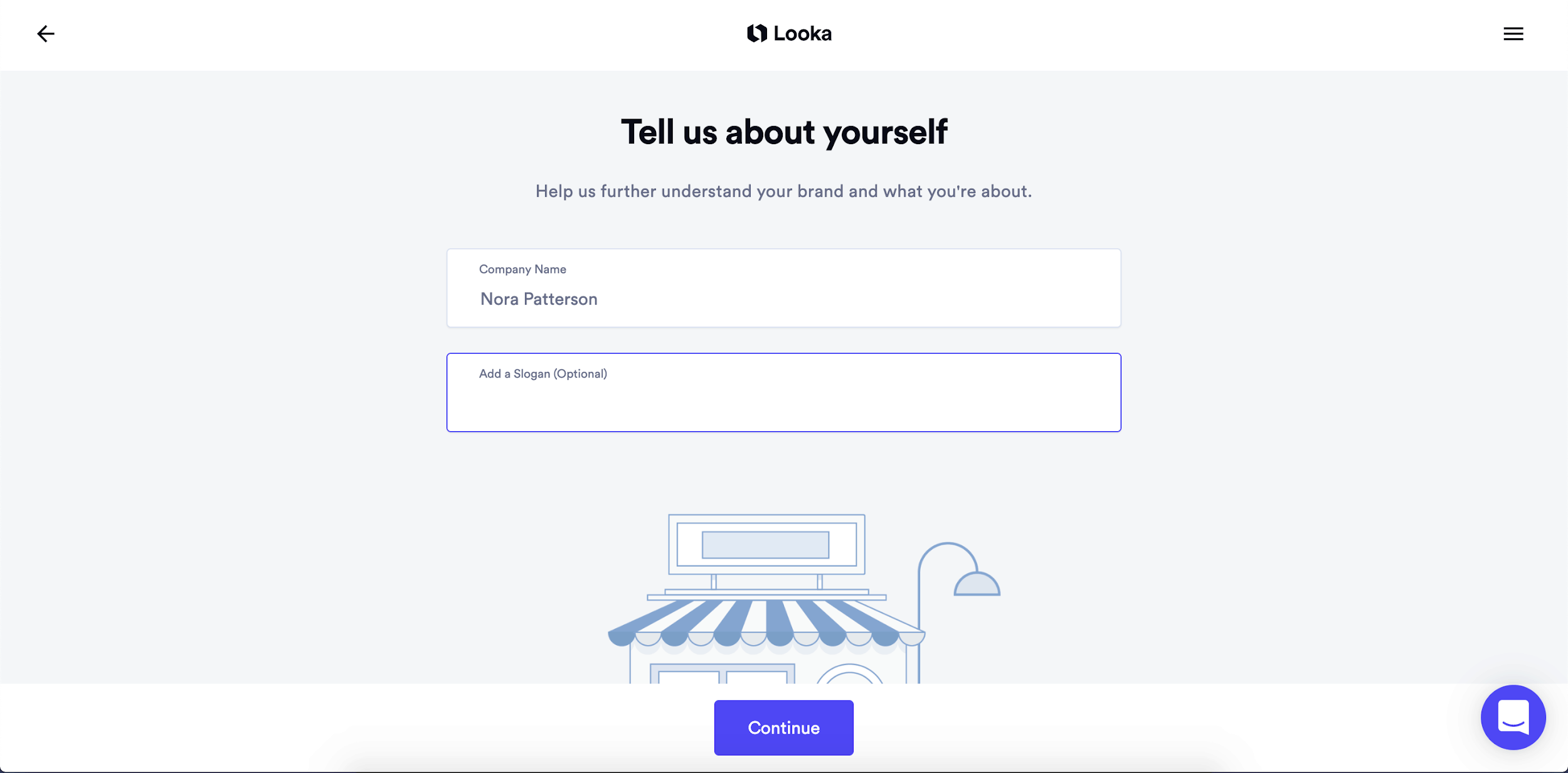 Expert Tip: Just because you have a campaign slogan doesn't mean that you need to include it on your logo. I recommend starting with the slogan and then testing how the logo looks without it. Sometimes slogans enhance a design, and sometimes they just compete for attention.
6. Choose symbols.
Type in a search term or choose from the related word cloud. You can select up to five symbols now, but you can always edit them later.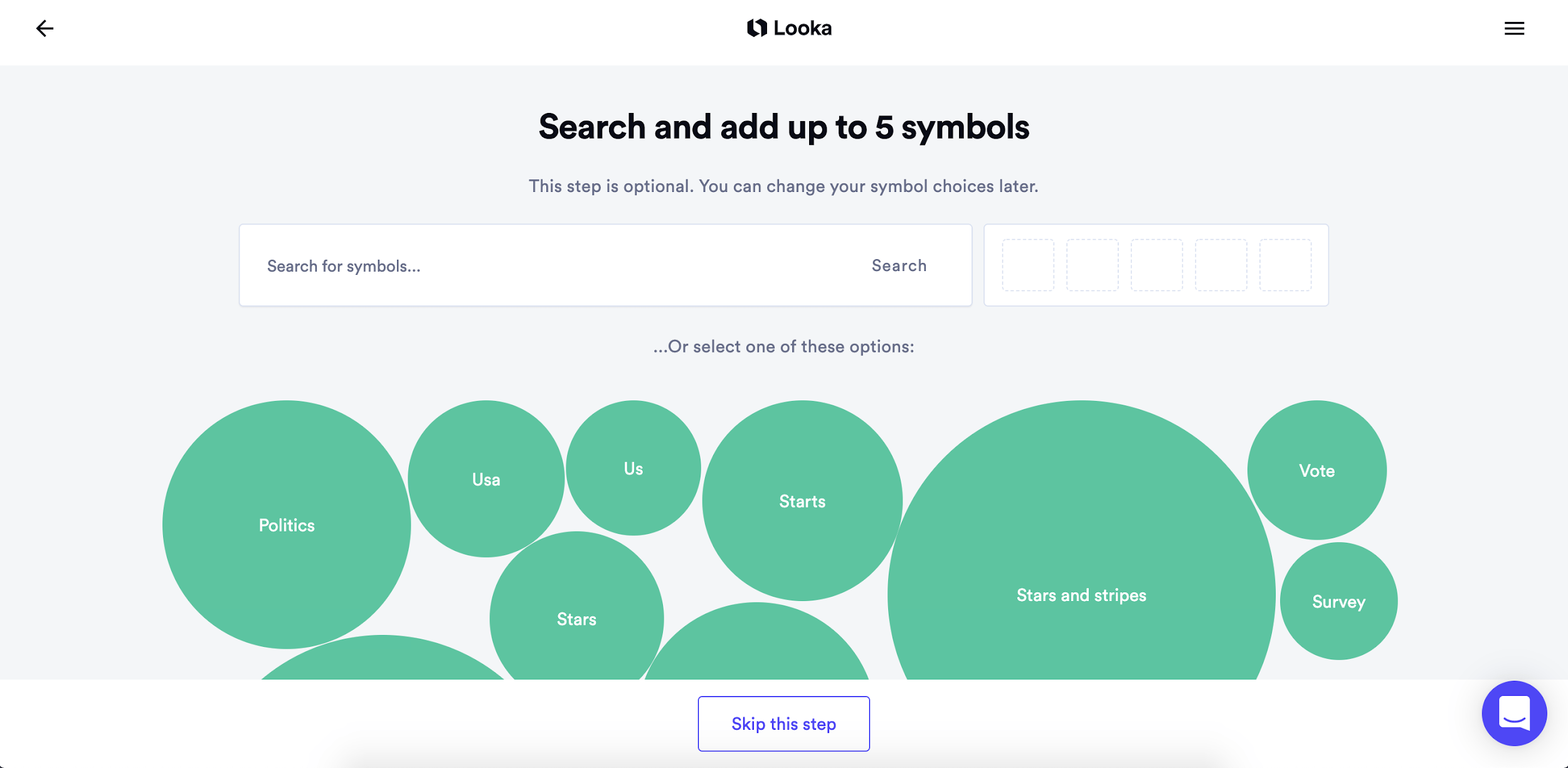 7. Sign in to view your logos.
Now you're ready to take a look at the AI-generated logos. If you don't have an account, you'll first need to make one to continue.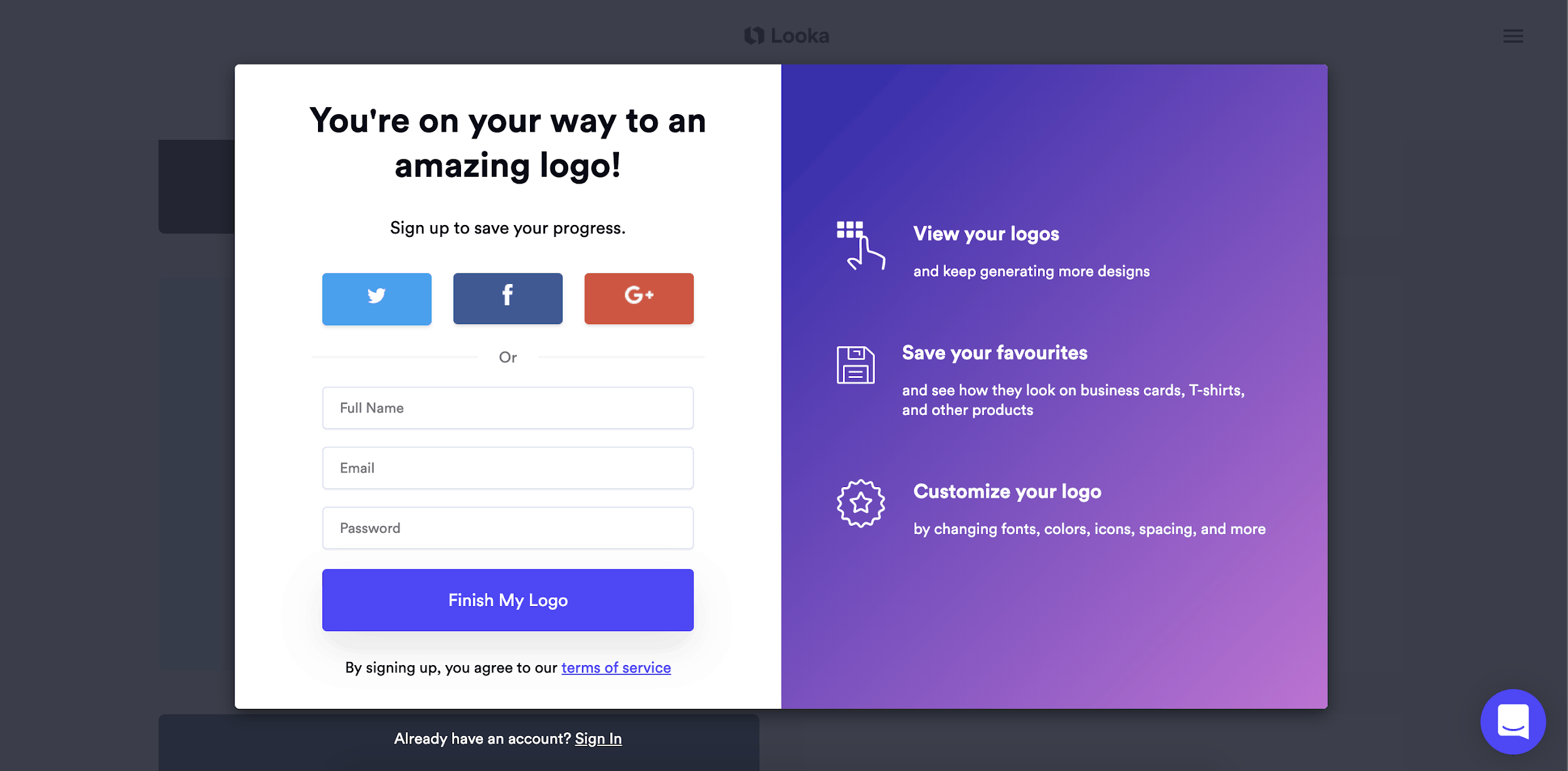 8. Customize to perfection.
Choose any of Looka's generated logos and jump into the editing tools to customize the text, colors, alignment, layout, symbols, and more. You can even edit one logo, save it, then work on another.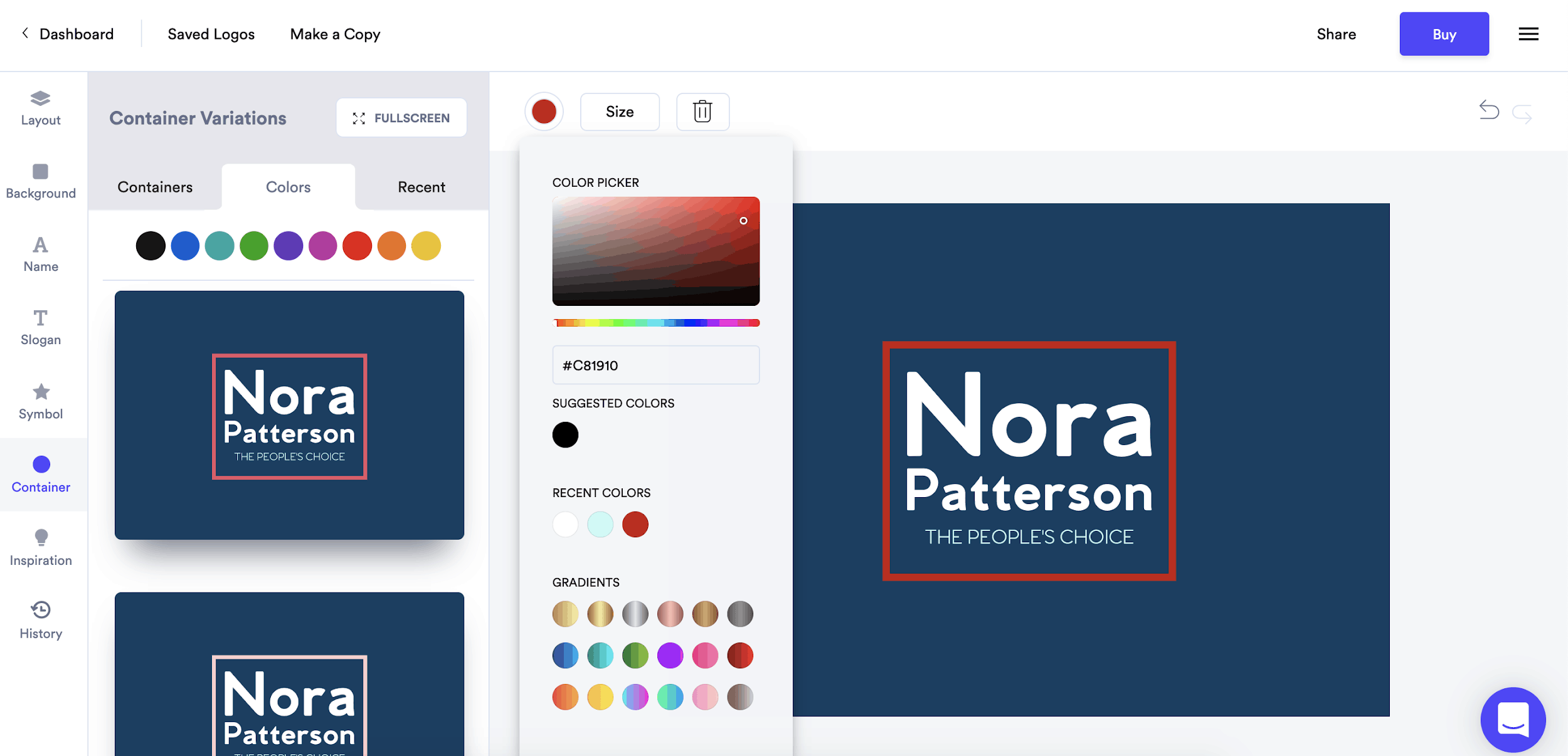 Expert Tip: While you have fun customizing, make sure that you never lose sight of what your logo will be used for. If it's a political campaign logo for an individual candidate (say, a local judge), you should make the candidate's name the largest design element. After all, that's the only part voters must remember when election day comes.
9. Purchase and download.
Are you finished with your customization? Just click on Buy, and then select the one-time payment option that suits your requirements for file type(s) and level of support. Now that you know how to use Looka's campaign logo maker, take a look at some political logos I made for imaginary races.
These designs all came from the same Looka session
– with some very different design edits.
Looka Alternatives
Want to test the DIY logo design waters? To explore your options before jumping into Looka, check out these other online tools:
If you want to use your logo online or on another digital platform, Renderforest is a good choice. It's also a DIY political campaign logo maker, but you get the option to animate your logo for digital displays.
Maybe you need a website to go along with your new political campaign logo. Wix Logo Maker is a great two-in-one platform. (If you're thinking of building a website, don't miss our in-depth Wix review.)
Looking to get your logo into the hands of voters quickly? Try out LogoMaker to design your logo and have it printed on marketing materials like pens, magnets, and brochures.
Political Campaign Logo Inspiration
Looking for even more ideas for your campaign logo design
? Then check these ten top-notch logos for political candidates, parties, and initiatives.

Based out of New Zealand, the
Maori Party's
logo uses color and shape to instantly identify with its membership. It relies on traditional Maori cultural elements, including powerful black and red colors as well as the "koru" design (i.e., the curled fern in the middle of the O). Because the fern curls over from its neighboring A, it also works to subtly symbolize unity across boundaries.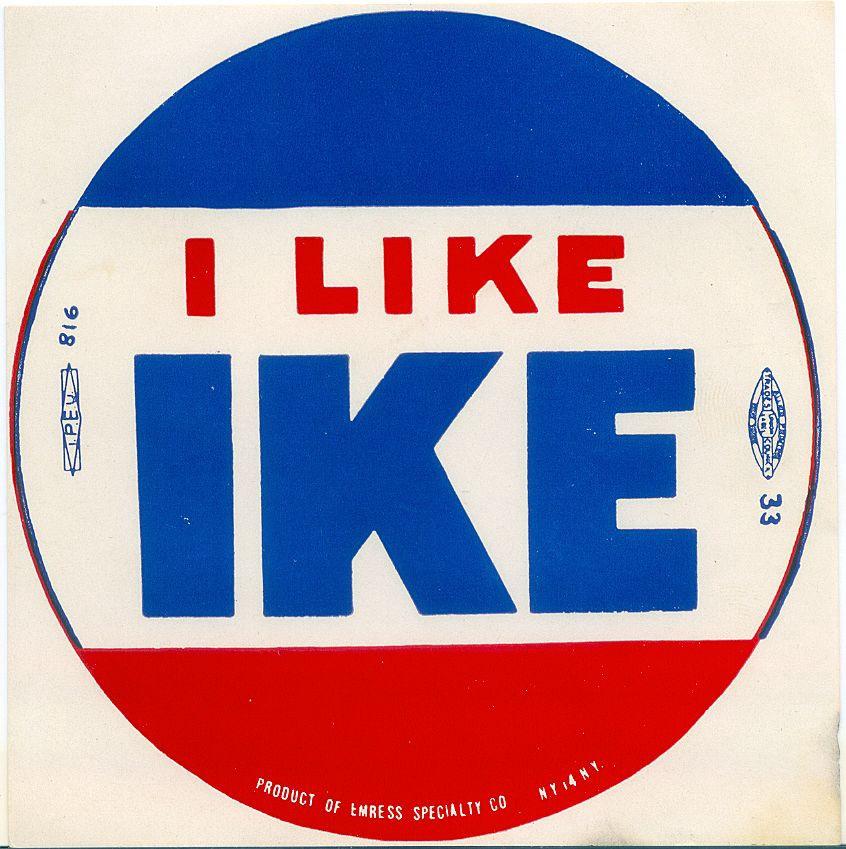 Taken from
Dwight D. Eisenhower's 1952 US presidential campaign
, this logo is a great example of a political campaign logo and slogan combined into one. It uses the traditional color trio of red, white, and blue to instantly evoke the American spirit, while making sure that the largest element is the candidate's nickname, "IKE." The logo is simple and bold, with the added boost of a memorable rhyme.

Greens Japan's
logo is bright, simple, and upbeat while clearly expressing a strong environmental focus. The choice of a sunflower, a plant whose face moves to follow the sun, reflects both the beauty of nature and a sense of forward motion. The eco-friendly theme is further strengthened by using green leaves to substitute strokes within the Japanese kanji characters.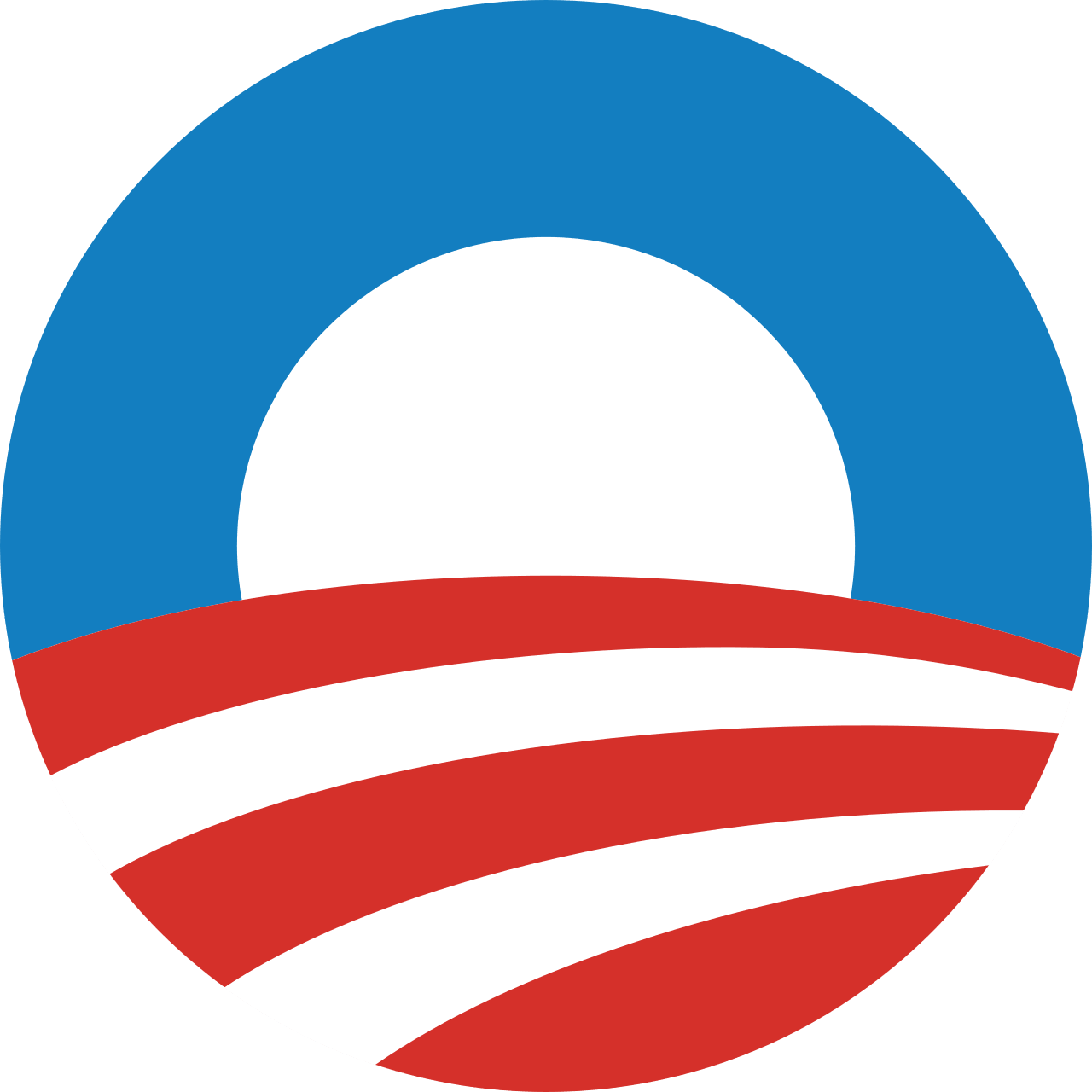 Barack Obama's
2008 presidential campaign logo design is one to remember. It has a flat and modern aesthetic, uses a lighter shade than the traditional deep blue, and does not say his name at all. However, the underlying symbolism is especially smart – using American flag stripes to represent fields, with the center of the O (for "Obama") forming a rising sun against a bright, hopeful sky.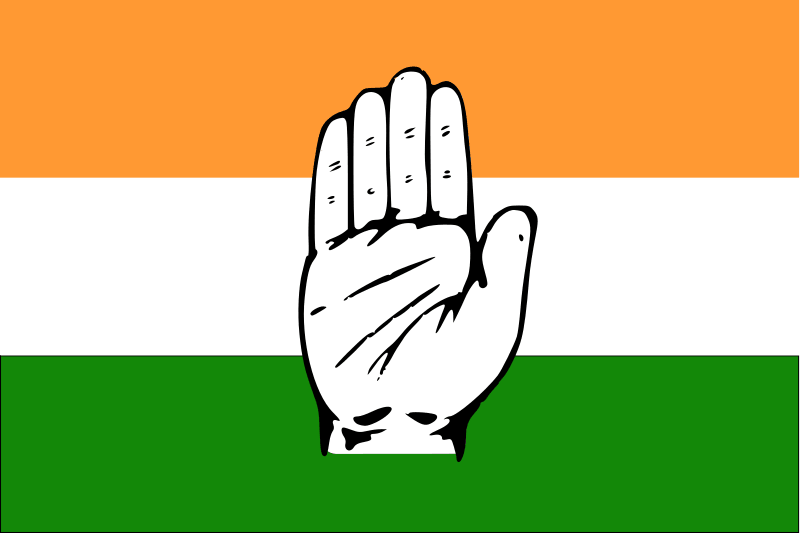 The mark of the
Indian National Congress
, this logo demonstrates how a political campaign logo can be simple yet eye-catching. This logo replaces the Indian tricolor's original symbol, the eternal wheel of law, with a powerful-looking gesture – alternately viewed as "stop" or as a raised hand. In either case, the logo immediately draws attention and places itself firmly in the Indian national tradition.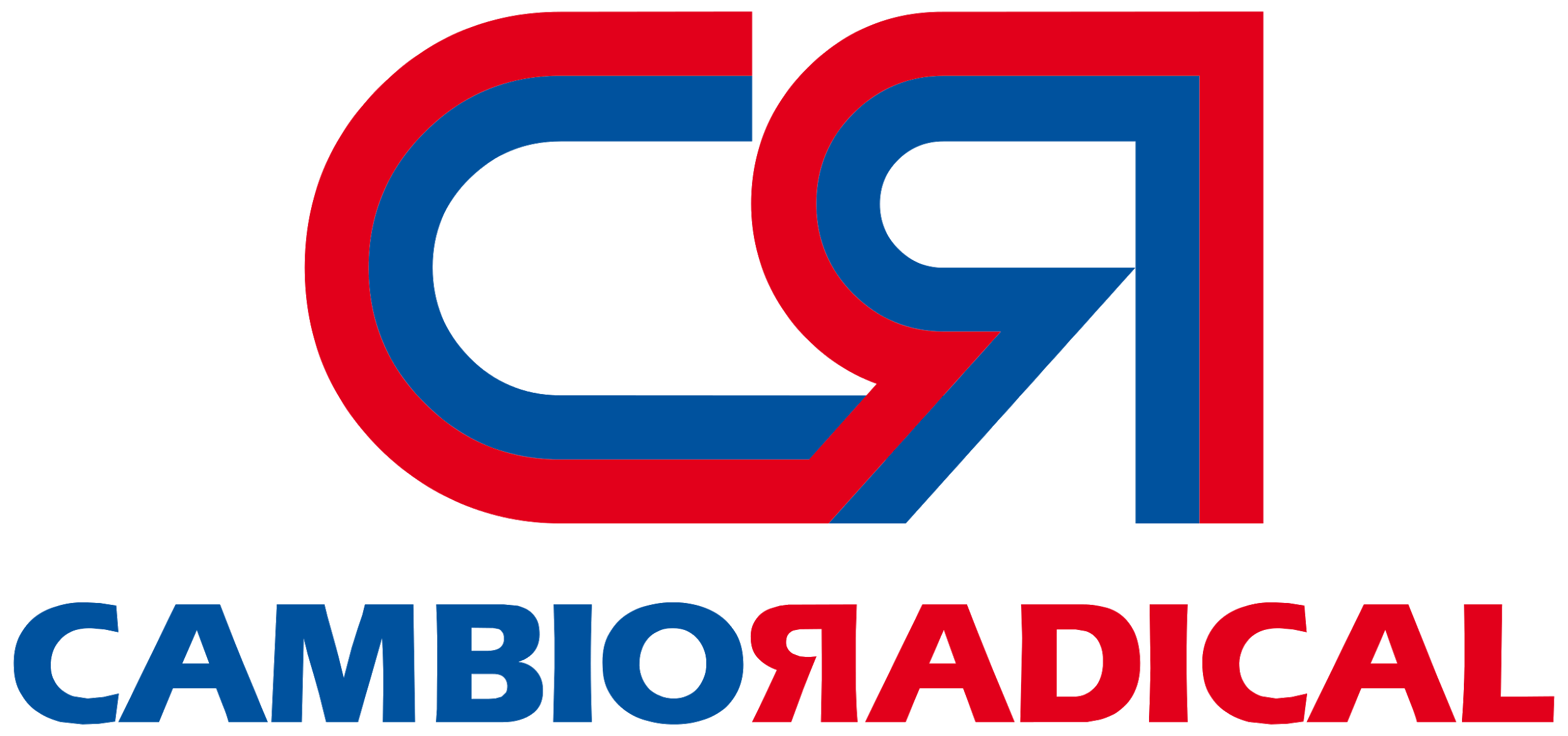 Representing the
Cambio Radical Party of Colombia
(which translates to "radical change"), this logo makes clever use of type to express its goals. By reversing the R, it not only creates an interesting and memorable shape but also demonstrates how the party is striving for a 180-degree turnaround from the status quo.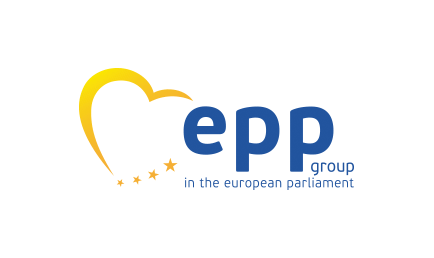 The
European People's Party
is another example of how effective campaign logo design typically draws upon existing thematic elements. Although it's just one of many transnational parties, it clearly identifies with the European Union through its use of EU yellow and blue, as well as the stars from the EU flag. Its rounded font mirrors the curved heart shape to keep the logo friendly and approachable.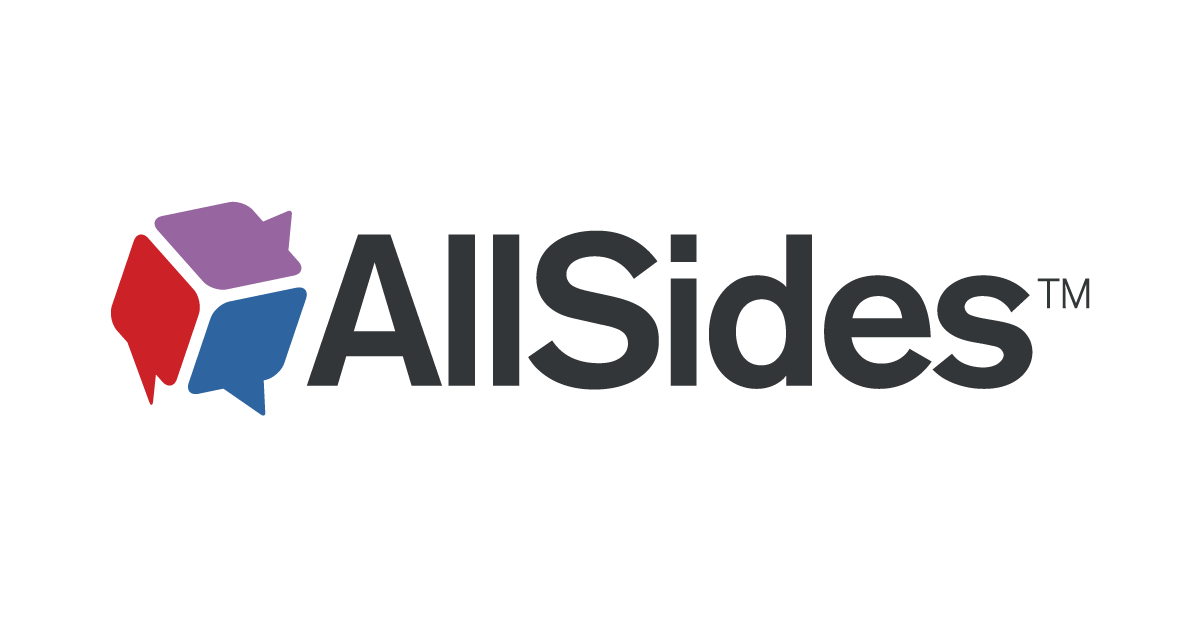 An organization that encourages balanced political discourse,
AllSides'
mission is perfectly captured in this logo, made of three conversation bubbles arranged into a symbol of equal chance: a die. The logo also cleverly incorporates blue and red (to symbolize both US political parties) along with purple, a color made by mixing blue and red together.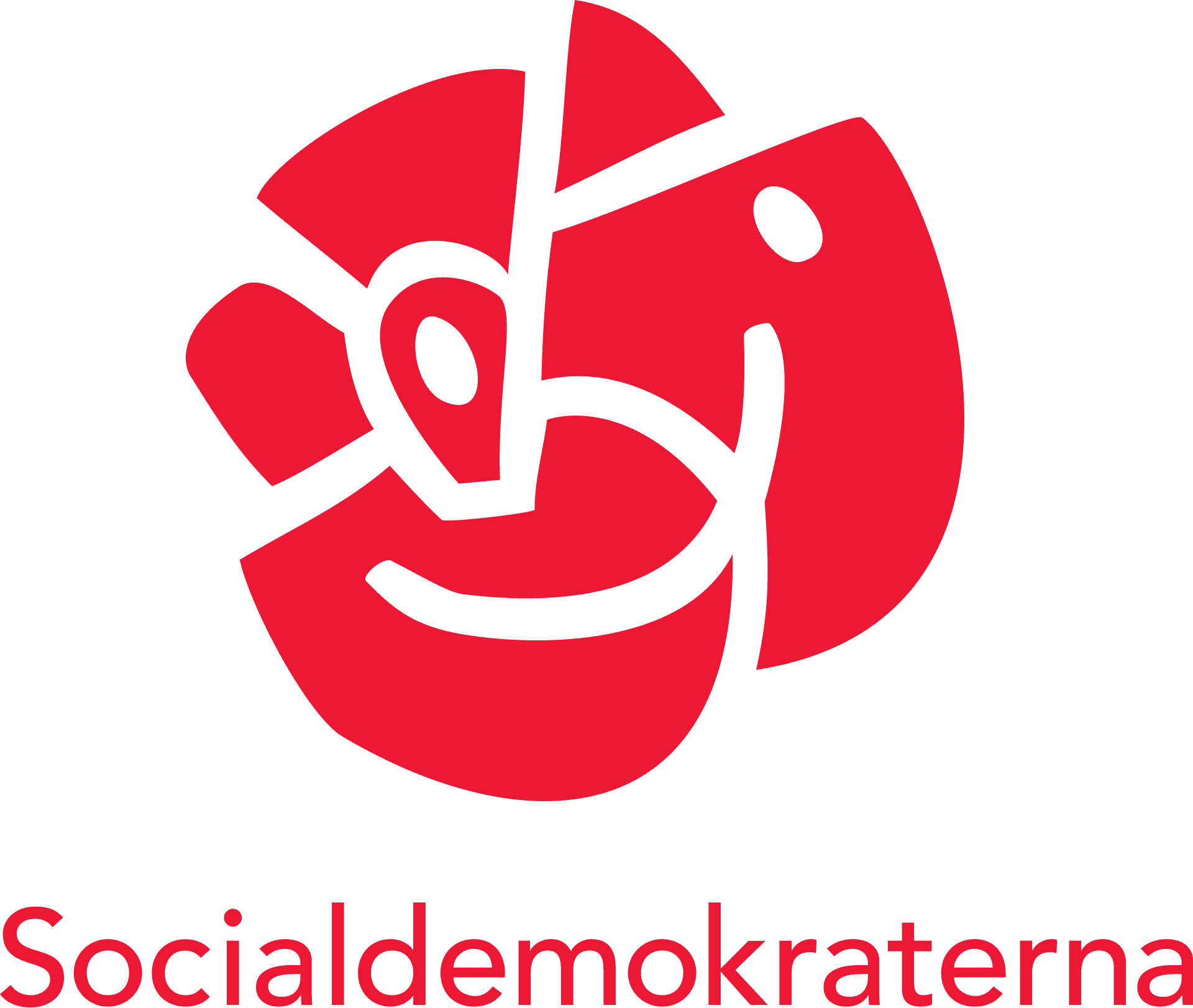 In a country known for modern design, the
Swedish Social Democratic Party
logo doesn't disappoint. It has taken the century-long traditional symbol of socialism, the red rose, and abstracted it into something fresh and contemporary. The shape is open to multiple interpretations, reflecting a sense of flexibility and change while staying rooted in the party's original values.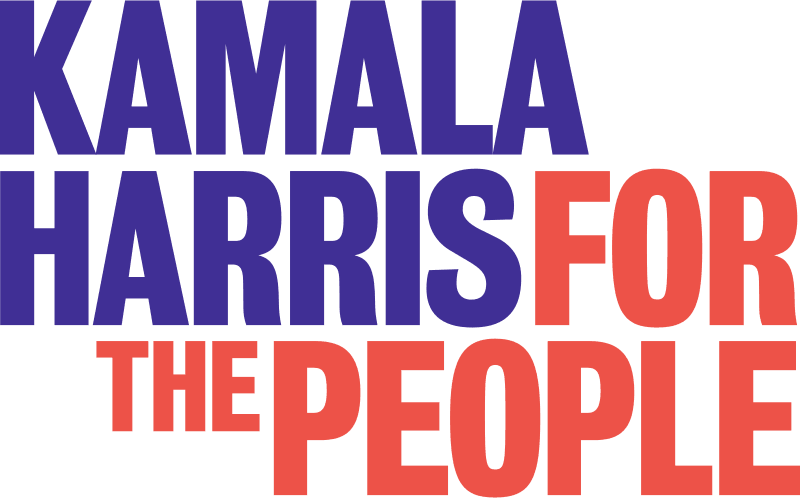 This controversial logo rejects traditional colors and recalls the campaign logo design of Shirley Chisholm, a 1970s trailblazer for women and people of color. While the logo isn't perfect, I do like its unique color palette and incorporation of a tagline – especially where "people" is equal in size to "
Kamala Harris
." The ability to switch up the tagline's words adds extra versatility to the logo.
*Website Planet is not affiliated with any of the political candidates above.
Ready to Start Your Campaign Logo Design?
In a world where many campaign logos are full of stock imagery and low-effort color schemes, you have an opportunity to stand out with a higher-quality design. Remember:
the best political campaign logos don't just incorporate existing themes but add to them in some unique way
. Think about it like this: Even though we made no real effort to evaluate the policy platforms of the candidates and/or parties above, we were still able to draw out many of their goals and priorities – just by taking a closer look at their campaign logos. So take that lesson to heart as you send a designer your brief or create your own logo design. With an online tool like
Looka
, you can keep revising and perfecting your logo until it's ready to win over voters with its thoughtful use of color, shape, and type. Even better, you can just
hire a designer on Fiverr
 and tell them exactly what you want. Don't miss our full list of
the best logo design services
.