A gaming team logo needs to go beyond the simple branding duties of normal logos. It also needs to be an icon for the esport fans to rally behind. In this article, we'll take a look at the best gaming team logos out there.
Need a logo for your own gaming team? Jump down to learn how to get one for an amazing price.
Looking for more inspiration? See some famous gaming team logos below.
9 Best Gaming Team Logos
How to Hire a Professional Logo Designer without Breaking the Bank
You don't need a million-dollar sponsorship from Red Bull to create a gaming team logo. While there are plenty of online logo makers out there that will let you design your own logo for a reasonable price, you can actually hire an experienced designer on Fiverr to create a gaming team logo for you for as little as $5.
This means you get a completely custom logo you can be sure no one else is using, and with no hassle on your part.
If the low prices on Fiverr make you raise an eyebrow, I don't blame you. I was a bit suspicious myself at first. But then, as part of his quest to find the best new logo for Website Planet, my colleague decided to hire several different logo designers on Fiverr to see if the end result was actually any good. He was surprised by the quality, and I'll admit – so was I. Watch the video below to find out more, or click here to read about his experiences with all the major logo design platforms.
Want to know more about Fiverr? Read our in-depth Fiverr review or check out our tips for hiring the best designer.
How to Create a Gaming Logo on Your Own
Prefer to create your own logo? You can use a DIY gaming clan logo maker like Tailor Brands.
Tailor Brands logo maker uses AI technology to generate a free gaming team logo based on your guidelines. For more information about the platform, watch the video below or click here to read our full Tailor Brands review.
If you're ready to get started, just go to the Tailor Brands homepage and input some basic information about your gaming team. It helps to use descriptive adjectives to help the AI narrow in on your particular team's personality.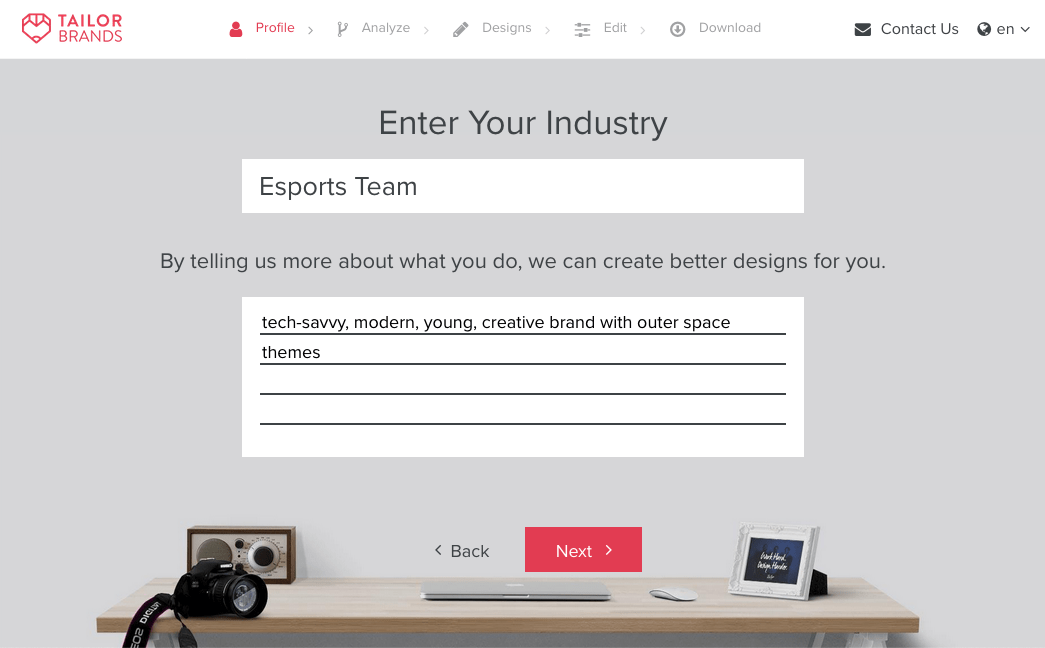 From there, you choose the type of logo (name-based, icon-based, or initial-based).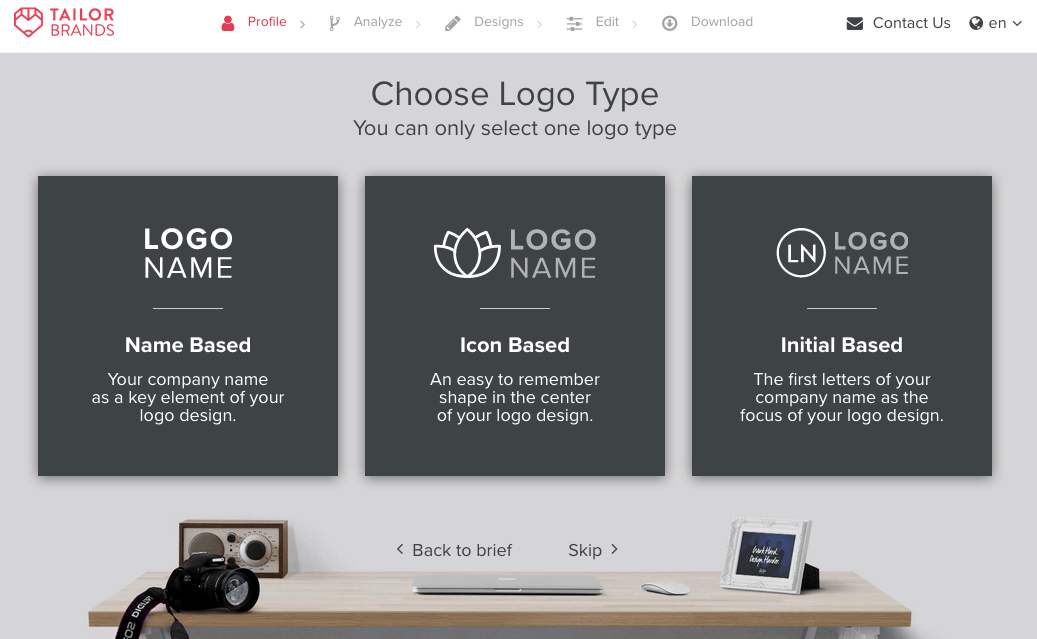 The logo maker then tries to find your style by having you choose your preferences from a series of different fonts.
Expert Tip: If you want your esport team to appear tough and formidable, use rectangular, blocky typography and shapes (like a shield), as well as sharp angles. If you want your team to appear more fun and casual, try more circular shapes and rounded corners.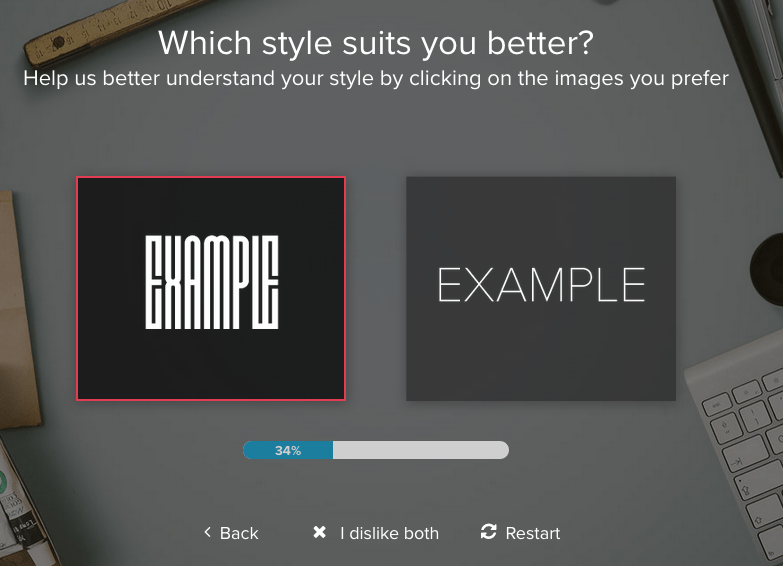 Now, the AI does all the heavy lifting. The logo maker generates a handful of samples based on your previous input. You can browse the styles and see each in a few different settings, like on a business card or in a social media post.
You then have the opportunity to customize and edit your favorite logo, or you can start the whole process over from scratch for some new samples.
Expert Tip: Common themes in sports logos include dangerous animals, shields, sharp points, and aggressive colors like black and red. You can follow suit, or actively go against these for a gaming logo that really stands out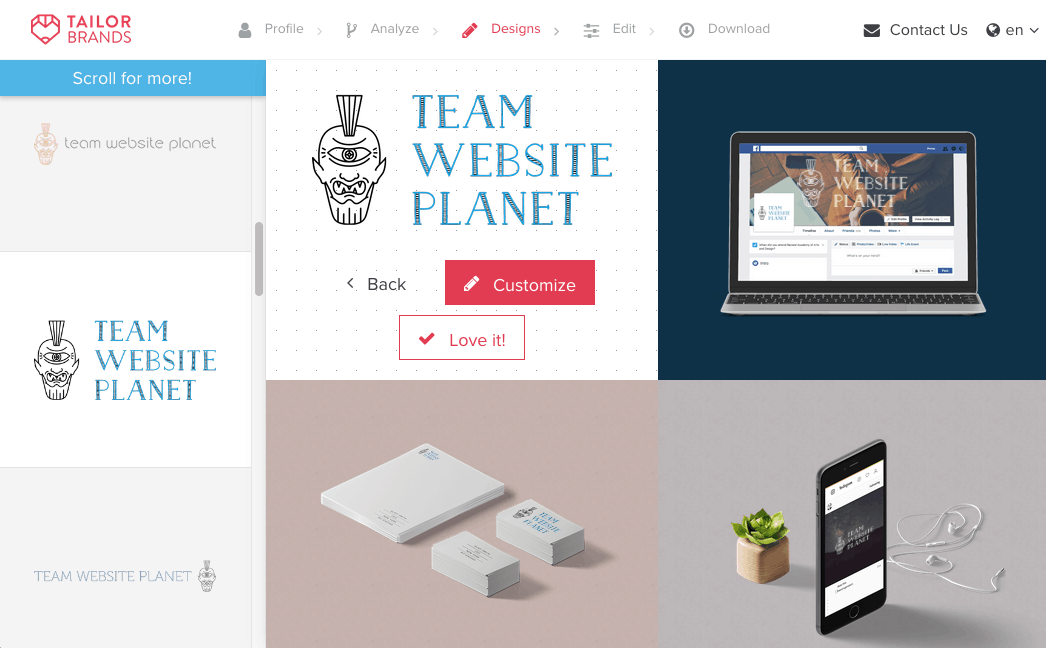 Other DIY Esports Logo Makers
If Tailor Brands isn't your cup of tea, or if you want to see options from other DIY gamer logo makers before making your final decision, here are few alternatives you can use:
Wix Logo Maker is a simpler tool that can generate new logos within minutes.
If you're willing to pay a little extra to ensure more quality, Looka offers one of the most effective AI-based esports logo makers.
Renderforest is a comparable AI-based logo generator lets you choose from six different visual styles, but selects your icon for you.
Get Inspired by Famous Gaming Team Logos
To understand what makes a gaming team logo look great, let's look at some famous gaming team logos.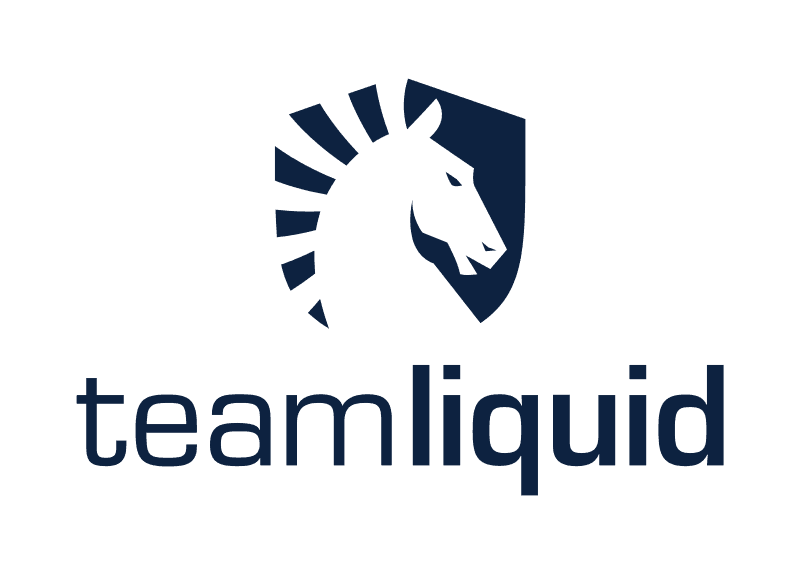 Team Liquid, A winning esport team, has a winning logo to match. The angry war-horse takes full advantage of the aggressive animal mascot trend, a favorite of all competitive sports teams both on the field and online.
Team Liquid also makes creative use of the shield-shaped emblem, another trend in gaming logos. Interestingly, they choose a mild and casual lower-case typography, perhaps to make the team seem friendlier and more approachable to fans.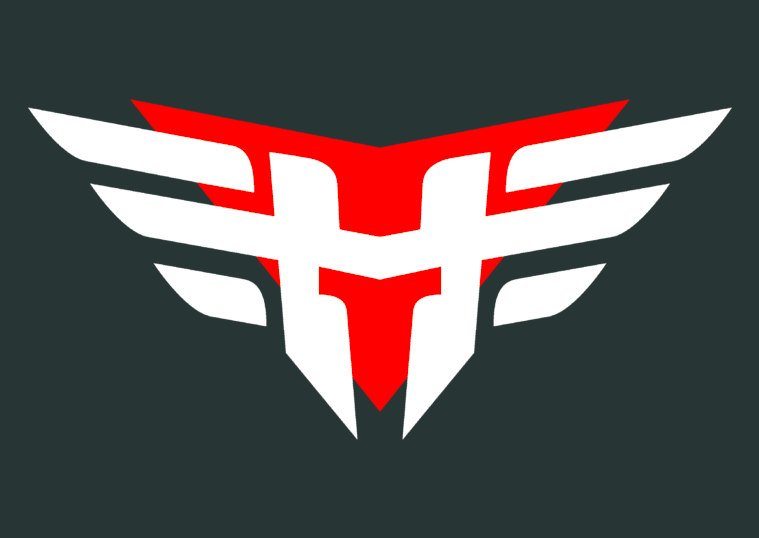 There's a lot going on in the Heroic logo: overlapping triangles, dual imagery that depicts both an H and a Spartan helmet, an aggressive red background offset by a white overlay, wings… Put them all together, and you have a powerful visual emblem that does a lot without looking overly complicated.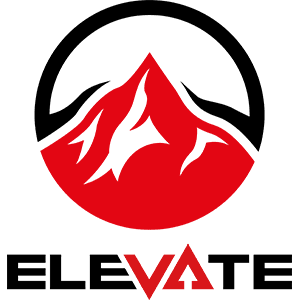 The logo of Elevate, formerly Team eLevate, is practically a work of art. They use the two most attention-grabbing colors, red and black, but temper them with enough white so the gaming logo design isn't too loud. It's also fascinating how they depict a realistic shading on the mountain just with abstract white shapes. Last, notice the creative typography of the VA in the logo name, accenting the mountain theme.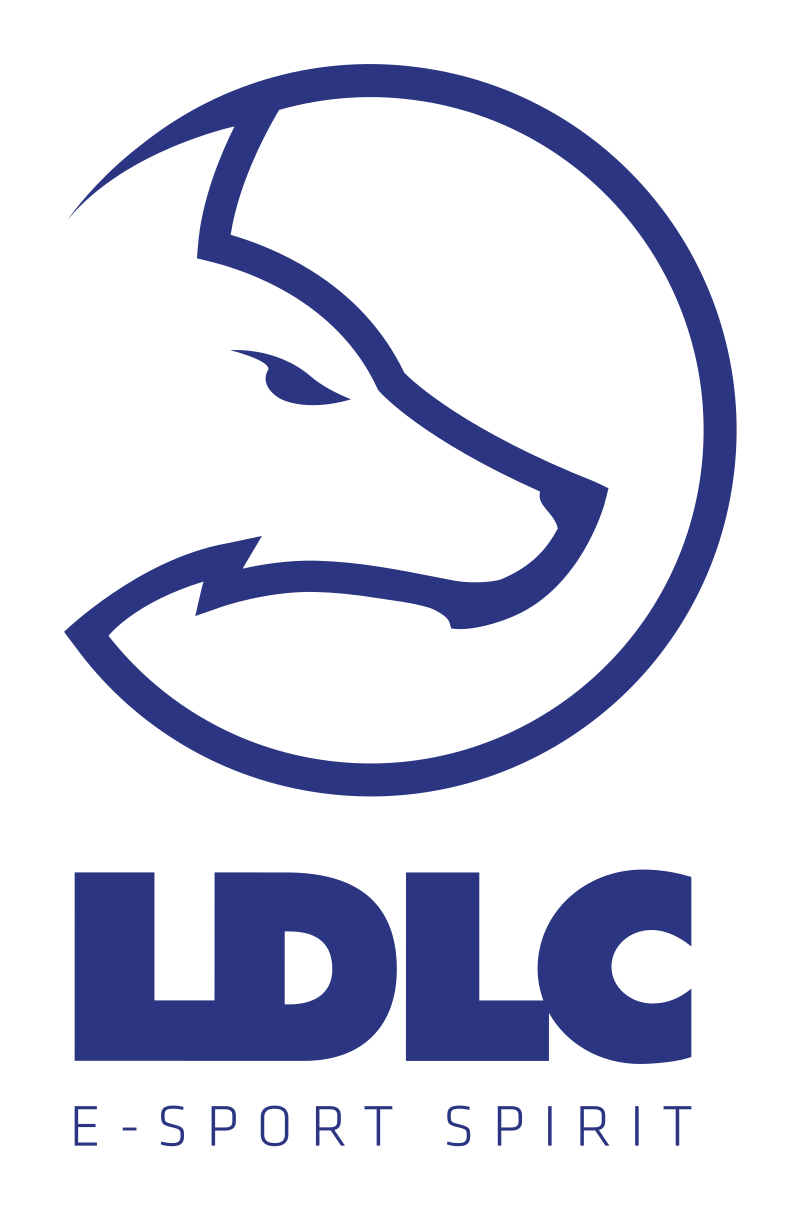 An angry wolf in a circle emblem, the LDLC logo would fit perfectly as the logo for traditional sports as well. We like how the outline of the mascot is itself part of the emblem, making creative use of empty space.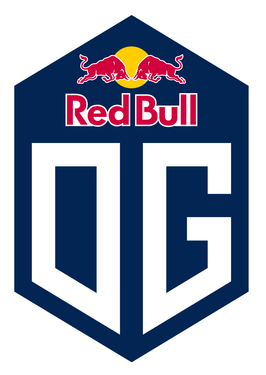 Aside from the OG logo being a two-for-one with Red Bull's sponsorship, we like the blocky letters and broad shapes. Stark, geometric designs like this denote strength and endurance, making them a good fit for competitive sports, but they're hard to pull off because they often come across as boring. OG circumvents this problem by morphing its initials into a dynamic, diamond-like shape.

Team Envy's logo is more impressive if you know they abbreviate their name as "nV." The duality of this logo, as well as the choice of a lettermark over a pictorial logo, makes it just as appropriate for a serious business as for an entertainment brand like esports.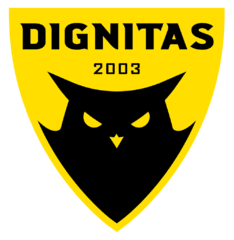 While Dignitas follows both trends of angry animals and shield-shaped emblems, they combine both in an original way. The sharp edges, particularly the unique serifs on the brand name, accent the aggressive qualities, particularly the unique serifs on the brand name.

Taking abstract shapes to their extreme, the logo of Astralis again uses sharp edges and an aggressive base color to come off as fierce, or at least alarming. While the star is most prevalent, the large top point is reminiscent enough of the letter A to come across as an artistic lettermark logo.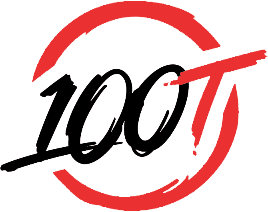 The logo for 100 Thieves also uses aggressive colors, and the sloppy wet paint style adds a rebellious element. But what we like best about this logo is that it's a visual pun of the word "loot," a common term in esports.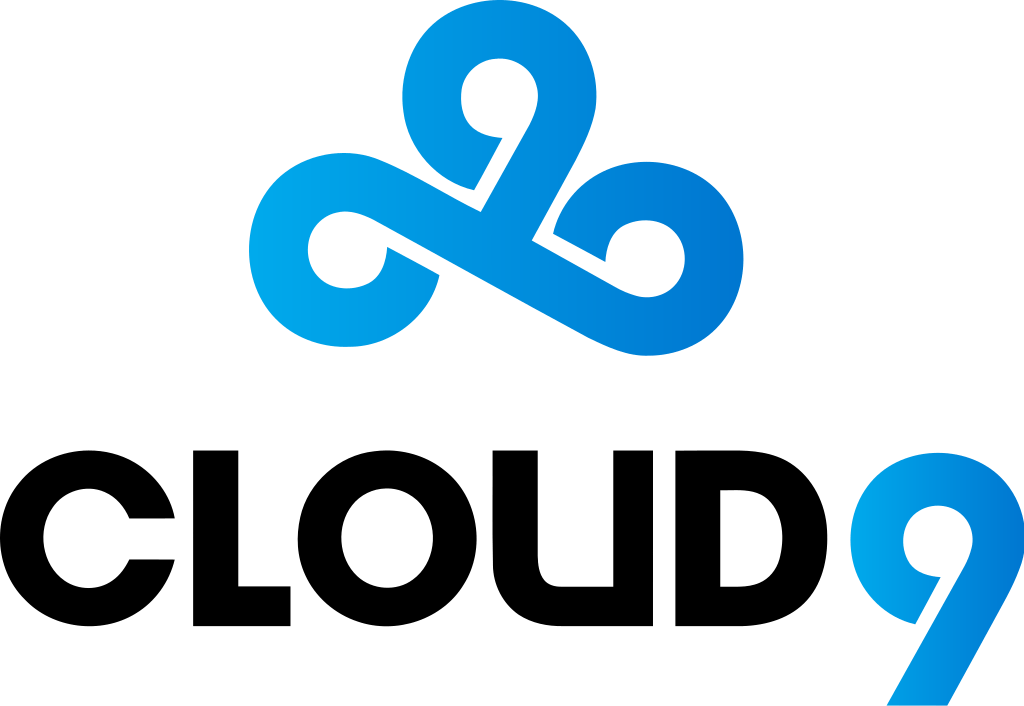 Last, the logo for Cloud 9 is an ideal logo sample for any industry. By repeating the 9 in their name to make a cloud shape, they strengthen their brand recognition and make their name easy to remember. There's no doubt this team attracts some of its fans based on its logo alone.
Show the World What You're All About
Until they allow felt-costumed mascots in the gaming area, your team logo has to shoulder the bulk of your branding. It's the face of your team and the banner of your fans, so choose it with care.
Before you create a gaming team logo, figure out what you want your team's personality to be. Do you want to scare your opponents with in-your-face imagery, or appeal to fans with something friendly and inviting? There's no one right answer — it all depends on what kind of team you want to be.
The great thing about online tools like Tailor Brands is that you can play around with different options for your logo and see what works best, without having to spend a dime. But if you don't have the time or patience and you'd rather leave the work to a professional, you can hire a designer on Fiverr to make you a completely unique logo based on your own personal preferences.
Click here to see some more of the best logo design services.