Cloudways may not be perfect, but thankfully, it's fast and easy to cancel if it's not for you. The process is completely hassle-free, especially if you're on
the free trial
.
While refunds aren't guaranteed, support tends to be pretty lenient if you have good reason.
While Cloudways offers user-friendly access to some of the most powerful cloud computing services out there,
it
does not offer root access,
so you'd be unable to install custom software packages or perform advanced server configuration. This doesn't matter too much if you're simply looking to run a common server setup. However, if you've been making heavy, ongoing customizations to an online project yourself, you may have found Cloudways' managed service to be unnecessary (and costly). If you fall into the latter camp, you may have better luck elsewhere. For example,
Kamatera offers full root access
with its highly-customizable cloud instances, without the extra cost of a third-party management team.
Quick Guide: How To Cancel Cloudways and Get a Full Refund
Log in. Enter your account details at the Cloudways website.
Delete your server. This can be done by clicking Servers in the top menu bar, then Delete for each server. Take a full local backup first if you'd like to keep your data.
Deactivate any add-ons. Click Grid in the top menu bar, followed by Add-ons. Then, click the pencil icon and Remove Subscription for each add-on.
Cancel your account. In the top menu bar, select Profile, followed by Account. Scroll to the bottom and click Cancel My Account.
If the above Quick Guide was enough help to get you through, you may want to jump ahead to
our top cloud hosting alternatives
. Otherwise, read on for more detailed instructions.
My Experience: Here's How I Cancelled My Cloudways Account
First, it's important to note that
Cloudways does not offer a money-back guarantee.
Instead, there's a three-day trial and you'll only ever be charged for the resources you use, which I think is pretty fair.
You won't need to enter your credit card details for the free trial,
so there's no risk of being billed by mistake. But if you decide to upgrade at any point during or after the free trial, your account will be charged accordingly. I needed to upgrade to install the CDN, so I had to cut my trial short. However, shortly afterward I decided to cancel the account and request a refund. This would've been straightforward if I didn't want a refund, but as I did, the process was a little trickier. I'll cover my experience seeking a refund further below, but if you do not require a refund, you can easily cancel your account with the following steps. 1.
Head over to the Cloudways website and log in to your account.
The
Login
button can be found in the top-right of most pages on the Cloudways site.

2.
Delete any active servers.
Before you can cancel your account, you'll need to delete all of your servers. This can easily be done with a few clicks – enter the
Server
menu in the top menu bar, then hit the little dots icon to the far right of each server. This will open a menu that reveals the
Delete
button. However,
if there's data you'd like to save from these servers, ensure you perform a full local backup first
. This will require connecting to your server using the SSH File Transfer Protocol (SFTP). It can be a bit involved if you're not used to using SSH, but thankfully, Cloudways offers video and text tutorials covering the entire process. Still, I would've preferred an easier way to do something so important – I shouldn't have to use SSH just to download a local backup when I'm paying for a managed service.

3.
Remove any active add-ons.
Next up, you'll need to remove any subscriptions to Cloudways' various additional services. If you're on the free trial, you can safely skip this step as these add-ons aren't available without upgrading. The add-ons menu is somewhat hidden behind the
Grid
icon in the top menu bar – you'll need to click this, then
Add-ons
.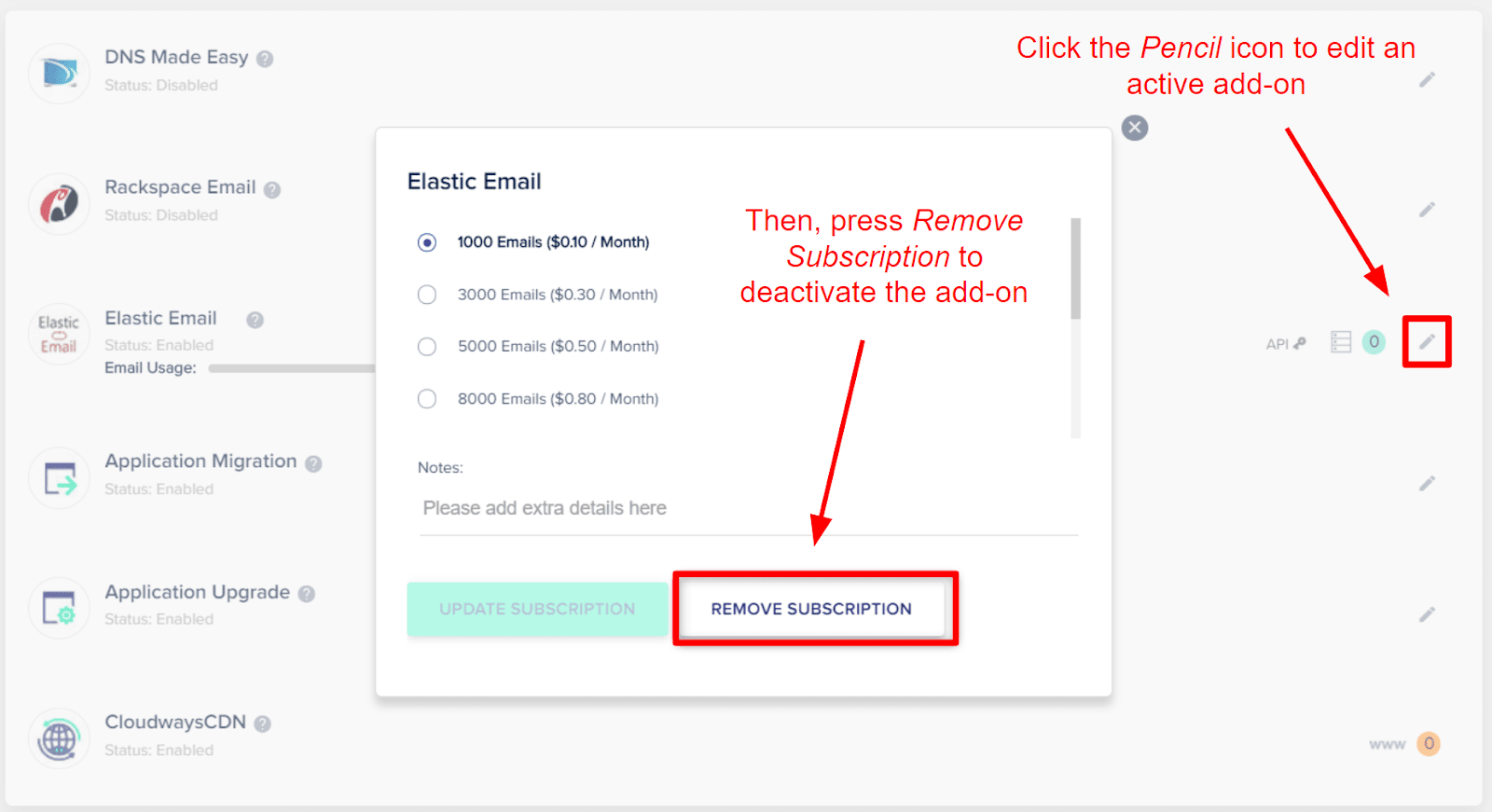 You'll then be brought to a screen showing a list of Cloudways' available add-ons. You can see which ones are active by looking at the light-gray text underneath the name of each particular add-on, which will denote whether the add-on is enabled or disabled.
To remove a subscription from an active add-on, you'll need to click the small pencil icon to the far right
. Then, simply press
Remove Subscription
and you're done! Nice and simple. I was happy to see that Cloudways didn't beg me to reconsider at any point.
4.
Close your account.
With all that out of the way, you can now begin the cancellation process. Thankfully, it only takes a few clicks. First, select the
Profile
icon in the top right. This will open a sub-menu – click
Account
on this menu to continue.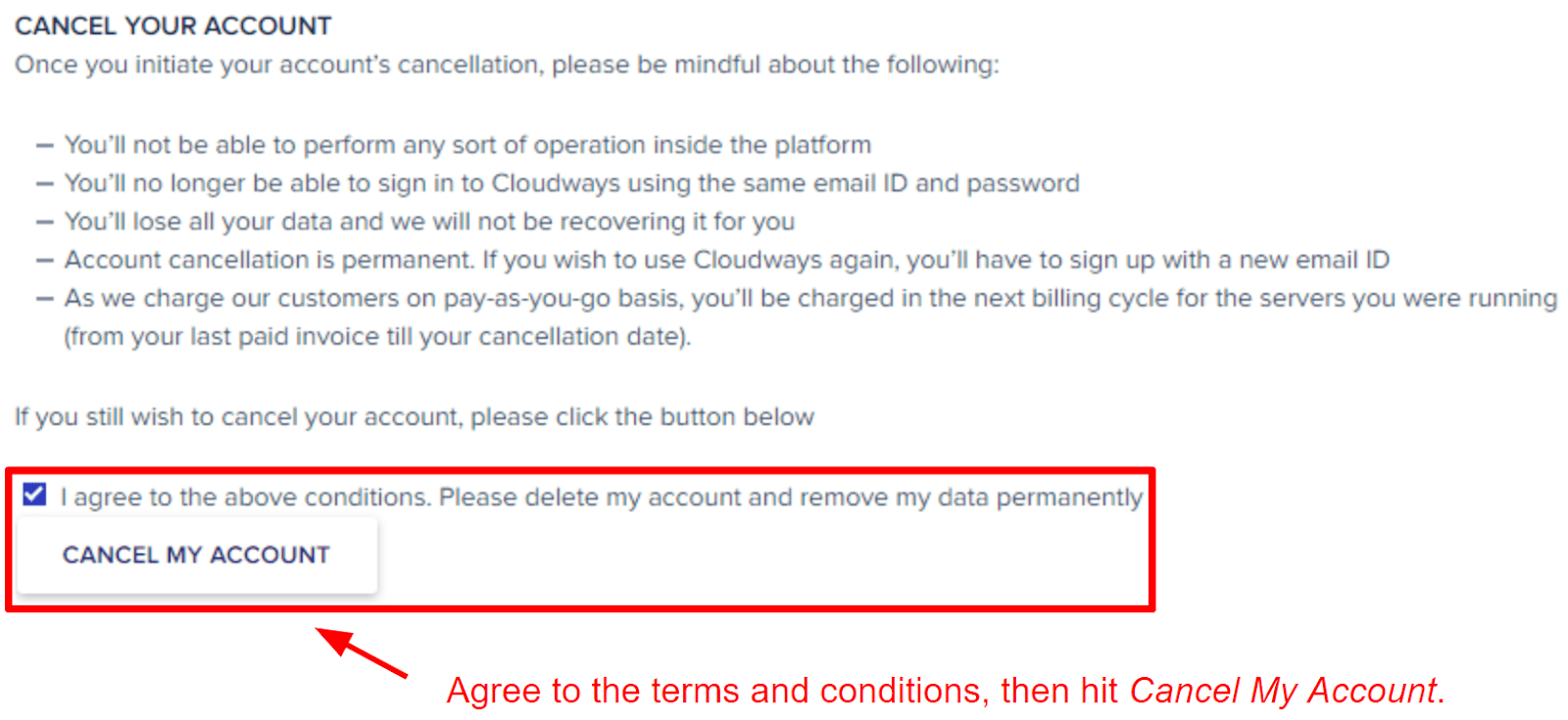 You'll see a page where you can change your account settings. Scroll down to the bottom, and you'll see the
Cancel Your Account
section. Here, Cloudways lists all the terms and conditions. Ensure you look through this closely –
most importantly, you'll lose all website data, and you'll receive a final invoice in the next billing cycle.
This bill will cover the costs incurred from your last paid invoice to the cancellation date. If this all looks good to you, tick the checkbox to indicate that you understand and accept the terms and conditions. Then, click on
Cancel My Account
. It's as simple as that, and it can be done without speaking to customer service once. Unfortunately, getting a refund is a little more complex.
There isn't a standard refund policy, so it's really up to customer service to help you out
. Because I had installed the CDN add-on, my free trial ended prematurely and charges were incurred on my account. I requested a refund with a message sent via live chat. The live chat operator asked if I had already removed the CDN from my account. I hadn't, so they kindly offered to deal with it for me.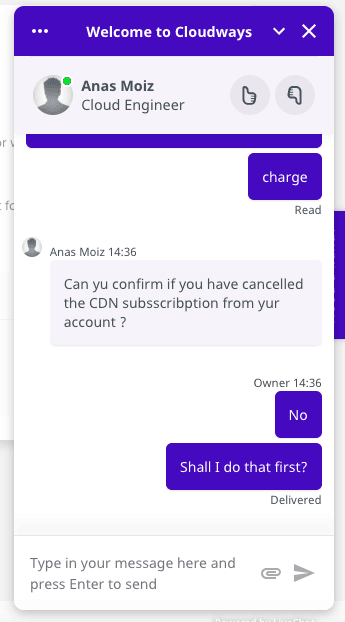 I then had to wait for an email confirming the next steps, which only took a few minutes to arrive. (A pleasant surprise!)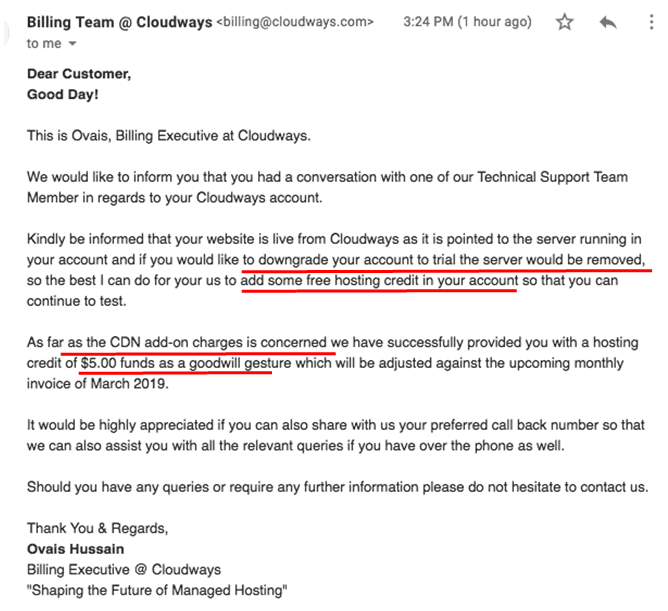 In the email, the agent informed me that if he were to downgrade my account back to the free trial, it would delete the server I'd just created, and I would no longer be able to use the platform. Then,
he generously offered me free hosting credit so I could continue to try out the service
. Cloudways also gave me a small amount of free credit towards my invoice for the CDN, which I greatly appreciated.
3 Best Cloudways Alternatives for Cloud Hosting
If Cloudways isn't the right host for you, I recommend one of the hosts below, which we have been tested thoroughly – these alternative hosting providers manage to excel in areas where Cloudways falls short.
Kamatera offers far more customizability
. Unlike Cloudways, you can set your server's RAM, CPU, and overall storage to the exact specifications you need, setting each resource independently. This allows you to create a fully custom-built server. Furthermore, each server provides complete root access, enabling you to modify advanced server configurations and install personalized software. It's important to note that this solution is most effective for individuals possessing the technical expertise required to manage a cloud server.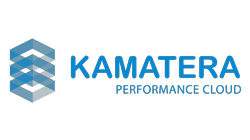 Save 100 % OFF Kamatera for 30 Days!
Get one month FREE for your server configuration and take advantage of Kamatera's high-performance cloud infrastructure today.
64 users used this coupon!
While Cloudways support isn't bad, it doesn't live up to the standard set by Liquid Web.
With Liquid Web, you'll be guaranteed a rapid response time of 59 seconds for live chat queries and phone calls
, along with 100% uptime. Cloudways doesn't offer a response time guarantee whatsoever, nor does it promise 100% uptime. Additionally, Liquid Web servers include full root access alongside managed service, offering you the best of both worlds.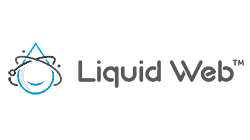 Liquid Web now has a 30 - day money-back guarantee!
Get a discounted annual plan without taking any risks.
70 users used this coupon!
If you're looking to save some cash,
InterServer's VPS works well as a budget solution
. It offers powerful Linux and Windows VPS with simple monthly billing that's much cheaper overall – you get an impressive set of resources for a low price. Managed service is thrown in for free once you reach a certain level of resources, as well.
Cancelling Cloudways Is a Breeze, Support Is Happy to Help
It wasn't exactly a refund, but it was certainly above and beyond what Cloudways needed to do – especially given that my request was well outside the norm. At no point did the support agents try to convince me to stay. In fact,
Cloudways is one of the few hosting providers I've tested that makes it so easy to cancel your account
. Overall, I was satisfied with my experience cancelling Cloudways. Just remember – you're not
guaranteed
a refund. You'll need a good reason if that's what you're after.
FAQ
How do I delete my Cloudways account?
To delete your Cloudways account, you'll first need to remove all servers and active subscriptions to additional services. Read my step-by-step guide to learn how. If you're looking for an alternative to Cloudways, take a look at some of my top recommendations.
How do I stop Cloudways billing?
You'll have to remove all server instances and any subscriptions for add-ons. Pausing or stopping a server isn't enough, as you'll still pay for the reserved resources. Our tutorial covers how to delete your servers and add-ons. If you're looking for guidance choosing a new web hosting provider, take a look at our complete guide to launching a new website.
How do I remove a Cloudways add-on?
First, click the Grid icon in the top menu bar, followed by Add-ons. Here, you can end your subscription to any active add-on. To do so, press the pencil icon to the far right of an active add-on, then click Remove Subscription. If you're planning to cancel your Cloudways account entirely, you may want to check out our list of the top-rated web hosts for 2023.
How do I contact Cloudways support?
When you're logged in to your Cloudways account, there is a tab on the right-hand side of the screen labelled Need a hand? Click it, and it'll open up a menu where you can chat live with an agent, submit a support ticket, and more.