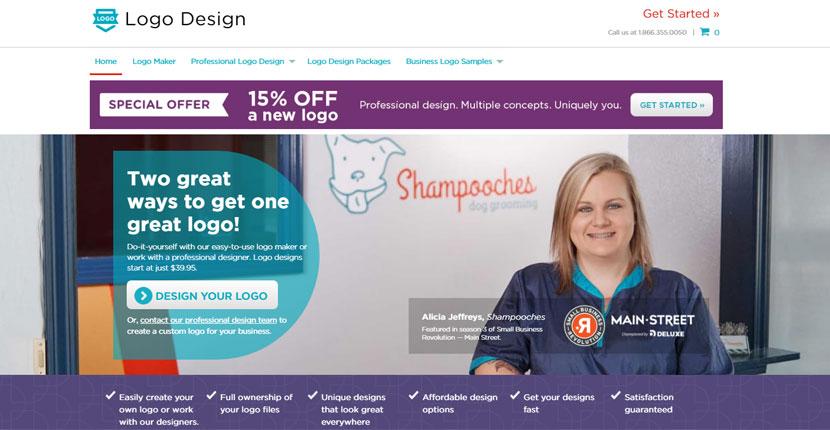 Easy to Use, but the Results Might Be Disappointing
In recent years, Deluxe has expanded its services to include marketing, custom promotional products, and logo design. But when it comes to the logo maker – are you just paying for the brand name?
I wanted to find out whether Deluxe's logo maker is worth investing your time and money in. The simple tool was easy to use, but I was pretty disappointed with the dated, generic templates that made it difficult to create a unique design.
I can tell you right now: If you need a logo that is truly one-of-a-kind, you're better off hiring a freelance designer on Fiverr for a fraction of the price. If you'd like to create your logo yourself, you might want to check our list of the top logo design platforms.
Read on to find out why I wasn't impressed with the Deluxe logo maker.
Features and Ease of Use
Deluxe offers two logo design services: its free-to-try DIY logo maker and a custom logo option designed by its team of graphic designers. You can expect to pay substantially more for a one-of-a-kind logo created by Deluxe's expert designers.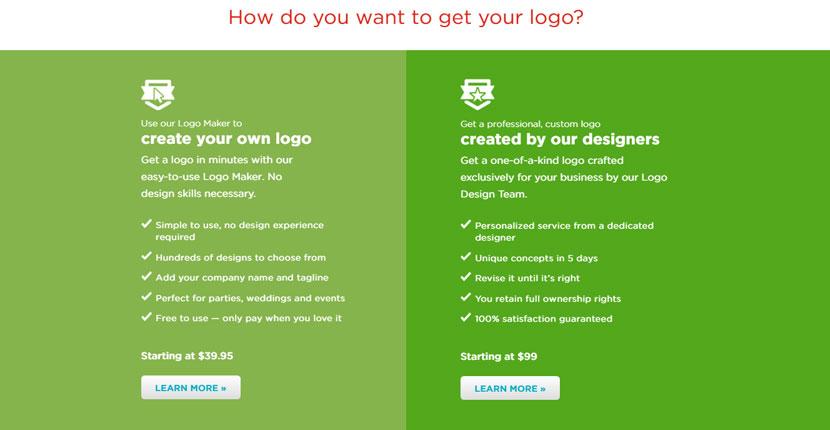 My review focuses on the DIY Deluxe Logo Maker, which uses customizable templates to create personal and business logos.
Some of the logo maker's key features include:
A searchable catalog of logo templates, sorted by industry
Several font styles, including serif, sans serif, script, and display fonts
A color picker tool with HEX code and RGB color support
Basic drag-and-drop layout adjustments
You'll start with a simple walkthrough process where you'll enter your industry, business name, and slogan (if you have one), then you'll select your preferred font and logo styles from a small selection to help narrow down the templates.
The templates feel a little…dare I say, dated? Uninspired? Not to mention, your logo could end up looking very similar to someone else's if they use the same template.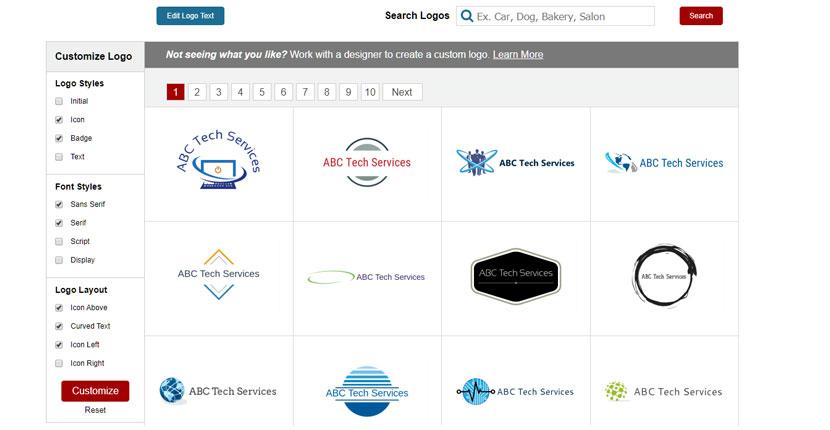 Editing Your Logo
When you find a template you like, click it to start the editing process. You can't upload your own designs nor can you draw your own shapes or artwork, so you're basically stuck with what you see in each template.
You don't have to save your logo right away, but I recommend setting up a free account so you can save your work as you go, and speed up the purchasing process later. (You can also do this at the end of the logo design process, where you'll have to sign up to save your logo anyway.)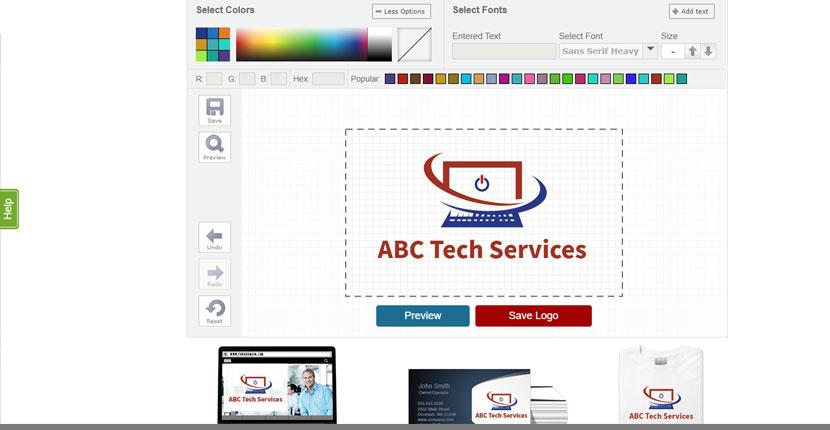 The working canvas is limited to the area in the dashed rectangle and text areas are limited to 30 characters. Unfortunately, you can't download a preview image, and a screenshot would have distracting watermarks and/or grid lines around it.
Here's a nice plus, though: you can easily undo and redo any edits. Clicking Reset will set the template back to its original state, and it's easy to start a brand new logo project with a different template if you change your mind completely.
Deluxe Supports a Range of Languages
The free logo maker is available in the following languages: English, Portuguese, German, French, Spanish, Dutch, Italian, Turkish, Chinese, and Japanese.
I tried several additional languages and found it supports characters in Cyrillic, Vietnamese, Greek, Hebrew, Arabic, Kannada, Hindi, and Armenian. However, some font choices don't render the characters perfectly (or don't work at all).
As you can see below, when I was testing Russian-language characters, some previews didn't show any text, or the text was misaligned. If that happens, you'll need to try different fonts to find one that works with your chosen logo.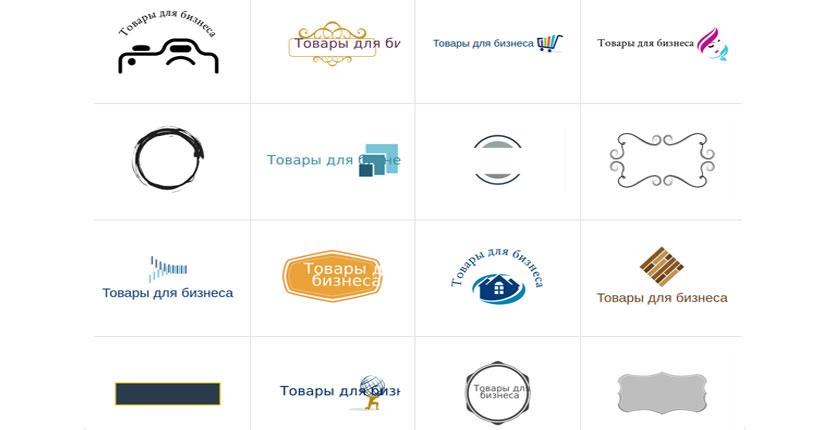 The Hard Upsell
If you decide to purchase your logo, beware: Deluxe tries to upsell a variety of add-ons such as websites, domain names, business cards, and promotional products. It's okay to say no – just click Not Right Now to ignore these annoying pop-ups.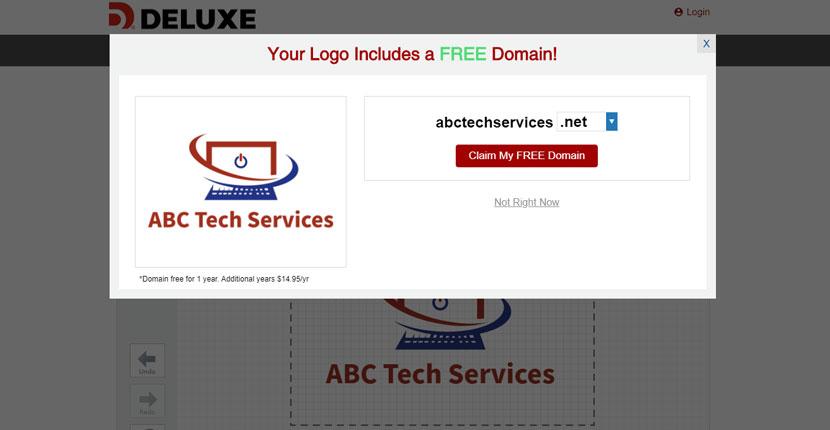 If you want it, you can get some pretty cool branded swag, and you can even upload your own existing artwork to print on custom promo products (just not within the logo maker).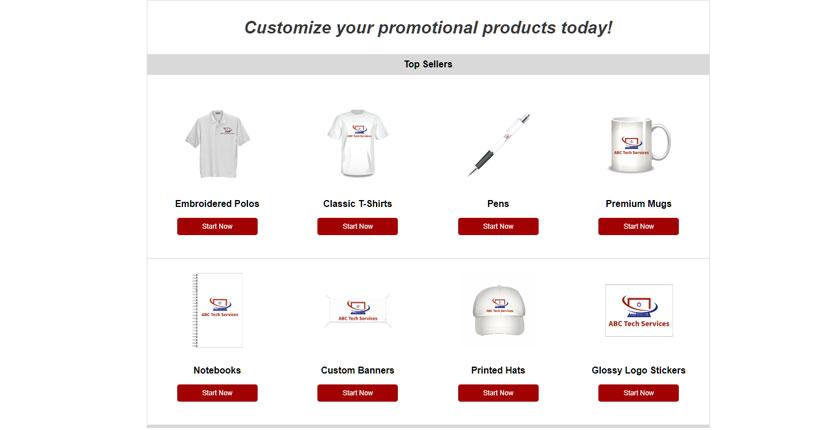 Pricing and Support
Deluxe offers two download options for your logo (both are paid). When you go to checkout, you'll automatically get the Basic package with the choice to "upgrade your order" and pay for the Premium package add-on.
With the Basic package, you get:
Full-color and black-and-white versions of your logo in multiple sizes and formats, including PNG, PDF, JPG, and GIF, plus high-resolution SVG and EPS source files
Edits to your logo up to five days after purchase. If you want to make edits after the five-day window, you can request one free revision by the design team.
With the Premium package, you'll get everything in the Basic logo package, plus:
Unlimited edits for one year (this covers color and text changes only), and the edited version will replace your previous logo
Multiple logo layouts
Social media graphics to use on Facebook, Twitter, and LinkedIn
Full access to your logo from any device via cloud storage.
Compared to other logo design services, you get a really generous selection of file formats to suit a range of needs, from websites to printed products. Both packages give you full ownership and commercial usage rights of your customized logo.
Deluxe accepts all major credit cards and PayPal.
Lots of Support Options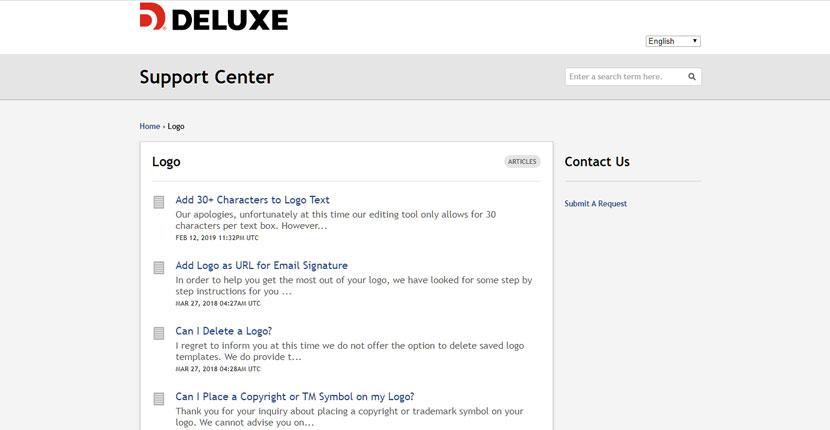 If you need a little help, Deluxe offers a solid range of support channels, including a support center (with FAQs and video tutorials), live chat during business hours (Central Time Zone), email ticket support, and phone support. They aim to reply to inquiries within 24 hours.
Deluxe also offers a Small Business Resource Center packed with loads of business articles and insight, including logo design topics.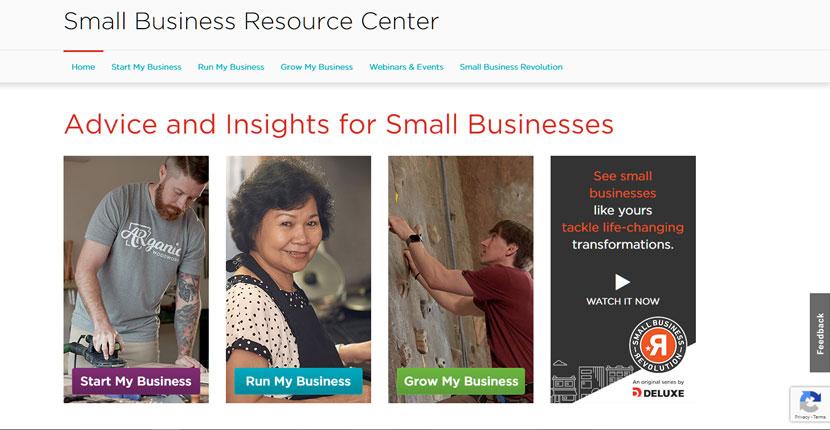 Where I find Deluxe really goes the extra mile is its free logo design eBook that covers the creative process, includes case studies, and answers common logo design questions.
Although you might find the logo maker a bit underwhelming, I've never seen another logo design site offer this much useful business and design information for free.