💎

Service Type
DIY logo maker

🚀

Free to Try
No

💲

Starting Price

$

59.00

📁

File Formats
PNG, PDF & EPS Files

🔄

Free Revisions
No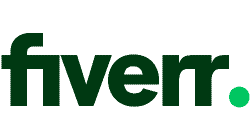 Save up to 20 % on your Fiverr Logo Design plan!
Limited-time offer - Don't miss it!
656 users used this coupon!
This Is Your First And Possibly Last Warning
SMASHINGLOGO launched in 2015, and stands out from the crowd in the same way a knockoff action figure does: it's just that disappointing. It's available in English, French, Spanish, German, Dutch, Italian, Portuguese, Polish, Russian, Hungarian, Czech, Romanian, Swedish, and Turkish, but I couldn't recommend it in any language.
Okay, I'll lay off for a bit. It's a tool that does just one thing: logos. There are no other services, no real addons to speak of. There are no free packages, but the paid packages are fairly affordable.
Even so, don't. No, no… that's not enough. For the sake of your business, you need to read on and find out why you shouldn't touch this tool in its current state. After testing over a dozen logo design services on my quest to find the best new logo for Website Planet, I'd recommend you go with another DIY designer like Tailor Brands or Wix Logo Maker.
These days, when you can even hire a professional logo designer on Fiverr for as little as $5, there's really no reason to settle for mediocre.