Most of us have no clue where to start when building our first website, and that's the main reason that website templates are so popular. When creating your first website, you don't want to pay exorbitant fees just for the privilege of using a template.
Fortunately, there are plenty of websites that offer free templates. Two of the most popular are Wix and WordPress. They have distinct advantages and disadvantages, but both are more than capable of helping you build a stunning website.
Template Variety — Wix Wins Easily
The difference in template variety between WordPress.com and Wix is night and day. For starters, Wix currently has 580 templates, with over 500 of them available for free to users. WordPress has only 329 themes, with only 152 available for free.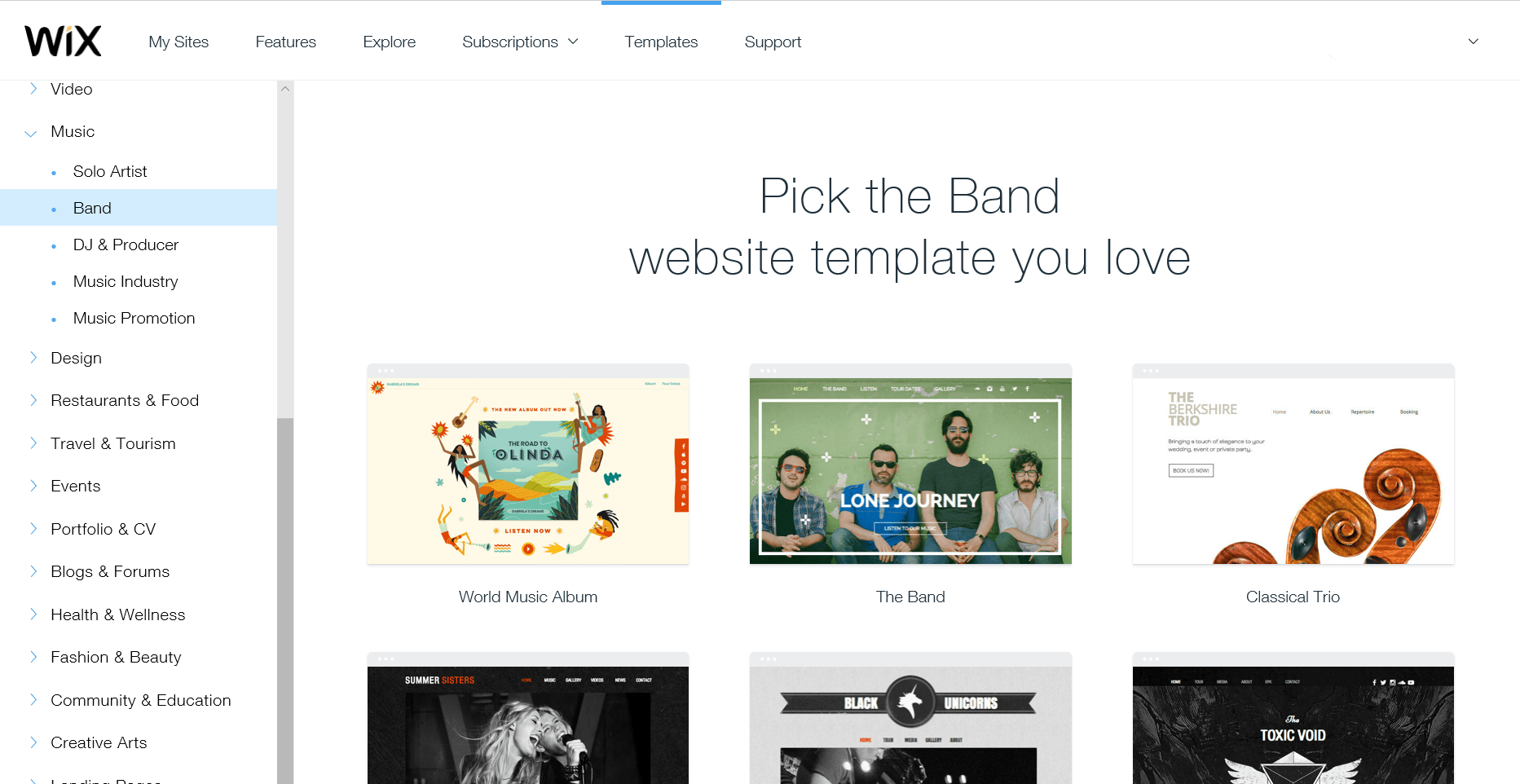 Wix and WordPress break down their templates by categories, but Wix goes a step further and includes subcategories. If you're looking for Event Production templates, you can find that subcategory of templates in the Events section at Wix. WordPress offers only eight categories for templates, while Wix offers 15, along with a separate section for landing pages.
One of the biggest differences between the two is variety in template design. Most of WordPress.com free templates are set up in a blog-style design. Wix offers a broader array of layout options, including forum, CV, profile, and more.
Wix is Much Easier to Use Than WordPress
If you're new to website building, then you're going to find Wix's templates remarkably easier to use than WordPress.com's. The reason is that Wix templates incorporate a drag-and-drop and point-and-click model for modification. If you want to create a new text block, drag it over from the appropriate menu, click the item, and enter your text.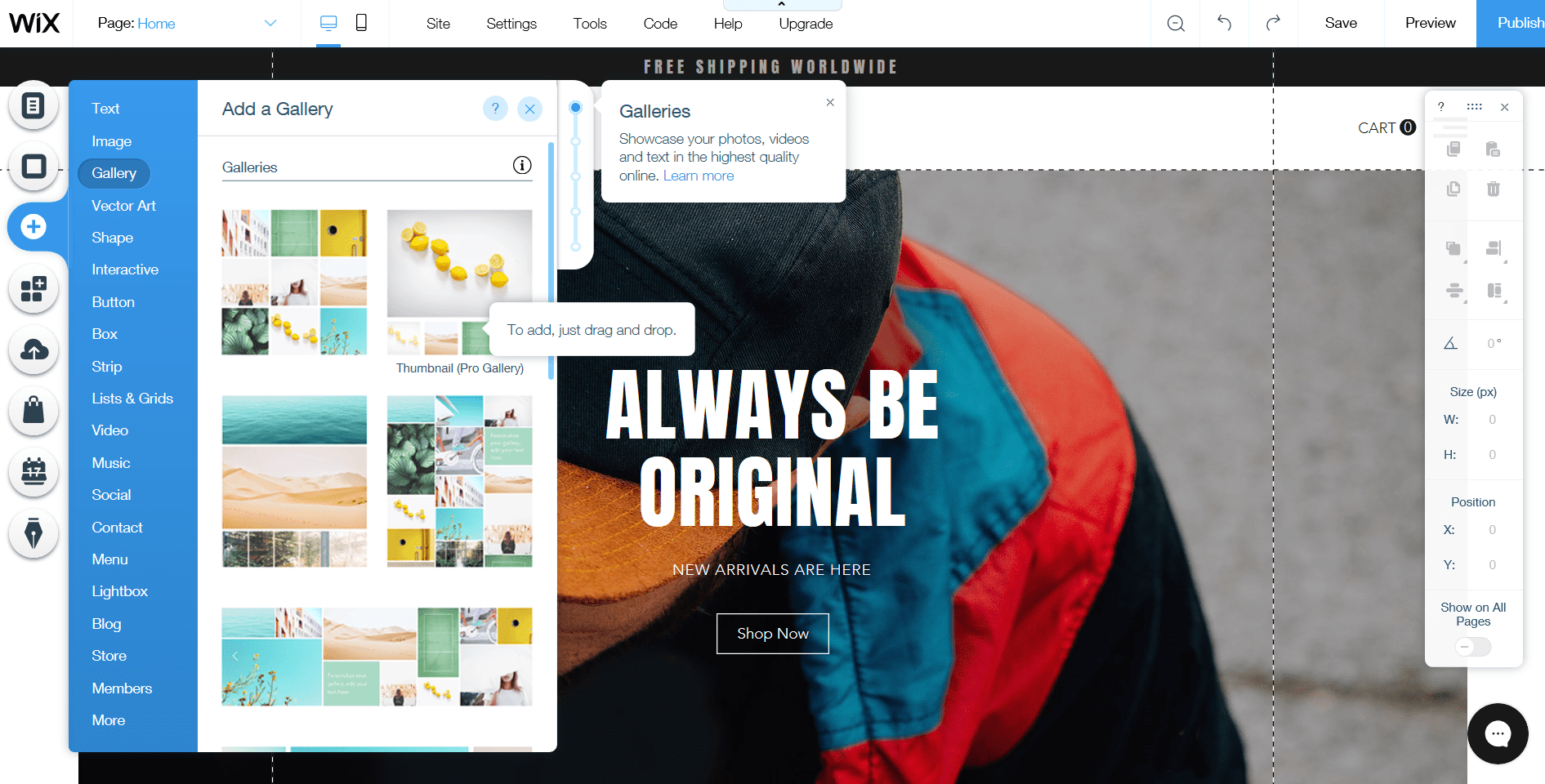 In the case of WordPress, you'll have to do a bit more work. Their templates don't let you drag and drop elements; instead, you must configure each webpage and post individually. Templates also don't allow for dynamic editing; you'll have to regularly add and change the code, and then go back to preview how everything looks on the main webpage.
Also, if you need to install tools for your website, Wix allows for easy installation and use. If you want to add a forms app to your website, go to the app store and do so. Installation is done from the app store, and the app is available for use in your drag-and-drop editor.
For WordPress, your ability to add more plug-ins depends on your plan. Unless you upgrade to the Business plan, you can't install plug-ins that aren't included in the theme.
If WordPress sounds more tedious to design than Wix, that's because it is. WordPress requires a bit of a learning curve and much more coding than Wix.
WordPress is More Mobile-Friendly Than Wix
Although more tedious to use than Wix, WordPress is a bit more mobile friendly as a whole. Wix's templates are not automatically mobile-optimized; you must modify the content on a mobile version of your template. This sometimes means that content on mobile may not appear correctly on some mobile devices.
Over 90 of the free templates on WordPress.com offer a responsive layout, which means that your website will automatically adjust based on the type of mobile device used to render the website. If you're looking for a website builder that allows you to create one website for all devices, then WordPress is going to be the better choice.
WordPress Crushes Wix in Portability
One area where Wix simply cannot compete with WordPress.com is portability of themes and websites. If you use Wix to create your website, once you choose a template, that's it. Your website is completely locked in. If you want to change the template design, you'll have to start over and redesign your website.
That's not the case with WordPress.com. If you want to change your template, you only need to install the template and switch over in your WordPress admin. The process is simple and takes only a few minutes. In most cases, all of your content will move over and work immediately. The only exception is if you install an app or plug-in that doesn't work with the new template. However, you won't have to recreate your primary content. With Wix, you'll have to start over and redo EVERYTHING.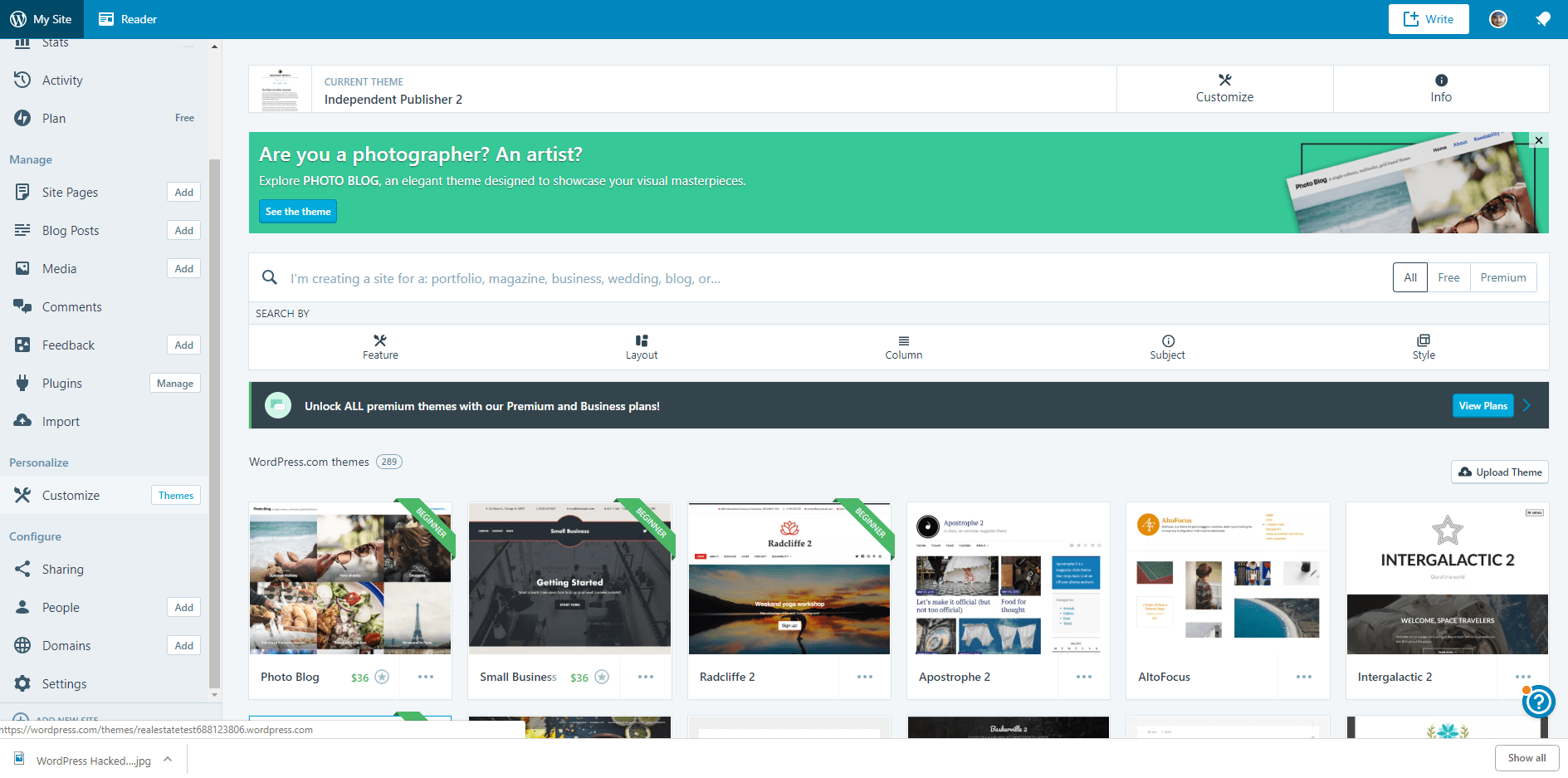 Also, if you ever decide to leave Wix and move your website to another provider, be prepared to start over or pay up to transfer your website. Wix doesn't allow you to export content from your website. Unless you manually copy content and paste it onto your new website, there's no way to transfer content. Some website hosts will offer services to migrate your website from Wix, but often with a fee.
With WordPress.com, if you want to move your WordPress website to another host, you can easily copy all your files, databases, and themes to your new provider. In some cases, a host will offer a free WordPress migration tool or migrate the website for free, as the websites are usually very simple to transfer over.
WordPress Offers Premium Themes Cheaper Than Wix
Wix does their premium themes a bit differently than WordPress. Rather than charge you for premium themes, Wix themes are tied to subscription tiers. Some of their templates are listed as E-commerce, which you'd think means you need an E-commerce plan to use the template. That is incorrect.
You can actually use E-commerce templates for free. However, these templates come with specially installed business apps that you can't use unless you upgrade to an E-commerce plan. Also, you can't accept payments unless you upgrade to E-commerce.
For WordPress, Premium templates are available as a flat fee per template for Free and Personal users. But if you upgrade to Premium, you'll get unlimited access to Premium templates. WordPress' Premium plan is cheaper than Wix's basic plans.
Wix Slightly Edges Out WordPress for Free Templates
In the end, your choice on which website to use for free templates should boil down to your skill level and the needs of your business. Wix is an excellent choice for true beginners who don't want to have to fool with coding their website. It's also good for small businesses that want a simple setup that also offers e-commerce functionality. Read up more about Wix in our expert review or visit their pricing page.
WordPress is the better choice for those with a little more coding knowledge and those wanting more control over their website. WordPress' Premium plan allows you to customize your CSS code, and many of their themes offer responsive design elements. If you don't mind the extra work for creating and maintaining your website, WordPress is a solid option. For more about WordPress, check out our expert review here or visit their pricing page.
Overall, Wix slightly edges out WordPress due to its template variety and the ability for all users to create a website regardless of their technical expertise. The reality is that your website will change as your web-design knowledge increases. As such, it's a great idea to go with a provider that makes it easy to get started. While there are some restrictions with Wix, it's a great launching point for your website until you gain the knowledge required to upgrade to more robust website hosting.
If you're still undecided about which platform is better for you, feel free review our article about how Wix and WordPress compare.