if it's powerful enough and easy to use
. As a Wix developer like you, I should be able to give you a more human-friendly summary of what Wix Velo is, and help you figure out whether it will actually be useful to you.
What Exactly Is Wix Velo?
Wix Velo is the new version of Wix Corvid, which is the new version of Wix Code, renamed after a major overhaul of its features. It adds an
"open development, serverless platform,"
built on Node.js, to your Wix sites. I know, that's quite a few buzzwords, so let me break it down in clearer terms. When you enable Velo on your Wix sites, you still retain all the standard Wix editing features. Still, no HTML or CSS is needed. However, you can also add scripts to the back- or front-end of your website, all while still in the Wix site editor. You can also create and view databases easily. It allows you to interact with any third-party APIs, and you can even import many popular NPM modules (e.g., elasticsearch, mongodb).
The Advantages of Serverless Platforms
Serverless
is the new marketing term for modern hosting. If you're not too familiar with it, a serverless framework basically means that Wix will take care of the server,
so you only need to worry about telling it what code needs to be run
. Wix will take care of resource allocation on its cloud servers, and you don't need to worry about security or maintenance. So, that saves you a lot of time. Another nice benefit is that it's easy to connect the back-end and front-end code of a serverless application. Once you write your back-end scripts (still in the Wix editor), you can then make a simple call to them like you would for any other method (i.e., import x from y) in any of your front-end code.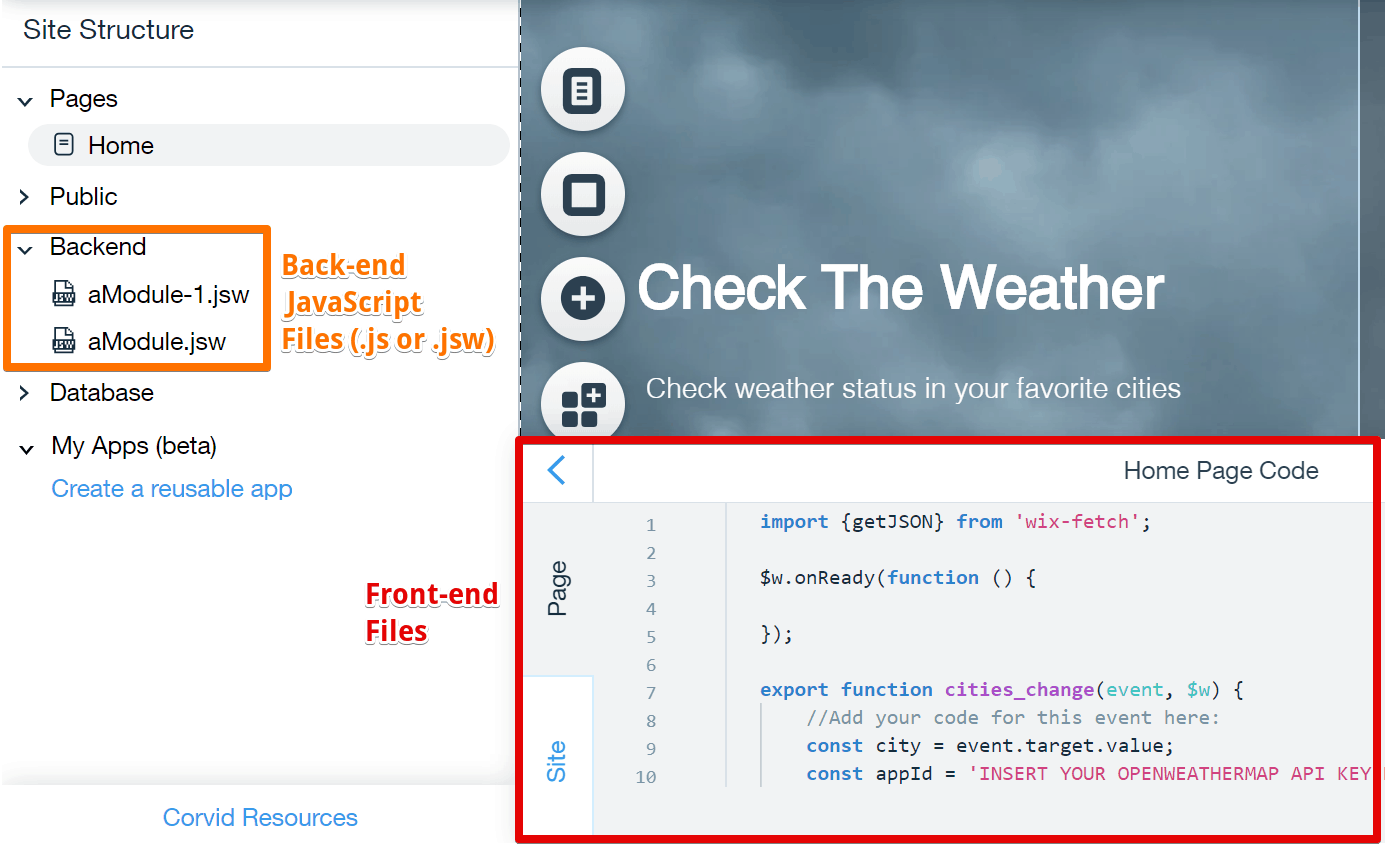 Activating Wix Velo on Wix Sites
Here's a good time to note that
Wix Velo is incompatible with sites built with the Wix ADI (artificial design intelligence) site builder
. If you have a site or client site that was built with ADI, you can convert it to the Wix "classic" editor if you'd like to enable Velo. No installation is needed if you'd like to use Velo. All you need to do is find the "Velo" menu option along the top of the classic site editor and click the "Enable Velo" button.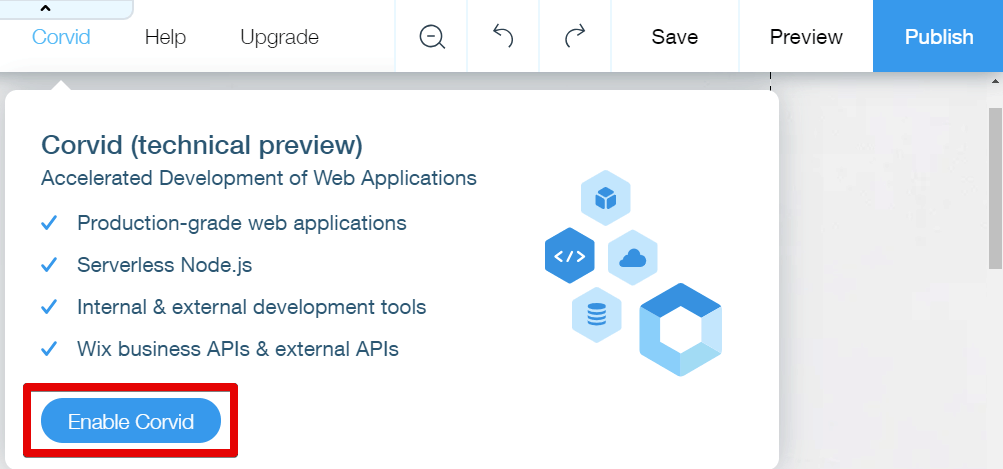 Once you do that, almost everything stays the same, but there are two main differences. First, you'll see a new sidebar with your site structure outlined that lets you switch between pages and code more easily.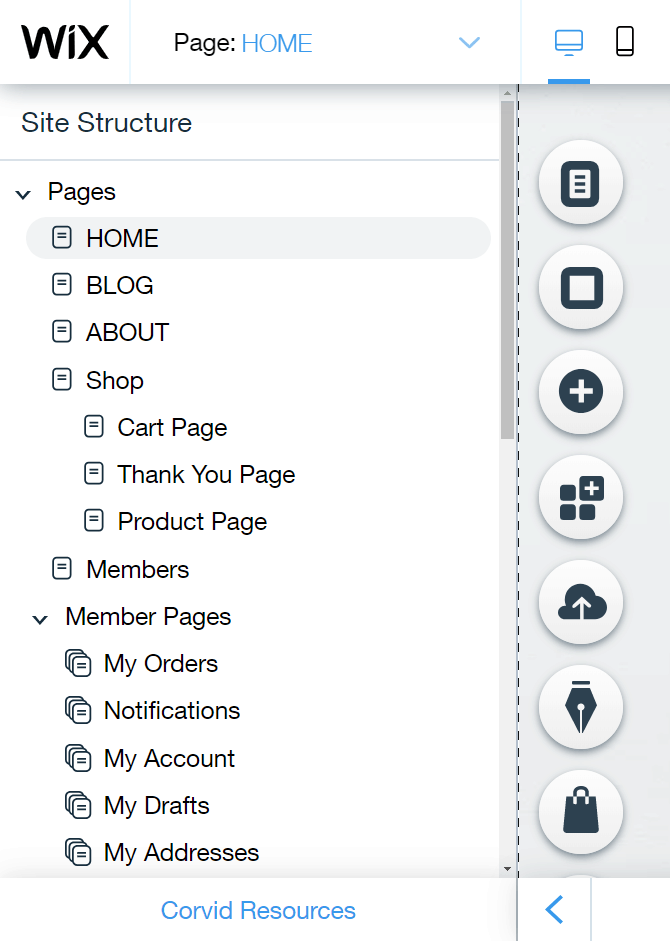 You can hide it if needed. Second, there's an IDE (integrated development environment) that you can pop up and down from the bottom of the screen to write your code in.
A Quick Note on Wix Velo Pricing
While the original Wix Code was intended to be a paid one,
Wix Velo is offered as a free feature
. You can use it on any paid plan just like you would on the free plan.
What You Can Do With Wix Velo
Personally, I'm quite impressed with how easy it is to add custom functionality to websites with Velo. Even if you can't think of any ideas from scratch, Wix has done a great job with its Velo documentation. There are
tons of in-depth videos tutorials and coding examples
that will help you get familiar with the platform. There's a mix of educational and tutorial videos. They walk you through how to do things like set up a database, use Velo APIs, and create custom interactions based on user behavior. As for the coding examples, there are far too many to list here, but here some of the things you can learn how to do:
Let visitors search a database
Make advanced forms (e.g., multi-part, cascading, etc.)
Create custom dropdowns (like a checkbox dropdown)
Connect easily to a third-party API
Display your highest rated products
Create custom widgets (e.g., a weather widget)
Not only does each example page walk you through the code for each of these, but you can open it in the Wix editor to see the code in action.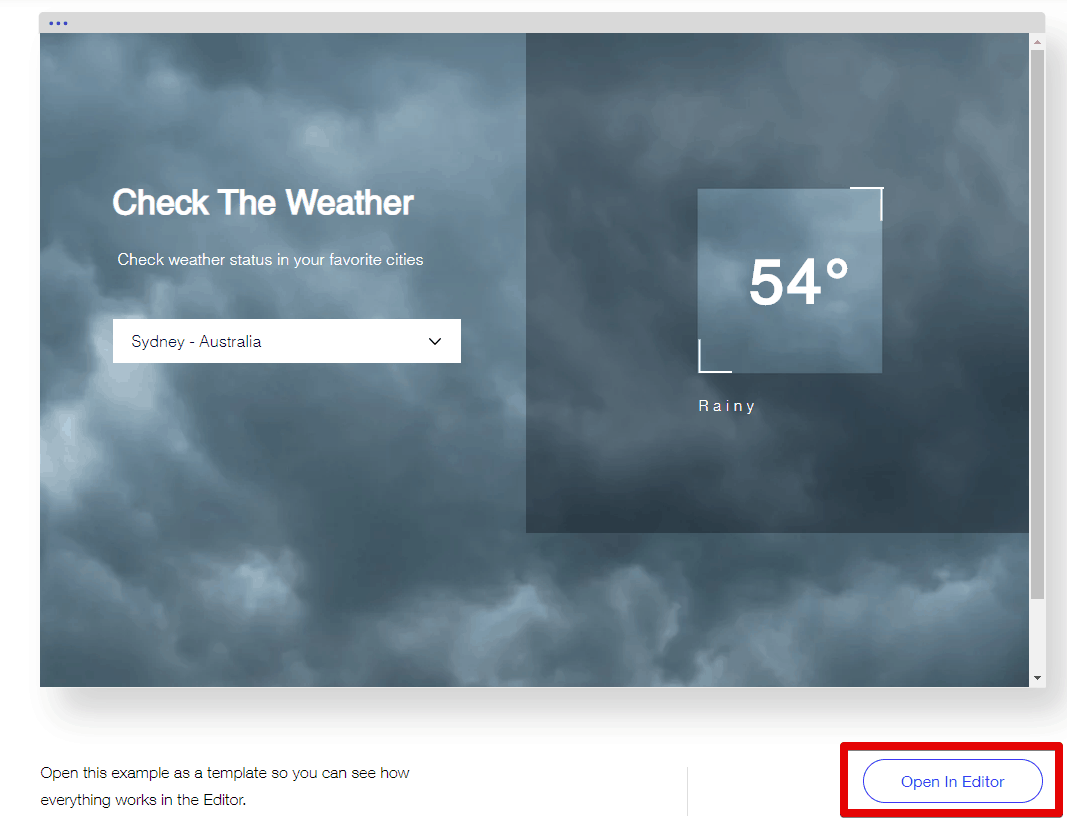 If you want to use any of them, you can just copy and paste the code. Much faster than writing it from scratch, of course.
How Do Velo's Features Stack Up?
By now, you should have a good idea of why you might use Velo, and what it allows you to add to your site(s). The last main concern you might have is about
how easy is it to use
, and whether there are any major limitations. You'll find the answers to those questions as we look through the features.
1. An Intuitive Embedded IDE
The IDE lives at the bottom of the site editor. You can pop it out with the icons above it:

You can either expand it just a bit (shown above), or maximize it all the way, and it doesn't look too different from Sublime or Atom: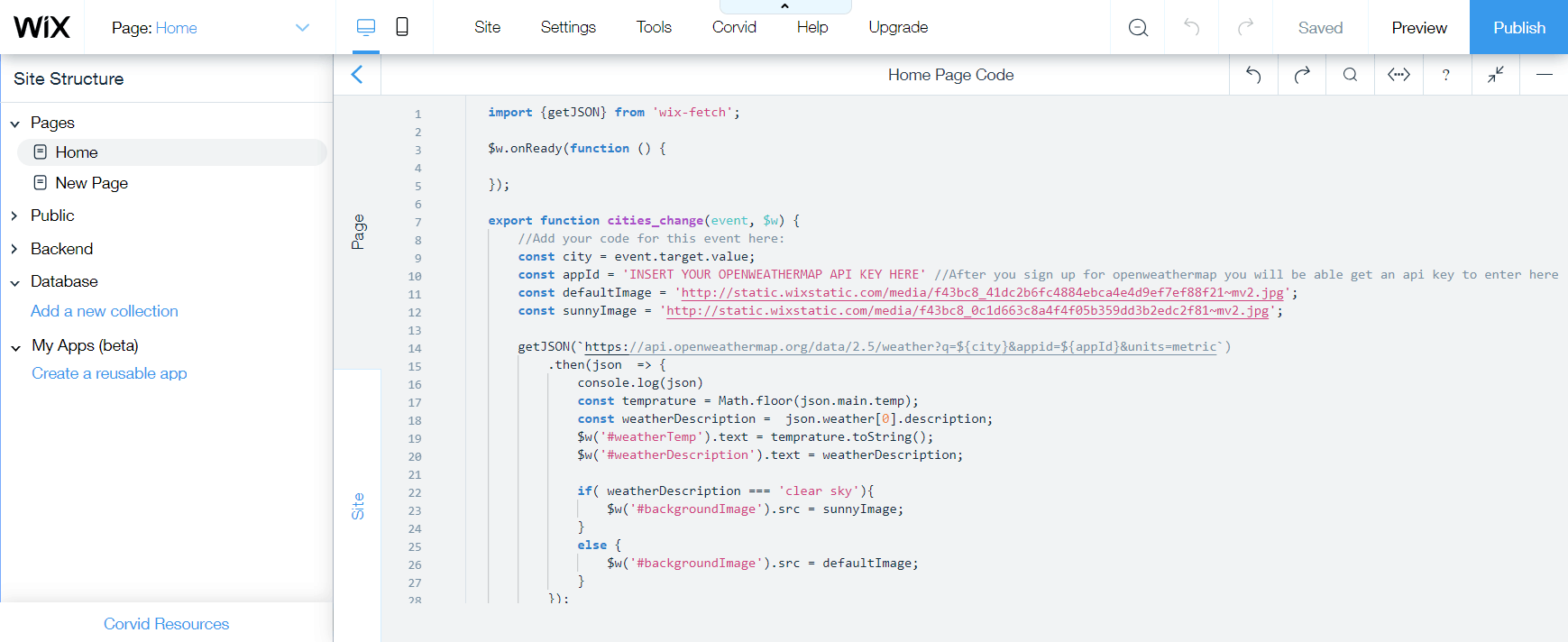 In my experience so far, it feels lightweight and smooth. You're probably not going to be writing scripts big enough to cause any lag. The IDE has a
built-in linter to highlight coding issues
, and autocomplete suggestions as you're trying to grab an element on the page: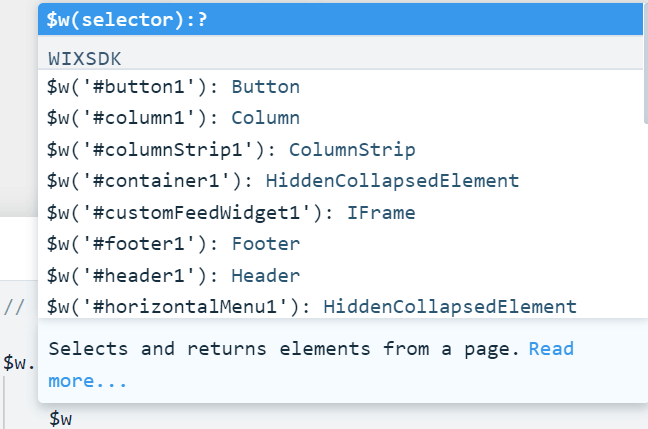 The Velo API is extensively documented with the methods available on each type of Wix variable that you can select. On top of all that, the IDE also:
Minifies CSS and JavaScript
Bundles JavaScript files
Transpiles JavasScript files to ES2015
No need to fiddle around with Webpack!
Overall, it's a solid IDE, and I found no major issues with it. You can't install extra plugins, but that's about the only real limitation.
2. Simple Event Handling
When you click an element on your page, you'll notice a new pop-up called "Properties," which lets you specify whether or not to show it on load, and
which events can be called on it
.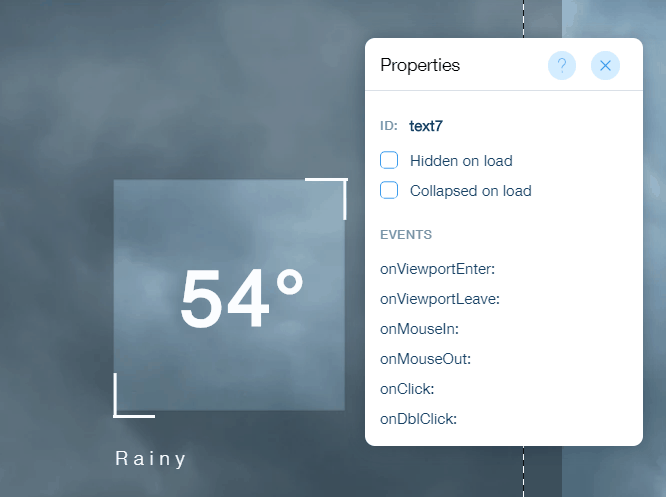 Choosing any event will let you name a method, and then add it to the IDE with
boilerplate function code already added for you
. That's about as convenient as it gets.
3. Fetch Any Third-Party APIs You Need
There are no limitations on what third-party APIs you can call. You'll make the calls just like you would in any JavaScript framework or library: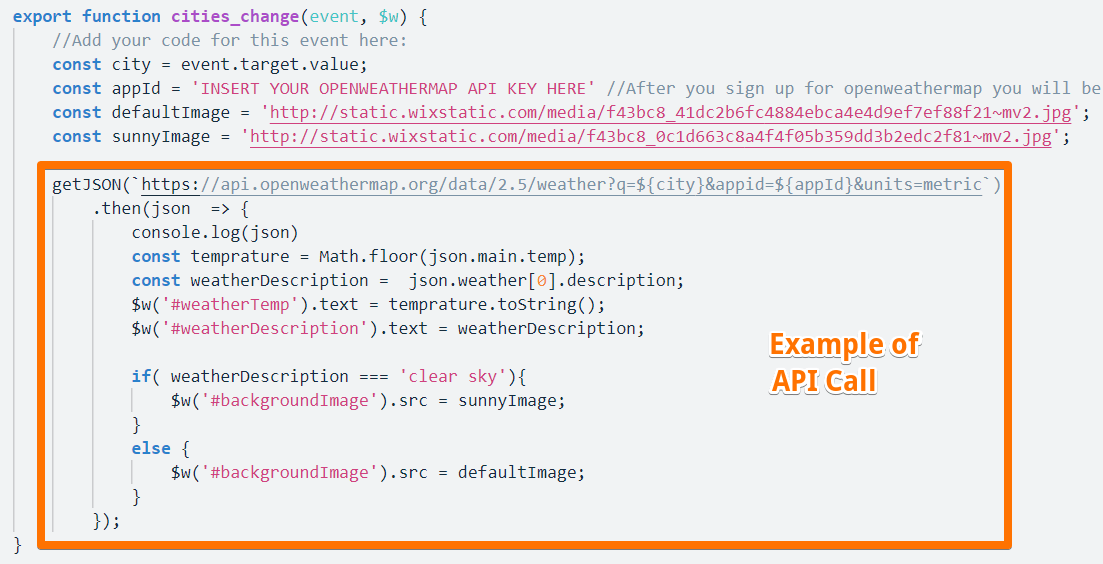 4. Creating and Interacting with Databases
It takes only a few seconds to add a new database. Depending on what features are enabled on your website, there may already be a few databases divided into categories:
You can view all of these in the Velo sidebar:

Again, it's quite fast for lightweight data sets, although I haven't tested it with millions of rows.
There are no limits on the number of databases
you can have, or the number of rows in them. You can either add data to them manually, import data, or add data from user input on your site. In the IDE, interacting with your databases is as simple as querying any of them (e.g.,
wixData.query('Continents')
).
5. Roll-Out Versions
Finally, while it's not exactly Git, Velo does offer its own version control — with a twist. Not only can you create a new "release candidate," but you can also
push it to only a certain percentage of users
.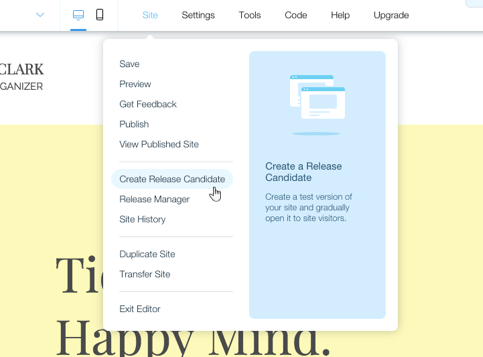 Instead of having to deploy an update to all users, you can choose whichever percentage of users you'd like to show it to. This gives you quite a bit of freedom in testing new features.
Getting Support
If you run into issues with Velo, you can turn to the typical support channels on Wix (phone and email). But your best bet, especially if you need help outside of business hours, is to turn to the Velo community forum.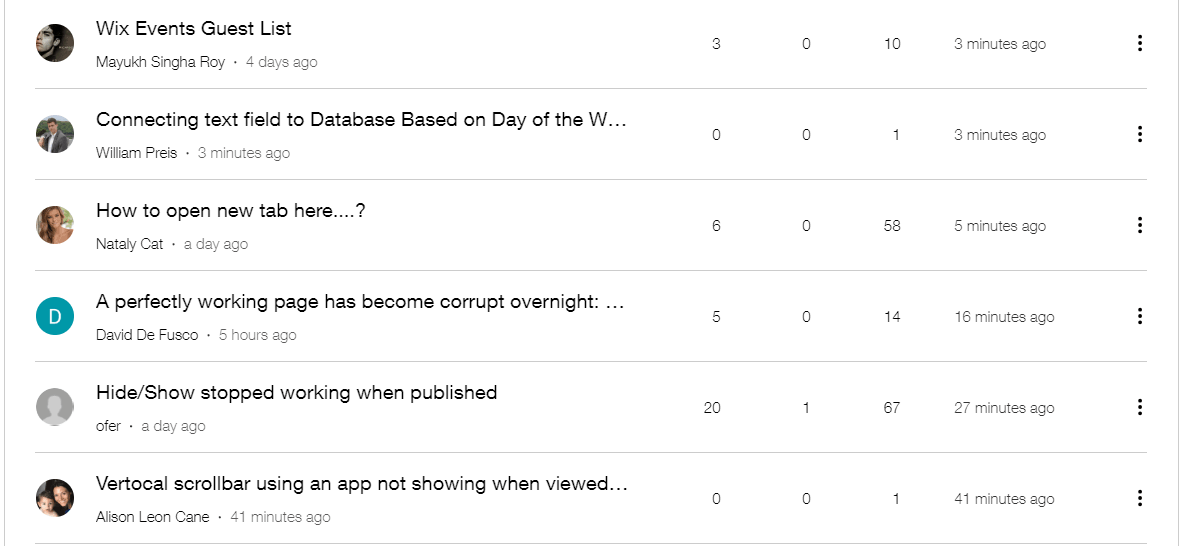 It's quite active, and most replies are helpful. Occasionally, Wix staff developers pop in to try and help.
Is Wix Velo the Best Option for Building Sites?
There's a bit of a stigma around developers using website builders.
Most
website builders limit what you can do and only let you build cookie-cutter sites. But Velo is a game-changer.
There really isn't much I can think of that you could do with a site built from scratch that you couldn't do with Velo.
In most cases, Velo would take much less development time as well, especially since it offers a serverless framework. It's smooth, intuitive, and quite powerful. Most importantly, it imposes very few limits on what you can do. So if you aren't sure if Velo is worth the time to learn and use, I can confidently recommend using it in the future. If you don't actually already use Wix and want to learn more about it, read our
Wix expert review
. Or, if you're ready to get started with Wix, click the button below.
---
Sources
https://support.wix.com/en/article/about-release-candidate-versions