Most know Wix because they offer an easy way to get websites online, but many don't think of them for e-commerce websites. That's a shame because Wix provides online business owners with a wide variety of tools that will help them launch and growth their online stores.
Based on what you've seen on TV and online, you may think that an e-commerce website with Wix will be minimalistic or lack many of the features offered on websites such as Shopify. That's not the case. Wix provides all the features you'll find on many popular e-commerce website builders along with added functionality you won't find elsewhere.
What Does a Wix E-Commerce Plan Get You?
Wix offers two plans with e-commerce functionality: E-commerce, and VIP. Both the E-commerce and VIP programs allow you to operate an online store with unlimited bandwidth and the following features:
20GB Storage
$300 ad vouchers
Website booster app
Form builder app
No commission on sales
The main difference between the two plans is that with VIP, you get VIP customer support, priority response over other plans, and a one-time professional website review.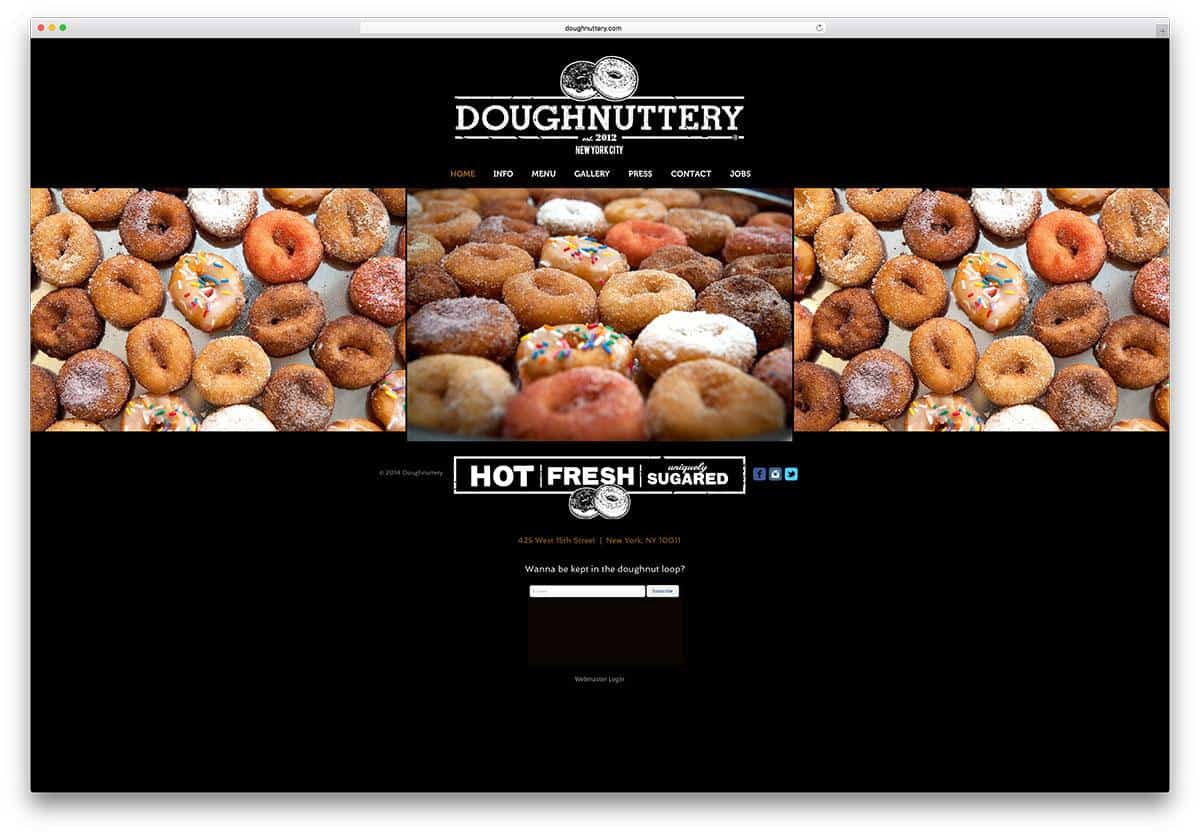 Wix offers a large variety of e-commerce apps in their App Store that allows you to customize your store with all the features you require. With various store apps that even include specialized stores such as Wix Art Store, you can add apps that will allow you to sell products from other online stores such as Amazon and Etsy. You also have the option of selling digital goods using Wix apps.
Looking to add more functionality to your site? Wix offers a wide variety of apps that can provide you with a wide variety of services, including:
Customer checkout
PayPal payment functionality
Live chat
Loyalty plan apps
Contact form
Yelp ratings
Customer reviews
Accept and sell gift cards
All these features are in addition to over 500 awesome templates offered by Wix, along with their mobile editor that automatically configures your website to work on most mobile platforms. With their drag-and-drop web editors, you don't have to worry about knowing how to code your website, as their website builder can do the work for you.
Comparing Wix's Plan Features with Other Builders' Features
When comparing Wix with other popular web builders that offer e-commerce functionality, a few things stand out. The first involves ease of use. Compared with builders like Shopify, WooCommerce, and Jimdo, Wix shines, as it offers some of the simplest design options that let you build a professional website quickly.
Of course, that ease of use comes at the cost of choice. Those wanting to use WordPress or another website script are unable to do so on Wix. You must use the templates and website-building tool offered by Wix.
Regarding website marketing, Wix is comparable to other platforms thanks to $300 in ad vouchers as well as apps that help you market your website on social media, sign up customers to email lists, and more.
The Wix App Store helps e-commerce websites stand out compared with other builders. Shopify doesn't offer thousands of apps that let you add custom features like live chat to their websites. With Wix, if there is a feature you want, there's probably an app for that.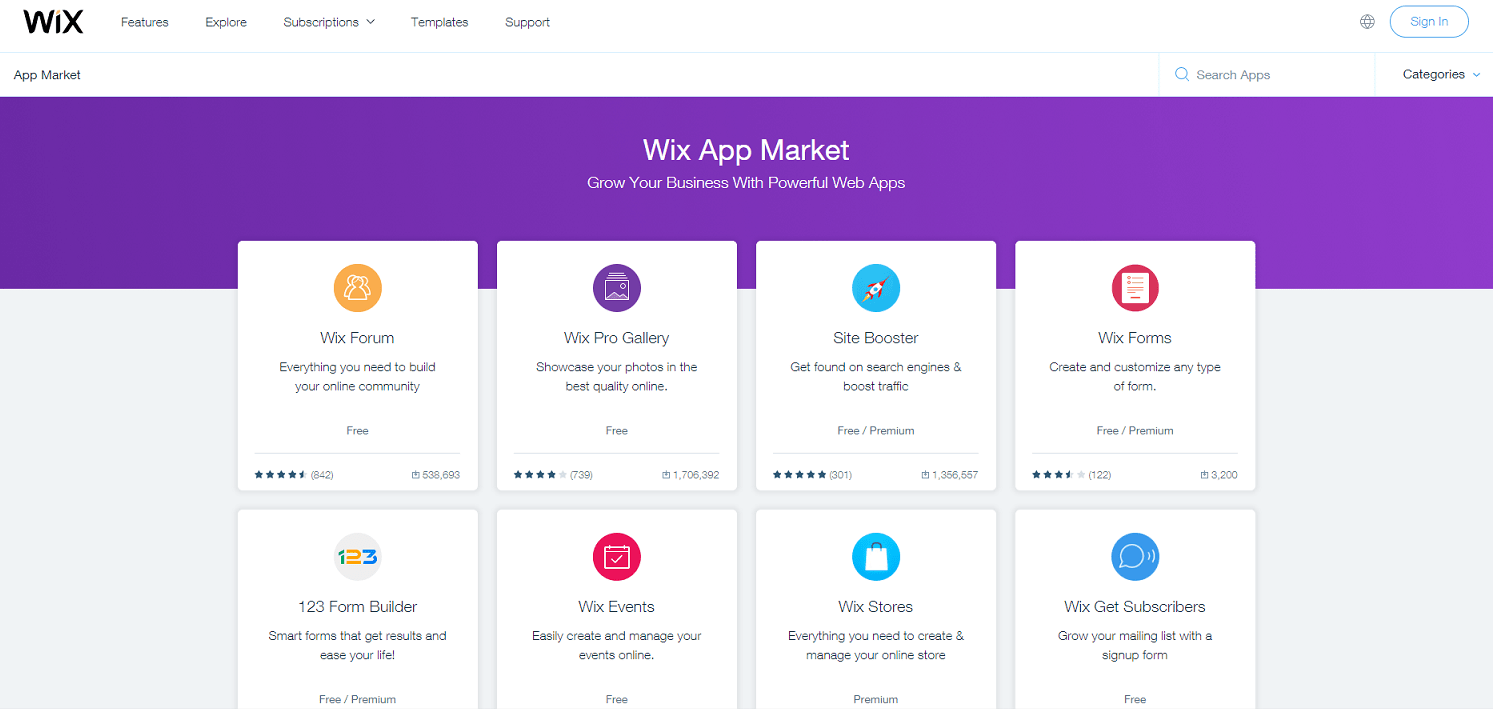 The most significant difference between Wix and other services is the price. With Wix, you get a complete e-commerce solution for one low monthly rate. Shopify's lowest-priced option is higher than Wix VIP. WooCommerce's software is free, but it is just software. You still have to find hosting and build your website. Many other services just can't beat Wix's pricing.
So What's The Catch?
While there's a lot of upside to Wix E-commerce, I'd be remiss if I didn't mention some of the drawbacks. The biggest catch to designing your e-commerce website with Wix is that once you have your website created, you cannot easily move to a different design. You can't just switch templates and have everything work fine. Instead, you have to go through and reconfigure your site.
Also, Wix locks down the code to the point where advanced customization is not allowed. That's mostly because many of their advanced features are done through apps. But if there isn't an app for a needed function, then you might be stuck having to do without it.
One important limitation of the store features is that you're limited in the number of product attributes you can modify, like size and color. Also, if you're looking to market your products globally, you better make sure they speak English because Wix doesn't allow you to offer your website in other languages.
Finally, your storage is limited to 20GB, and while that will work for many stores, it will ultimately limit your growth, especially if you have a store selling large digital downloads, such as downloadable games.
Will Wix E-commerce Work for You?
In most cases, the answer is a resounding yes. Just like their standard website builder, Wix makes it super easy to create your e-commerce business. Whether you're selling handmade scarves or customized logos, Wix has options that will help you make a fantastic website.
I'm not going to say it will work for everyone because some businesses will simply outgrow Wix at some point. That's not a bad thing. Wix is intended for those who are just starting their web business, or those who are looking to simplify their online operations.
Small- and medium-sized e-commerce businesses are best suited for Wix E-commerce. But if you have large product lines or digital downloads that will easily exceed the 20GB cap, you'll have to look elsewhere. However, for everyone else, Wix is an inexpensive and easy way to get your products online.