What if you need more than 500MB of storage? Or you want to sell products on your site?
Maybe you're looking for something even easier to use than Wix. Yes, such a builder does exist!
Not all free Wix alternatives are worth your time, but you do have a few excellent options.
Some builders offer more storage and bandwidth than Wix, while others come with fewer branding banners. A few even give you e-commerce functionality for free!
To make your life easier, I've tested all the best Wix alternatives out there.
On this list, I've included several free options, plus a couple of cheap paid options that were too good to pass up on. I used each platform's free (or cheapest) plan to build and publish a website, and I also peeked under the hood to learn exactly what each builder will let you do without paying a cent. Which option is best for
your
needs? Let's find out.
Short on time? Here are our top picks for Wix alternatives in 2023:
SITE123 – The best free solution to get your website up and running quickly (it's even easier to use than Wix!)
Squarespace – The best-looking templates around, ideal for visual portfolios and creative businesses
Webador – Super cheap plans offering e-commerce tools for less
What We Look For in the Best Wix Alternatives
While testing Wix alternatives, I focused on finding website builders that offer:
Value for money. With Wix, you have to pay extra to use some of the most important features. I looked for website builders that are more cost-effective than Wix.
Built-in features. While Wix offers apps for extended functionality, some website builders come with more built-in features. With native features, you don't have to waste time looking for apps and installing them.
Mobile-responsive templates. Having to edit a separate mobile version of your website is a pain, so I looked for platforms that give you responsive templates that will automatically look great on smartphones and tablets.
Design flexibility. Although Wix has a huge number of templates, it's let down by the fact that you can't change your template once you've selected it. I looked for platforms that make it easy for you to change your design over time.
Customer service. You've heard about (or experienced) Wix's awful customer service – such as the lack of live chat help and having to request a call-back when you phone the support line. I've included only website builders that offer better support.
Free plan/trial. Some of these Wix alternatives allow you to build a fully-functional website without having to pay a dime. Others offer a free trial period, so you can test them risk free.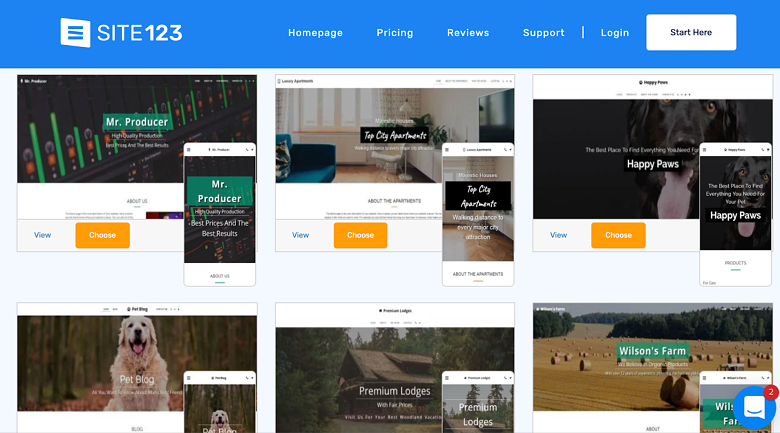 When it comes to editing your site, not many builders make it as simple as Wix. However,
I actually found SITE123 to be easier – and faster – to use. 
SITE123 has a no-frills editor that makes it almost impossible to get lost in the process of creating a website.
You customize your pages and settings by selecting from simple dropdown menus,
and each button is clearly labeled – no confusing icons, like with Wix or WordPress. The downside is that SITE123 offers less storage and bandwidth compared to Wix, so it's not ideal if you want to upload lots of images or other media files. Still, you'll get more than enough for a simple site. And if you need more, SITE123's premium plan is more generous than similarly-priced plans by Wix. Ultimately,
SITE123's free plan is your best bet if you want to launch a small website as quickly as possible
, and you know you won't need a ton of resources to do it.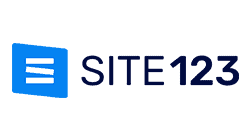 Get 40 % OFF SITE123
Save 40 % when you sign up for SITE123's annual plan
76 users used this coupon!
Features
Mobile-responsive templates. There are over 180 templates across multiple categories (restaurants, community, portfolio, etc.), and they're all designed to look good on multiple devices.
Lots of page layouts. You can choose from a variety of preconfigured layouts for each section of your page, so it's easy to create a good-looking, well-aligned site. For example, there are 14 layouts for About sections, each with various text, image, and alignment options.
Excellent support. If you run into a problem, real-time support is just a second away. You can chat with a SITE123 assistant from within the editor by clicking the Need Help? button.
Speedy editor. The SITE123 editor loads very quickly, so you don't have to wait for ages whenever you want to make an adjustment to your site. I almost never saw the ominous loading icon during my tests.
Want to learn more? Head over to our full SITE123 review.
Free Templates
270+
Storage Space
250 MB
Bandwidth
250 MB
E-Commerce Features
Yes, built-in
Price of Cheapest Paid Plan

$

12.80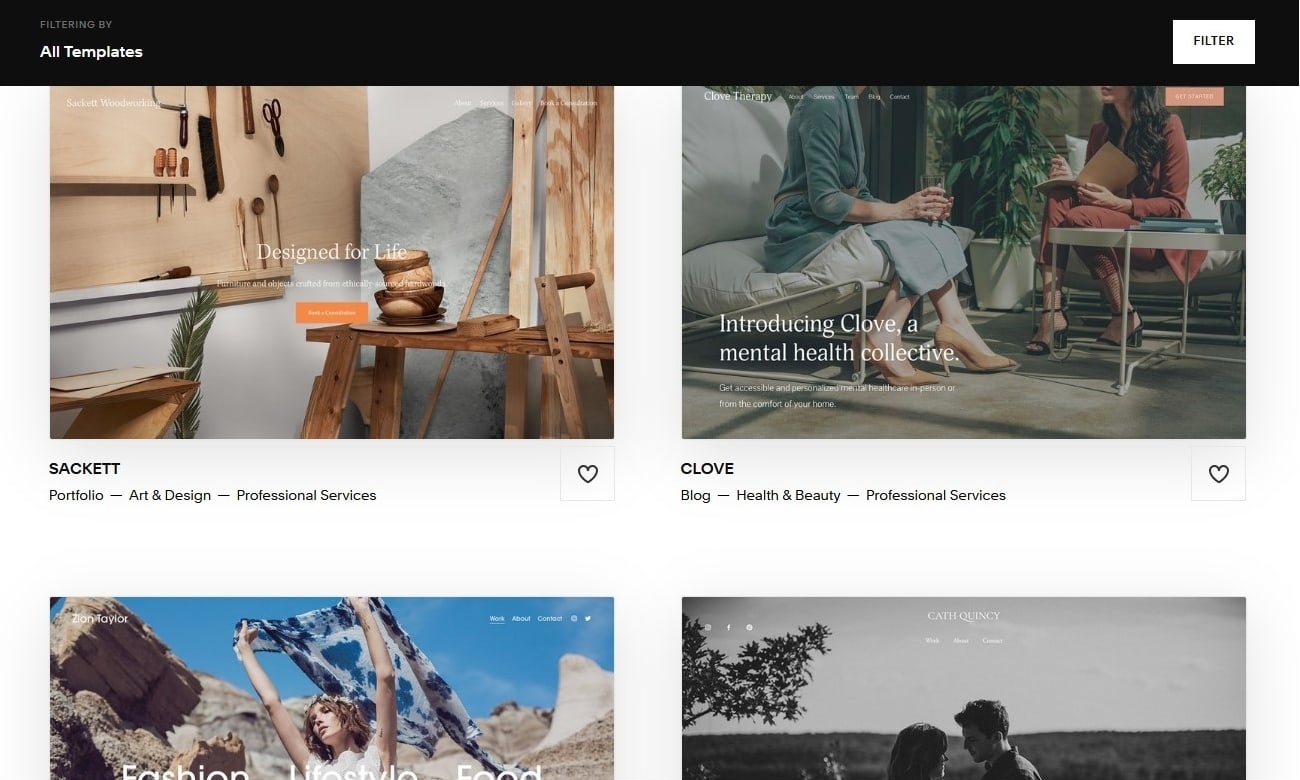 Squarespace has a solid reputation for reliability and excellent customer support, which explains why so many users prefer it to Wix. Plus, if the look of your website is important to you (as it should be), then you'll be happy to know that
Squarespace has some of the most modern, good-looking templates out there
.
Squarespace offers 24/7 live chat support
, which is a huge improvement over Wix's awful customer support options. Squarespace also gives you significantly more storage compared to Wix, which will definitely come in handy if you want to build an online portfolio or upload lots of media to your site. That said, Squarespace is not the cheapest builder around. There's no free plan, but
there is a 14-day free trial
, and the features included still make Squarespace better value overall.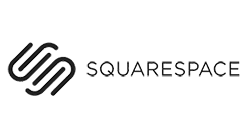 Save up to 30 % on your Squarespace plan today!
Plus get a free domain for one year!
1031 users used this coupon!
Features
Responsive Templates. Quite simply, Squarespace's 100+ templates are mesmerizing. They're professionally designed to make your website look modern and attractive, and they are all mobile-responsive. You don't get as much freedom to move page elements around as you would with Wix, but sometimes, that's a good thing.
E-Commerce. Squarespace gives you better tools to build a small-medium sized online store for a fairly low cost. These include inventory management, product display, marketing tools and more.
Analytics tools. Understanding your website traffic – where it's coming from, how well your marketing is performing, etc. – is important for planning your marketing strategy. While Wix gives you Google Analytics integration, Squarespace has a native Analytics feature that also offers a mobile app so you can monitor your website's performance on the go.
Security. Squarespace is one of the most secure website builders, with high levels of server-side security and built-in SSL to keep your website data protected from hackers. While Wix's security isn't terrible, this is just one of the things that Squarespace does better than Wix.
Want to learn more? Head over to our expert Squarespace review.
Free Templates
150+
Storage Space
Unlimited
Bandwidth
Unlimited
E-Commerce Features
Yes, built-in
Price of Cheapest Paid Plan

$

16.00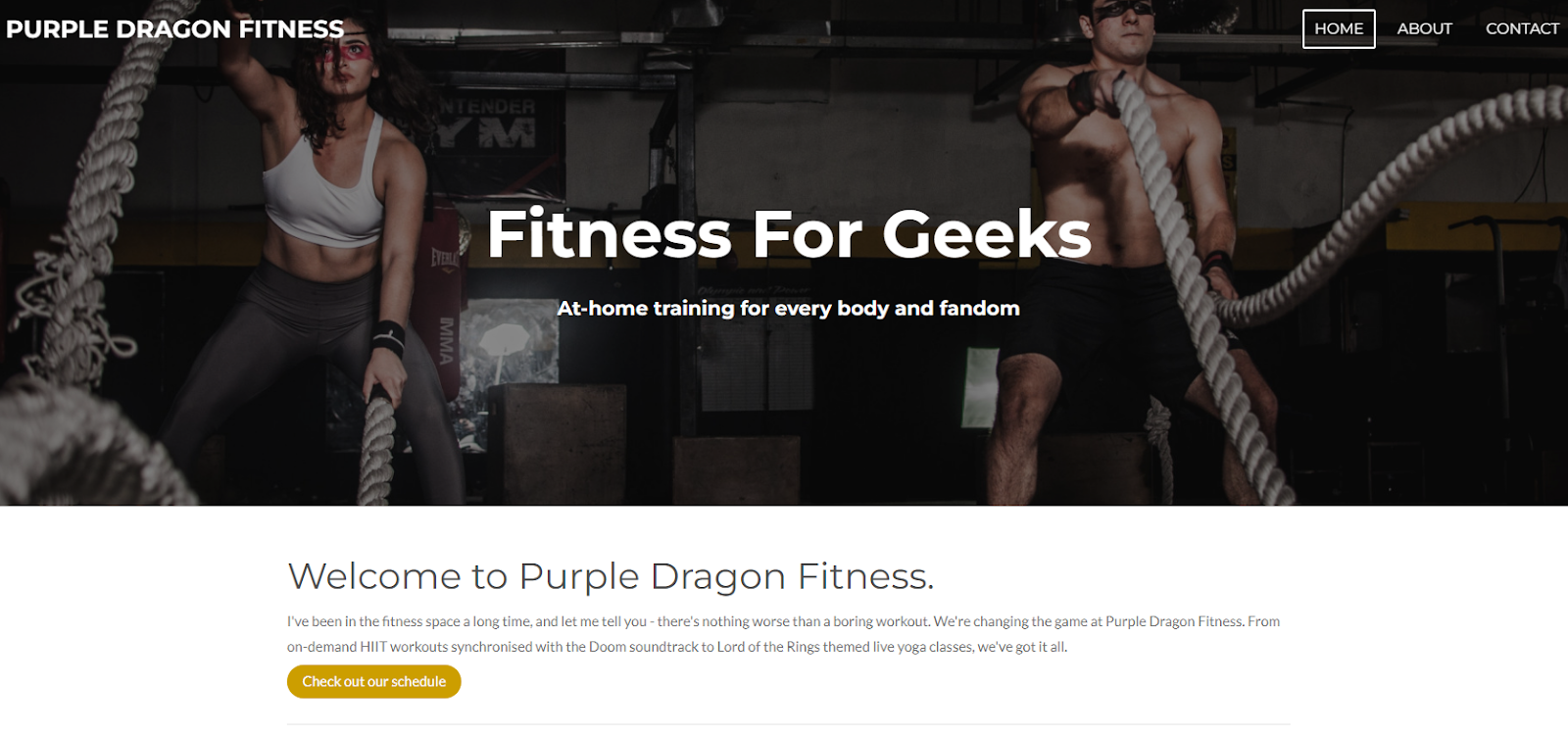 Webador's plans are some of the cheapest around, and you can save even more by paying for your plan annually.
The Business plan – which is Webador's most expensive plan – is cheaper than Wix's Pro plan. Not only that, but it offers unlimited storage compared to the 50GB you get from Wix. It's a great choice for businesses that need to make every dollar count. Despite its low price, Webador doesn't skimp on features.
Its drag-and-drop builder is a pleasure to use, and I was able to set up the website in the image above in around 10 minutes.
Not only that, but it comes with a
ton of support for multilingual websites
. You'll have to manually translate your content yourself, but you can easily set up duplicate pages and use regional domain extensions (like .nl, .de, or .en). It's worth noting that Webador's templates are, for the most part, examples of what you can build on the platform.
You'll get the same style and hero header shown on the template, but the rest is up to you.
I'm just warning you now so you don't spend a few minutes wondering when the rest of the template will load in.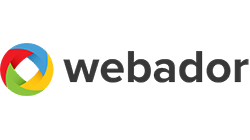 Try Webador for FREE for 3 months!
See if it's right for you - no credit card required.
51 users used this coupon!
Features
Free plan. Webador's free plan offers unlimited storage and bandwidth, plus a massive stock image library. You'll be limited to a .webador domain with ads, and you won't get features like analytics or customizable forms. However, what you get will be more than enough for a simple website.
50+ templates. It's not the largest template library in the world, but you've still got plenty of choice with Webador. Each template is fully responsive, but you can choose to edit the mobile version of your store to make sure it all looks and works perfectly.
Business mailboxes. You'll get a personal mailbox on the Pro plan and above, which allows you to set up an email address with your custom domain. You can then access your emails via Webador or set up your custom email address with another client like Gmail.
Free domain names. You'll get a free domain name on any paid plan. Plus, when you pay to set up another language on your website, Webador will give you an additional free domain.
See more great features in
our in-depth Webador review
.
Free Templates
50+
Storage Space/Bandwidth
Unlimited
E-Commerce Features
Available on the Pro plan and above
Price of Cheapest Paid Plan

$

4.00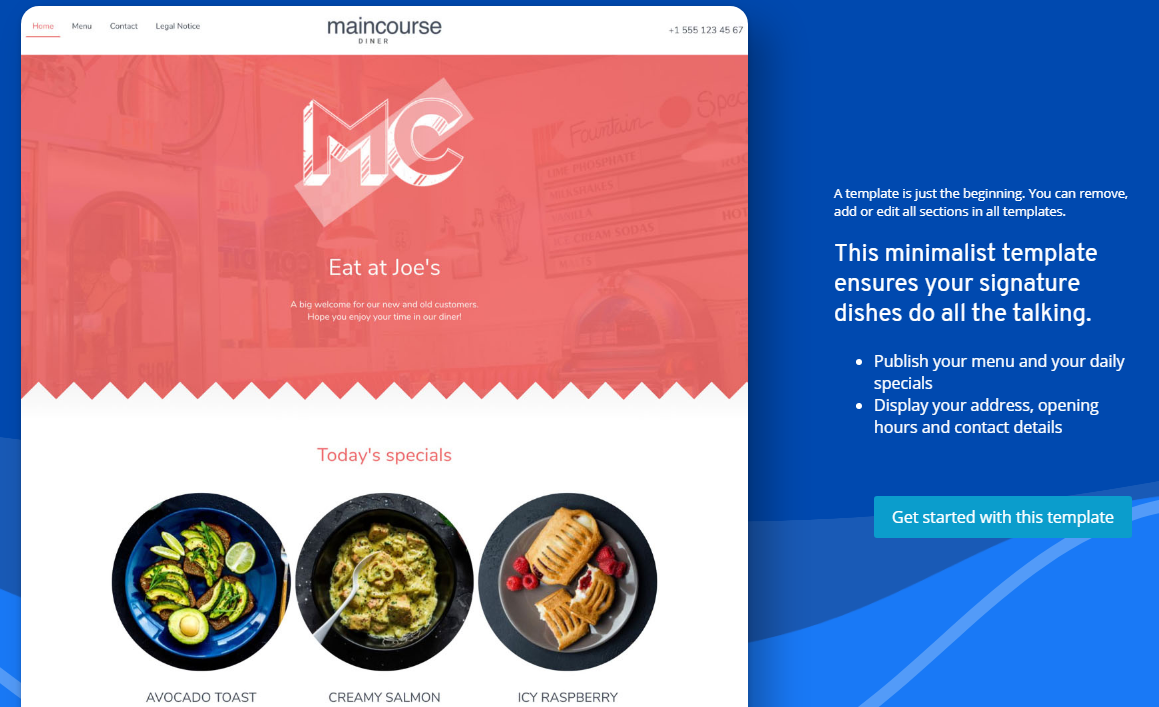 IONOS is one of the easiest website builders to use. If you've only ever used Wix before, or if you're completely new to building websites, don't worry –
IONOS has a very gentle learning curve.
You'll also get access to a fantastic knowledge base that walks you through every part of the website builder (and more!). Sure, IONOS is a lot more basic than Wix.
You'll only get 18 templates to choose from, but they're all modern, mobile- friendly, and offer plenty of variety.
And, even though you don't get complete freedom with your website's layout, you'll get enough options to get you started. It's great for beginners and if, like me, you're prone to analysis paralysis when you're presented with a luxurious buffet of design options. On top of that,
you'll get a free domain for one year on any of IONOS's plans.
That definitely beats having to use a Wix subdomain.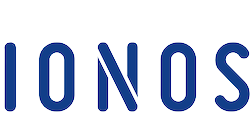 Save up to 80 % on your IONOS Website Builder plan!
Limited-time offer - Don't miss it!
43 users used this coupon!
Features
Cheap e-commerce support. You can add e-commerce features onto any IONOS plan. While this bumps up the price, it still works out cheaper than paying for Wix, making it great for businesses on a budget.
Professional email. You'll be able to make an unlimited number of professional email addresses with your IONOS domain for no extra cost.
RankingCoach integration. RankingCoach is a free SEO app that teaches you how to set up your site's SEO and improve your rankings. This integration makes it easy to automate your website's SEO, even if you're on a budget.
Logo generator. Get a free simple logo for your business with the built-in logo generator – ideal for new businesses that don't have the money to hire a designer.
See more great features in
our in-depth IONOS review
.
Free Templates
18
Storage Space / Bandwidth
200GB / Unlimited
E-Commerce Features
Yes, on all plans with the e-commerce add-on
Starting Price

$

1.00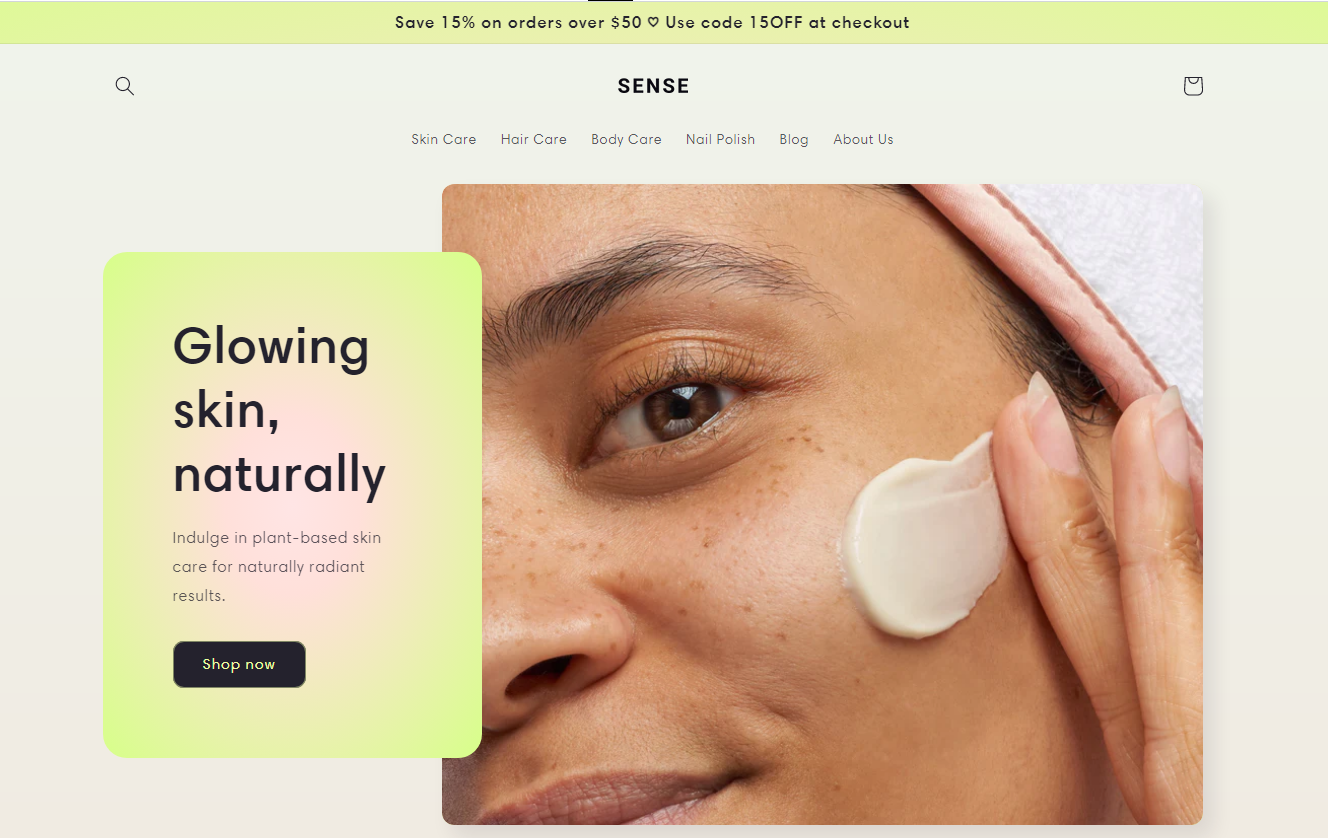 Shopify is
the
website builder for e-commerce websites, but it's not the cheapest Wix alternative out there.
Its first two pricing plans are roughly equivalent to Wix's pricing, and the third plan's hefty cost means it's only suitable for larger businesses. Considering this, we can assert that Shopify serves as the prime alternative to Wix for e-commerce purposes. Opting for even the most budget-friendly plan grants you access to limitless storage—an offering unavailable with Wix unless subscribed to their Enterprise plan. Moreover, included in this package is Shopify POS Lite, enabling you to accept in-person payments conveniently from any location.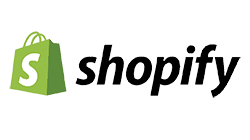 Save up to 25 % on your Shopify plan!
Limited-time offer - Don't miss it!
293 users used this coupon!
Features
Multiple sales channels. Sync your Shopify store with Amazon, eBay, Facebook, Instagram, and more, making it easy to get eyes on your products and manage your inventory from one place.
Third-party template support. Don't be discouraged by the limited selection of free themes – with Shopify, you have the option to import third-party templates. Whether you decide to hire someone to create a custom theme or explore third-party libraries, you can design a one-of-a-kind store without breaking the bank.
100+ payment gateway options. Shopify supports all major payment gateways like PayPal, Google Pay, and Stripe, and it has its own competitively priced gateway built in.
14-day free trial. Shopify's free trial is a great way to try out its features and see if it fits your business.
Read our in-depth Shopify review
to see why it's a great choice for e-commerce.
Free Templates
9, but you can upload thousands of third-party templates
Storage Space / Bandwidth
Unlimited
E-Commerce Features
Available on all plans
Price of Cheapest Paid Plan

$

29.00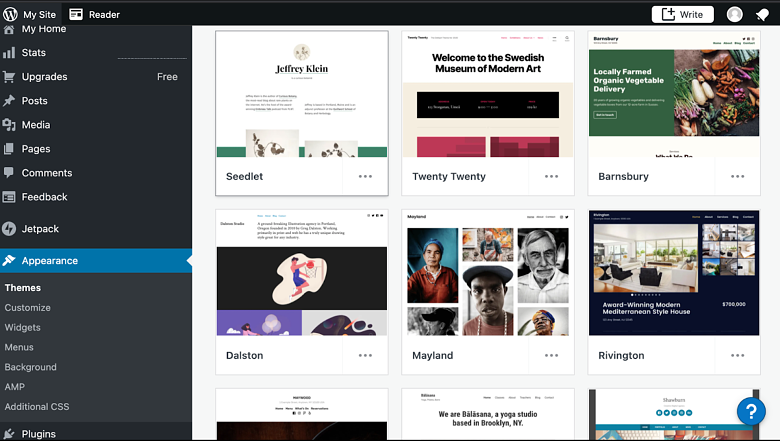 WordPress started out as a blogging CMS (content management system), and it's still one of the best and most powerful platforms in this area. And while WordPress.com doesn't have as many templates as Wix,
its free themes are very well-designed and come with lots of blog-focused features,
such as multiple post styles, native commenting, and more. WordPress isn't known for being the easiest website builder to use, but the good news is that the new Gutenberg editor is strides ahead of the old text editor.
Now you can customize the layout of each page using powerful drag-and-drop functionality – which is exactly what you'd expect from a site builder. 
The editor layout remains somewhat messy, and there are numerous symbols to become familiar with, but I discovered that tools such as breadcrumb navigation at the bottom of every page were incredibly useful. Moreover, in terms of creating a comprehensive site, only a handful of solutions can rival the flexibility and strength of WordPress.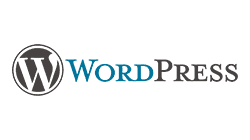 Save up to 55 % on your WordPress plan!
Limited-time offer - Don't miss it!
43 users used this coupon!
Features
Wide range of content blocks. To add a new section to your page, just choose from dozens of preconfigured content blocks, from text to galleries and social media embeds.
Built-in plugins. WordPress gives your site tons of functionality right off the bat with pre-installed plugins like stats, site backups, and an importer to help you migrate any content you've created elsewhere (like on Wix!).
Documentation and help. While WordPress doesn't provide official support for free plans, the info page for each free theme includes extensive documentation and a link to a template-specific user support forum.
Storage and bandwidth. Compared to Wix's mere 500 MB, WordPress's 3 GB is very generous. There's no cap on bandwidth, either.  
See what else is included with WordPress.com in
our full review.
Free Templates
170+
Storage Space

Starting at 13 GB / Unlimited on free plan

Bandwidth
Unlimited
E-Commerce Features

Available on Premium plan and above Yes, built-in

Price of Cheapest Paid Plan

$

4.00
When Wix Isn't For You…
While Wix might be regarded as the paramount website builder by some, it's evident that it's not the exclusive choice available to you. If you intend to construct a website, you have a range of options at your disposal based on your budget and the specific purpose of your website.
If you're a busy professional with no time to waste, SITE123 is the easiest option
. Its no-nonsense website editor is easy to pick up and use, and the free plan means you can work on your website at your own pace.
Or, if you want to build a website that will scale with your business, Squarespace is an excellent choice
. It's flexible, and you get unlimited storage space and bandwidth, even on the cheapest plan. Finally,
if budget is a concern, take a look at Webador
. On top of a great free plan, its paid plans are some of the cheapest on the market. Here are the key things you need to know about the best Wix alternatives.
Free Plan
Best Feature
Best For
Starting Price
SITE123

✔

In-editor help and support
Busy professionals with limited time

$

12.80

Squarespace

✘

Professionally-designed templates
Freelancers, artists, and online stores

$

16.00

Webador

✔

Super-cheap pricing plans
Businesses on a budget

$

4.00

IONOS
 

✘

Easy and intuitive website editor
Professionals with no or limited website building experience

$

6.00

Shopify
 

✘

Advanced e-commerce tools
Businesses of all sizes

$

29.00

WordPress.com

✔

Choose from hundreds of plugins on Business plan and above
Small- and medium-sized businesses

$

4.00
FAQ
Which website builder is better than Wix?
SITE123 is a great website builder that's better than Wix in a lot of ways. It's just as easy – if not easier – to pick up and learn, making it a great choice for almost every type of user. I found that it took me far less time to set up a website on SITE123 thanks to its intuitive interface and great self-help resources.
Which website builder is cheaper than Wix?
For a cheaper Wix alternative, consider going with Webador. Not only does it have a much lower price tag than Wix, but it has a great free plan you can use for simple websites. You'll even get unlimited storage and bandwidth – something that Wix doesn't offer.
Which is better, Wix or Squarespace?
Better is subjective, and both these website builders could be great – depending on what you're looking for. Wix has more apps, but Squarespace skips the need for apps with tons of built-in features like email marketing, integrated analytics, and advanced e-commerce tools. Squarespace's customer support is also far better than what you'll get with Wix.
Is Wix bad for SEO?
It's not bad, but it's not great. Wix offers a free tool called Wix SEO Wiz. With it, you'll be able to add alt-text, SEO titles, customized URLs, and generate a sitemap. If you're new to SEO, Wix will be just right for you. If you're more advanced in your SEO knowledge, you'll probably find yourself outgrowing Wix pretty quickly. If this sounds like you, take a look at our top website builders in 2023 to find a great alternative.