Fayrix provides world-class software development and Big Data services. Located in Israel with 10 R&D centers distributed globally, Fayrix takes pride in employing the best talents from all over the world. In this interview, Director Ofer Zvi talks bout Fayrix's unique business model and shares his personal views as an industry leader.
Please Describe the Story Behind Fayrix.
Fayrix is an Israeli owned offshore software development company with dedicated professionals working around the world for global clients.
The main objective of our work is our offshore business model. We have 10 sites with more than 1500 employees working in small teams across Eastern Europe. Our employees vary greatly in their skills, from software developers, system architects, QAs and analysts, to project managers, Data Scientists, and graphic designers; all working in small teams to deliver project excellence.
We can help any company with any technology it desires, including frontend, server side, database, data science, mobile etc. We work with open source and Microsoft platforms. We've already completed hundreds of projects successfully. We are also very experienced with new technologies like Machine Learning, Artificial Intelligence, and Blockchain.  
We've done projects on each segment in the medical, predictive industrial arena.
We've also conducted several projects on Blockchain, and have recently completed a unique electronic bank, based on Blockchain technology.
What's your Pricing Model?
Our pricing model is divided into two channels:
Project-based- We receive a Statement of Work (SOW) and system analysis from the client, and offer a fixed price project that caters for the client's specific set of needs. We estimate the time, price and schedules in advance so our clients know exactly how much they are paying and what they get in return.  

Full-Time Employee (FTE) – In this model, we assign a dedicated team for the specific needs of the client, which can either be managed by the client or by us. They know exactly what they are going to pay, and they can easily accelerate the team. We have lots of employees, so we can add or reduce according to the needs of the project.
What are the characteristics of a successful mobile app?
The main priority is to understand the requirements and problems: what is the necessity and what does the client really want? Having a good system analysis, as well as a team of developers who understand the complexity of the project is a must.
According to our methodology, when we receive some kind of request, the first ones to look at the problem are the architects, who explore the mission at hand and recommend the best technology that can solve it easily.  Only then, we move the project onto the relevant team.
It doesn't matter which technology we use, server-side, Python or PHP. Technology is a commodity. A lot of projects fail because the developers systematically speak to a technology that they know well and think that it can solve everything. That's the worst mistake they can do.
True problem-solvers will have experience and knowledge in several technologies; they choose the best technology based on the requirements of the client and not on what is convenient for them. I'm afraid to say that many developers out there are making a lot of non-relevant decisions by using their own noble technology when in reality, not every technology can solve any problem.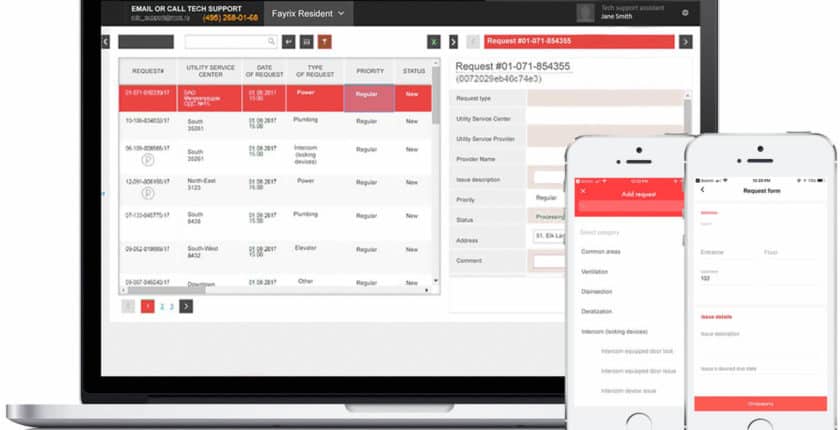 Which technology do you find to be the most intriguing these days, and why?
I think that the most intriguing technology is anything involving machine learning and computer vision because it involves all popular technologies: Web development, front end, backend, database etc.
On top of that, I find all the business logic that involves interesting architectures truly fascinating. It's about understanding how to solve the problem by letting the machine understand, learn and analyze situations, in order to reach an optimal solution that humans cannot reach.
Our latest project involved medical equipment. The need for that project was to be able to help the surgeon understand where to burn the nerves in the mind. It took us 4-5 months to develop a unique algorithm, which involved thousands of pictures and medical information that we built upon. Finally, the result is that before the operation, the computer will show exactly the place and the volume of burning that should be applied to that specific patient. I was very excited when we finished and showed the results to the client. People are going to be using it all over the world.
How do you see the future of IT?
I think that eventually, that data-signed approach will include all the buzzwords: Machine Learning, Artificial Learning, the blockchain, all of that will eventually rule the computer arena and will become massive solutions. We can see that technology is going on a huge step ahead; we see connected cars; we see self-navigating airplanes and drones; we see everything in the medical area being digitized and depending on computers and machines. This is the future, and we cannot avoid it. I can feel it in our own company because our data signs division was 12 lines only one year ago, and today it's more than 50. You see the demand and what the market is looking for, and everybody is going to that spec. It includes all the relevant technologies, generally referred to as web technology, because everything depends on that.
We're delighted to help every client all over the world with his internal domestic problems. We have the knowledge and know-how, and we can help almost anyone in the business.