If I asked you to give me your email address so I could send you ads about my company, how likely would you be to do so? How about if I promised to show you five of the best websites for funny cat videos? Admit it; you'd give me your email in exchange for funny cat videos.
This is the concept behind squeeze pages. Companies are always looking to generate email leads, but most of us aren't willing to give them freely. However, people love a deal and squeeze pages allow you to exchange your email for information or a digital product. Companies that use the best landing page builders to create effective squeeze pages can take advantage of this to provide quality leads to help increase sales.
Give Up Your Email or Get to Clicking
The most common mistake made by those trying to use squeeze pages is that they treat them like landing pages, or even as a homepage. There's a big difference between landing pages and squeeze pages; a landing page serves a wide variety of goals, from acting as a targeted starting page for your website, to generating multiple conversions and sales, to creating buzz for your business.
A squeeze page has one sole purpose: to "squeeze" customers into providing their email address. The page should be short, targeted at completing the squeeze, and is not meant to serve as a starting point for your website. It is a focused sales and data collection page, and should be treated as such.
The whole point of a squeeze page is to give your customer the option of giving you his or her email in exchange for something. If visitors don't want to do so, they can choose to go elsewhere, or they can continue directly onto your site. However, don't give them the option of picking up the squeeze page offer on the site; if they want the offer, they've got to "pay for it" with their email address.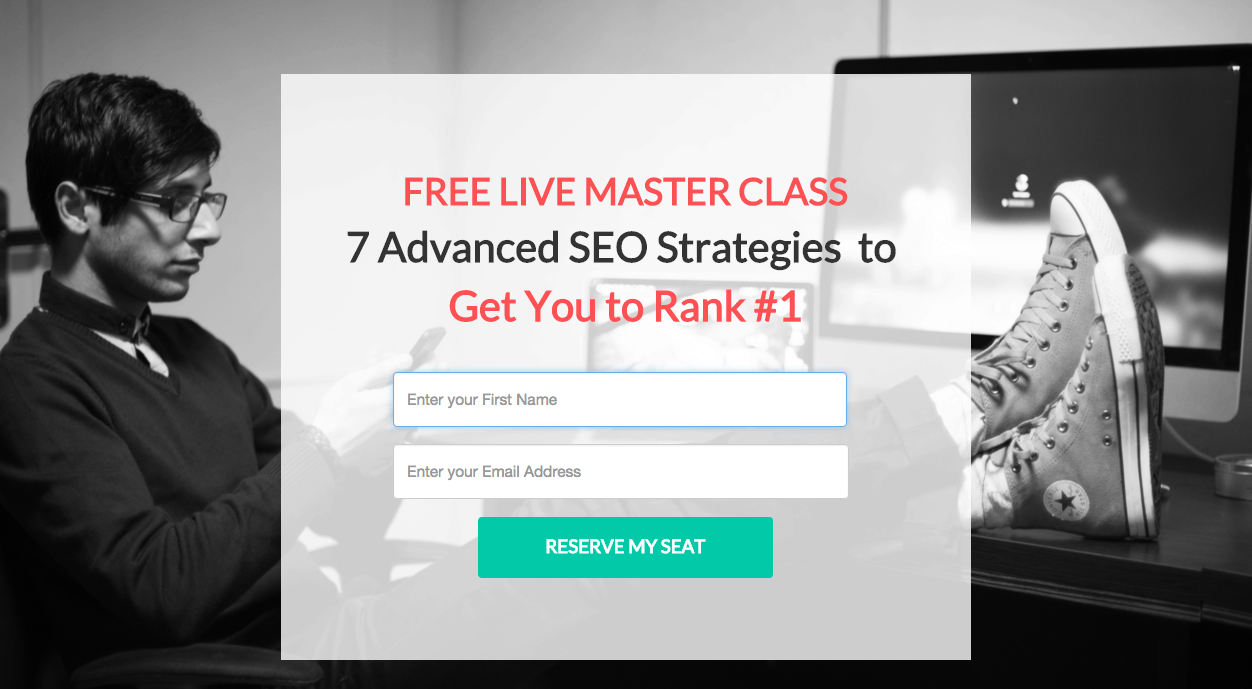 Pitfalls to Avoid When Creating Squeeze Pages
There's a right way and a wrong way to create a squeeze page. By avoiding the following, you help protect your website's reputation and ensure that other customers will take advantage of your offers.
Don't Use Popups. You hate popups, don't you? Of course you do, everyone does. Then why would you use them when you're trying to gain customer information? According to a study conducted by the Nielsen Norman Group, 95% of users take a negative or very negative view of popups. Also, as many as 40% of users will view your site very negatively if you choose to use popups. When someone sees a popup, they are much more likely to leave the page entirely, ultimately defeating the purpose of your page and destroying your chances of a new customer.
Don't Use Long Forms. Your customers don't want to spend minutes to fill out forms. Many times, when someone is presented with a long form, they merely leave in order to utilize their time better. The shorter the form—meaning the fewest fields possible to achieve your goal—the better.
Don't Bait and Switch. Have you ever filled out a form, taken a survey, or watched a video just to find out that you have to complete even more steps to get the payoff promised? This is a form of bait and switch that will instantly kill your reputation. If you promise to give a free report upon your customer entering their email, deliver the report. Don't require them to then fill out a long form, complete other tasks, or enter a "verification credit card." This makes you look scammy and will drive away customers.
Don't Delay Delivery. When customers decide to give you their email, they want the promised payoff immediately. Not in a few minutes, after a few hours, or after verification. If the payoff is set up to deliver via email, set up an auto-emailer to provide the payout. Otherwise, instantly take the customer to what he or she has signed up for. Otherwise, it's going to look like a variation on bait and switch.
Ways to Improve Your Squeeze Pages
If you want to improve the success rate of your squeeze page, you need to regularly evaluate what you're offering and whether the layout and presentation are optimal for attracting customers. Here are a few ways you can improve your squeeze pages.
The Fewer Fields, the Better. The main thing you're looking for is an email address, so adding anything else is overkill. If you add additional fields, make them optional rather than required fields.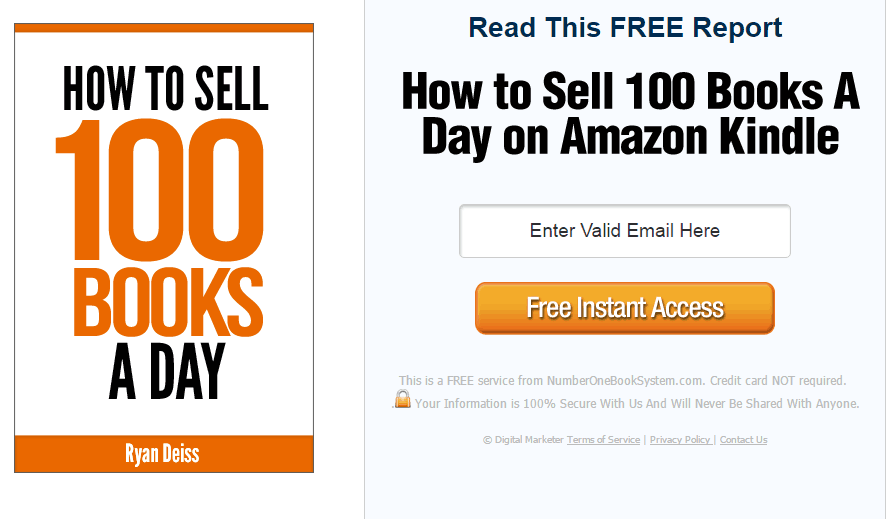 Focus on Payoff vs. CTA. Most marketers are in a "call to action" mindset, meaning that you want to mobilize your customers. However, what customers really want to know is, "what's in it for me?" That's why you should incorporate a "give the payoff" strategy to your squeeze pages, which tells them what they get as opposed to telling them what to do. Instead of "Submit," use "Send me my report!" and opposed to "Join Now," use "Get Instant Access."
Offer Something Cool or Useful. One of the worst marketing strategies out there is the "get my report" way of marketing. Things such as eBooks, training videos, eCourse, and PDF guides sound much more exciting than offering a free report. Also, try and make the product achieve some task or solve a problem for a customer. You've probably seen tons of videos and promotions about how you can "eat these three foods to relieve joint pain" or solve some other ailment. These types of squeezes offer a helpful solution to problems and generate interest.
Get to the Point Already. Have you ever been to a page that has loads of content, text, and pictures, and only down near the bottom you finally find how to proceed? That's way too much content, and something you need to avoid. Ideally, squeeze page should not require any scrolling and should be readable in just a few seconds. Use simple language. Remember that the average person reads at a fifth-grade level. Make it fast, simple, and irresistible.
You're Ready to Start Squeezing
If you want to generate sales, then you need solid leads. Squeeze pages offer one of the best ways of generating leads because customers have willingly given you an option to contact them. It is a win-win situation for both parties. They get something in exchange for giving up their email, and you the opportunity to market to them in the future.
A well-designed squeeze page will be exciting to customers and will entice them to give up their emails freely. In turn, you get a regular stream of leads which will help you build better marketing campaigns, which ultimately leads to more sales for your company.