So you want to start an e-commerce website, but do you know where to start? Do you know what to plan for? Do you have a budget? Can you design it yourself, or will you need to hire outside talent? Don't feel overwhelmed. This article will address all these concerns and more, and you'll be ready to jump in and start building.
What Elements Do You Need on Your E-Commerce Website?
Before you start building your e-Commerce website, you need to decide what elements it needs in order to help you run your business smoothly. You should make sure your business plan, products, and services are clear before starting the website plan. Knowing the features you need will help you estimate costs more efficiently. Here are some (not all) website elements you might need:
Payment gateways

Pricing Tables

Receipts

Sale Notifications

Affiliate Tracking System

Product Customization

Taxes
It's important to note that the cost of your website will largely depend on the features you need and the size of your business. This article's goal is to give you as much information as possible, but you may need to adapt some advice to fit your specific needs.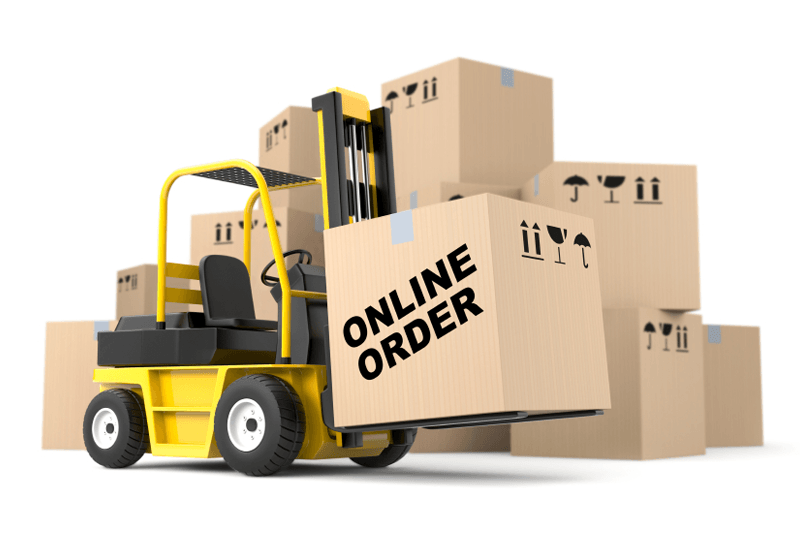 Website Building Options & Basic Costs
If you have any kind of website, the two services you're most definitely going to pay for are design and maintenance. How much you pay simply depends on whom you hire to build your site, and a few different options are explored below.
Build It Yourself
Once you've planned your website as much as possible, it's time to build it. If you're a small-business owner just starting out, you might want to design and build your website on a website-hosting service like Wix or Squarespace.
They are affordable options that make designing your own e-commerce website easy. Both of these services will take you step by step through the process, depending on the type of website you need.
A Wix e-commerce website starts at $17/mo, a Squarespace e-commerce website starts at $26/mo, and a small-business website on WordPress starts at $25/mo. Each of these services has different features. So if you go this route, make sure you do your research to find the service that works best for you. The cheapest option may not be your answer.
Remember, you may have to pay to register a domain name. There are more than three website-building services on the internet. Do your research!
Hire Someone to Build It
You are a business owner first and foremost. Your attention should primarily focus on your customers, products, and services — not on your website design.
So of course you can hire someone to build a website for you. Some of the websites mentioned above offer design services for a fee beyond the standard e-commerce website.
You can also hire a freelance website designer. The advantage of this path is that you can work more directly with a professional website designer who can give you and your business one-on-one attention.
This is more expensive than designing on the websites mentioned above, because you'll have to pay the artist's fee along with the fees associated with hosting and maintaining your website. Freelance pricing varies. But depending on how complex your needs are, you can hire a freelancer for about $1000-$5000.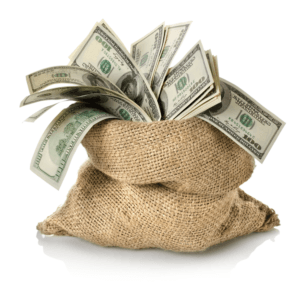 As your business grows, there is always the option of hiring an agency to design and maintain a website for you. While there is no need to get into the specifics of that now, it's always good to have the next steps in the back of your mind as your business grows.
Add-on Options
So far, we've discussed the basic elements of getting a website up and running. But design, domain name, and maintenance are just the beginning. There are many features that are considered "add-ons" to a website that you need to include to run a professional-looking e-commerce website.
Here are the features and potential extra costs we'd consider necessary on an e-commerce website:
Photos
Logo design
Payment processing and checkout options
Other elements like a website theme and product inventory need to be set up too, but they should be handled in the design process or before.
Other add-ons you may need or want to include are plugins. There are numerous plugins you can include on your website to integrate your social media accounts, expedite checkout, improve communication with customers, make product reviews easy, and so much more. It's impossible to name them all, as the plugins available sometimes depend on your domain host. Plugins can be free or paid. What you choose depends on your business and is a something you must consider carefully.
Marketing Services
Marketing services are necessary to attract and keep customers. There are a few different kinds to consider:
Email marketing is an essential piece of keeping customers interested in your products. It could be an extra cost depending on the plan you choose, but many email marketing businesses have great free plans. Some to consider are: MailChimp

,

ConvertKit

and

Drip

.

Cart recovery

is a unique way to get customers to complete purchases from an abandoned website. Links to carts can be directly sent to customers, or they can be enticed in other ways.

Referral programs and affiliates

are great ways to both entice current customers to keep shopping (with discount codes) and attract new customers.
Still, other costs may include:
Copywriting
Advertising & ads
Data analysis
Backups
Building on a Budget
Costs can add up quickly, so here are some tips for building the best website for your business on a budget:
Don't skip the planning stage.

If you really wanted to, you could hop onto one of the websites mentioned above, start designing, and have a website up in a few hours.

Do not do this!

It's the easiest way to incur extra costs quickly. If you know what you need, plan it out and get it right the first time — you'll be happier in the long run!

Build It Yourself.

Especially if money is tight, build the website yourself. There are many intuitive templates on the do-it-yourself websites, along with customer support. If you're just starting out, don't be intimidated by building and maintaining a website. You and your team can do it. In order to grow, you need to focus on your products and customers. E-commerce websites are a great way to build a customer base, but there's no need to spend for premium design services until a business grows.

Don't be tempted by extras.

Extra features and plugins are a great way to add value to your website, but don't rush it. If there are a couple your business will benefit from, pick them carefully when designing a new website. And know that it's always easy to add features later.
Leaping into E-Commerce
If you know nothing about website building, starting an e-commerce website can be intimidating, even for a small-business owner. But it's also an investment — and if you plan well, it's a smart, necessary one. Design, domain name, and maintenance are three main costs. Your budget depends on you, your design ability, and how much of your own time you can invest into the website. Adding a marketing element is a great way to grow your customer base and drive traffic to your website. Take your time to think things through carefully, and your website and business will be all the better for it.